Bernie Sanders Accused of Trying to Upstage Stacey Abrams SOTU Response, Insists He's 'Looking Forward to Her Speech'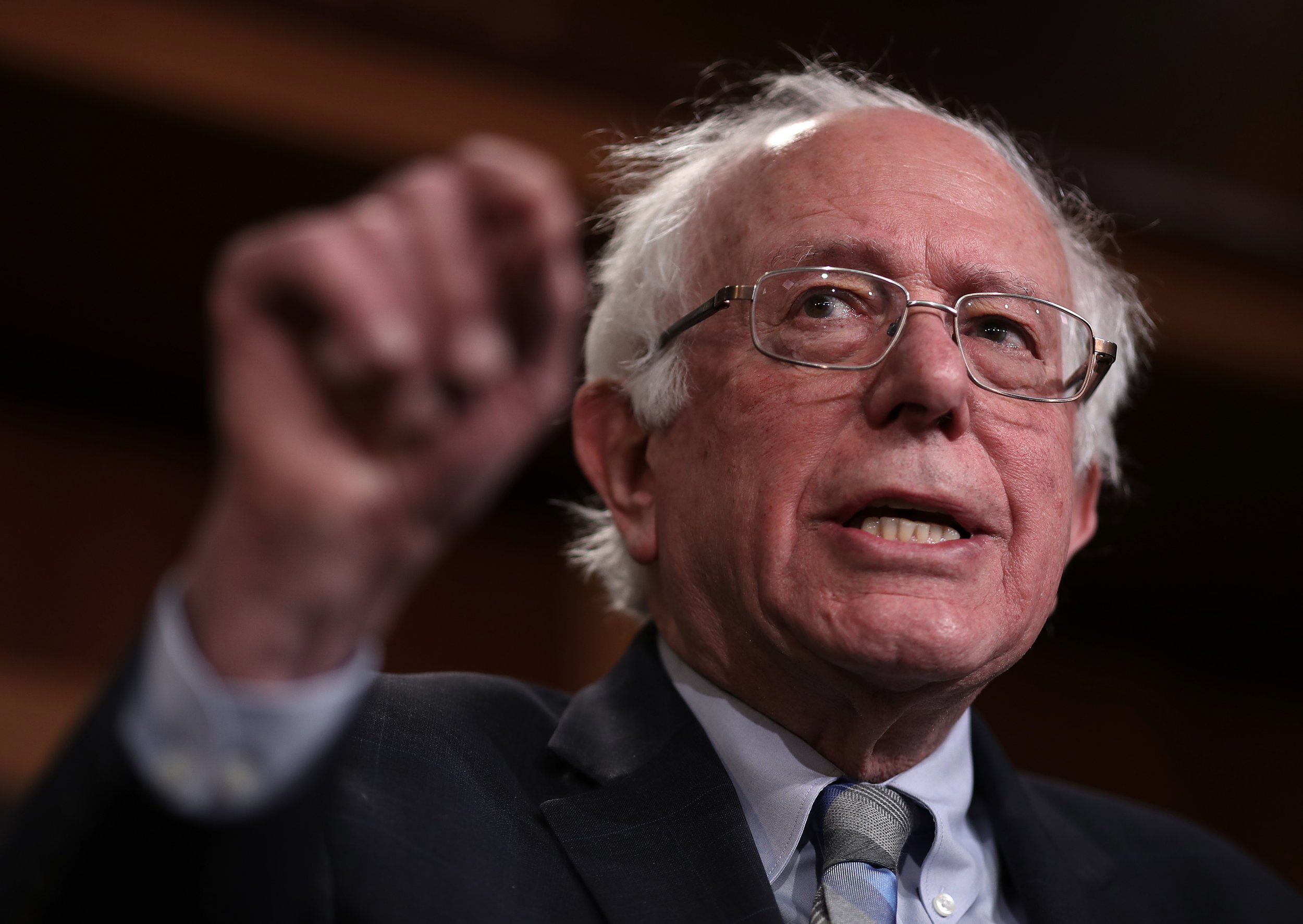 Independent Senator Bernie Sanders has faced accusations of trying to upstage Stacey Abrams's official Democratic response to Tuesday's State of the Union address but has insisted he is "looking forward" to the rebuttal given by the former Georgia gubernatorial candidate.
Sanders, who caucuses with Democrats and ran for the party's presidential nomination in 2016, confirmed Monday that, for the third year running, he would taking to Facebook to give his own response to President Donald Trump's speech. And he clarified that his remarks would follow those given by Abrams.
"Stacey Abrams is a great choice to deliver the Democratic response. I'm very much looking forward to her speech," he wrote on Twitter. "For the third year in a row, following the Democratic rebuttal I'll be on Facebook Live, Twitter and YouTube to respond to Trump."
By that point, though, in part fueled by a false report claiming that he planned to give his remarks at the same time as Abrams, he had already been subject to significant criticism. Not for the first time, Sanders faced claims of seeking to splinter the message of the Democratic Party. In another hark back to 2016, it was seen as doing little to aid his message to black voters ahead of a possible second run for president in 2020. Abrams will be the first black woman to give a party's official response to the State of the Union.
"This is a bad move, especially assuming he's going to run. It only reinforces the idea that Bernie is not serious about representing the interests of the Democratic Party," wrote author and activist Marc Lamont Hill. "It also reads as racially tone deaf, as Stacey Abrams becomes the first Black woman to deliver the response."
"What? Why try to upstage @staceyabrams? Please get a clue @BernieSanders, assuming you're going to run for president. Or even if you're not!" wrote CNN analyst Joan Walsh.