Bernie Sanders Threatens to Delay Senators' Recess In Push for $2,000 Stimulus Checks
Vermont Senator Bernie Sanders on Monday said that he would filibuster the U.S. Senate's expected override of President Donald Trump's veto of the 2021 National Defense Authorization Act (NDAA) until the governing body votes on whether Americans should receive $2,000 stimulus checks.
Sanders' announcement came as Congress grapples with two giant spending bills. The NDAA, which funds all operations for the U.S. military and Department of Defense, was vetoed by Trump on Wednesday. Congress passed the NDAA with a veto-proof majority, allowing lawmakers to override Trump's decision. Lawmakers have also passed an omnibus spending bill worth more than $1.4 trillion, which includes a $900 billion coronavirus economic relief package. Sanders said Monday that he would work to delay the veto override of the NDAA until the Senate votes on raising direct payments from $600 to $2,000.
"The American people are desperate, and the Senate has got to do its job before leaving town," Sanders said in a Monday interview published by Politico. "It would be unconscionable, especially after the House did the right thing, for the Senate to simply leave Washington without voting on this."
Lawmakers from both sides of the aisle, including Trump, have called for the amount of direct payments in the relief bill to be raised from $600 to $2,000.
On Monday, the House approved the proposal for $2,000 direct payments, sending it to the Senate for a vote. Senate Majority Leader Chuck Schumer is expected to push for unanimous Senate approval on the issue on Tuesday, a move which would fail if any senator objects. In a Monday tweet, Sanders called on Republican Senate Majority Leader Mitch McConnell to allow the Senate to vote on the higher stimulus payments.
"84% of Democrats want the Senate to pass a $2,000 direct payment," Sanders tweeted. "73% of Republicans want the Senate to pass a $2,000 direct payment.
74% of Independents want the Senate to pass a $2,000 direct payment. The House approved a $2,000 direct payment. Let the Senate vote, Mitch!"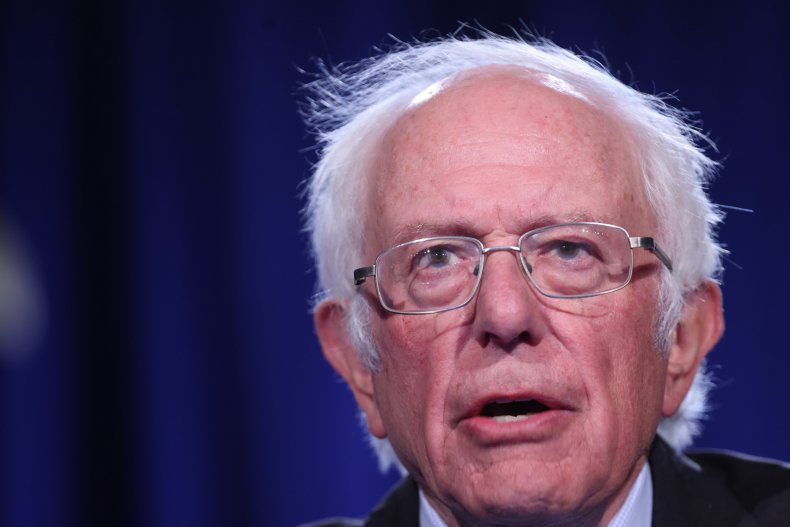 The override of Trump's NDAA veto passed the House on Monday by a vote of 322 to 87. The Senate is scheduled to discuss the veto on Tuesday, but it is unclear when a final vote could occur.
If Sanders attempts to delay the vote on the NDAA veto override, he would keep Congress in session through its scheduled winter break until January 1, 2021. On January 3, new members of Congress are expected to be sworn in.
Should Sanders go through with a filibuster, the delay could affect the campaigns of Georgia Republican Senators Kelly Loeffler and David Perdue. Loeffler and Perdue are both involved in special runoff elections taking place in January. Keeping Congress in session could mean preventing Loeffler and Perdue from hitting the campaign trail in the final days before the election. Trump is scheduled to appear at a rally on behalf of Loeffler and Perdue on January 4, 2021 in Georgia.
Newsweek reached out to Perdue's office for comment.
Trump's decision to veto the NDAA was based, in part, on language in the bill requiring the renaming of military bases named after Confederate soldiers, an action the president has long opposed.
"I have been clear in my opposition to politically motivated attempts like this to wash away history and to dishonor the immense progress our country has fought for in realizing our founding principles," Trump said in a Wednesday letter to the House.