Bernie Sanders Will Keep His Democratic Delegates — Here's What that Means
Former Vice President Joe Biden and Vermont Senator Bernie Sanders have reached a deal to share delegates leading into the 2020 Democratic Convention, currently scheduled to take place in August in Wisconsin, according to a joint memo released Thursday by the campaigns.
The memo obtained by The Associated Press said the decision was made in an effort to unify the party as the presidential election draws closer.
"We must defeat Donald Trump this fall, and we believe that this agreement will help bring the party together to get Trump out of the White House and not only rebuild America, but transform it," the memo read.
Biden became the presumptive Democratic nominee after sweeping endorsements from other candidates led him to a strong performance on Super Tuesday last month. After suspending his campaign on April 8, Sanders announced a week later that he was officially endorsing Biden.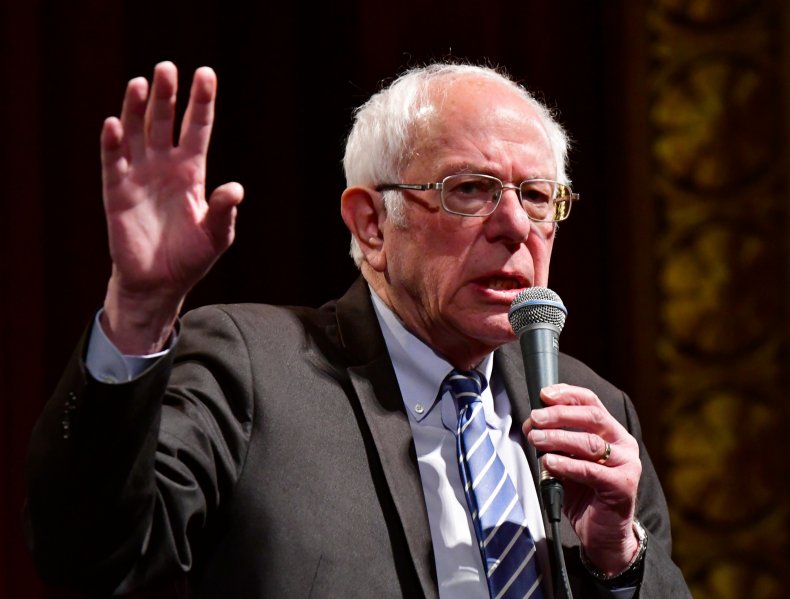 Though the move was applauded by some who feared a contentious spring would keep the party divided, as was the case before Hillary Clinton became the Democratic presidential nominee in 2016, the extent to which Sanders supporters will rally around Biden is still unclear. In a poll published earlier this week by USA Today/Suffolk, about 22 percent of Sanders supports said they were still unlikely to support Biden with their votes in November.
When a candidate suspends their campaign, they typically forfeit all of the delegates they've earned through primary elections up to that point. In its Delegate Selection Rules for 2020, the Democratic National Convention wrote, "If a presidential candidate entitled to an allocation under this rule is no longer a candidate at the time at-large delegates are selected, his/her allocation shall be proportionately divided among the other preferences entitled to an allocation."
The new phase of collaboration between Biden and Sanders shows an attempt to assuage concerns of supporters of the Vermont senator not yet on board with Biden. According to the memo released Thursday, the agreement between the two politicians allows Sanders supporters to keep more than 300 delegates (roughly a third of those he won before suspending his campaign) leading into the Democratic Convention, thus enabling him to continue shaping the official party platform—and wider conversations about issues important to his supporters and other Democrats—in the months ahead.
Representatives for Sanders' campaign did not respond to Newsweek's request for comment in time for publication.
"While Senator Sanders is no longer actively seeking the nomination, the Biden campaign feels strongly that it is in the best interest of the party and the effort to defeat Donald Trump in November to come to an agreement regarding these issues that will ensure representation of Sanders supporters and delegate candidates, both on the floor and in committees," the memo said.
Though Biden is still shy of the 1,991 delegates needed to become the official party candidate, his current tally of 1,406 trumps that of Sanders' 974, both of which are far above the numbers earned by others who ran campaigns earlier this year.
The agreement over the shared delegates between Biden and Sanders is unusual, as no other candidates have been known to make similar agreements. Newsweek reached out to the Democratic National Committee to inquire whether similar agreements had been discussed among Democratic candidates but did not hear back in time for publication.