Bernie Sanders Will Vote for Neera Tanden Despite Battling With Her Over Tweets
Senator Bernie Sanders is expected to vote to confirm Neera Tanden, President Joe Biden's pick to lead the Office of Management and Budget (OMB), despite confronting her about tweets she made personally attacking the senator.
Tanden's combative tweets have dominated her confirmation process. Both Republicans and progressive Democrats have questioned her about her social media posts, specifically those slamming the very senators controlling her professional fate.
"Your attacks were not just made against Republicans," Sanders told Tanden on Wednesday. "There were vicious attacks against progressives, people who I have worked with, me personally."
Tanden expressed regret for her remarks, saying, "I feel badly about that. My approach will be radically different."
Sanders and Tanden, the president of the liberal Center for American Progress (CAP) think tank, have feuded since the 2016 election. Tanden, a Hillary Clinton loyalist, is not well-liked by supporters of Sanders for her opposition to the progressive wing of the Democrat Party.
Senate Republicans, who read some of her tweets aloud, noted that three years ago Tanden tweeted that "Russia did a lot more to help Bernie than the DNC's random internal emails did to help Hillary."
"You called Sanders everything but an ignorant slut," Senator John Kennedy told her.
When pressed about what it was she meant in her tweets about Sanders, Tanden replied, "I must have meant them, but I really regret them."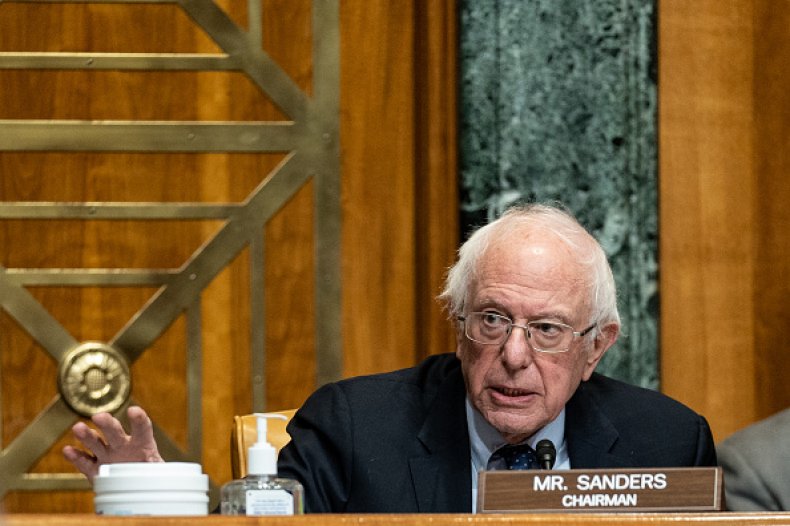 Republicans have argued that Tanden's disdain for them will further polarize lawmakers and undercut Biden's message of unity.
"I'm concerned that your personal attacks about specific senators will make it more difficult for you to work with them," Senator Rob Portman said on Tuesday. "Just to mention a few of the thousands of negative public statements, you wrote that Susan Collins is the worst, that Tom Cotton is a fraud, that vampires have more heart than Ted Cruz. You called leader McConnell: Moscow Mitch and Voldemort, and on and on."
"Her scorn was not limited to Republicans," Senator Lindsey Graham added on Wednesday. "This is not the unifying pick that I was looking for in this position."
Sanders also grilled Tanden about whether the donations she secured at CAP will influencer her decision-making as head of the OMB. The senator cited a report that found CAP has received at least $28 million from corporate America since 2014.
"It will have zero impact on my decision making," Tanden said.
Despite her mean tweets, Tanden is expected to be confirmed with Democrats in control of the senate.
Newsweek reached out to Sanders for further comment but did not hear back before publication.