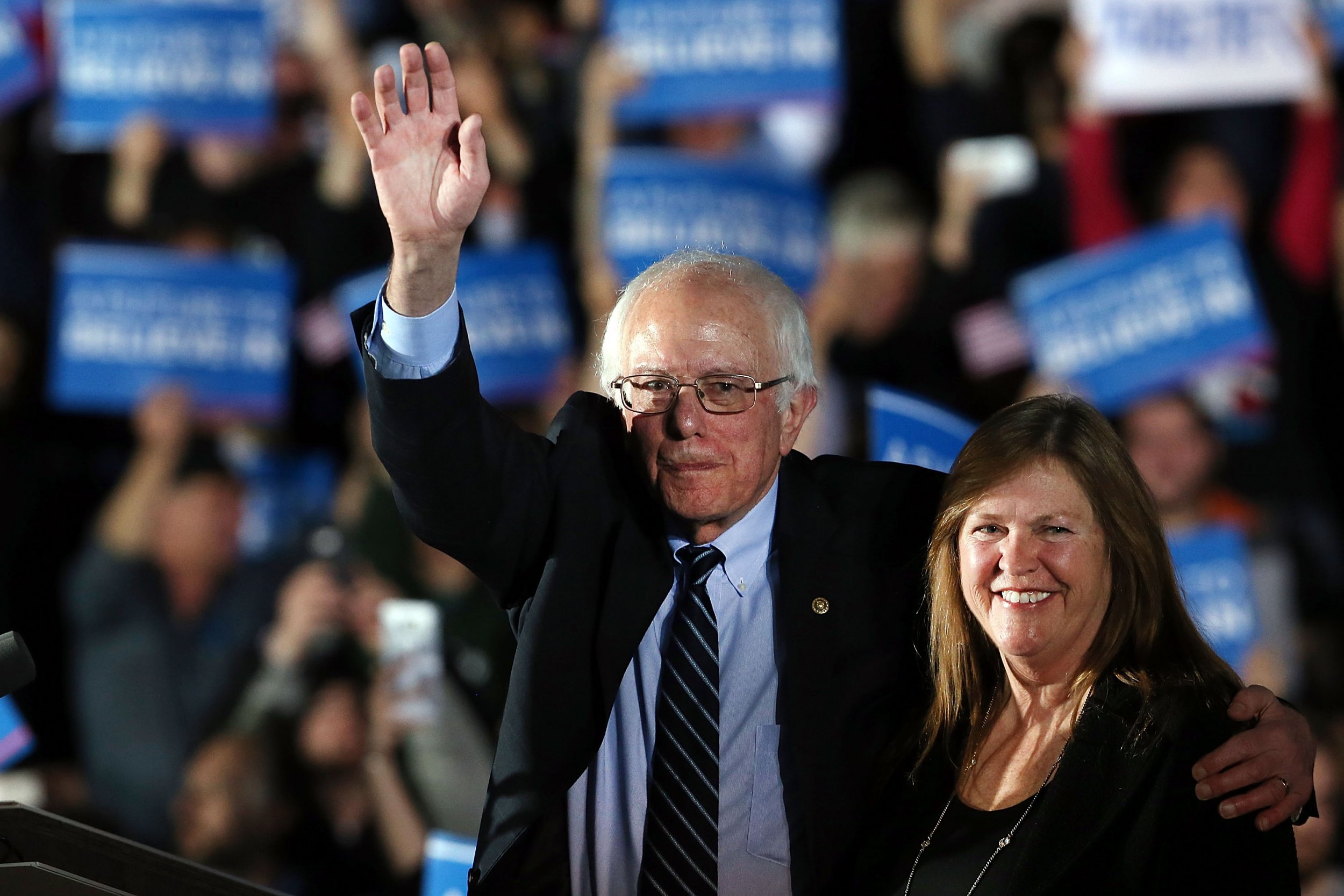 Senator Bernie Sanders's wife has slammed MSNBC host Joy Reid for a tweet claiming that her husband's "attitudes toward women" make him a "dubious" figure amid the many sexual harassment allegations being lodged against men in positions of power.
"Don't ever use me to demean my husband," Jane Sanders told Reid via Twitter.
Reid's tweet was a response to a Twitter user's comment recommending Bernie Sanders as an example of a white male authority figure who had yet to "crumble" or be accused in the current #MeToo campaign spreading on social media. That came after Reid tweeted: "The 'voice of God' in media and politics has been male (and mostly white) for forever. These men are given not just moral authority but the power to shape the national narrative. We're watching that authority crumble as we learn how many have used their power to press for sex. "
In her reply to the Twitter user, Reid tagged Bernie Sanders and said that the 2016 presidential candidate had "weird early writings" and was dismissive of women, "including his own wife."
Jane Sanders then came to her husband's defense on Twitter, saying she was "very happy" and "proud to be Bernie's wife."
"Your perception couldn't be more wrong," she tweeted. "Have you ever talked with him? You've never spoken w/me."
In 2015, Mother Jones surfaced a copy of a salacious essay written by Sanders for an alternative newspaper, The Vermont Freeman, in which he wrote that "a woman enjoys intercourse with her man—as she fantasizes being raped by 3 men simultaneously."
"A man goes home and masturbates his typical fantasy," Sanders wrote in 1972. "A woman on her knees, a woman tied up, a woman abused."
The essay was republished just as Sanders announced his bid in the 2016 presidential campaign. At the time, Sanders's campaign spokesman, Michael Briggs, told CNN that the essay was a "dumb attempt at dark satire in an alternative publication" and "in no way reflects his views or record on women."
A National Review editor, Charles C.W. Cooke, defended Sanders authorship of the essay by arguing that "nobody honestly believes that Bernie Sanders is a sexual pervert or that he is a misogynist or that he intends to do women any harm."
Sanders has not kept quiet during the whirlwind of sexual harassment claims coming out of the #MeToo campaign. The senator demanded an investigation of Senator Al Franken, who has been accused of sexual misconduct, saying in a statement that his actions were "completely unacceptable."