Besieged Aleppo Residents Express Fears of Death on Social Media As Ceasefire Collapses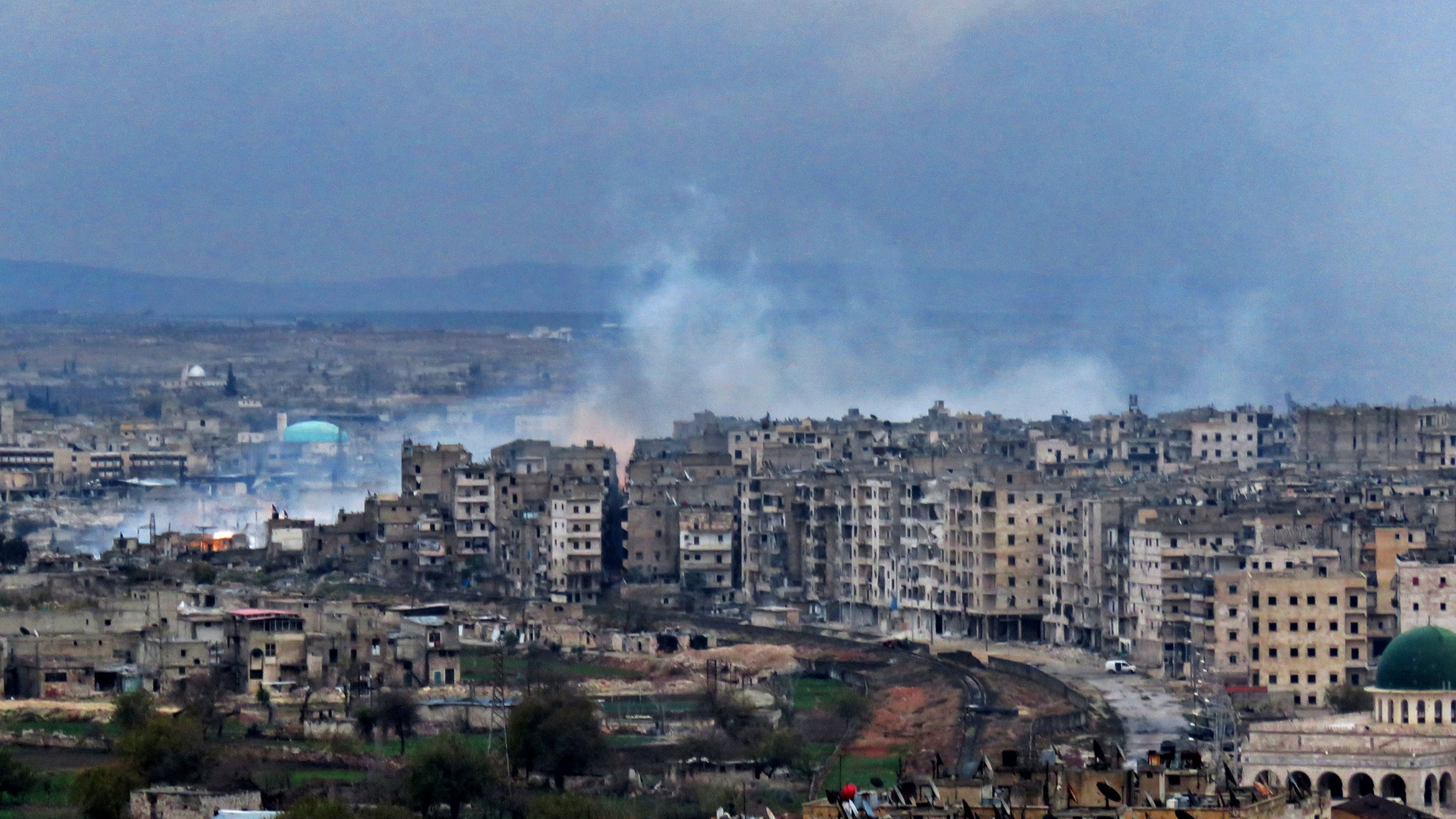 As Syrian government forces neared victory Tuesday, backed by the Russian air force, reports of summary executions of women and children emerged from Aleppo, prompting the international community to intensify calls for an end to the violence.
Meanwhile, the residents of east Aleppo published goodbye messages on social media, fearing that they would soon be killed.
Turkey and Russia finally agreed to a ceasefire in the north Syrian city and an evacuation of those remaining: with first priority given to the wounded, followed by the remaining civilians, and then the rebel fighters.
The news brought relative quiet to the streets of Aleppo and a degree of hope was palpable among residents on social media, who thought they would be able to leave the besieged areas of the city and exit into neighboring Turkey, rather than government-held areas where they fear arrest and murder. Some activists and citizen journalists used the hashtag #LeavingAleppo but any optimism they may have felt was short-lived.
Early Wednesday, when the evacuation was due to take place, the Iranians—who are assisting the forces of Bashar al-Assad—imposed new conditions on the evacuation. They called for the evacuation of Shiite Muslims in two areas besieged by rebels in Idlib province: Foua and Kefraya.
The ceasefire subsequently collapsed, with air raids, shelling and gunfire breaking out again Wednesday morning as the international community once again clamored to broker a resolution with more words and diplomacy.
The residents of eastern Aleppo now find themselves in limbo once again, under the threat of forced disappearances, arrests and executions.
One activist, Lina Shamy, tweeted from inside the city:
A citizen journalist spoke to Newsweek from eastern Aleppo on Wednesday as the sound of bombs rang in the background. He said that he had not slept for two days—the previous night, he was too excited about leaving the city in the planned evacuation.
"Of course I want to leave, but not towards the regime area,'" he said. "I just want to leave as they said yesterday, towards the countryside of Aleppo. This is what we were expecting. We were very happy, packing our stuff and preparing to leave. But we were shocked after [the buses] were forced to leave."