Anime Black Friday Deals 2021: Best Offers On DVDs, Manga, Crunchyroll & More
Black Friday is upon us and it is the perfect time to buy gifts for the holiday season at a reduced price.
A number of brands and companies are embracing the shopping day, and this is also true of those specializing in goods for fans of Japanese culture.
From anime to manga, to merchandise like figurines and blankets, there are a wide range of deals available for Black Friday.
Here, Newsweek break down some of the best offers available.
Anime
In time for Black Friday, Funimation have launched a number of great deals that will be available through the holiday season.
A large selection of anime, both DVD and Blu-ray, are on sale, with some even reaching up to 30% off.
As well as individual DVDs and Blu-rays, Funimation also have special holiday bundles up for grabs, and each bundle is designed with specific fandoms in mind.
For One Piece fans, Funimation have multiple bundles that combine four Blu-rays with a blanket featuring the anime's pirate characters.
One such bundle is perfect for a movie night, as it comes with the blanket and the films: One Piece: Stampede, One Piece Film: Gold, One Piece Film: Z, and One Piece Film: Strong World for just $59.99, slashed from $139.99.
Funimation also have multiple deals on Amazon this Black Friday, with a number of different anime films and TV shows available at a reduced price.
My Hero Academia fans can purchase Seasons 1 to 4 as well as the My Hero Academia: Two Heroes movie separately on the site this Black Friday.
Season 1, for example, is available on Blu-ray and in a limited edition Blu-ray and DVD package on Amazon for $27.98 and $89.95, respectively.
The limited edition comes with extras like an Izuku "Deku" Midoriya keychain, a special art book with original art, and a notebook signed by All Might.
Sentai Filmworks are also providing fans with a huge number of Black Friday deals, hundreds of anime films and TV shows are available to buy at reduced prices on both DVD and Blu-ray.
There is free shipping for all orders in the U.S. that are over $50, and Sentai Filmworks also have a number of "ultimate collections" to choose from.
One such bundle is for Shōjo anime Chihayafuru, which includes the show's first season, Karuta cards like those that appear in the show, a special booklet and character cards.
If you're looking for a Shōnen anime, instead, one bundle available on Sentai Filmworks is for Ajin: Demi Human.
The premium collection includes Season 1, the movie Compel, and other items like art cards, a poster, and a special manga.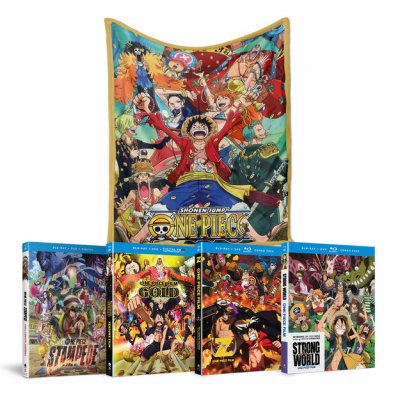 Manga
For Black Friday, Barnes and Noble are making a number of digital manga from Viz Media available for just $3.99.
The "Manga Series Starter" deal will allow fans to buy the first volume of dozens of different series to try out, or simply revisit.
The first volume of manga series like Jujutsu Kaisen, Naruto, Ouran High School Host Club, and Haikyuu!! are included among the long list of volumes available.
Target also have deals on manga this Black Friday, with multiple volumes available to purchase with a buy 2 get 1 free deal.
This discount applies to several different manga, including Demon Slayer, Attack on Titan and Sailor Moon.
Azuki, which allows users to read officially licensed manga digitally, is also having a Black Friday sale in which membership is 50% off.
The premium membership allows users to have unlimited access to manga for just $4.99 a month, and for Black Friday this has been cut by half.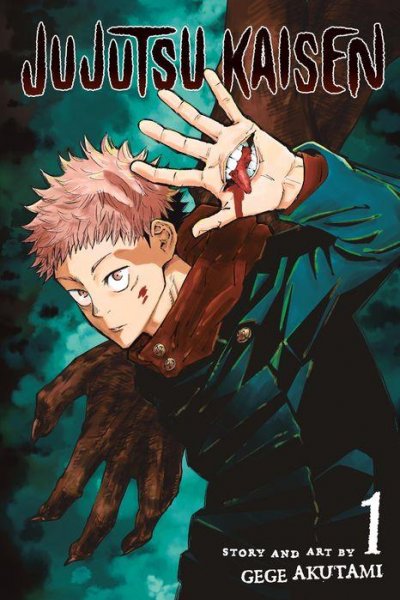 Figurines and more
If you're looking for figurines, whether those are Nendroids, Scale Figures or Funko Pops, there's a deal out there for you.
Crunchyroll are currently offering a discount on a number of their items, with products up to 40% off sitewide on Black Friday.
For example, the store has a 1/7 Scale Figure of Asuna Undine Kyo yuzen version from Sword Art Online for $189.98, down from $237.98.
Another figurine that is up for grabs is one of Eren Yeager from Attack on Titan, with the character in a fighting pose as part of the ARTFX J series. The figurine is available for $107.99, down from $119.99.
It's not just figurines that Crunchyroll have in their store, as there's also merchandise like anime-themed blankets, plushies and mugs up for grabs.
Relive the classic anime Inuyasha by purchasing a throw blanket with characters Kagome and Inuyasha on the front, for example. The product is available for $23.40, down from $39.00.
Other products that are both cute and useful are Crunchyroll's range of ramen bowls, and the company have Hello Kitty-themed dishware on sale for Black Friday.
The deal applies to a ramen bowl and noodles with a Hello Kitty design that sees the Sanrio character dress as a Kaiju. It is available for $22.45, down from $24.95.
Newsweek may earn a commission from links on this page, but we only recommend products we back. We participate in various affiliate marketing programs, which means we may get paid commissions on editorially chosen products purchased through our links to retailer sites.