Best Buy Geek Squad Employees Were Paid by FBI As Informants, Documents Suggest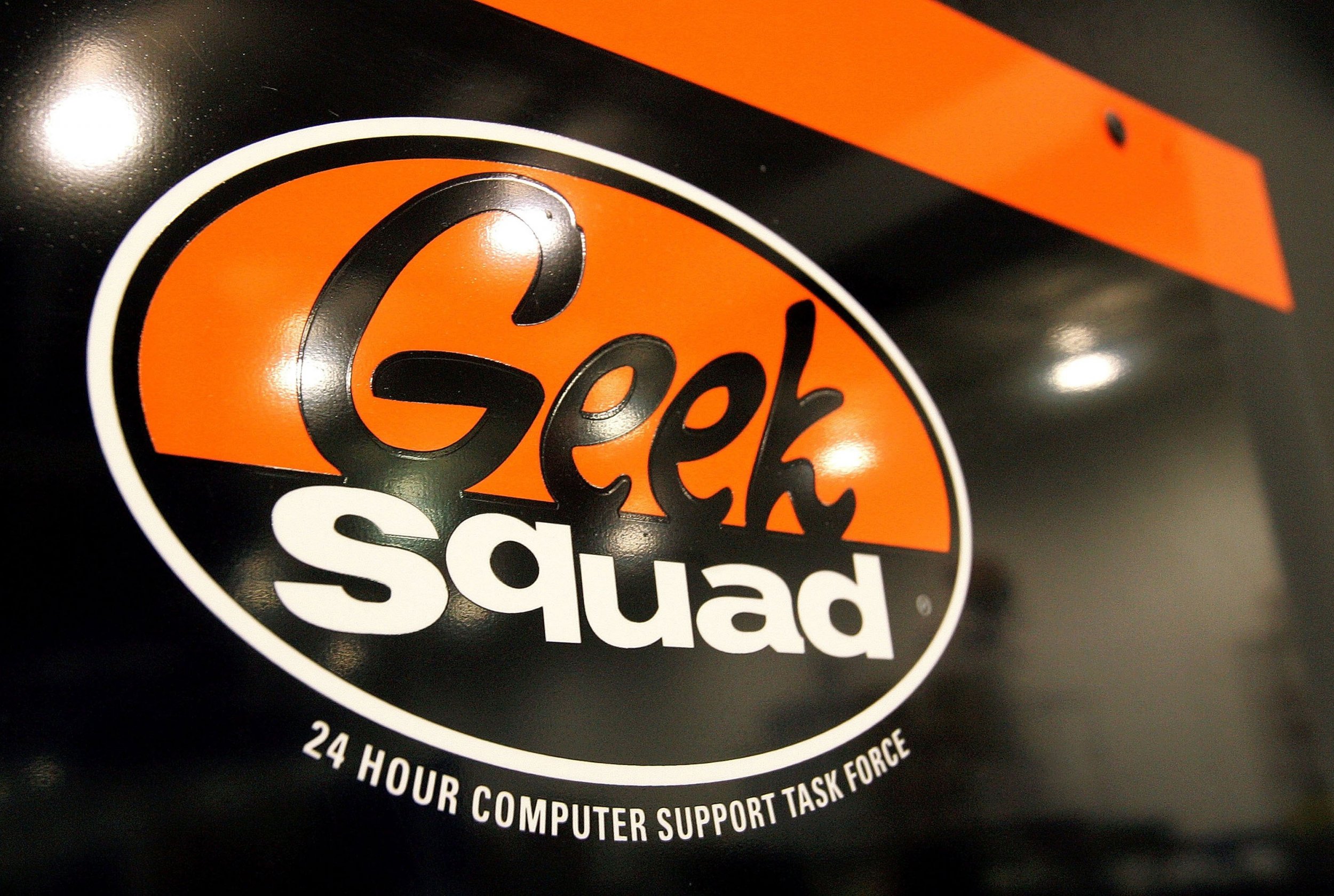 New documents suggest that employees who work for Best Buy's Geek Squad took payments from the FBI in return for reporting illegal images in a cooperation that might raise Fourth Amendment issues.
Records won by the group Electronic Frontier Foundation (EFF) in a Freedom of Information Act lawsuit suggested that the FBI and Geek Squad had been working together for at least a decade, with a memo showing members of the bureau were hosted by Best Buy's Kentucky repair facility back in 2008.
One document published by the group shows a $500 payment to a Geek Squad informant identified as CHS, or "confidential human source." EFF said some documents named Best Buy employees as initial calls while others referred to them as CHS, suggesting certain employees could have had different relationships with agents.
In a statement provided to Newsweek, Best Buy said that while their employees discover apparent child porn on customer computers around 100 times a year, they do not go looking for it. "Our employees do not search for this material; they inadvertently discover it when attempting to confirm we have recovered lost customer data," the statement said.
"We have a moral and, in more than 20 states, a legal obligation to report these findings to law enforcement. We share this policy with our customers in writing before we begin any repair."
Best Buy added that they have not sought or received training from law enforcement to find illegal imagery and that their policies "prohibit employees from doing anything other than what is necessary to solve the customer's problem."
Four employees may have received payment from the FBI after alerting them to alleged child pornography, Best Buy said. "Any decision to accept payment was in very poor judgment and inconsistent with our training and policies," the company said, adding that three of those accused no longer work with the company and the fourth was "reprimanded and reassigned."
Related: Best Buy at 50: Future's bleak for brick-and-mortar giant
EFF said that certain documents suggested that employees had made an "affirmative effort" to find illegal material, noting the case of Mark Rettenmaier, who was arrested after an image of a naked girl was allegedly found on his hard drive by a Geek Squad employee.
The case was dismissed after a judge ruled that much of the evidence could not be used in court and that the original image found was not child pornography. According to EFF, the image was found in "unallocated space," which suggests the employee may have searched for it, rather than simply stumbling across it—something that could be seen as contravening the Fourth Amendment, which protects people against unreasonable searches.
EFF said that the FBI had so far refused to say whether it had similar agreements with other companies and had withheld other documents. They plan to again challenge the agency in court.