The Best Christmas Songs Were Actually Written By Jews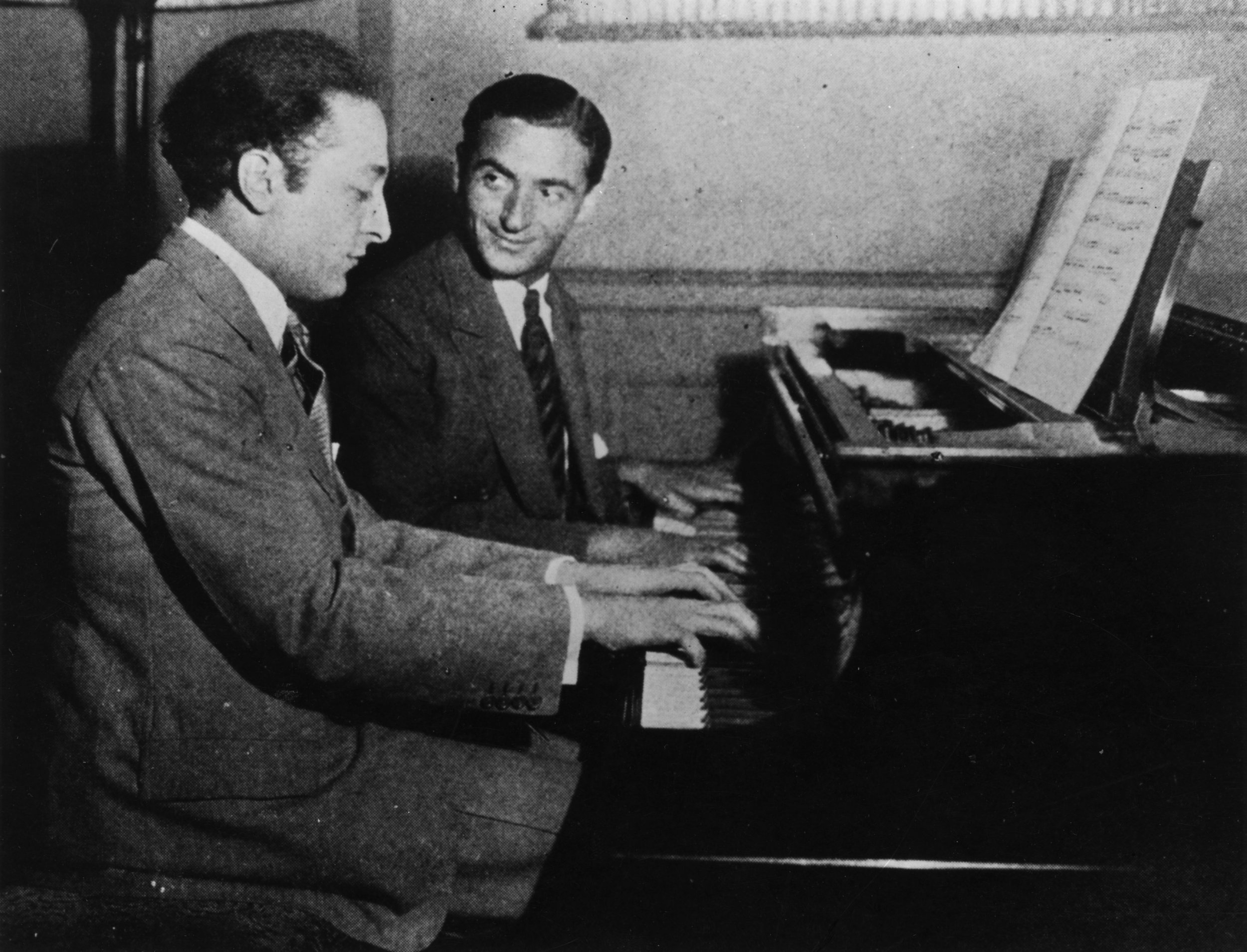 Updated | President Donald Trump is taking credit this season for saving Christmas (or not), but it was a handful of Jews who wrote some of the greatest Yuletide songs in American history.
Certainly everyone knows that "White Christmas" was written by Irving Berlin (also known as the Russian-born Israel Isidore Beilin), who also wrote "God Bless America." Berlin's 1942 dream of snow on Christmas morning defines the holiday for many Americans—and made a fortune for Bing Crosby—but it doesn't even make the top five of greatest Christmas songs written by non-Christians.
Here's our top six:
Rudolph, The Red-Nosed Reindeer by Johnny Marks
Marks, born John David Marks in Mount Vernon, N.Y., based his song on a short story written by his brother-in-law Robert May, who had gotten an assignment in 1939 by Montgomery Ward to write a "cheery" Christmas book for shoppers.
The song, which put the flying reindeer myth into the American consciousness, became a hit for Gene Autry in 1949.
Marks also wrote such classics as "Rockin' Around the Christmas Tree," "A Holly Jolly Christmas," "Silver and Gold" and "Run Rudolph Run."
The Christmas Song (Chestnuts Roasting on an Open Fire)" by Robert Wells and Mel Tormé
Long before he was The Velvet Fog, singer Torme was the son of Russian Jewish immigrants with the surname Torma. In 1945, he teamed up with longtime collaborator Wells, also Jewish, for this classic tune inspired, Torme once said in an interview, by a desire to think of cold thoughts during a particularly hot summer.
Jack Frost nipping at your nose, indeed.
Let It Snow! Let It Snow! Let It Snow! by Sammy Cahn and Jule Styne
One of the bounciest Christmas numbers, Cahn (born Samuel Cohen on the Lower East Side of Manhattan to Galician Jews Abraham and Elka Cohen), also said he wrote the song during that 1945 heatwave, albeit in Hollywood, not Chicago. Styne, who wrote the music, was born Julius Kerwin Stein in England to Jewish immigrants from Ukraine.
Dean Martin's version is still the standard (corn for popping, indeed!):
It's the Most Wonderful Time of the Year by Edward Pola and George Wyle
Andy Williams—not Jewish—got a huge hit in 1963 with this classic by Pola, a Hungarian Jew born Sidney Edward Pollacsek, and Wyle, born Bernard Weissman.
The lyrics allude to the strangeness of two Jews writing a Christmas classic, evoking, "scary ghost stories and tales of the glories of the Christmases long, long ago." And the orchestration makes it sound a bit like a Broadway overture, but who cares?
Santa Baby by Joan Javits and Philip Springer
Eartha Kitt scored a hit with this 1953 cheeky materialistic take on Father Christmas's annual gift-giving spree, also written by two non-Christians. Fun fact: Javits was the neice of legendary New York Senator Jacob K. Javits.
She's been a good girl, so hurry down the chimney, Nick.
Silver Bells by Jay Livingston and Ray Evans
This big 1950 hit was first recorded by Bob Hope, but became a mega-hit for Bing Crosby—and it was almost known as "Tinkle Bells," until Livingston's wife told him and Evans that "tinkle" was another word for urination.
Livingston, born Jacob Harold Levison, said the song was inspired by sidewalk Santa Claus bells, but Evans, the son of Philip and Frances Lipsitz Evans, told NPR that the song was inspired by a bell on an office desk. The lyrics suggest that Livingston had the sharper memory of the song's origins:
Silver bells, silver bells
It's Christmas time in the city
The song was yet another Christmas hit for Deano—and again features him just sober enough to sing, but slurring the words just enough so you know what holiday cheer really is.
Honorable mention: "Winter Wonderland" was composed by Felix Bernard, but the lyrics were by an Irish-American, Richard B. Smith; and "I'll be Home For Christmas" was composed by Walter Kent, but its lyrics were also of Irish origin, having been written by Kim Gannon.
Story was updated to include a sixth Yuletide classic.