The 25 Most Obedient Mid-Size Dog Breeds
Not too big or small, mid-size dog breeds can be compatible with different owners and household settings.
Medium-size dogs can roughly weigh from around 20 to 60 pounds and stand around 15 to 25 inches tall.
The American Kennel Club (AKC) notes: "Some are calmer by nature, like the bulldog or the whippet; others are more energetic like the Brittany or the Shetland sheepdog. No matter what, they're friendly and obedient, and love to please."
Here we look at 25 of the most obedient mid-size dog breeds.
Australian shepherd
Speaking to Newsweek, the executive secretary of the AKC, Gina DiNardo, noted: "Aussies are tough ranch dogs with an irresistible impulse to herd. Aussies are remarkably intelligent, quite capable of deceiving an unsuspecting owner.
"They are eager to please and love having a job to do, making them tireless, trainable partners for the right owner," she added.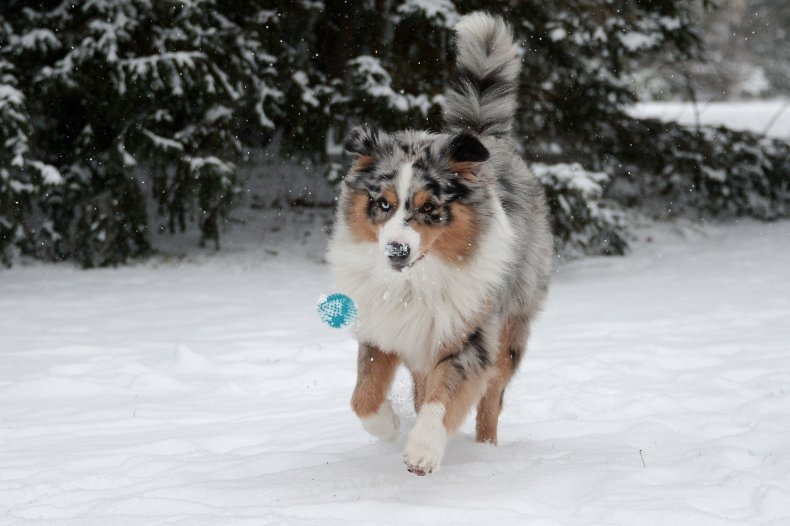 Border collie
This athletic breed is "a remarkably bright workaholic" dog, DiNardo said.
"Border collies are extremely intelligent, eager to please and highly trainable, often becoming superstars at canine activities such as herding, obedience and agility, among others. Early socialization and ongoing mental stimulation are a must," she added.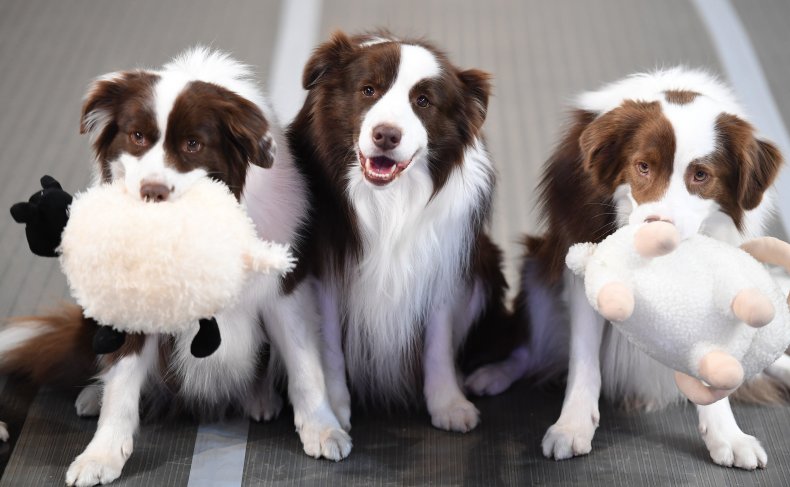 Portuguese water dog
This dog of "exceptional intelligence" is a loyal companion. They obey their master "with facility and apparent pleasure. It is obedient with those who look after it or with those for whom it works," the Portuguese Water Dog Club of America describes.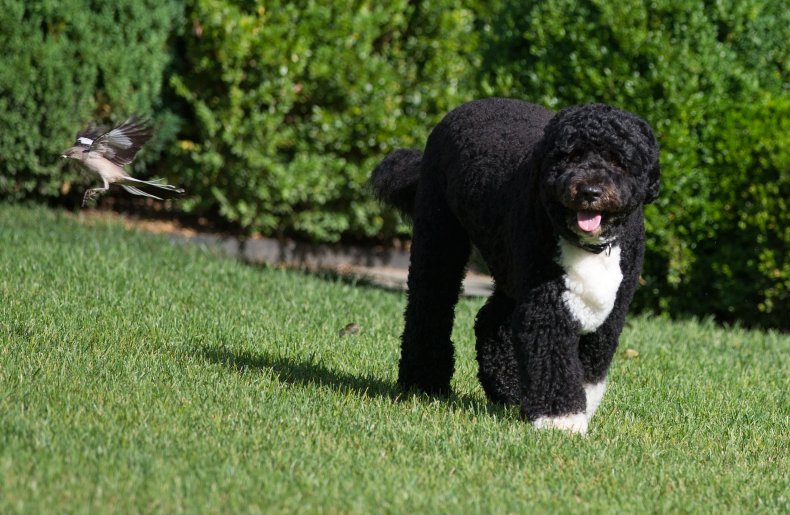 Boykin spaniel
The friendly, eager and lovable boykin spaniel is "a tenacious bird dog but also a highly trainable, mellow house pet," noted the AKC's DiNardo.
Brittany spaniel
Brittany spaniels are known to be lively and smart with "an upbeat, willing disposition," notes the AKC website. "Field trials , obedience, agility, flyball—you name it, this trainable breed is up for it."
A Brittany spaniel is "very willing to please his master. He may be expected to absorb training more easily than some of the other pointing breeds, needing only a sharp scolding or slight punishment," according to the American Brittany Club.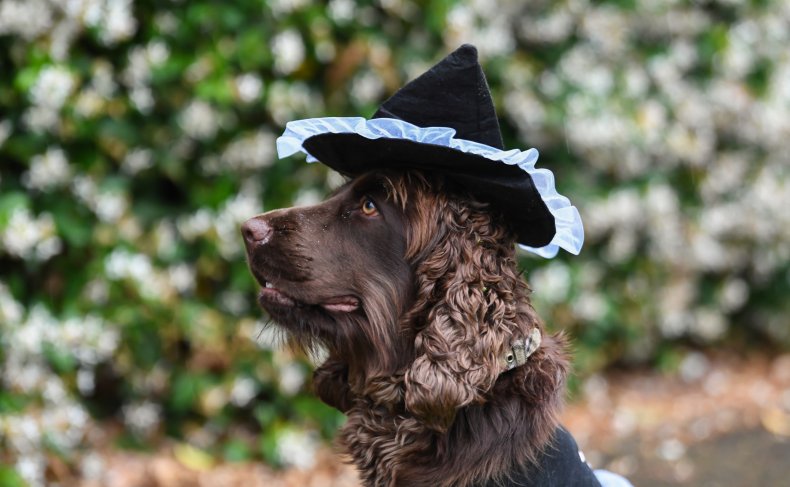 Doberman pinscher
This "loyal, fearless and alert breed possesses keen intelligence" and are among "the world's finest protection dogs," DiNardo told Newsweek.
Learning easily and responding quickly, doberman pinschers are "eager to please, making them highly trainable and obedient," she added.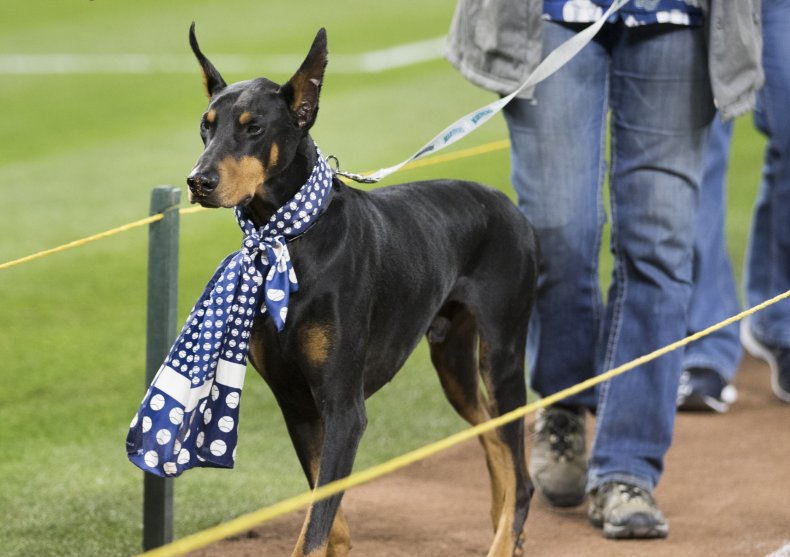 Flat-coated retriever
Known to be among "the happiest of all breeds," flat-coat retrievers are "self-assured, willing to please and highly trainable," according to the AKC's DiNardo.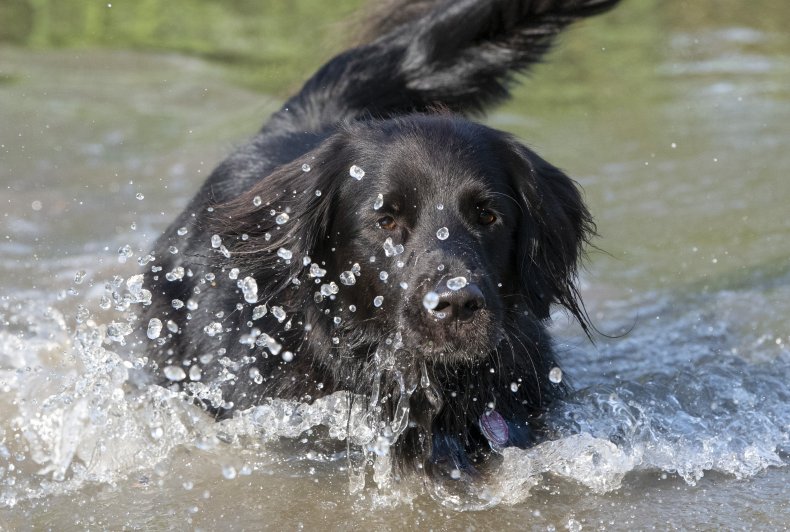 Cocker spaniel
Cocker spaniels are generally known as "a people-pleasing breed," the AKC website describes.
"They want to be 'good' in order to please their people, and they are generally sensitive and responsive to correction and a disapproving tone in their owner's voice. Harsh means of correction are not usually warranted, nor are they productive in the Cocker," the AKC adds.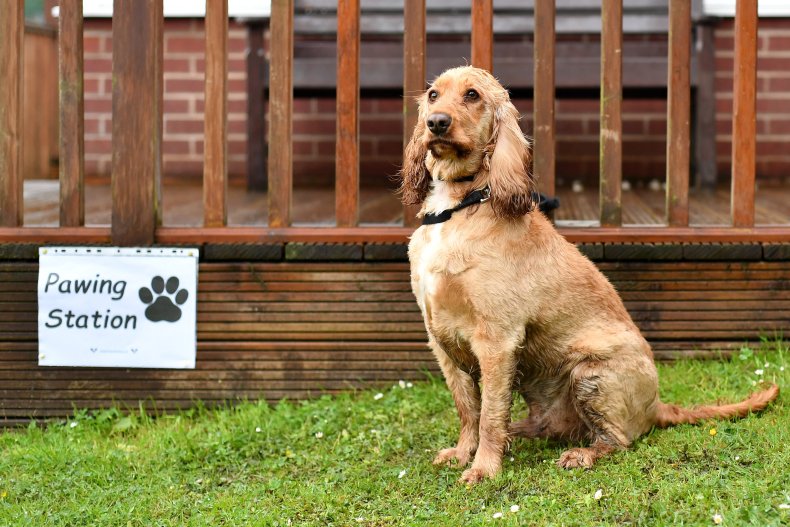 Lagotto Romagnolo
The AKC's DiNardo said: "The intelligent and lively Lagotto Romagnolo excels at obedience and is easily trained."
Known to be "affectionate, keen and undemanding," these dogs also have "excellent noses and enjoy having a job to do," she added.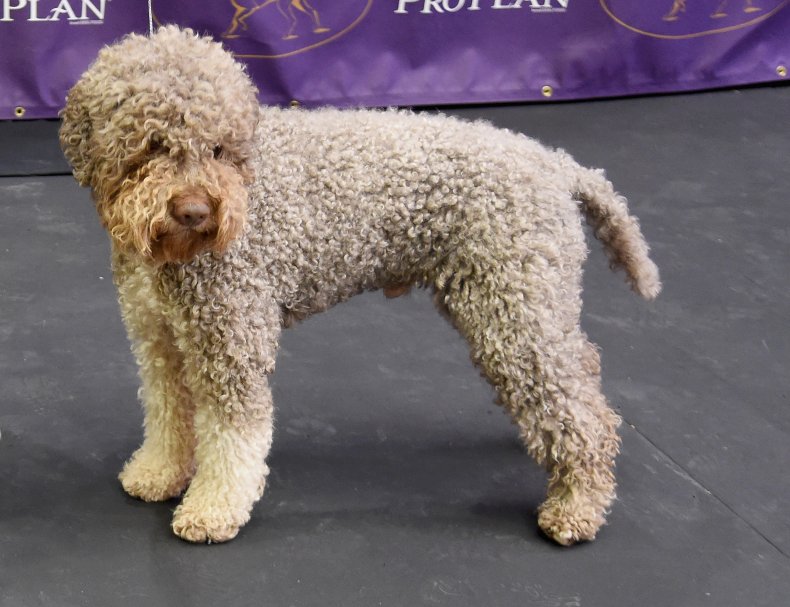 Miniature American shepherd
"Mini American shepherds are intelligent, self-motivated and willing to please. This highly trainable breed is a loyal companion as well," according to DiNardo.
The Miniature American Shepherd Club of the USA, Inc. adds they are "versatile and easily trained, performing assigned tasks with great style and enthusiasm."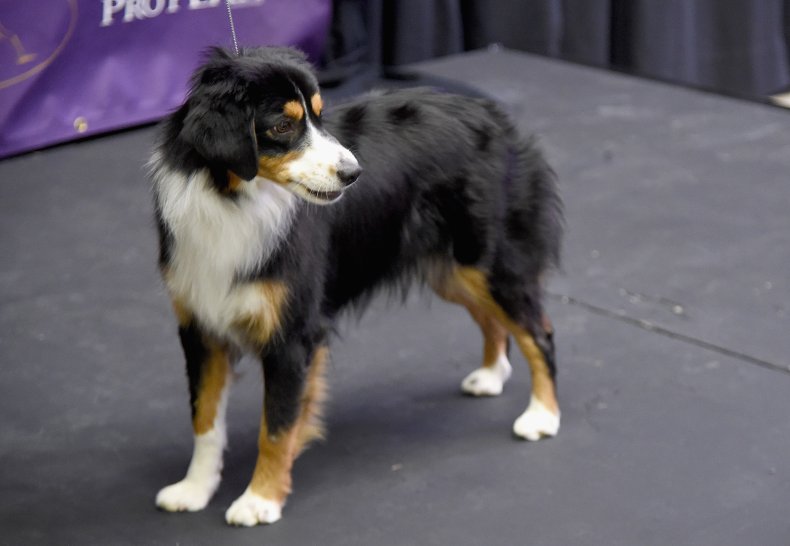 English springer spaniel
English springer spaniels are "extremely friendly, highly trainable, enjoy activities, and love spending time with their owners," Dr. Jamie Richardson, medical chief of staff at Small Door Veterinary, told Reader's Digest last November.
"They're people-pleasers, and crave company... they're well suited for families with children and thrive in a highly active household, with plenty of long walks and games of fetch," Richardson added.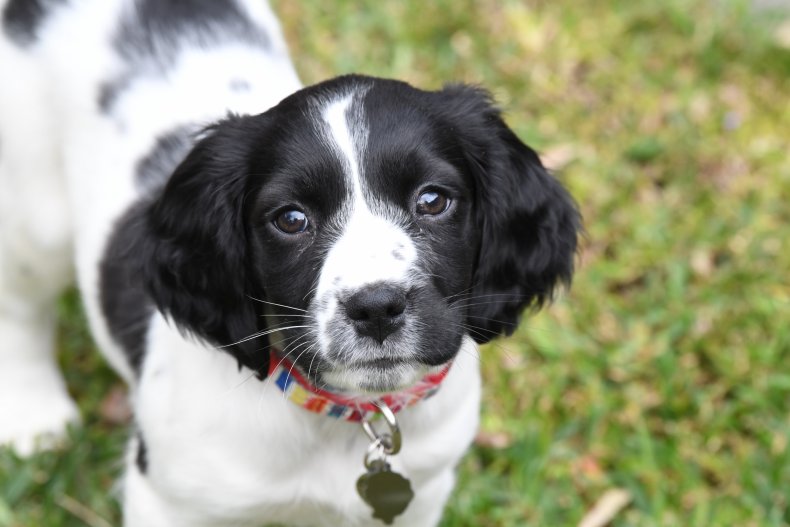 Pembroke Welsh corgi
The AKC website describes: "Pembrokes often have a mind of their own, but they are energetic, willing, and highly intelligent partners who respond well to training. Positive, reward-based training works best with this sensitive breed."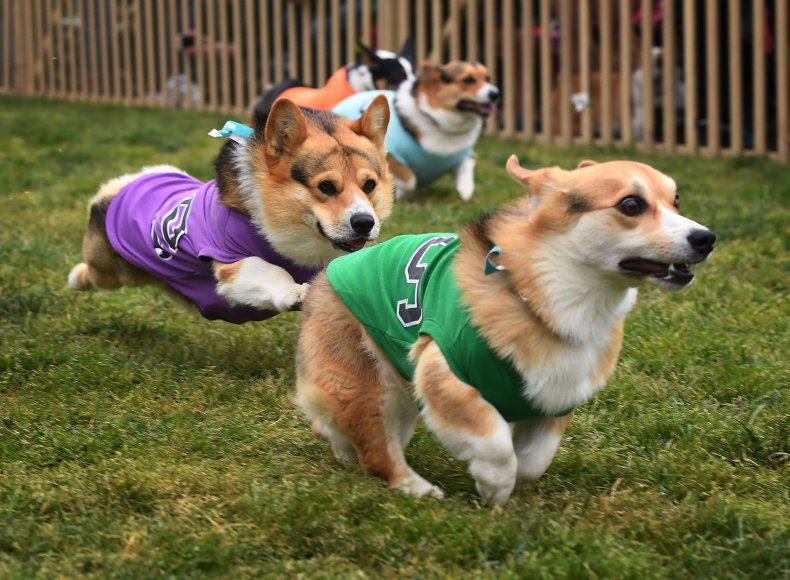 Nova Scotia duck tolling retriever
Referred to as tollers, Nova Scotia duck tolling retrievers are "alert, outgoing and incredibly fast learners," notes the Nova Scotia Duck Tolling Retriever Club (NSDTRC) of the U.S.
"Tollers require creative and mentally stimulating training. Due to their intelligence, some may be reserved in new situations. This should not be confused with shyness." They are also "bursting with boundless energy" and have "a strong retrieving desire," the NSDTRC notes.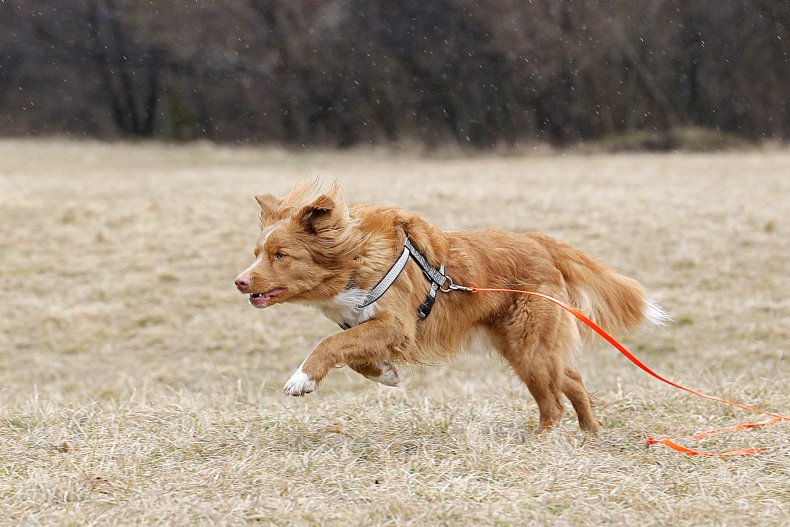 Norwegian buhund
This confident and friendly Nordic breed makes a great family companion. They are "highly intelligent and have a desire to please, making them fairly easy to train," but can have an independent streak, so positive reinforcement is encouraged, according to the AKC's DiNardo.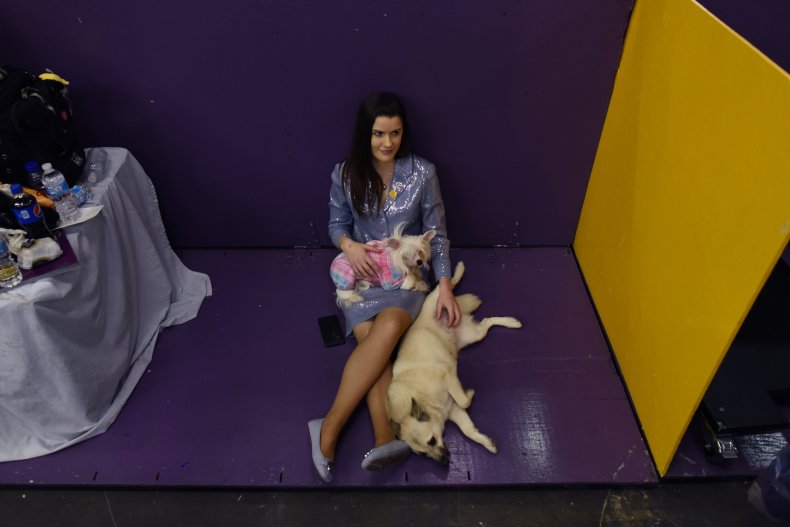 Standard poodle
"The standard poodle is a great all-around athlete of the family, proving to be easily trained, fun and positive," DiNardo told Newsweek.
"Beneath their curly coat is an elegant athlete and companion. Poodles are eager, athletic, and extremely smart dogs of remarkable versatility. Agile and graceful, the Poodle excels in many canine sports, including agility, obedience, dock diving and tracking, among others," she added.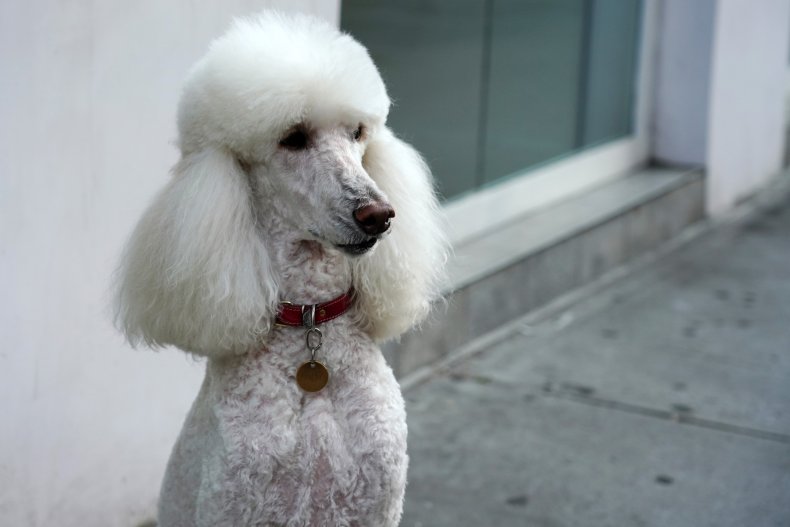 Vizsla
DiNardo said: "Vizslas are versatile gundogs, built for long days in the field. Vizslas need consistent, positive training, starting from early on because of their high intelligence and curiosity. The breed likes to have a job to do and is very eager to please."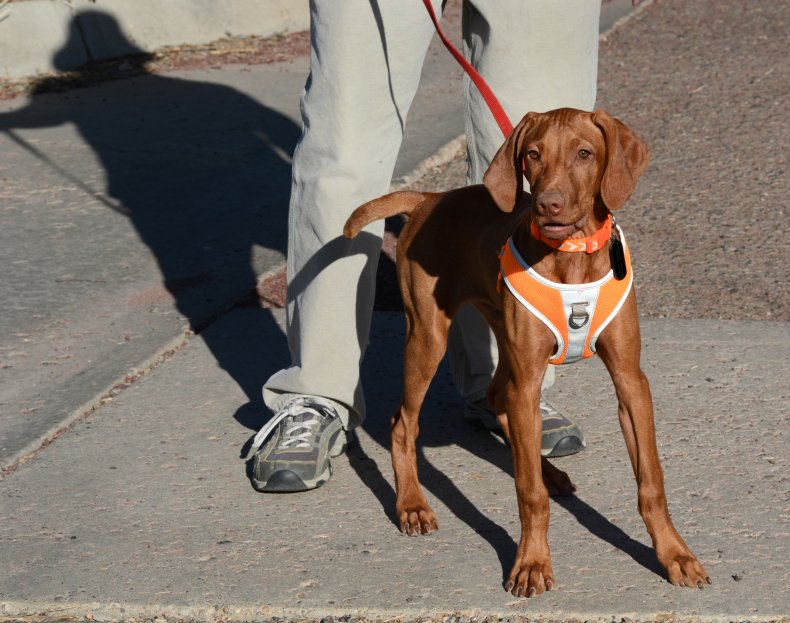 Standard schnauzer
Standard schnauzers are described to be "extremely intelligent, wily and crafty. They 'get' an idea or an exercise with very few repetitions," the AKC website notes.
However, owners should be cautious of over-training them. "After a few repetitions, they get bored and look at the trainer as though the trainer is stupid. Because of their intelligence, they do require training—and if their person doesn't teach them, they learn on their own, but it may not be what the owner wants the dog to learn," the AKC warns.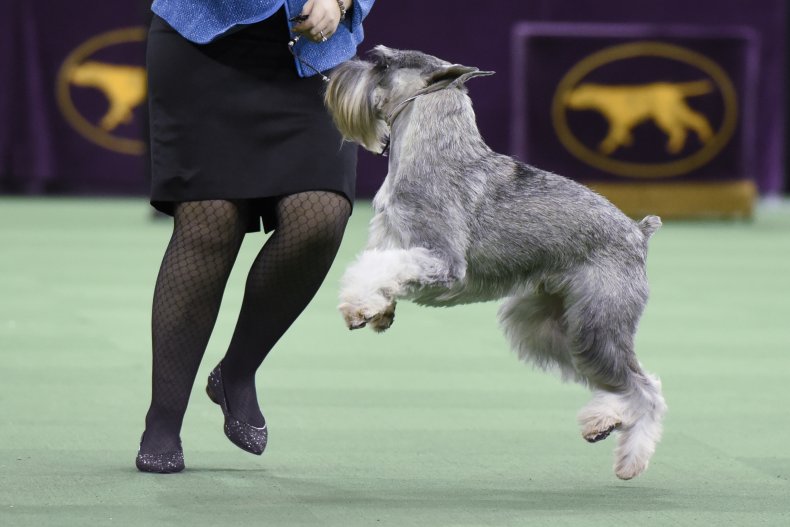 Bull terrier
The AKC website notes: "There is no limit to what Bull Terriers can do if trained in a positive manner with patience and humor.
"This is an independent free-thinker with a higher commitment to 'fun and games' than to a work ethic. Bull terriers operate on the principle that if it is fun, they will do it. If not, why bother? Make training fun, and they will excel. Positive reinforcement with food or toys is an excellent place to start," the club adds.
They are known to excel at several sports including agility, flyball, freestyle, weight pull, and carting, and other functions such as bomb detection and search-and-rescue and as service, assistance, health-alert and therapy dogs, according to the AKC.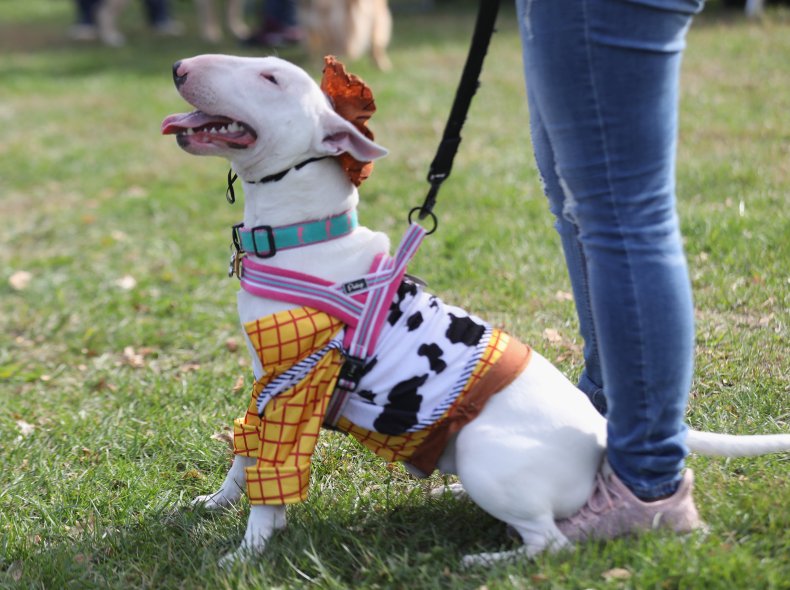 Bulldog
"Bulldogs are sweet, devoted, and easygoing, and they want to please their owner," the AKC website describes, so they can be more obedient than other breeds.
"Puppy training classes are highly recommended as well and allow the owner to learn how to curb any undesirable behaviors," it adds.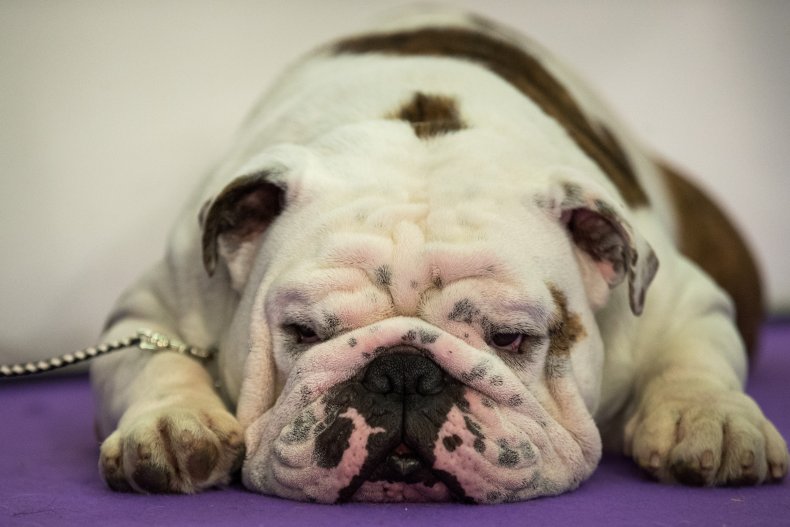 Shetland sheepdog
These docile, friendly dogs are great for families and "tend to be submissive and a little nervous, but not all of them," Dr. Sarah Wooten, the vet expert at Pumpkin Pet Insurance, told Reader's Digest.
"They need 30 minutes of daily exercise and are at home in single-family homes or apartments," she added.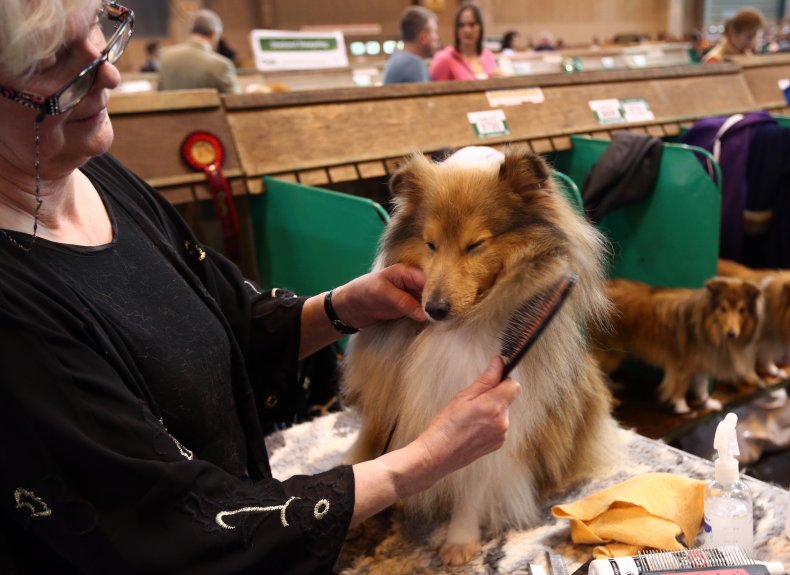 Spanish water dog
Spanish water dogs are highly intelligent and active, both mentally and physically. They thrive on "the problem-solving nature of positive training using a clicker or similar training style," the AKC website notes.
They are "extremely biddable and willing to please and are showing themselves to be highly capable and very versatile." However, "harsh training methods may cause the SWD to lose his enthusiasm for the tasks asked of him, and he may 'shut down'," the AKC warns.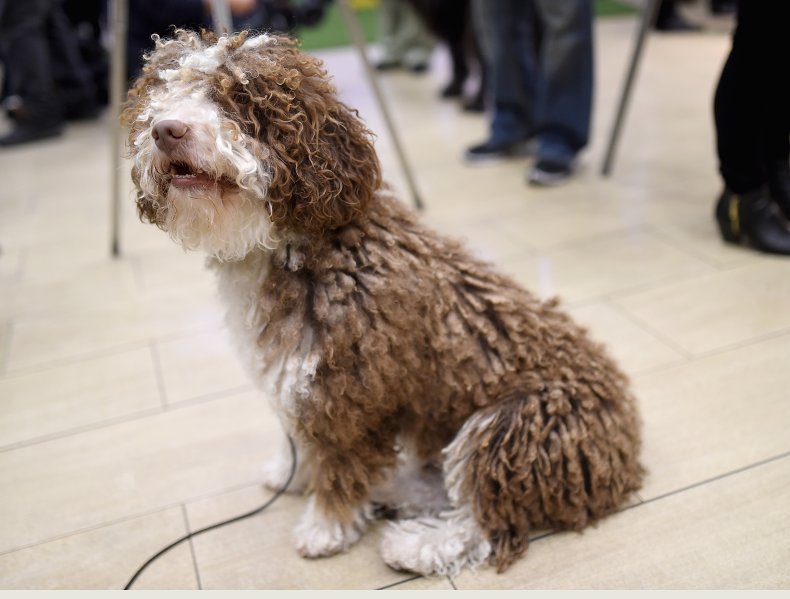 Keeshond
Keeshonds are "very smart and highly trainable," the AKC website notes. "They excel at obedience, where some of them are nationally ranked."
They learn things quickly and are motivated to please their trainers but they can get bored, so trainers will need to keep up with them.
"It is important to start with your Kees as a puppy between 10 and 14 weeks. They will learn fast and move to the next level. Early socialization and puppy training classes are recommended," the club adds.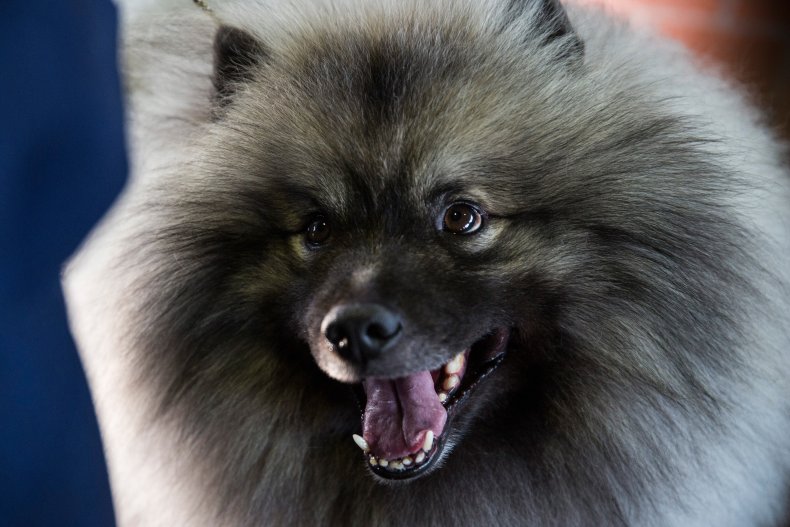 Pharaoh hound
Pharaoh hounds are "quick to learn and eager to please," but caution must be taken when they are off the lead in an open area, according to the AKC website.
"It has been proven time and again that most Pharaohs, no matter how obedient or well trained, will not come when called when they find themselves suddenly in a 'free situation'," the AKC notes.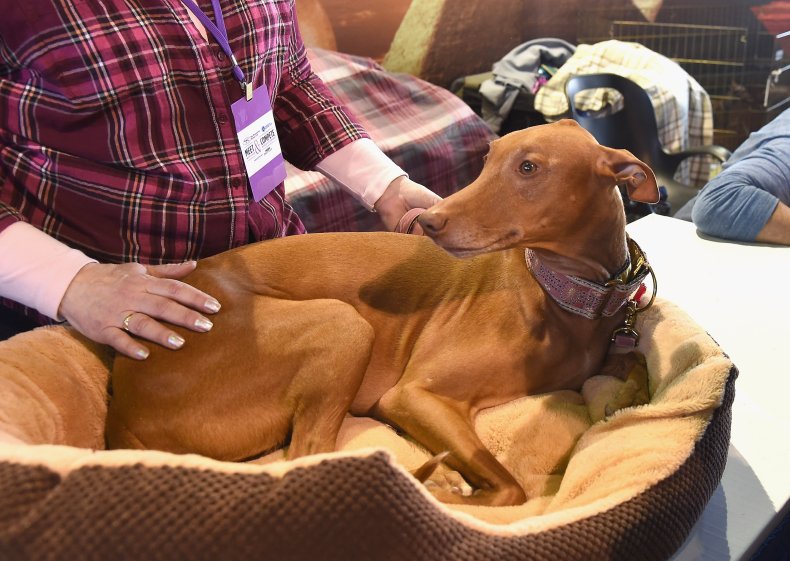 American Staffordshire terrier
American Staffordshire terriers are "highly trainable, as their many forays into showbiz suggest," and "the breed's intelligence and desire to please make training a fun, easy process," the AKC website explains.
"It must be noted that dog aggression can develop even in well-socialized AmStaffs; an AmStaff should never under any circumstances be left alone with other dogs," the club warns.
Australian cattle dog
This "famously smart, ever alert" energetic breed is "only really happy when on the job," the AKC website notes.
"Therefore, continuing training and participation in activities such as obedience, herding, or agility is highly recommended," the club adds.