Best Reusable Face Masks That Meet FDA Recommendations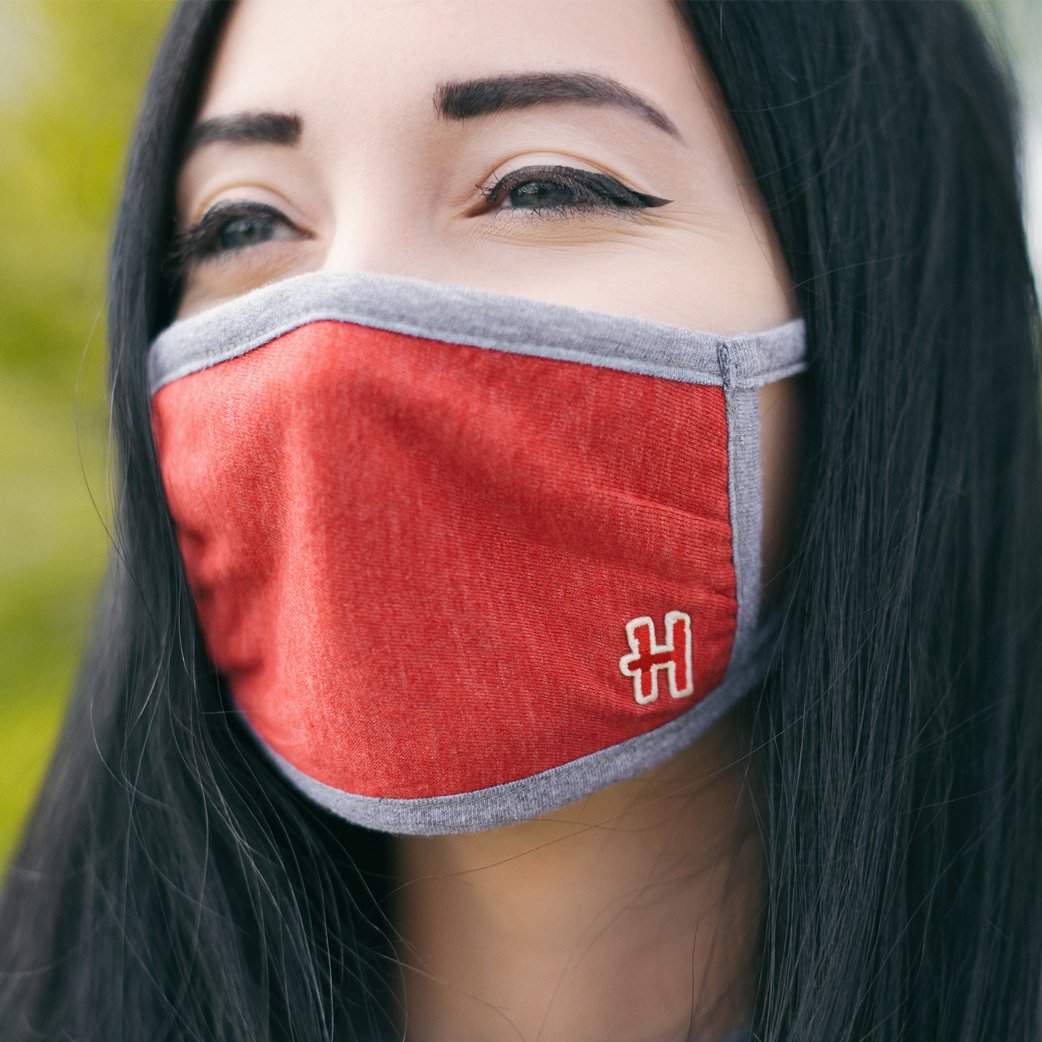 Wearing a face mask is important, and in many areas, required. Even with the COVID-19 vaccine rolling out, we'll all be wearing masks for months. If you've been using disposable face masks, it's time to upgrade to the best reusable face masks that meet the Centers for Disease Control and Prevention (CDC) guidelines.
The CDC and the Food and Drug Administration (FDA) specifically approve of N95 and authorize KN95 masks, respectively, that come from specific manufacturers. These masks are useful, and many people will want to buy them for use while traveling or in high-density areas, but reusable face masks are a popular option or day to day use.
We're seeing people double mask with an N95 mask and a cloth mask on top more often in 2021. This can be a cloth mask on a surgical mask or two cloth masks on top of each other.
With hundreds of options, it can be hard to find the best face masks. We're here to help with reusable face masks that you can wear, wash and wear again—all at home without any hard-to-follow care.
Here the best face masks we've used or that our friends have used and love.
You won't find any CDC or FDA approved cloth face masks, as these aren't regulated and tested like N95 and KN95 masks, but there are guidelines that allow us to make sure these masks meet the CDC recommendations. These cloth face masks are designed to contain your respiratory droplets and prevent the spread. You can read the FDA's statements on cloth face masks for more on the proper use.
The CDC cloth face mask guidelines state that cloth face coverings should:
Cover the nose and below the chin
Include multiple layers of fabric
Fit snugly and comfortably against the side of the face
Allow for breathing without restriction
Be secured with ties or ear loops
Be able to be laundered and machine dried without damage or changing shape.
While these recommendations are pretty straight forward, they are important to keep in mind while shopping for a face mask. It is important to note that many companies still recommend air drying masks.
Some face masks include a place for a filter, which offers another layer of protection. In many cases, these include an activated carbon fiber layer that can offer some additional protection. You can buy replacement face mask filter inserts to swap in as you wear your mask.
Homage makes these reusable face masks with their soft T-shirt fabric, which means you get a super-soft face mask that is comfortable to wear for hours. The ear loops are comfortable. The masks are one size fits all and available in a range of color combinations.
Buy at Homage.
The Casetify reusable cloth masks are super soft and very comfortable for long wear. There is a small opening to insert a filter into the mask, and each mask comes with two filters. We like using these while on walks and hikes. They are easy to breathe in and they provide some added warmth in the chilly winter weather. Available in four colors. Casetify donates one mask for each mask that you buy.
Buy at Casetify.
Our friends swear by the HaloLife face masks. They fit large and small heads easily, the adjustable ear loops are excellent, and they are comfortable for long periods. The design and earloops keep the mask in place while a friend teaches better than many masks. There is a replaceable carbon filter in these.
Buy at Halolife.
The Atoms Everyday Masks are favorites among our friends who love the structured shape and the comfortable fit. These polyester blend face masks include a copper-lined ionized quartz yarn inner layer. These masks are rated to be hand washed up to 50 times. Atoms sells masks in many colors and in this cool tie-dyed print.
Buy at Atoms.
The Everlane 100% Human face masks are comfortable and fit very well. The 100% Human branding is a fun little mark on the side that sparks conversations or gets a chuckle. Also, what a great time to remind each other that we are all human. This is a five-pack, and you can save more on larger multipacks.
Buy at Everlane.
The Under Armour Sports Mask is one of our favorites while working out. A good friend uses this on daily runs and loves the comfort and fit. This face mask uses iso-chill fabric to help keep your face cool where the mask touches it.
Buy at Amazon.
The Spigen Air mask is very lightweight, and there is a structure to it that helps keep the mask off your mouth. This is handy for long wear sessions. Easy to care for and super-slim so that you can keep it in a bag or pocket so that it's always handy. We find it easy to breathe while wearing this mask and it's very lightweight.
Buy at Spigen.
Uniqlo offers a comfortable, reusable face mask that is available in four sizes, including a small size for kids. This inner layer wicks away moisture, and there is a built-in washable filter and an exterior layer that blocks 90 percent of UV rays. Available in three colors online and in stores.
Buy at Uniqlo.
Adjustable earloops, a three-layer design, and a nose bridge wire combine to deliver a nice fit. The pleated design reminds us of the homemade masks we started this with, but with a nicer fit. It helps that these are also very soft. The five-pack includes multiple colors.
Buy at Athleta.
Friends love the adult and kid sizes from Vistaprint, and there are plenty of great mask designs to add a bit of fun to wearing masks. These include a metal part to contour to your nose and hold up well to washing. There is a replaceable filter rated for 12 hours of use.
Buy at Vistaprint.
The Banana Republic face masks are soft, include an adjustable ear strap and a contoured look to the front. The three-pack includes three colors or prints, and there are a lot of options that you can choose from. These are very handy for people with glasses.
Buy at Banana Republic.
Levi's Reusable Bandana Print face masks are available in three packs and feature multiple color options. You can buy this in small or large sizes, with the large size fitting most adults. These are reversible for a different style. You can machine wash these masks.
Buy at Amazon.
Newsweek, in partnership with NewsGuard, is dedicated to providing accurate and verifiable vaccine and health information. With NewsGuard's HealthGuard browser extension, users can verify if a website is a trustworthy source of health information. Visit the Newsweek VaxFacts website to learn more and to download the HealthGuard browser extension.
Newsweek may earn a commission from links on this page, but we only recommend products we back. We participate in various affiliate marketing programs, which means we may get paid commissions on editorially chosen products purchased through our links to retailer sites.