11 Family Board Games to Play This Thanksgiving
Thanksgiving gatherings usually entail extended visits with family. Why not pass the time with a friendly game or two?
Here we round up some great board games to keep your household entertained for hours over the Thanksgiving weekend.
1. Monopoly
The classic property trading game allows players to buy, sell and scheme their way to real estate riches. This version includes the Rubber Ducky, Tyrannosaurus Rex and Penguin among its family of tokens. The game is suitable for those aged eight and older.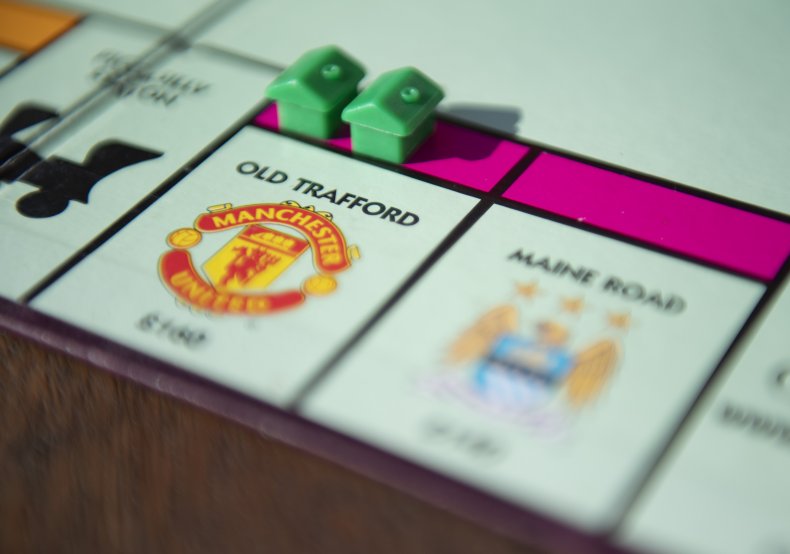 2. Scrabble
Get the dictionary out and challenge your family to the ultimate battle of words. Scrabble is recommended for players aged eight and older.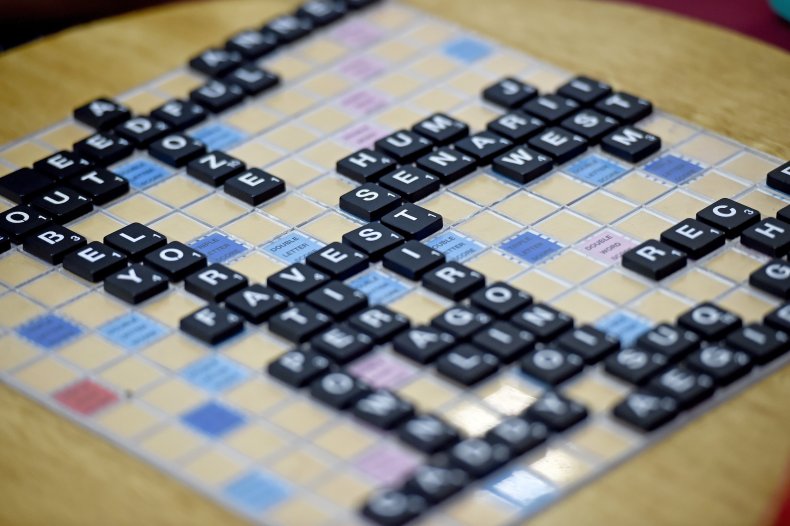 3. Wheel of Fortune
Bring the TV game show to your living room with this board game, where you win by solving word puzzles. This edition offers 100 puzzles written by the team at Wheel of Fortune. The game is recommended for players aged eight and over.
Buy Wheel of Fortune on Amazon here
4. Guess Who?
In this two-person game, a player chooses a mystery character and their opponent attempts to discover their identity by asking a series of "yes/no" questions.
If the whole family wants a go, set up a knockout tournament where the winners of each round battle each other to become the ultimate Guess Who? champion. The game can be played by those aged six and older.
5. Twister
This game is not for inflexible types. Players have to get into—and hold—a series of challenging poses on the color-coded mat. There is no player number limit, but more than four "will be a tight fit," according to Walmart. The game is suggested for those aged six and older.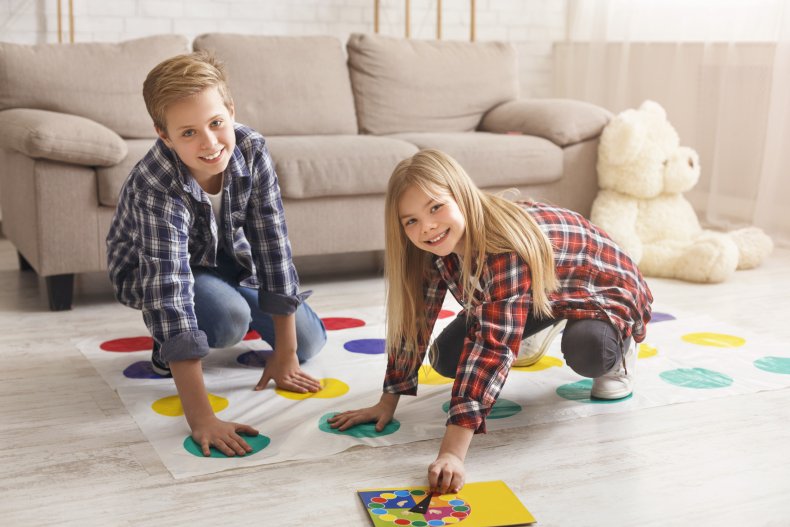 6. Candy Land
This nostalgic game lets players move their pawns along a "rainbow path" towards a castle to help a kidnapped king.
This version features gingerbread men as movers, colored cards and different destinations such as Cookie Commons and the chunky Chocolate Mountain. With no reading required to play, the game is suitable for those aged three and up.
7. The Game of Life
In this family board game, players move through the "twists and turns of life" racking up experiences, from family and career milestones to dream vacations. The player left with the most money by their retirement wins the game. Suitable for those aged eight and over.
Buy The Game of Life on Amazon here
8. Pandemic
This timely problem-solver is "a truly cooperative game where you win or lose together," according to Amazon.
As the name implies, players will have to work together to eradicate four diseases before it's too late and "keep the world safe from outbreaks and epidemics" by finding a cure for these diseases. The game is recommended for those aged eight and older.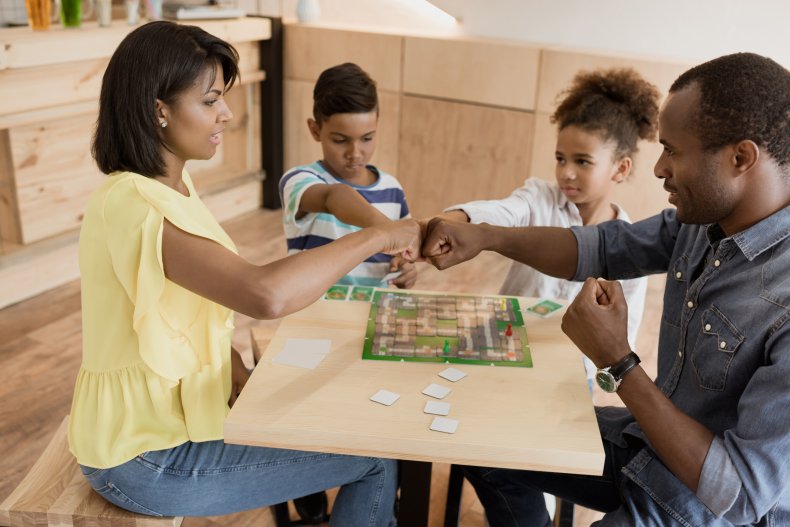 9. Sorry!
In this simple game, players must attempt to move all their pawns across the board from a start point to a home location, sliding and colliding with opponents' pawns along the way. If your pawn gets bumped, "Sorry! It's all the way back to Start!" for you. The game is recommended for those aged six and older.
10. Trouble
Similar to Sorry!, Trouble pits players against each other in a race to get their game pieces around the board. The object is to get all four of your pieces around without getting bumped and sent back to the beginning. Suitable for ages five and up.
11. Clue
In the classic mystery board game, players must solve the murder of Mr. Boddy in his own home. Players get closer to the truth by moving from room to room of the mansion and asking several questions. The game is suggested for those aged eight and older.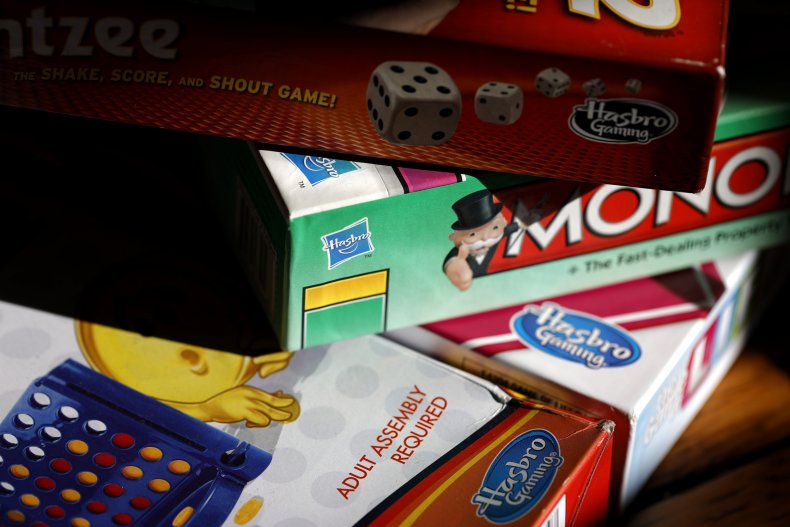 The graphic below, produced by Statista, illustrates the impact of inflation on Thanksgiving dinners.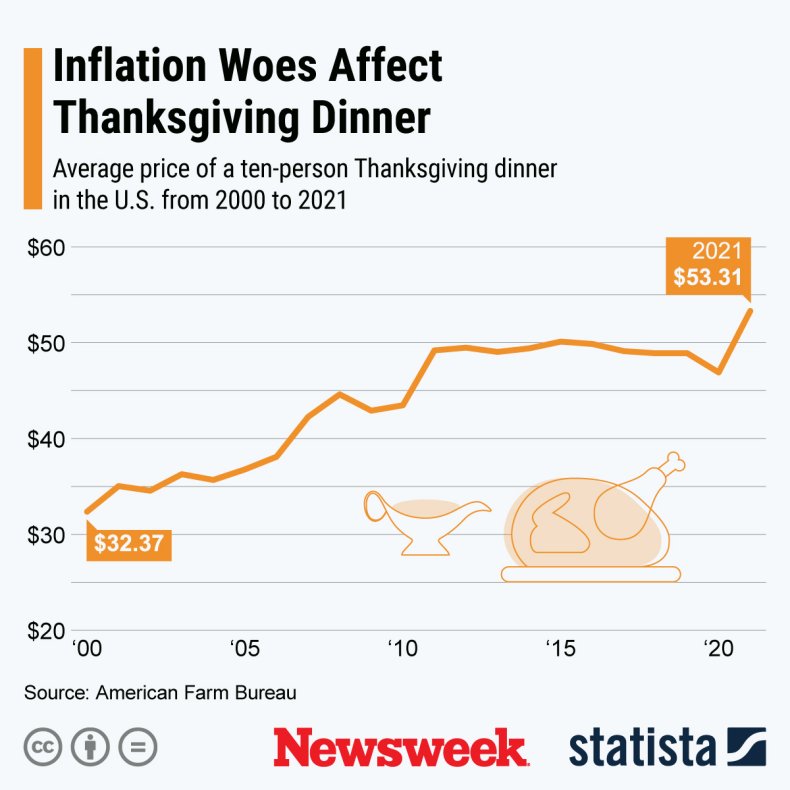 The graphic below, produced by Statista, illustrates the change in the number of Americans traveling for Thanksgiving in 2020 and 2021, compared with 2019.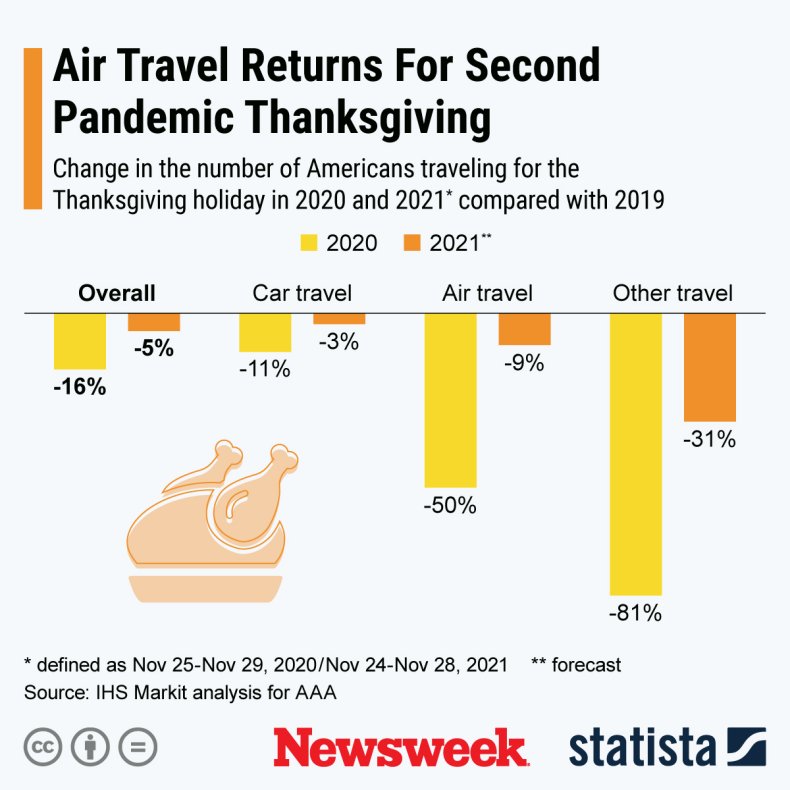 Newsweek may earn a commission from links on this page, but we only recommend products we back. We participate in various affiliate marketing programs, which means we may get paid commissions on editorially chosen products purchased through our links to retailer sites.