The 25 Best Fantasy Movies on Netflix, According to Critics
Netflix may be missing most of the major fantasy franchises, with The Lord of the Rings on HBO Max and Harry Potter on Peacock, but the streamer still has plenty of great choices that offer fantastical worlds, strange beasts and plenty of otherworldly abilities. From family favorites to dark fantasies, here are the 30 best movies listed as fantasy on Netflix, ordered by their Rotten Tomatoes score.
The 25 best fantasy movies on Netflix, according to critics
25. The Indian in the Cupboard (RT score 73%)
Though its depiction of Native Americans is of the sort that would get it a content warning on Disney+, many still have nostalgic fondness for this '90s tale of a boy whose toys come to life if he puts them in a special cupboard.
24. We Can Be Heroes (73%)
A 2020 sequel to the 2005 movie The Adventures of Sharkboy and Lavagirl in 3-D, this young superheroes movie has been a hit for Netflix that has just had a sequel ordered.
23. Monster House (75%)
Amazingly, this story of a sentient haunted house was co-written by Rick and Morty creator Dan Harmon, though the movie is a much more family-friendly experience.
22. Zathura: A Space Adventure (76%)
Before Jumanji sequels became Jack Black and The Rock in the jungle, there was Zathura, the follow-up to Jumanji that saw its players flung into a series of fantastical sci-fi adventures.
21. Stardust (76%)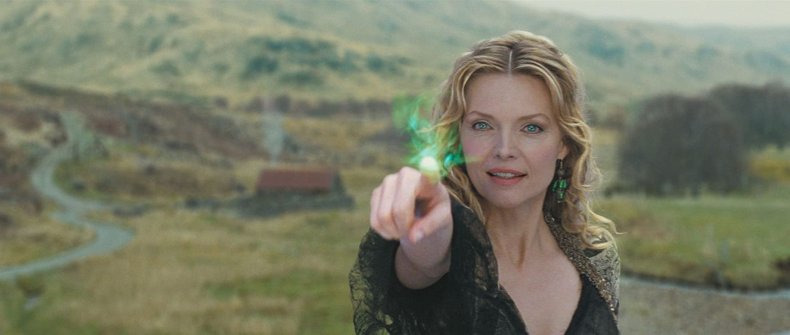 Neil Gaiman adaptations have famously been hit and miss, but per the critics, this tale of an English man who heads to a magical realm to retrieve a fallen star is one of the good ones.
20. Errementari: The Blacksmith and the Devil (78%)
On the niche end of the Netflix catalog, meanwhile, is Errementari, a Basque-language story based on a folktale about a blacksmith torturing a devil in the 19th century.
19. Lu Over the Wall (78%)
Though Netflix in the U.S. is without the Studio Ghibli movies that international versions of the streamer have, it does have this well-regarded anime about a Japanese folklore fish.
18. Psychokinesis (80%)
The second live-action movie from Train to Busan director Yeon Sang-ho, who brings his unique take to the superhero genre.
17. The Old Guard (80%)
One of the first in a series of big-budget action films, The Old Guard sees Charlize Theron lead a band of immortal fighters.
16. The Spiderwick Chronicles (81%)
Before he was The Good Doctor, Freddie Highmore was a child star in this delightful tale of goblins, ogres and trolls.
15. Over the Moon (81%)
A hit for Netflix when it was released last year, Over the Moon does for Chinese folktales what Disney has been doing with fairytales for decades.
14. Scott Pilgrim vs. the World (82%)
A flop at the time of release, Edgar Wright's video-game-infatuated movie of a man fighting his girlfriend's exes has become one of the biggest cult movies of the new millennium.
13. Puss in Boots (86%)
While the Shrek sequels got steadily direr, Puss in Boots gave the franchise a brief shot in the arm.
12. A Monster Calls (86%)
In which Liam Neeson took a short break from getting his daughter back from European gangsters to play a giant anthropomorphized yew tree.
11. Jingle Jangle: A Christmas Journey (89%)
As well as including the oddest character name in any movie in the form of Jeronicus Jangle (Forest Whitaker), Jingle Jangle is an enjoyable all-singing all-dancing Christmas movie without an ounce of cynicism.
10. Mary and the Witch's Flower (89%)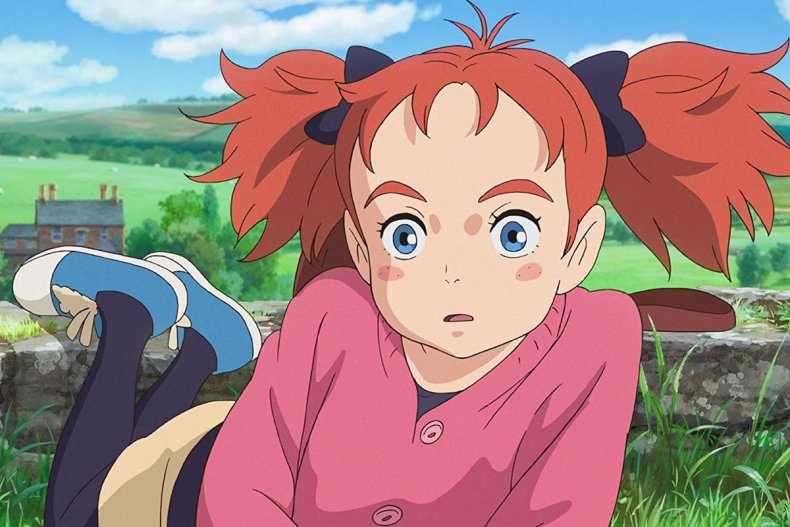 Made by former Studio Ghibli creatives, Mary and the Witch's Flower manages to capture much of that studio's magic.
9. Mirai (90%)
Talking about Ghibli, Mirai was the first anime not from the studio to be Oscar-nominated, and the Academy voters were not the only ones to be charmed by this family drama
8. Kung Fu Hustle (90%)
A highlight of Hong Kong cinema, Kung Fu Hustle is a film where everything can (and does happen), with fantasy just one of the many genres the madcap kung-fu movie cycles through.
7. Happy as Lazzaro (91%)
A feature on nearly every critic's end-of-year lists a few years ago, this story of a magical boy who works on a farm has lost none of its charms.
6. How to Train Your Dragon 2 (92%)
Though DreamWorks is often seen as 'Pixar-lite', the How to Train Your Dragon movies proved that they too could have true heart.
5. A Whisker Away (93%)
Another popular Netflix anime, A Whisker Away tells the story of a girl who finds a mask that, as the title might suggest, can turn her into a cat.
4. The Little Prince (93%)
The beloved 'children's story for adults' gets the visually striking movie treatment.
3. Pan's Labyrinth (95%)
Often considered one of the masterpieces of the 21st century, Guillermo del Toro brings together his unique visual style with historical significance to make a one-of-a-kind movie.
2. I Lost My Body (96%)
An oddball charmer, I lost my body may be the only movie (save The Addams Family) to have a disembodied hand as one of its protagonists.
1. Monty Python and the Holy Grail (97%)
While Life of Brian may be the better movie, Holy Grail sees the Pythons at their most quotable and fantastical.