The Best, Heartbroken 'Bachelor' Memes About Matt James' Hardest Goodbye
And then there was one. Matt James just said goodbye to a frontrunner on The Bachelor finale and to say Bachelor Nation is upset would be an understatement.
On the first date of the episode, Michelle Young met James' family. James' mother immediately took a liking to the 27-year-old teacher, who admitted she's in love with James and thought he may be "the one." Young's honesty about her feelings seemed to truly win over James' mother and brother, but in the end, James' emotions didn't align.
James admitted he "took a step back" after his mom reminded him that romantic feelings don't always last forever. After a one-on-one date with Young, James decided his future would be better suited with another woman: Rachael Kirkconnell.
On their final date, Young gifted James two basketball jerseys with his last name—one that read Mrs. James. That appeared to be the final straw for James, who then broke the bad news. He expressed he had doubts about a future with Young.
"I've been pushing through that feeling today and trying to get there because of how I feel about you," he said. "The easy thing for me to do would be to tell you what you want to hear."
Bachelor viewers across Twitter expressed shock, disappointment and dread for the rest of the episode after Young's dismissal. Naturally, this was met with a list of memes, some full of anger and confusion, others with a bit of humor. Many grieved the heartbreak of Young, while others rolled their eyes about Kirkconnell being the last woman standing.
With Young gone, Kirkconnell seems certain to get the final rose on The Bachelor. Kirkconnell has become a unique series villain after photos of her at a "Plantation-themed" sorority party—as well as in some other, culturally inappropriate costumes—surfaced. This shocked many viewers, not only because of the offensive costume and party themes, but because James is the first Black Bachelor.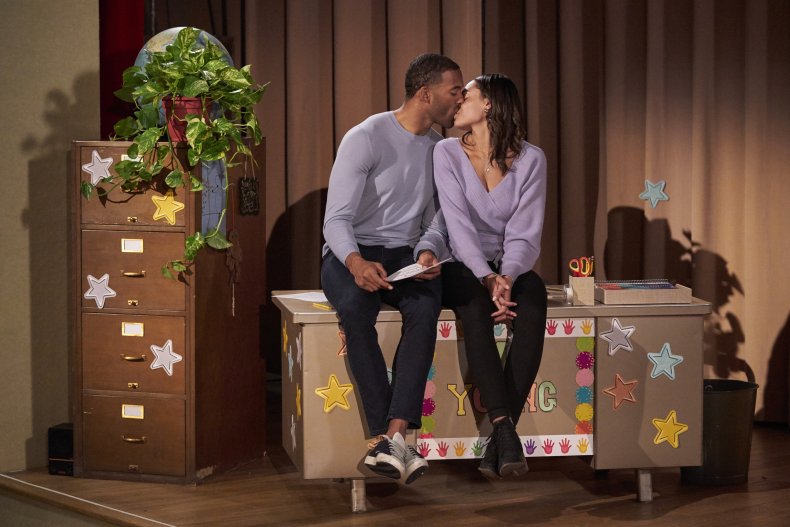 For a season that was introduced as the most-diverse season yet, Season 25 of The Bachelor has faced a mess of controversies, mainly surrounding race. Even host Chris Harrison stepped down from the season finale—as well as the upcoming Bachelorette season—after he played-down Kirkconnell's past wrongdoings in February.
The backlash around Kirkconnell has been so substantial, it's not surprising that viewers reacted with disappointment when she ended up being the last woman standing.
Kirkconnell has apologized for the discretion and is currently using her own social media platforms to promote pieces Black Lives Matter advocacy. She's also expected to address the controversy and apologize further on the "After the Final Rose" special, which will air immediately after the Bachelor finale.
Young will also appear on the special and talk about her future plans to find love. For spoilers on how the "After the Final Rose" segment will go, click here.
Bachelor franchise exhaustion was also apparent on Monday night, when some viewers expressed boredom and longing for the end.