The Best iPhone 12 Accessories You Can Buy Today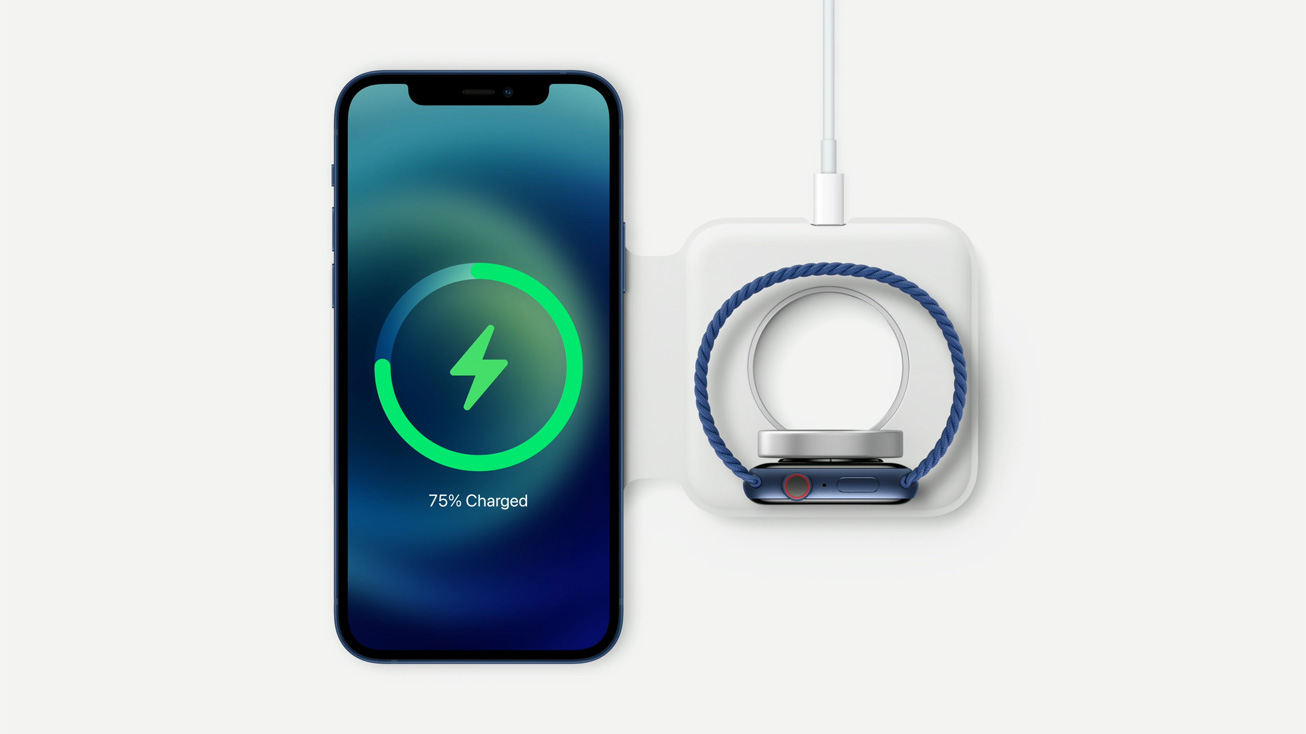 The best iPhone 12 accessories protect your new iPhone, add new features and keep your iPhone 12 or iPhone 12 Pro charged up.
You'll want a new iPhone 12 case for sure, but there are also new MagSafe accessories, fast chargers, excellent headphones and so much more.
No matter which new iPhone you buy, iPhone 12, iPhone 12 Pro, iPhone 12 Pro Max or the iPhone 12 Mini—these accessories will work for your iPhone.
We've tested new iPhone 12 accessories and based on our time with these great additions and our experience with the companies, we are confident that these are the best that you can buy today.
Essential iPhone 12 Accessories
There are a few essential iPhone 12 accessories that we think everyone should own. We highlight them in the broader list but want to call them out as the must-haves that you should buy to get the most out of your new iPhone. They are:
Arguably a set of AirPods or wireless headphones is another must-have, but then we are getting into convenience instead of essentials.
The three charging options are especially important since Apple does not include a charger in the box with the new iPhone and the new 5G connectivity can drain the battery faster.
Best iPhone 12 Accessories
The best iPhone 12 accessories aren't only sold at Apple or brought out to you when you pick up a phone at a local retailer. After years of testing accessories, and going hands-on with new models, here are the ones we like the best for the 2020 iPhones. Keep in mind that you don't need to go all-in-on MagSafe accessories right now. There are many great options, but we will see more third-party ones soon.
Aukey Fast Charger—$14.99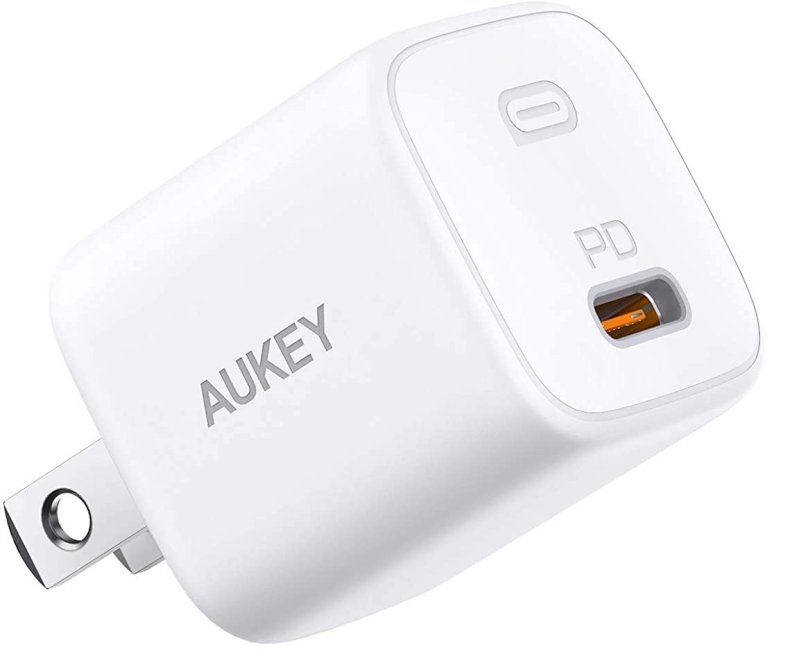 The Aukey Omnia Mini 20W USB C charger for the iPhone is under $15, and it provides enough power to fast charge the iPhone with the cable that ships with the iPhone. Plus, it delivers enough power to use with the MagSafe charger, if you buy one.
We love this charger's small size, which makes it perfect for travel or to keep in a backpack. We've carried an earlier version of the Aukey USB C fast charger for a long time, and it's still working as good as on day one.
Buy at Amazon.
InvisibleShield Screen Protector—$39.99 and Up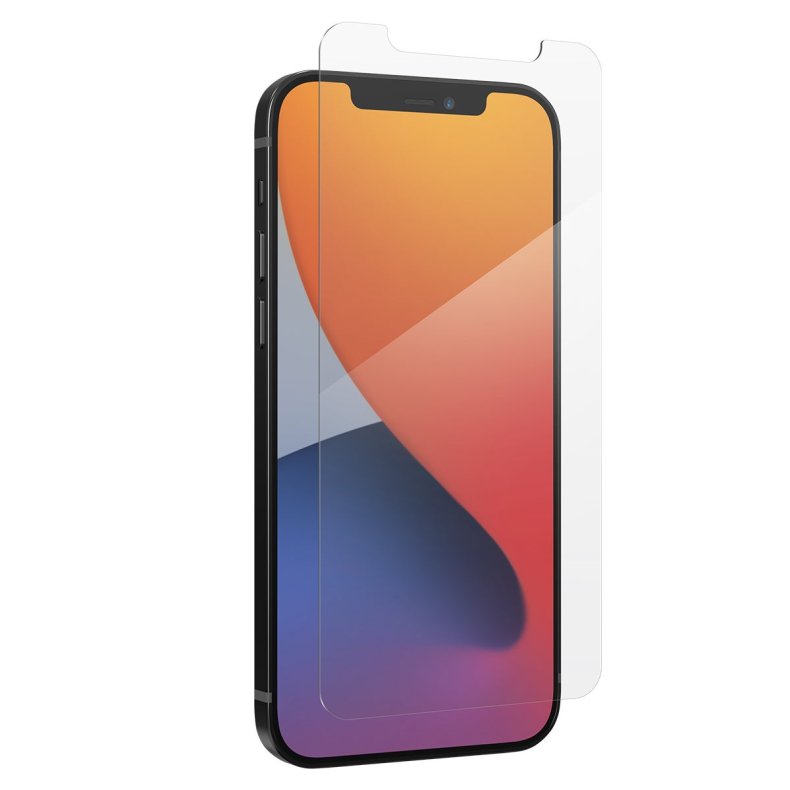 The InvisibleShield screen protectors are a little pricey, but they do a great job of protecting your new iPhone 12 screen, which despite the new coating, still scratches. We like the Glass Elite VisionGuard+, which combines a glass screen protector with a Blue Light Filter and an anti-microbial treatment that keeps your phone screen clean.
These screen protectors are very easy to install and come with a lifetime replacement warranty for as long as you own your phone. If you break the screen protector, just pay shipping, and InvisibleShield sends a new protector over.
Buy at Zagg, Amazon, Verizon and Best Buy.
Nomad Base Station Stand—$99.95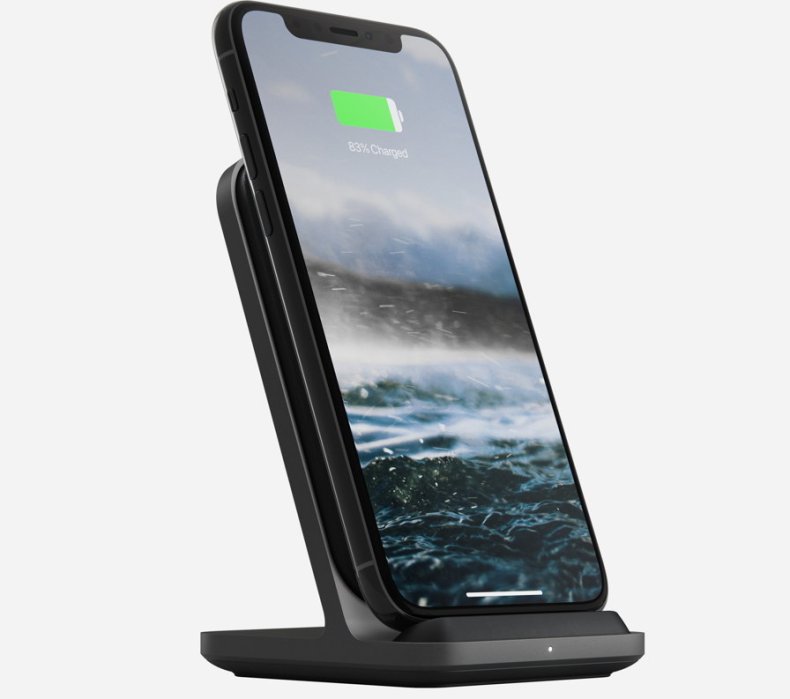 The Nomad Base Station Stand is a beautiful desk wireless charger that is perfect for the iPhone 12 models. The charger looks amazing, is very sturdy with a weighted base. We love that it keeps the iPhone at the perfect angle for video calls and wirelessly charges when the phone is in landscape mode for watching YouTube or streaming a video.
Thanks to the wireless charging positions, the stand also charges AirPods and AirPods Pro headphones, as well as any other Qi charging, enabled device. There is a small charging indicator light on the front so that you know your device is charging.
Buy at Nomad.
Mophie Battery Packs—$59.95 and Up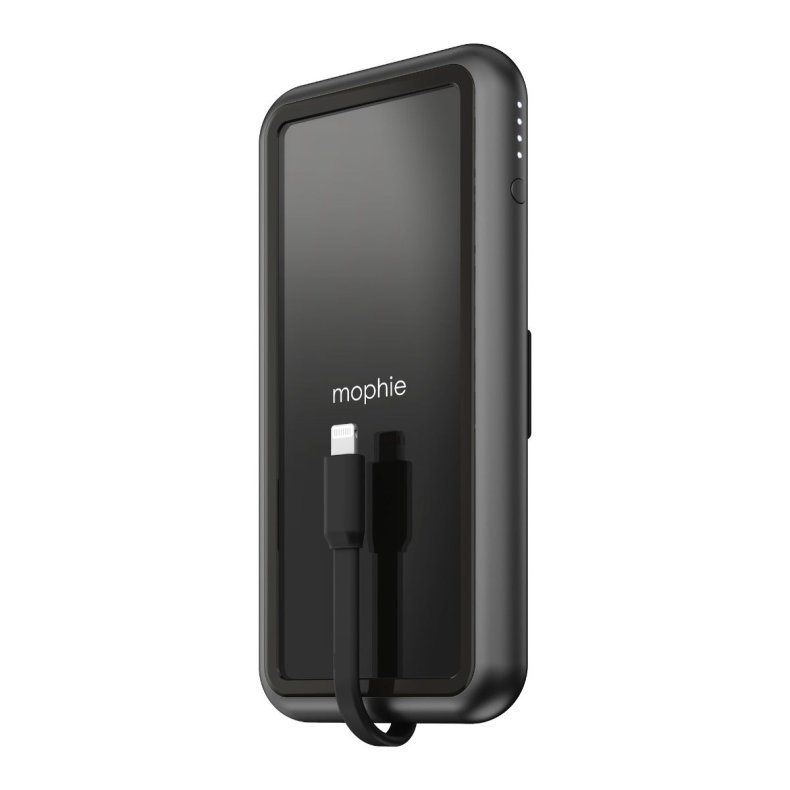 Two Mophie battery packs stand out as great options for your new iPhone. The first is our current go-to battery pack, the Mophie powerstation plus XL. This is an 8,000mAh battery pack that includes an integrated lightning cable, wireless charging and a USB port to charge another device. The battery back charges with a lightning cable, so you don't need to carry a different type of cable with you.
We also like the looks of the new Mophie juice pack connect. This is a removable 5,000mAh battery that wirelessly charges your phone and can snap on with the included anchor for charging on the go without a wire hanging out of a pocket. When you aren't charging, you can use the included ring to mount to the anchor and then use it as a grip or stand.
Buy the powerstation plus XL at Mophie and the juice pack connect at Mophie.
MagSafe Charger—$39.99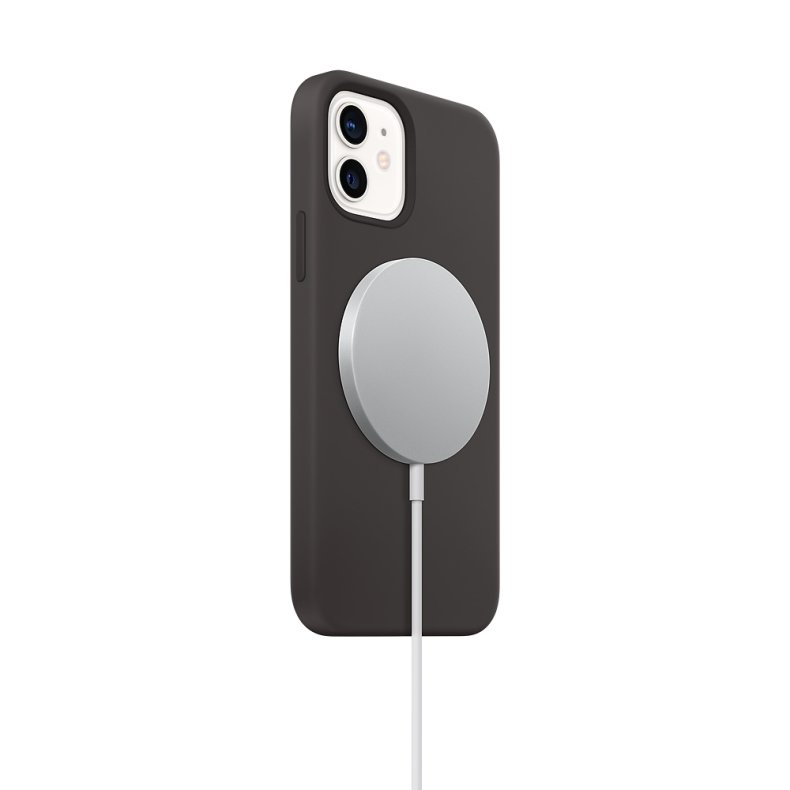 The new iPhones all support MagSafe charging, which is a magnetic charger that snaps to the back of the iPhone and charges it twice as fast as a standard Qi wireless charger. The cable itself is $39.99, but to get the full power, you need to plug into a 20W charger, like the one at the start of this roundup.
You can use this without a case, with many standard cases or with specific MagSafe cases, if you want to go that route.
Buy at Apple, Amazon and Best Buy.
Moment Lenses and Magsafe Accessories—$19.99 and Up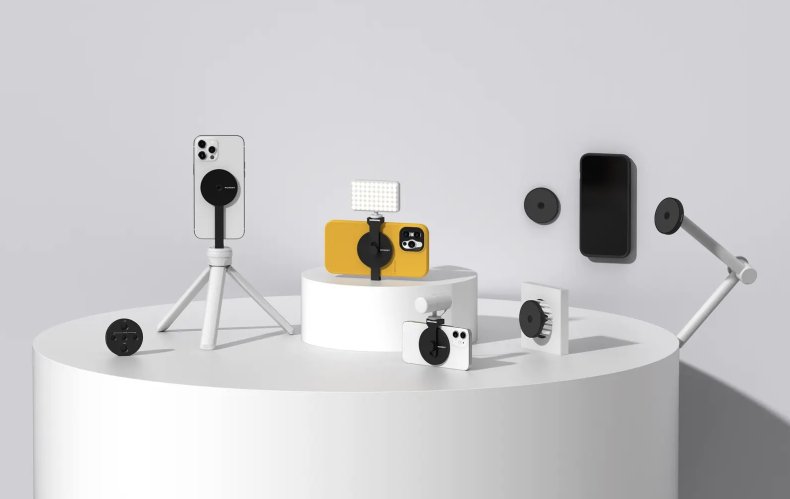 Moment lenses are amazing upgrades for your iPhone photography. Using a Moment case, you can add a wide-angle, telephoto, macro or anamorphic lens to the iPhone. There are also options to add filters to your iPhone to control lighting and other effects. This is our favorite way to upgrade our iPhone photos.
Moment's new MagSafe accessories include many photo- and video-related options as well as a handy wall mount. There are also a wide range of mounts for connecting to tripods, attaching accessories and more.
Buy at Moment.
AirPods or AirPods Pro—$99 and Up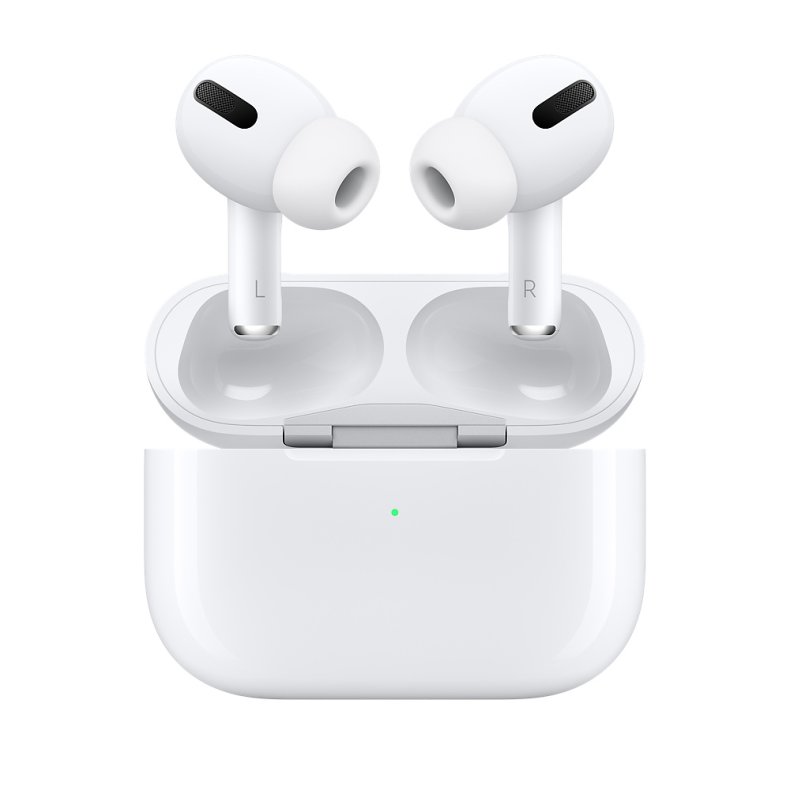 The iPhone no longer includes headphones, and without a headphone jack, if you want wired earbuds, prepare to spend more money than you should just to plug headphones into your iPhone.
We recommend going straight to AirPods or AirPods Pro headphones. We love the AirPods Pro headphones due to noise cancellation that reduces background noise and the spatial audio, which delivers a surround sound experience when watching movies on your iPhone or iPad. AirPods Pro are on sale as low as $219.
AirPods are also a great option if you don't need the fancier features found on the AirPods Pro. These headphones still automatically connect when you take them out of the case, easily switch between your Apple devices and charge in the case when you aren't using them. AirPods are on sale as low as $99.
Buy at Amazon, Best Buy, Walmart and Apple.
Anker PowerDrive III Duo USB C Car Charger—$25.99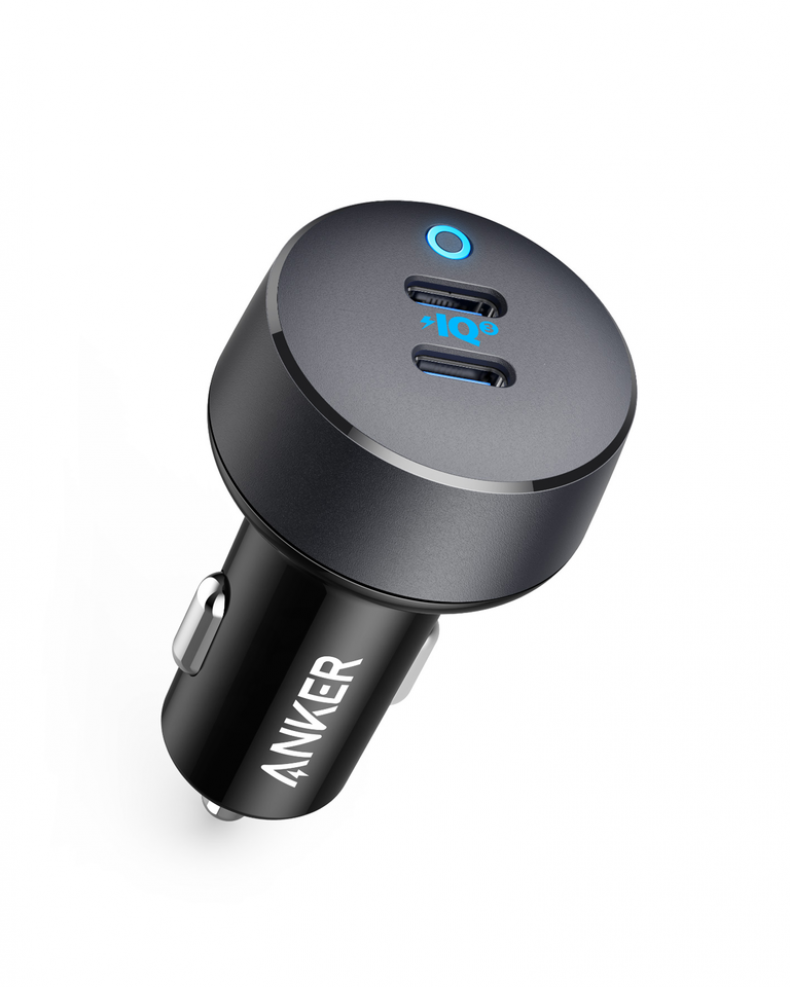 The Anker USB C Car Charger lets you fast charge the iPhone 12 models in your car and fast charge two iPhones simultaneously. This is an essential upgrade for your car charger, if only for the fast charging.
Even when we can plug into a car with a normal USB to Lightning cable, we like to have a fast charger like this to charge the iPhone battery up to 50 percent in just 30 minutes. This is incredibly handy if you are heading somewhere after work.
Buy at Amazon.
Newsweek may earn a commission from links on this page, but we only recommend products we back. We participate in various affiliate marketing programs, which means we may get paid commissions on editorially chosen products purchased through our links to retailer sites.