8 Bond Girls That Changed 007's Playboy Image
James Bond is known not only as an international spy, but also as a womanizer capable of charming any woman he meets. He has won the affections of many so-called "Bond girls" over the years, from Honor Blackman's Pussy Galore to Halle Berry's Jinx Johnson — but few have had a lasting impact on him.
The christening of these actors as "Bond girls" has meant they have become somewhat of a commodity for the spy, assisting him where required, while providing a gorgeous trophy for his arm (this is especially true in the early films).
Indeed, many have taken issue with the problematic phrase and the franchise's often antiquated representation of women on-screen.
Finola Kerrigan, Professor of Marketing and Director of the Fashion Business Research Centre at London College of Fashion, who previously worked on a research project charting the evolution of these women, told Newsweek: "The problematic element of 'Bond girls' as a term is that it can diminish the individuals playing these roles."
Kerrigan explained in her project, alongside other academics, how the creation of fantasy is what has so often contributed to keeping Bond girls from flourishing into fully-fledged characters in their own right.
She added: "In our research, we found that many of those involved in making the films or playing the roles talked about this being fantasy more than reality, but we do need to question why sexualised women and dominance of women is still seen as an acceptable fantasy."
Monica Bellucci, who played the oldest Bond girl to date in the 2015 movie Spectre, alluded to this when she insisted on being referred to as a "Bond woman," due to her maturity.
At the time, she told The Guardian: "I can't say I'm a Bond girl because I'm too mature to be a Bond girl. I say Bond lady; Bond woman. But I'm proud to be a Bond lady, because actually, Bond is the most amazing man. You know why? Because he doesn't exist."
The creation of fantasy is central to the Bond franchise, with Dr. No director Terence Young telling Zena Marshall when she played Miss Taro to be "the sort of woman that men dream about, but don't exist."
Attempts have been made to turn this fantasy on its head in later movies, with Daniel Craig's famous water scene in Casino Royale (2006) averting the gaze from the women.
As part of the franchise's evolution, more and more women have taken charge and attempted to shift the narrative into something more modern.
Here, we break down some of the women who turned Bond into something more than just a playboy spy.
Tracy Draco (Diana Rigg) in On Her Majesty's Secret Service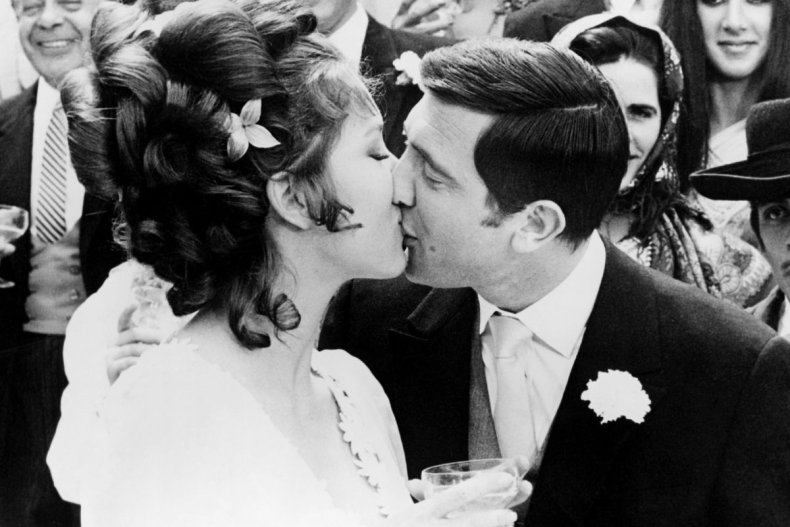 Granted, Tracy was no martial arts expert and Bond swooped in to rescue her on numerous occasions. Her father also famously tried to pay 007 to marry her (which does not exactly fly the flag for feminism). But she did have a positive influence on the British spy.
When they married, it was on their own terms. Their love was real enough that her death devastated him to the point where, for the first time in the franchise, he exhibited some actual feelings with no one-liner in sight.
And as Rigg (who would go on to play the iconic Olenna Tyrell in Game of Thrones) was a bigger star than newbie Bond George Lazenby, she took home more cash than him.
Anya Amasova (Barbara Bach) in The Spy Who Loved Me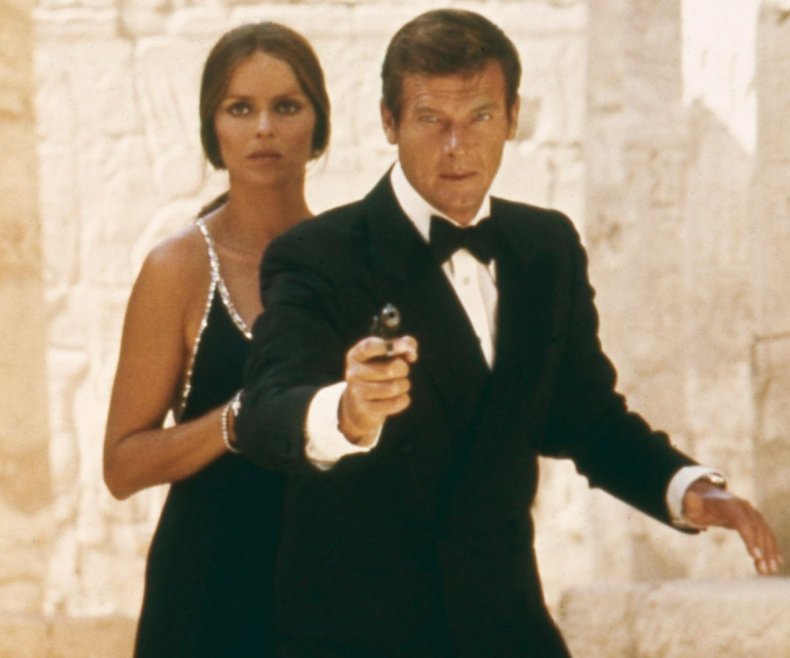 In Kerrigan's view, the beginning of a better Bond girl came with Barbara Bach in The Spy Who Loved Me, as not only was she highly commendable herself, she paved the way for those who came after.
The main difference with Anya, compared to previous Bond girls, was that she was on Bond's level, fighting for the KGB against him until they reluctantly teamed up.
Even though they ultimately ended up becoming more than mere colleagues, Amasova later vowed to murder Bond after he inadvertently killed her lover, showing how layered her character was compared to her earlier counterparts.
Kerrigan added of Amasova: "Our analysis showed that in The Spy Who Loved Me in 1977, there was a shift in the 'Bond girl' role from one of simple set dressing to Barbara Bach playing the female lead as a skilled professional who was competent and independent."
May Day (Grace Jones) in A View To A Kill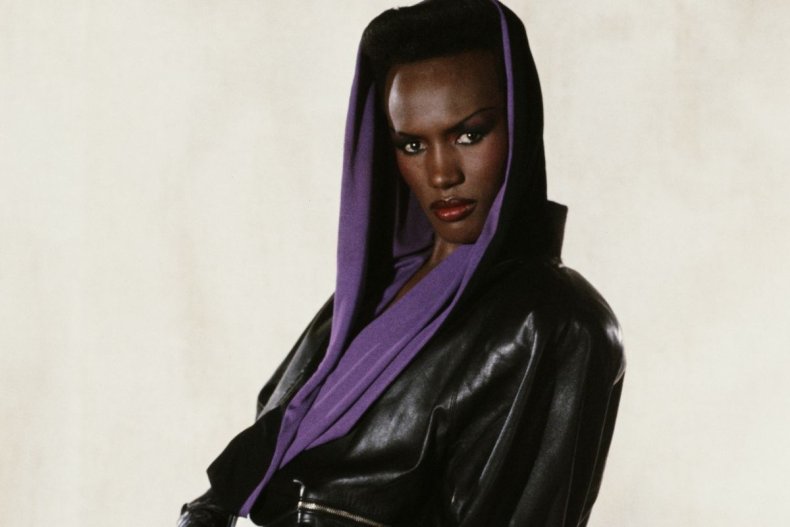 The 1980s heralded a new era for Bond, as the franchise moved on from Sean Connery's rugged 007 image to Roger Moore's slapstick take on the role. Sadly, during this overhaul, the Bond girls did not get quite the same character development...except for one: May Day.
May Day was not an assistant to Bond at all, but, rather, a super-strong bodyguard to arch-villain Zorin (Christopher Walken). She both joined forces with Bond and also deceived him. And not only did May Day change her allegiances however she liked, she even seduced Bond, getting what she wanted on her own terms.
Sure, she was yet another fatality at the end of the film, but she shocked the secret agent into realising there are strong women out there who know exactly what they want and how to get it.
Kerrigan adds: "Grace Jones' portrayal of May Day shifted the power dynamic, not just physically, due to her strengths but in positioning her as rescuing Bond. However, she was serving Zorin in that film so we might be cautious about over-emphasizing this."
She also explains how the movie poster for the film differed from others: "If you compare the poster promoting Dr. No, with GoldenEye, we can see some of this shift in the portrayal of Bond girls over time.
"In the former, they are seen to be mainly semi-clothed props surrounding Bond, but in the latter, the two Bond girls are portrayed with strong facial expressions and only their heads visible."
Natalya Simonova (Izabella Scorupco) in GoldenEye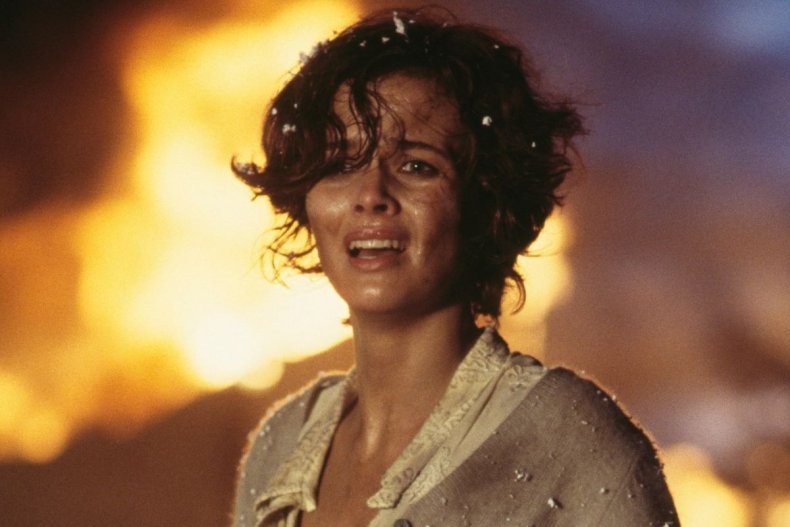 One of the latter women is Izabella Scorupco, whose Bond girl capitalized on the opportunities for change, which came with a new Bond actor.
Pierce Brosnan's first outing as 007 did an admirable job in trying to bring smart, interesting women to the fore.
There was Xenia Onatopp (played by Famke Janssen), who liked nothing more than seducing men and suffocating them with her thighs. She was a true femme fatale, who perhaps took the stereotype a little far and wound up dying painfully in a tree.
Then there was Natalya, a computer programmer who took down an enemy satellite dish just with a few buttons, and overcame the deaths of many of her close friends.
She was brains and beauty, though she did ultimately fall for Bond's charms and, in many ways, relied on him for her survival. However, she brought something extra to the table, which felt like a fresh angle for Bond girls.
Wai Lin (Michelle Yeoh) in Tomorrow Never Dies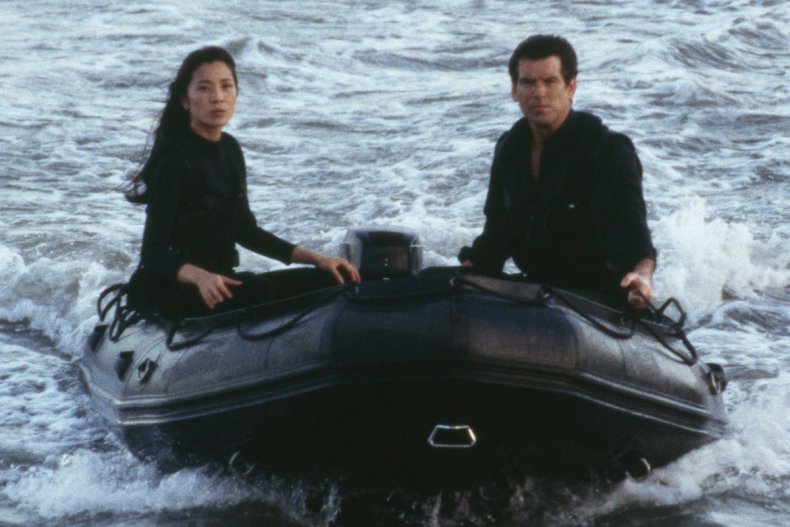 Wai Lin moved the bar even higher in Tomorrow Never Dies, as not only did she have her own skills but she turned down Bond's advances on several occasions.
The commander was a skilled martial artist and fighter, and was very much Bond's equal, fighting alongside him until, of course, they eventually turned to their carnal desires.
However, this moment seemed to be as much on her terms as his, almost like a celebration of completing their mission successfully.
With her combat skills and incredible abilities with everything from shooting to diving, she certainly stood tall as a woman who could go toe-to-toe with Bond. Bravo, Wai Lin.
Vesper Lynd (Eva Green) in Casino Royale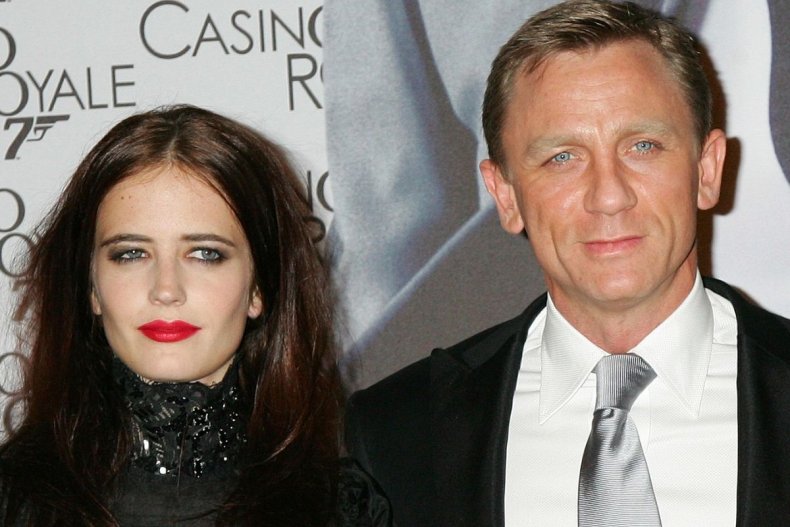 Vesper Lynd is another fully-developed Bond girl, who, in some ways, brought together many of the positive attributes of her predecessors. She was a fighter and double-crosser, who Bond fell madly in love with while they both recovered from Le Chiffre's (Mads Mikkelsen) hideous torture. In his brokenness he clung to her and was even willing to give up his job to be with her.
While she loved him in return, she went on to stab him in the back, revealing her true identity. Despite her allegiances, she ultimately sacrificed herself for Bond, leaving him grief-stricken in the wake of her death.
Of course, this gave way for the brutal, cold Bond to emerge, who slept with women and cared little about the world after this moment. That said, Vesper's lasting influence continued to impact his every move in subsequent films. If that's not a sign of a bad-ass Bond girl, we don't know what is!
M (Dame Judi Dench) in every Bond movie she's ever done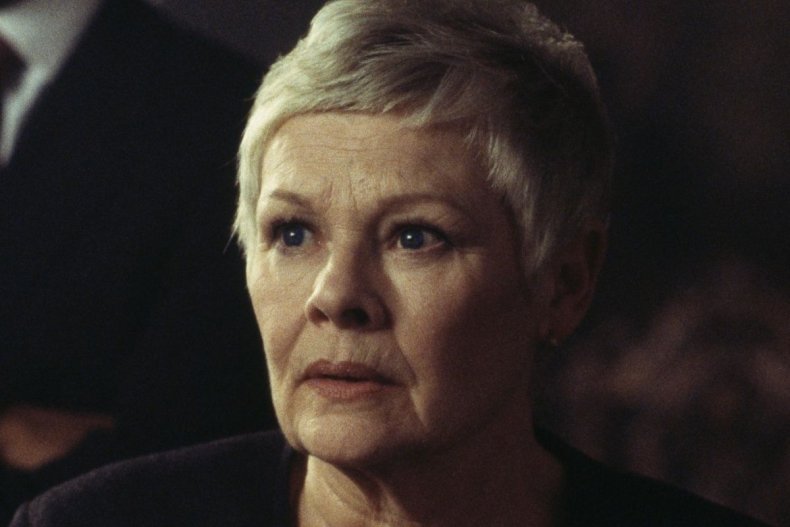 Since taking on the role of M in GoldenEye back in 1995, Dame Judi Dench has shone bright as one of Bond's fiercest female characters.
From the offset, she let Pierce Brosnan's Bond know how little time she had for his games with her famous speech: "I think you're a sexist, misogynist dinosaur. A relic of the Cold War, whose boyish charms, though wasted on me, obviously appealed to that young woman I sent out to evaluate you...
"If you think for one moment I don't have the balls to send a man out to die, your instincts are dead wrong. I have no compunction about sending you to your death, but I won't do it on a whim, even with your cavalier attitude towards life."
As time went on, her strength only grew until, in Skyfall, her past demons came back to bite her. Raoul Silva (Javier Bardem) targeted MI6 because of a long-standing grudge he had against M for historic crimes. Despite putting on an honorable display in her fight against the Bond villain and his cronies, she later died in a heartfelt scene. 007, clearly affected by his loss, continued to mourn M long after her death, demonstrating what a monumental figure she was in his life.
Madeleine Swann (Lea Seydoux) - Spectre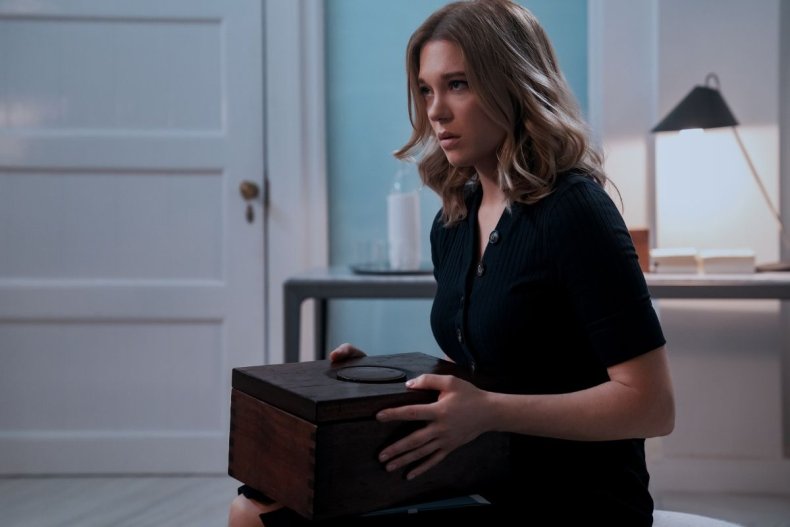 The final Bond girl — who, as of yet, has not died — is Madeleine Swann (played by Léa Seydoux).
Combining both beauty and brains, Madeleine is a psychiatrist with a backstory of her own, being the daughter of a senior figure within S.P.E.C.T.R.E.'s Quantum, Mr. White (Jesper Christensen).
The trailers have suggested this will come back to haunt her in No Time to Die, but this connection to a rogue organization also means she comes with some combat skills (though not as many as some of her predecessors).
Beyond her physical attributes and skills, Madeleine reappears in Bond 25, suggesting that, unlike many of those who came before her, she has successfully managed to engage in a healthy, sustainable relationship with Bond that goes beyond her sexuality. Growth, indeed.
Dr. Ian Kinane, editor of International Journal of James Bond Studies, said there is further hope for the franchise in the character of Nomi, a fellow spy who will be introduced in No Time to Die.
He said: "Moving forward, we need to see female characters in the Bond films that are more fully rounded and are given much more material to work with. This is why I think Lashana Lynch's character, Nomi, will be so interesting: she's a Double-0 agent in her own right; she is not Bond's sex object.
"She has her own agenda which so happens to align with Bond's... When it comes to nomenclature, the term "Bond girl" is reductive, not to mention infantilising. Nomi is not a "Bond girl" in the traditional sense, in that she refuses to be infantilised by Bond. If anything, she put him both down and firmly in his place."
No Time to Die is out in U.S. movie theaters on October 8.