Best TV and Audio Tech Gift Ideas 2020: TVs, Headphones, Soundbars and More
If you are looking for the perfect gift to give to the entertainment lover in your life, this is the list that you need. From a great 4K TV that's ready for the latest consoles or a 4K projector to make movie night at home rival the local theater to soundbars and smart speakers, we have you covered. We also have some of our favorite headphones and gadgets that make watching TV or using a home entertainment setup easier.
While some of these products are expensive, we love the value they deliver, and with the prospect of spending more time enjoying movies, music and entertainment at home in 2021, they are worth it. These are the best TV and audio gifts you can give in 2020.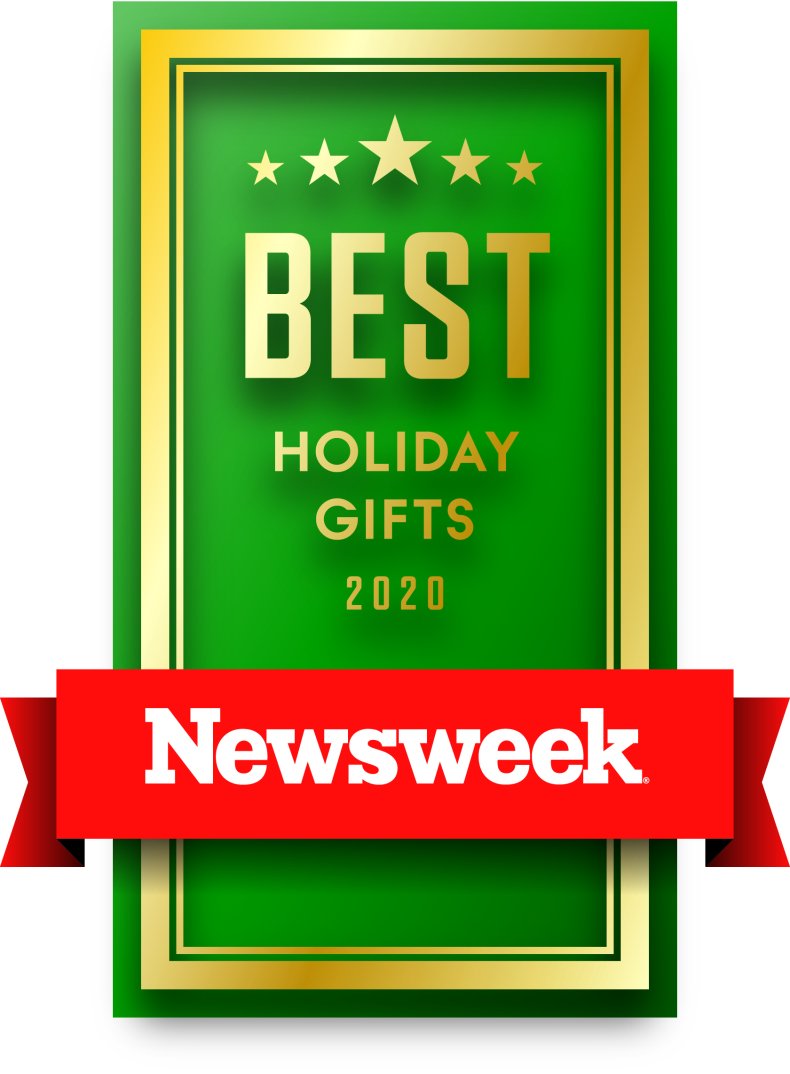 Vizio P Series Quantum—$1199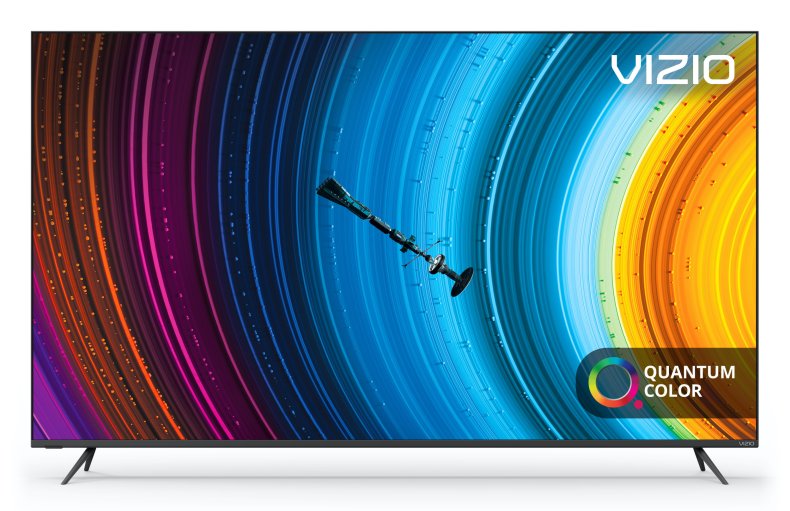 The Vizio P Series Quantum is an excellent TV to add to your home theater for binge-watching, movies and gaming. Available in 65-inch and 75-inch sizes, this is a TV that can fill the room and make it feel more like a home theater. While you can spend more on the higher end Vizio P Series Quantum X, which does pack in some tempting upgrades, the P Series Quantum delivers a great value, and it's a gift that the whole family will love.
We specifically like that this is ready to go with the PS5 and Xbox Series X thanks to the ProGaming Engine and Auto Game Mode that switches to the right gaming settings when they start playing a game. The TV supports frames per second refresh rate and a variable refresh rate, which gamers will love.
Binge watchers and movie lovers will appreciate the deep blacks and vivid colors as well as the built-in apps. We like the ease of streaming to the TV with built-in AirPlay or Chromecast support.
Buy now at Best Buy.
Samsung HW-Q800T Soundbar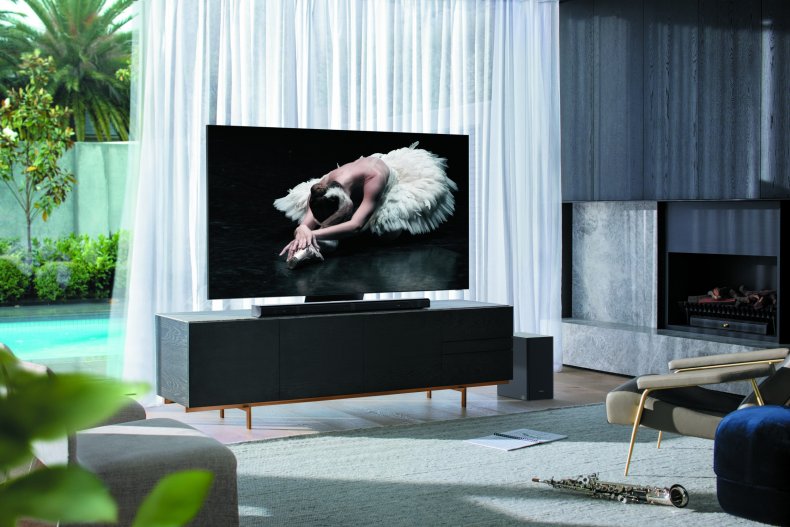 The Samsung HW-Q800T soundbar is an epic gift for the home theater lover in your life. This is a Dolby Atmos soundbar, which means not only can it make it seem like the sound is coming from behind you, it also projects sounds that appear to come from above you. Read our full HW-Q800T review.
We love how easy it is to set up and how well it fits into a living room. You don't need to find a spot for any rear surround speakers, just place the soundbar in front of your TV and then plug the subwoofer into power in the same room, and you are ready to go.
Samsung uses intelligent design to project sound around the room. The surround and Atmos performance impressed us in our review, and we also like the ability to hear the dialogue clearly.
Smart home users will appreciate that Alexa is built-in, making it simple to ask your soundbar to control lights or play music.
Apple HomePod—$299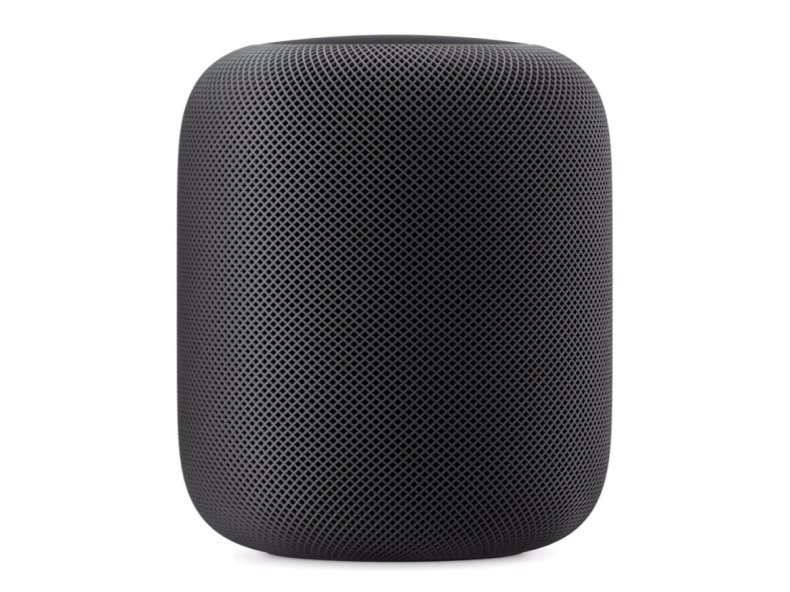 The Apple HomePod is a great gift for the Apple user in your life. This is a great sounding wireless speaker that ties into the Apple product system. The speaker is one of the best sounding standalone smart speakers and the only one supporting Siri.
You can pair two up in stereo mode or use one in a room or your home. We love the control of HomeKit devices and the ability to stream Apple Music. While this is excellent for Apple users, it's not the best gift if they use Spotify or need support for multiple users.
The HomePod mini is coming out in November and offers a similar experience in a smaller package for $99.99. We haven't tested that model out yet, but it is worth looking at when it arrives.
Buy now at Best Buy, Apple, B&H Photo and OWC.
Fire TV Stick 4K—$49.99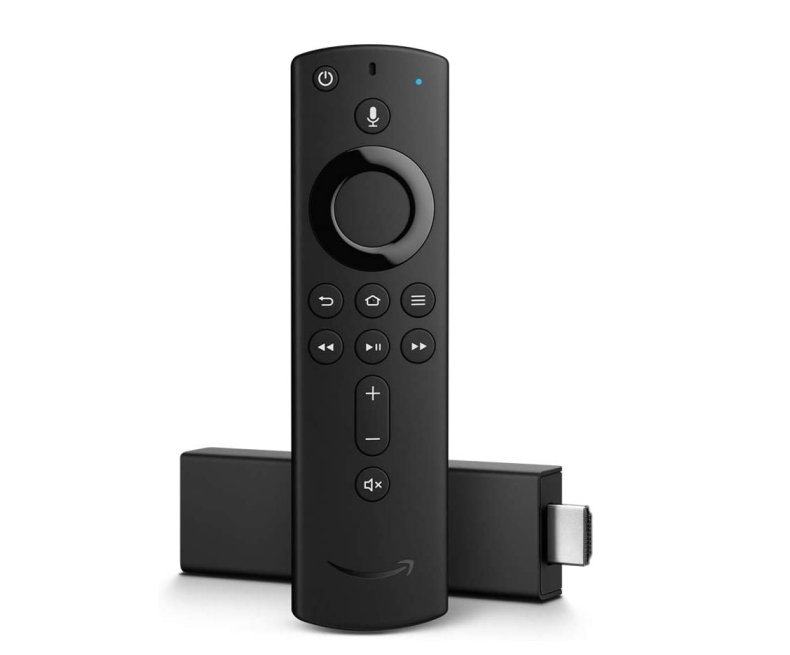 The Fire TV Stick 4K is the best TV upgrade gift that you can give someone for under $50. If they have a 4K TV with a slow smart TV experience, this upgrades it to a modern and easy to use interface.
It works with Amazon's video services, Netflix, Hulu and a number of streaming apps with full support for 4K and HDR. The voice remote makes it easy for anyone to control, and the whole system is easy to use. We love taking ours with us while traveling to watch our favorite streaming services at night.
If they don't need 4K support, the HD version is $39.99 and delivers the same streaming services.
Buy now at Amazon and Best Buy.
Harmony Remote—$349.99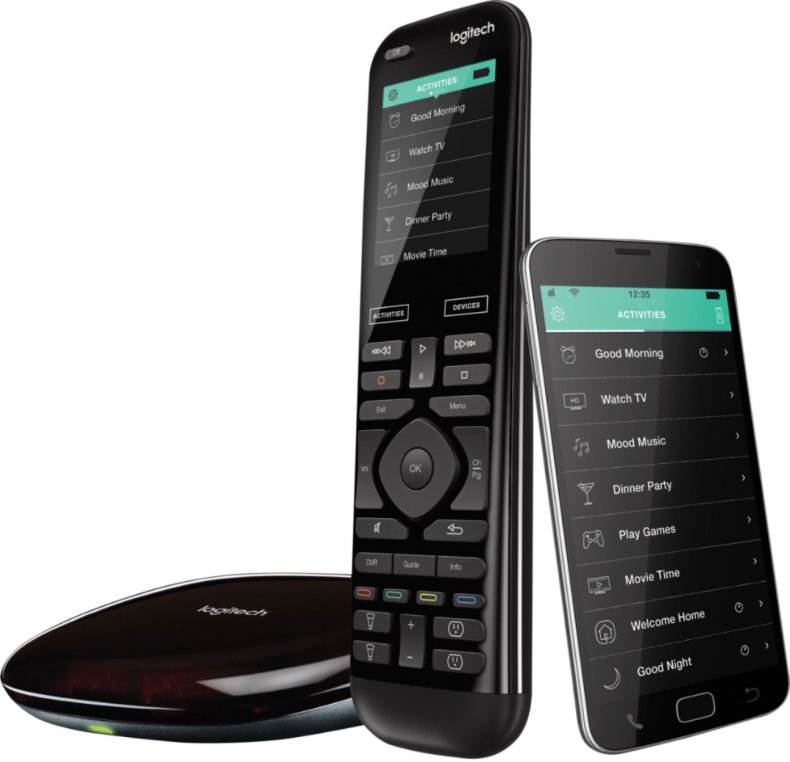 The Harmony Elite remote control is the best gift you can give to someone who has too many remotes. This is even a great gift to give to your partner if you are sick of dealing with three remotes just to get Netflix up and running. We've been using an earlier model for years and love how simple it is to start our favorite activities.
Once set up, pressing one button will turn the TV and sound system on, switch to the right inputs, and if you have smart lighting, the Harmony Elite can also adjust that. This remote takes all the hassles out of enjoying a great home theater system. It also works with an app on your phone and with voice control from Alexa and Google Assistant.
Buy now at Amazon, Best Buy and Logitech.
Sonos Move and One Speakers—$199 and Up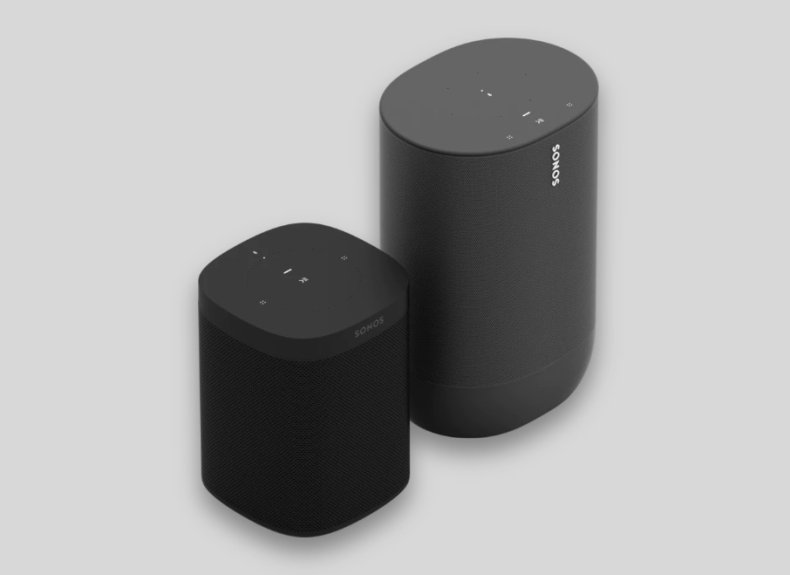 Sonos speakers are an excellent way to bring room-filling sound to your home and backyard. The Sonos One speakers include voice control, support AirPlay 2, and you can use the Sonos app for controlling playback of many music services.
The Sonos Move is a battery-powered portable Sonos speaker that you can use indoors or grab it and take it to your backyard, to the park, or a roof deck so that you can enjoy your music on the go.
We love the simplicity of using Sonos speakers and sound quality. The Sonos One is $199, and the Sonos Move is $399. Sonos also offers a soundbar and subwoofer that many users love.
Buy now at Amazon, Best Buy and Sonos.
Optoma CinemaX P2 4K Ultra Short Throw Projector—$3,299.99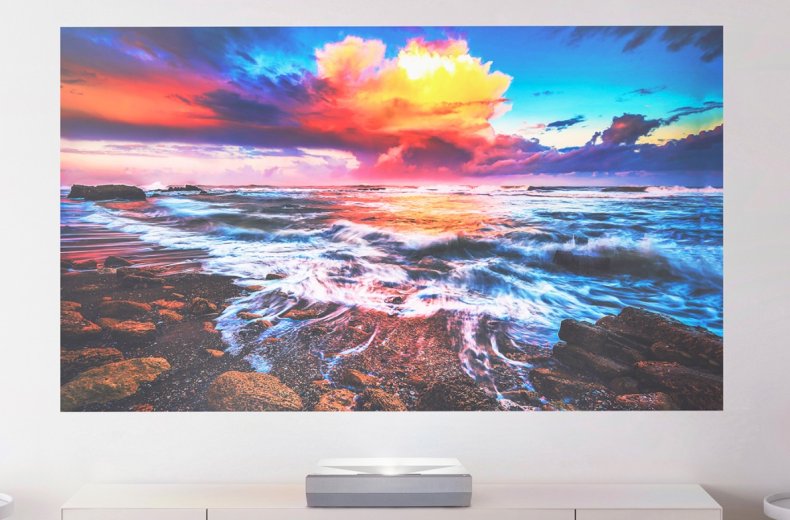 The Optoma CinemaX P2 4K ultra short throw projector can deliver up to a 120-inch image from inches away. This simplifies installing a projector in your living room, and with the included soundbar, you don't need any other items on your entertainment stand.
With HDR10 support and 4K resolution, this gift will satisfy the movie buff and sports lover on your shopping list. It's also good for casual gaming on Xbox, PlayStation and Nintendo. Pair it up with an ambient light rejecting projector screen, and you can watch in the daytime or with the lights on in the room.
Buy now at Best Buy and B&H Photo.
AirPods Pro—$219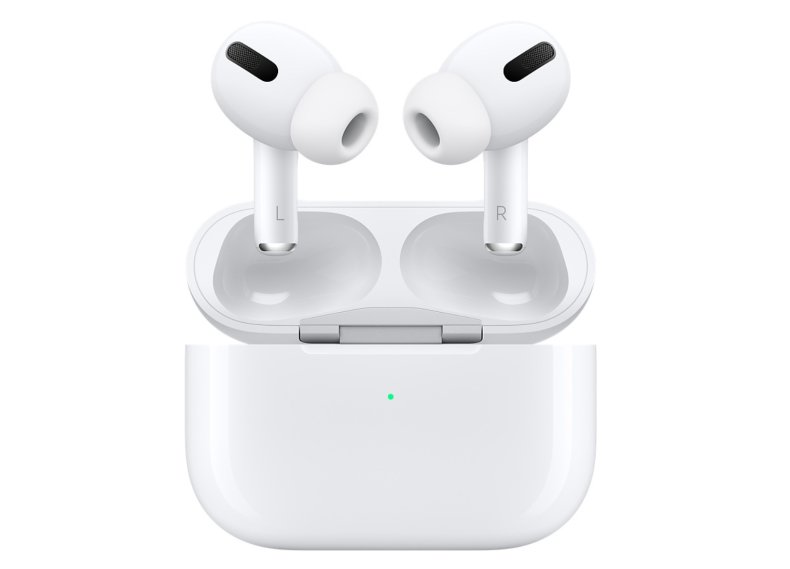 AirPods Pro is the best gift you can give an iPhone or iPad user in your life. These wireless headphones instantly switch between Apple devices, deliver impressive sound and offer noise canceling to block out annoying external noises.
With the wireless charging case, it's rare to run out of power, and it is easy to pop in for phone calls or Zoom calls. These connect easily to the iPhone, iPad, Mac and Apple TV to watch a movie without bothering someone next to you.
We also love the new spatial audio feature that works on the iPhone and iPad to deliver virtual surround sound on the go.
Buy now at Amazon, Best Buy and Apple.
Newsweek may earn a commission from links on this page, but we only recommend products we back. We participate in various affiliate marketing programs, which means we may get paid commissions on editorially chosen products purchased through our links to retailer sites.