The Best TV Shows of 2019: 'Fleabag,' 'Watchmen' and More
Television has never been so good. With more shows being produced than ever before, 2019 was the year we said goodbye to Game of Thrones and hello to a new age of prestige dramas and comedies across network and cable television and streaming.
The Night King may be defeated, but HBO did not go down with its once flagship show. Instead, the premium cabler filled the gap left by Thrones with some of the year's most talked about and searing dramas, including Chernobyl, Euphoria and Watchmen. Meanwhile, Netflix managed to stay ahead of the streaming pack with offbeat comedies like Russian Doll and Dead to Me, and consistently delivered the buzziest true crime shows on TV with Don't F**k with Cats and Conversations with a Killer: The Ted Bundy Tapes.
Here are Newsweek's best television shows of 2019, in no particular order:
Fleabag
Phoebe Waller-Bridge's brash British comedy bowed out in style this year with a second season that somehow surpassed its brilliant first. This was in no small part down to the additional of Andrew Scott's "Hot Priest," who provided some of the sexiest scenes on TV this year. (Season 2 streaming now, Amazon Prime Video) — AJ
Succession
2019 was the year that the Roy family became television's first family. Whether you identify with Logan, Kendall, Roman, Shiv or cousin Greg, these characters are so deliciously deviant that you can't help admire their balls. The copious absurdity in Succession resembles the actual absurdity in the news today, making it the perfect commentary on our times. (Season 2 streaming now, HBO) — TA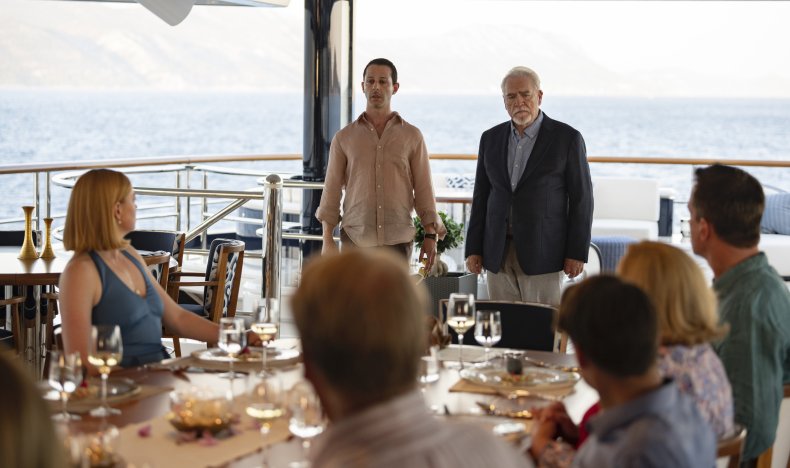 Black Monday
One of the year's best ensemble casts went back to the 1980s for Black Monday, an alternate take on what caused the infamous stock market crash that gives the Showtime series its title. Imagine Wet Hot American Summer in a hostile takeover of Wall Street, and you have some idea of what to expect from the series. (Season 1 streaming now, Showtime) — SS
When They See Us
There were no performances more stirring than that of the young actors who played the Central Park Five in Ava DuVernay's Netflix limited series. Jharrel Jerome and Asante Blackk in particular made the injustice experienced by their characters so palpable that you rooted for them to win long after the credits rolled. (All episodes streaming now, Netflix) — TA
Chernobyl
A harrowing look at the 1986 Soviet nuclear disaster, what made HBO's miniseries so enthralling was that it understood the fundamental question behind the catastrophe is not "what went wrong?" but "why did it go wrong?" (All episodes streaming now, HBO) — AJ
Veep
Is there a finer comedian on TV than Julia Louis-Dreyfus? Her astonishing turn as megalomaniac Selena Meyer reached new heights in the seventh and final season of the political satire, culminating in a crescendo that was every bit as absurd as it was acerbic. (Season 7 streaming now, HBO) — AJ
All Elite Wrestling: Dynamite
Make wrestling fun again. For the first time in nearly two decades, WWE has some serious competition on national television in All Elite Wrestling. The weekly Dynamite show ticks many boxes for the lapsed pro wrestling fan: The action is fast-paced and daring, and it features a refreshingly different cast to the Hulk-sized behemoths that have dominated wrestling shows for years. It doesn't feel as clinical as today's WWE and that's what makes it must-see. (Wednesdays, TNT) — TA
Watchmen
A comic book-inspired television show infused with a much-needed history lesson about U.S. civil rights shouldn't work on paper, but Watchmen worked so well that I am seriously conflicted about whether a second season is needed. This nine-part series proved that: A) complex weekly storytelling still has a place on our screens; and B) every show can be dramatically improved by casting Regina King. (Season 1 streaming now, HBO) — TA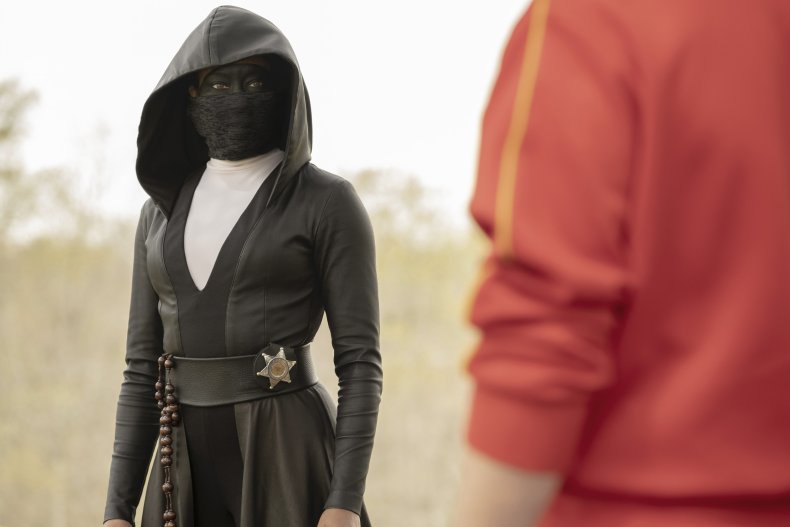 Russian Doll
Leslye Headland and Natasha Lyonne reinvent the Groundhog Day format again and again for Russian Doll, the mind-expanding Netflix series that actualized the idea of someone reliving the same day again and again being the perfect metaphor for trauma. All this while being one of the funniest shows of the year and changing the way we will see Thursday forever. (Season 1 streaming now, Netflix) — SS
Unbelievable
Roll over, Cagney and Lacey, and tell Rizzoli and Isles the news: Duvall and Rasmussen are the new female cop duo here to bust the case wide open. Merritt Wever and a perfect Toni Colette play the cops investigating a serial rapist in Netflix's latest procedural, which injected a much-needed sense of feminist anger into the crime drama genre while also giving Kaitlyn Dever her second breakout role of the year after the underrated Booksmart. (All episodes streaming now, Netflix) — SS