From 'I May Destroy You' to 'Normal People'—10 Best TV Shows of 2020 So Far
With the coronavirus pandemic keeping us indoors more than usual, television viewing has skyrocketed as millions of Americans have stayed home and turned on their TV sets to consume news, information and entertainment.
Thankfully for those of us under lockdown, there has been a glut of terrific shows to enthral us during the first six months of 2020. Newsweek's Alfred Joyner, Emma Nolan and Samuel Spencer list their favorite programs of the year so far.
Better Call Saul
A rare show that just manages to get better as it goes on, the fifth season of Better Call Saul this year proved itself to be one of the most poignant and gripping stories on television.
The AMC spin-off has, for many, surpassed Breaking Bad in terms of storytelling and complex characters, as viewers have followed Jimmy McGill's (Bob Odenkirk) descent into Saul Goodman with endlessly exhilarating plots which always lead to somewhere unexpected.
Season five delivered a complete white-knuckle of a watch as previously unrelated aspects of Jimmy's life converged, building to a crescendo of bittersweet tragedies and explosive action.
Deftly restrained, beautifully tragic—Better Call Saul is unparalleled. - EN
The Good Fight
Many shows try to say something about life in Trump's America, but few do it with as much aplomb as CBS All Access' spin-off of The Good Wife. While previous seasons saw law firm Reddick, Boseman & Lockhart search for the 'pee tape' and discuss divorce with a woman who may or may not be Melania Trump, this year saw the show double down.
The cut short Season 4 began with its most audacious episode yet, as Diane Lockhart (Christine Baranski) woke up in a world where Trump did not win the 2016 election—cue a world where #MeToo never happened and in which no one believes the Obamas are working for Netflix rather than against the current president.
Seven episodes later, the season ended with a shot of Jeffrey Epstein's cryogenically frozen penis, a parting shot that confirmed for good that The Good Fight is TV's most audacious show. - SS
The Good Place
Though The Good Place's final season began in 2019, it was in 2020 when the NBC show stuck its landing and came to an end with a finale up there with the greats like the ending of The Sopranos. While that show ended with a famous cut to black, The Good Place saw its characters embrace the dark of death in a wholehearted, beautiful way.
Though the show kept its goofy roots to the end (the last line of the entire show, after all, was "keep it sleazy"), that did not stop the ending from packing an emotional punch as Eleanor, Tahani, Chidi and Jason went from The Good Place to whatever is beyond it. The road there may have got a little bumpy in later episodes, but the show changed what sitcoms can do forever. - SS
I May Destroy You
Michaela Coel's auteur series I May Destroy You has captivated audiences with its searing, multi-level exploration of consent, assault and friendship. The series isn't over yet, but after episode one, it was pretty clear something special had started.
A refreshing and completely original show, I May Destroy You's plot deftly unravels into gripping and disorienting places, combining moments of comedy with ones of horror and pain and delivering a detective plot alongside blistering social commentary. Totally unmissable. - EN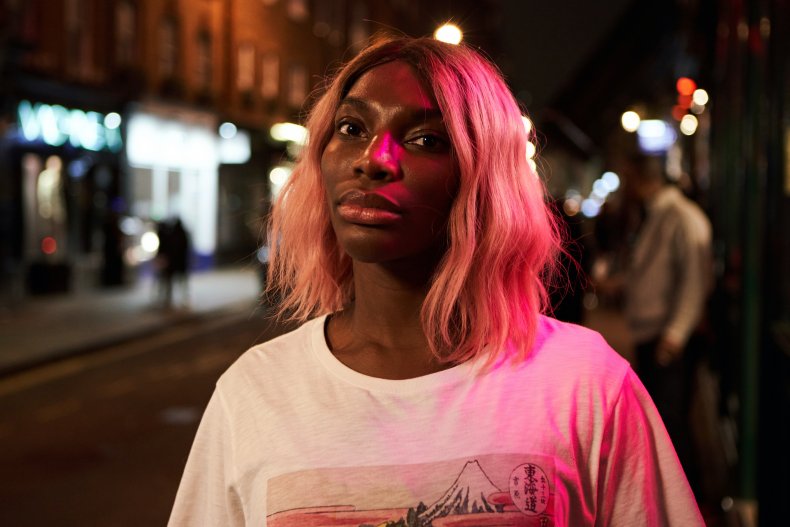 The Last Dance
Not just "the Michael Jordan sports documentary"—this is the Michael Jordan of sports documentaries. In 10 enthraling episodes, ESPN managed to craft a captivating story out of MJ's final season with the Chicago Bulls.
We already knew Jordan was the greatest, but through never before seen footage from the time, an innovative time-hopping structure and engaging talking heads, we see the indefatigable competitiveness and determination that puts him in the pantheon of the greatest sports stars to have ever lived. - AJ
Normal People
Sally Rooney's seminal novel was truly brought to life in this year's screen adaptation of Normal People for the BBC Three and Hulu. A complete triumph of an adaptation, the compelling series broke hearts all over in its perfect encapsulation of young love and coming of age in Ireland.
As Rooney herself penned the screenplay along with acclaimed Irish director Lenny Abrahamson, Normal People offered a refreshing, honest and not at all dumbed down portrayal of contemporary Ireland, its class structure and the social nuances which rarely translate to a global audience.
Normal People's success also comes down to the utterly show stopping performances from its leads Paul Mescal and Daisy Edgar Jones as Connell and Marianne. Their chemistry combined with exquisitely shot consent-focused sex scenes made for a show that managed to be just as timeless as the book. - EN
The Plot Against America
In some ways, HBO's March release of this miniseries was the worst possible time, when growing COVID-19 fears meant there was little appetite for a drama about the dangers of populism eroding democracy. But of all the shows on this list, The Plot Against America is arguably the most pertinent to our times.
An adaptation of Philip Roth's novel by The Wire showrunner David Simon, what makes this alternate history story of the U.S. descending into fascism so gripping is its small scale, as through the eyes of one working class Jewish family in New Jersey we see the poison of xenophobia and racism inexorably infect their home. - AJ
Quiz
The story of Major Charles Ingram and how he cheated his way to the top prize on the U.K. version of Who Wants to Be a Millionaire? is one of Britain's great TV scandals—with a documentary about how he did it still one of the country's most-watched shows of all time. However, the outlandish scheme was fairly unknown in the U.S. until AMC released Quiz this year. The show is exactly the kind of classy historical drama the U.K. is so good at making, with director Stephen Frears doing a fantastic job at conjuring the recent past as he did in The Queen. - SS
Everyone is perfectly cast, with Sian Clifford from Fleabag at her flinty best and Matthew McFadyen playing another sort of lovable dope in the mould of Succession's Tom Wambsgams. What was most amazing about Quiz, however, was its first episode, which somehow made the world of TV commissioning seem fascinating. - SS
Visible: Out on Television
In a world where we can turn on the TV and see gender non-binary star Asia Kate Dillon on Billions, the Queer Eye guys are globally beloved and Ellen DeGeneres is seen as a national treasure, it can be easy forget that for decades LGBTQ+ people either were not seen at all on TV or were viewed as punchlines, mentally ill victims or villains—sometimes all three at the same time.
This history was told in Visible: Out on TV, Apple TV+'s eye-opening documentary. Taking us from the 1950s to today, the documentary featured an all-star cast of LGBTQ+ stars and a wealth of archive footage, showing us how far we have come from the days where homosexuals and transgender people were openly called sick on TV...and how far we still have to go. - SS
Unorthodox
Rebellion, freedom, religion. Netflix's Unorthodox is a striking portrayal of one woman's escape from her Hasidic Jewish life.
Providing a rare glimpse into such a private community, Unorthodox amazingly captured how a place of freedom for so many—present-day Brooklyn in New York—can be a prison for some.
At once a thrilling drama and a coming of age tear-jerker, viewers were immediately deeply invested in Esty's (Shira Haas) bid for freedom to Berlin. The present is intricately infused with flashbacks to her recent past, her unhappy marriage, and rebellious mother, making for an emotional and compelling watch. - EN