Best Valentines Day 2021 Chocolates to Buy on Amazon
Valentine's Day 2021 is quickly approaching so if you want chocolates delivered, Amazon may be the best place to turn to. The work has already been done, but you'll need to act fast.
This collection of chocolate treats is all about merging flavors and finding something unique to give your Valentine. We rounded up a collection of chocolate gift ideas that include some of the more traditional options, but you won't find any of those standard See's boxes here. This list includes fruity and fun flavors like potato chips dipped in chocolate as well as chocolate-covered gummy bears. For those looking for a little heat, there's also mango chili sticks covered in dark chocolate.
Of course, these sweets are well worth indulging in any time of the year — not just in February. Take a look over the choices that are all available on Amazon, and as your mouth begins to water, pick something that will surprise a loved one.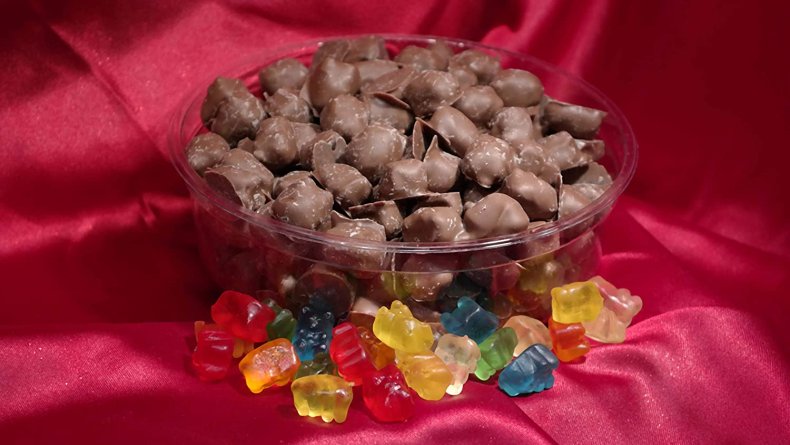 Fruity gummy bears covered in chocolate is a fantastic treat that can be eaten just a few at a time if you want to savor a chocolaty treat. The one-pound variety comes in around $11, but additional sizes are available if you would prefer to gobble the gummy bears down by the handful.
These Mrs. Cavanaugh's chocolate gummy bears have a 4.5-star rating on Amazon and should satisfy anyone who has had this type of candy in the past.
Buy at Amazon.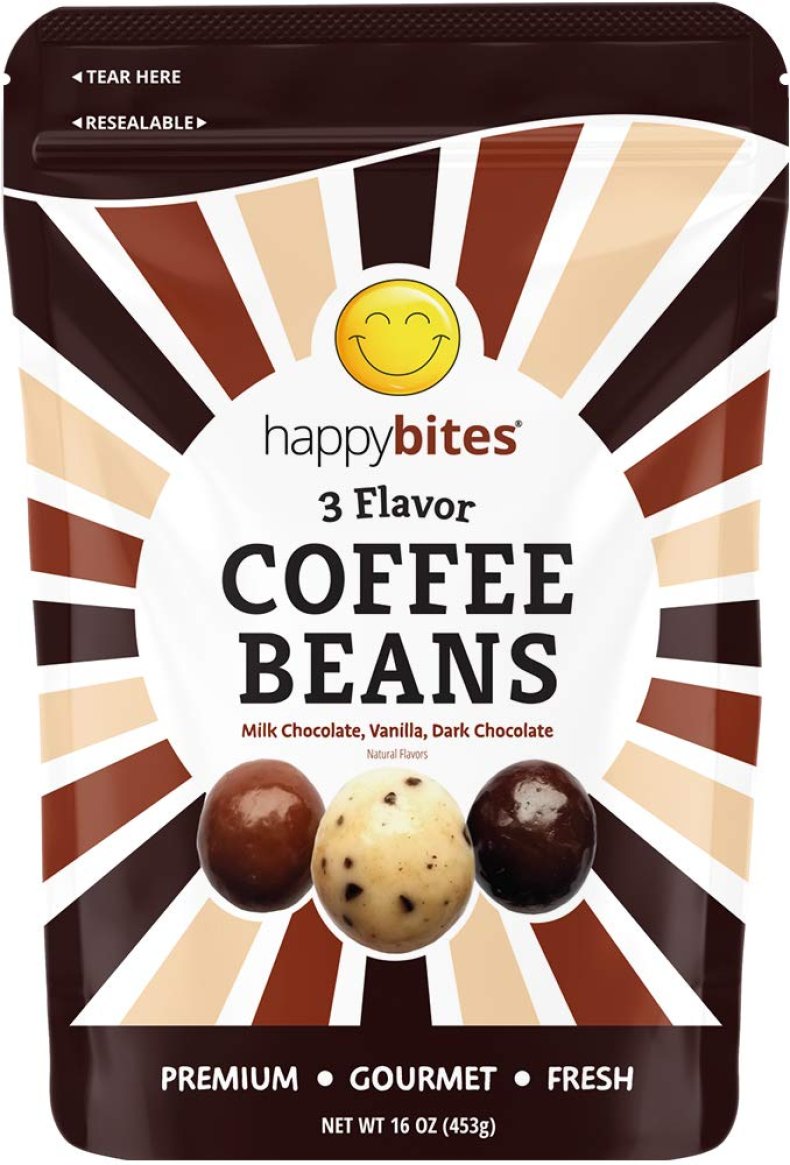 Chocolate covered espresso beans are a fun and tasty way to inject some coffee flavor and aroma into a late-night snack. These beans from Happy Bites come in a bag that contains three different flavor coatings: milk chocolate, dark chocolate and vanilla.
A one-pound bag will set you back $15, but there should be plenty of coffee beans included to keep you up for days. While these are great on their own, you can also use them as a topping for cupcakes and other desserts.
Buy at Amazon.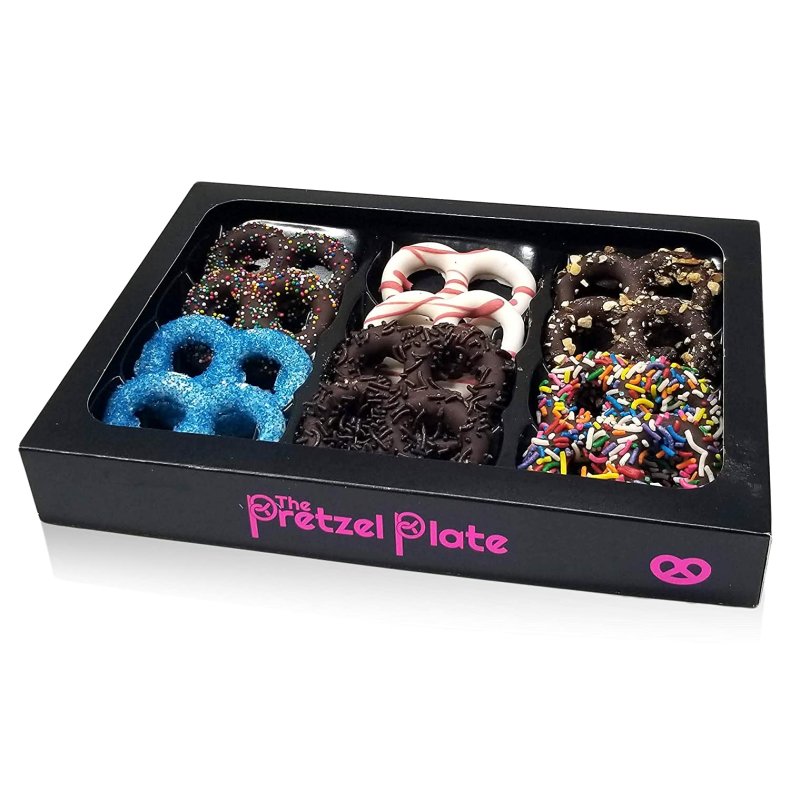 Pretzels are a fine snack but are much better when covered in chocolate. This 12-pack of gourmet chocolate pretzels takes that to the next level. There are six different toppings on the chocolate pretzels that include various sprinkles, permanent and nuts.
These pretzels are both tempting from a taste perspective and from a visual one. The colors and presentation are impressive enough to give directly as a gift in its packaging.
Buy at Amazon.
If you've never experienced the delight of salty and sweet that comes with these chocolate-covered potato chips, you're missing out. This treat can seem a bit strange at first, but it tastes amazing. This is one of the chocolate gifts that shows your fun side. There's nothing serious about giving your Valentine potato chips, but for the right person, this will be the perfect gift to receive.
Although still unique, chocolate-covered potato chips have become increasingly popular over the years. Make no mistake, though, Sanders is a well-regarded name in chocolate, and these should live up to the quality you would expect.
Buy at Amazon.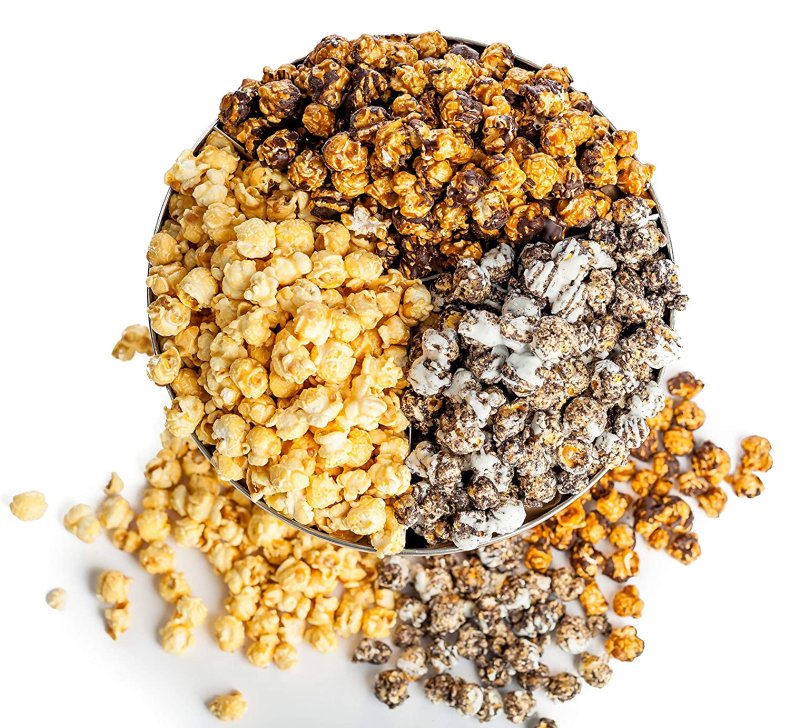 Popcorn covered in chocolate falls in line with these like pretzels, but even more, popcorn feels like a natural food to add drizzle chocolate onto. This tin includes three flavors of popcorn: chocolate, cookies & cream and sweet & salty. Although only two out of the three include chocolate covering, it can be nice to have that third option included as well.
Popinsanity popcorn is produced in small batches to ensure quality and has received many accolades over the years, even being included in "Oprah's Favorite Things."
Buy at Amazon.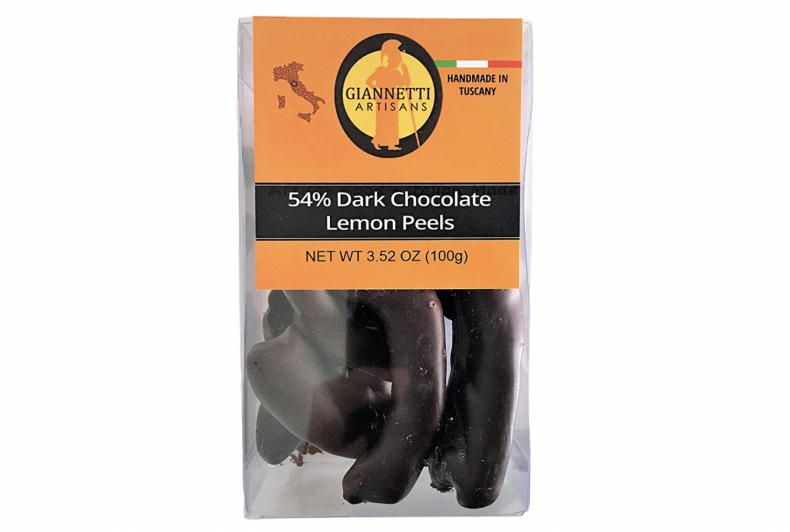 A truly unique and wonderful flavor combination are these chocolate covered lemon peels from Italy. This special treat is handmade and imported from Tuscany. Even more impressive is that it comes from a family-owned company that has been producing its chocolate for more than 50 years. The chocolate is single-origin and at least 56% cocoa. Lemon peels are not a traditional and expected Valentine's Day gift, but they can be thoughtful and truly surprising.
Buy at Amazon.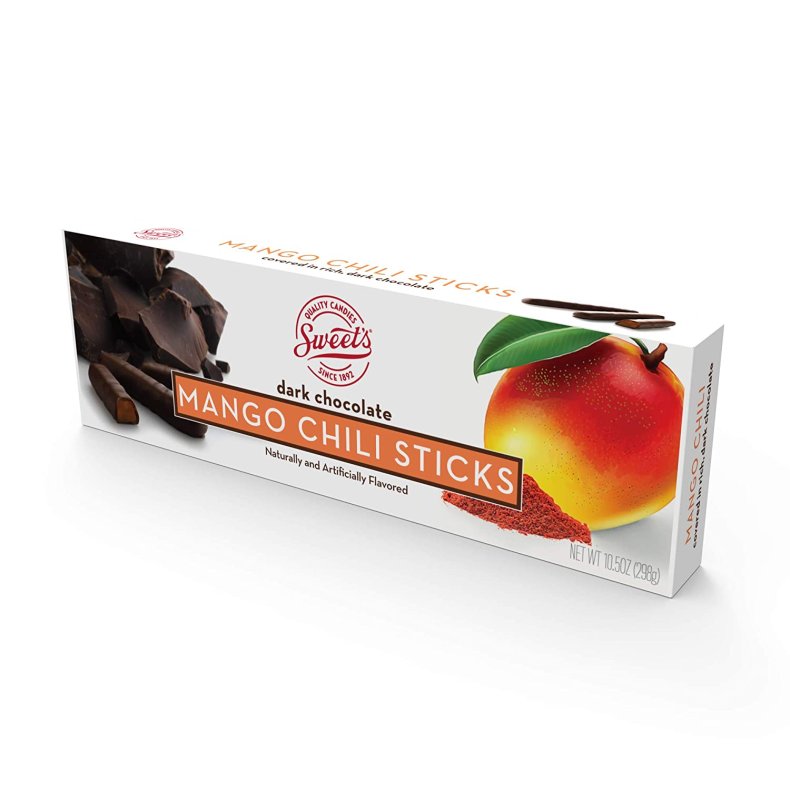 One of my favorite flavor combinations is sweet and spicy. Fruit, chili and chocolate will make for an absolutely delightful treat. Reviews say that the chili provides just a hint of heat towards the end of each stick, which should be the perfect amount for even those not very adventurous. Even better, these dark chocolate mango chili sticks are gluten-free and kosher.
Buy at Amazon.
Newsweek may earn a commission from links on this page, but we only recommend products we back. We participate in various affiliate marketing programs, which means we may get paid commissions on editorially chosen products purchased through our links to retailer sites.