The Best (And Worst) Eurovision Performances of All Time: Study
In a new study polling many fans that took part, it has been determined who has the all-time best Eurovision Song Contest performances and who has the worst.
In a study conducted by Betfair Casinos in the United Kingdom, the company asked fans to vote on who they think had the best and worst performances throughout Eurovision's long history.
Eurovision began in 1956 and is a musical competition show where many countries—mostly in Europe, but with a few from Western Asia, Africa and Australia—come to compete for the glass trophy shaped like a microphone. Broadcasters decide who will be representing their country for the world to see and viewers vote who they want to be crowned winners. Between the two semi-finals, 20 songs will be qualified for the Grand Final.
Five countries, known as "The Big Five," automatically qualify for the Grand Final. Those five countries are France, Germany, Italy, Spain and the United Kingdom. In 2021, Måneskin—the rock band that represented Italy—took home the trophy after performing their song "Zitti E Buoni."
On May 14, another country will go down as a Eurovision Song Contest winner.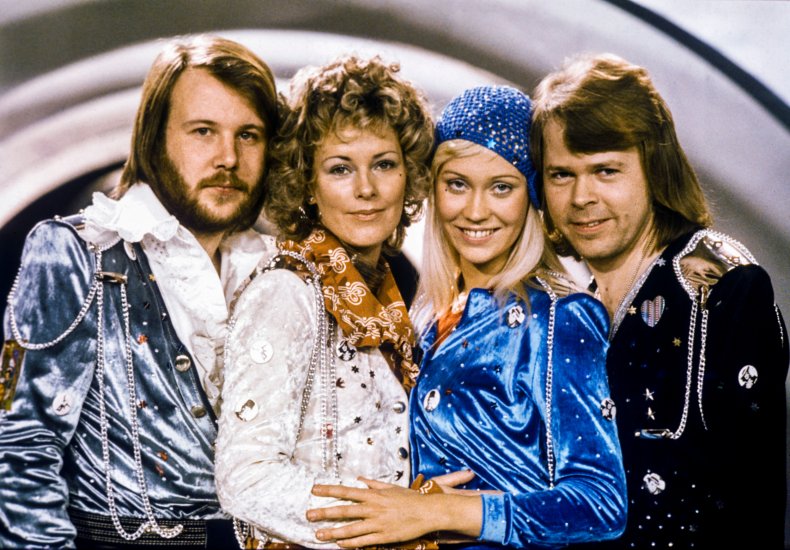 ABBA was crowned the best performance in the competition's history in the survey, for their win in 1974. The group from Sweden performed their hit "Waterloo." About 1 in 3 Brits—31 percent—put their votes in for the group, crowning them the best.
Agnetha Fältskog, Björn Ulvaeus, Benny Andersson, and Anni-Frid Lyngstad make up the group, as the name "ABBA" is made up from their first initials. The group has a total of nine studio albums as well as a hit Broadway show titled Mamma Mia—which has been turned into two movies, featuring Meryl Streep and Amanda Seyfried.
The runner-ups for best performance are Bucks Fizz with "Making Your Mind Up" from 1981, Lordi's "Hard Rock Hallelujah" from 2006, Celine Dion's rendition of "Ne Partez Pas Sans" from 1988 and Johnny Logan's "What's Another Year" from 1980.
Of course, as with the best performance, fans also were asked to choose the worst. Nearly one-tenth of people polled, 11 percent, voted the worst performance go to Schooch's "Flying the Flag (For You)" in 2007. The group from the United Kingdom performed their song while pretending the stage was an airplane flying around the world.
Runner-ups for the worst performance at Eurovision are Dustin The Turkey's "Irelande Douze Points" from 2008, Jemini's "Cry Baby" from 2003, Kreisiraadio's "Leto Svet" from 2008 and LT United's "We Are The Winners" from 2008.
Viewers can watch Eurovision's live events streaming on Peacock.