Stephen Sondheim's Greatest Flop, and What Came After 'Merrily We Roll Along'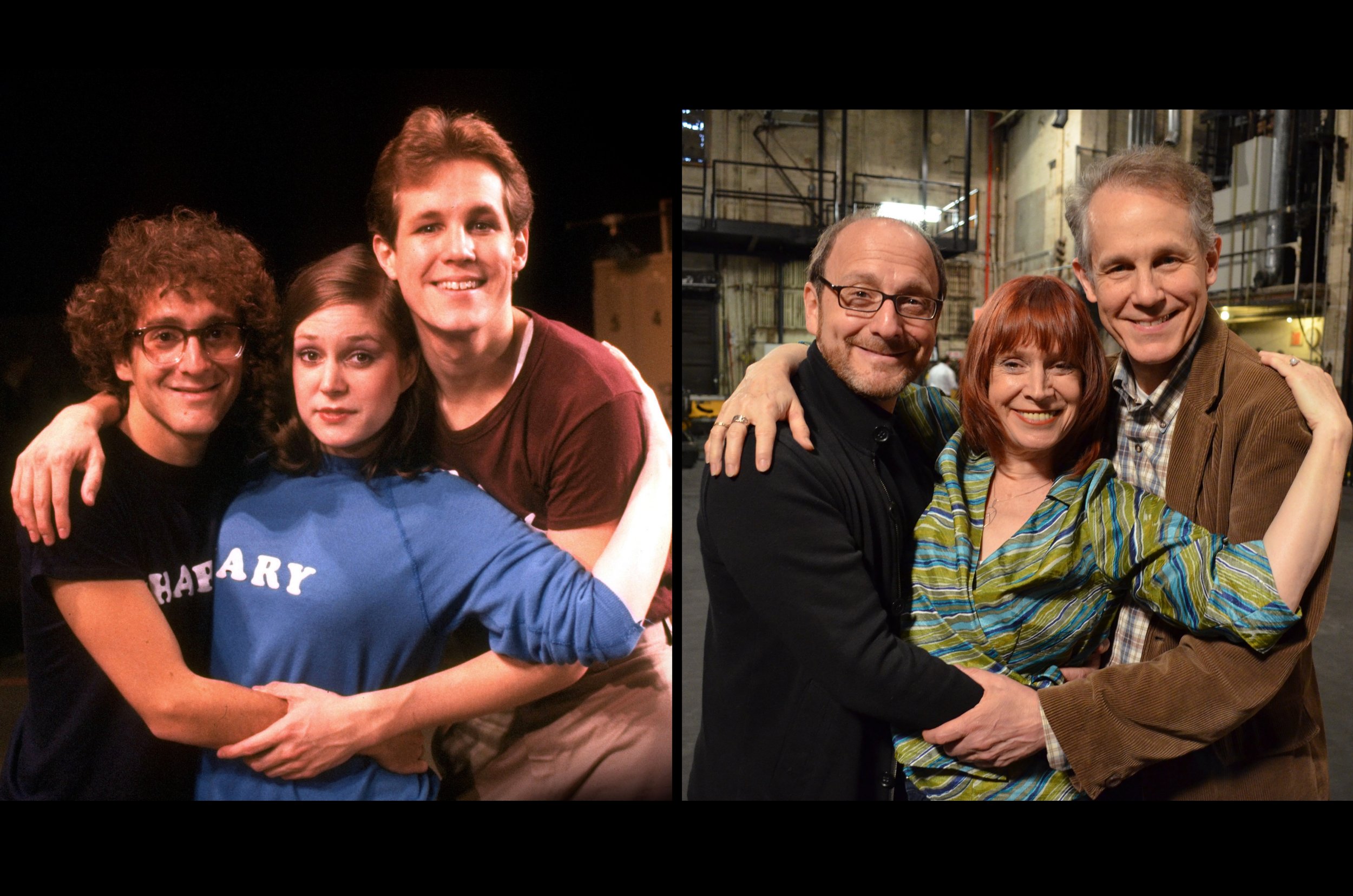 Over a 10-year period in the 1970s, Stephen Sondheim and producer-director Hal Prince had five critical successes on Broadway. And their one failure makes for a really good documentary. Lonny Price's Best Worst Thing That Ever Could Have Happened recounts the story of Merrily We Roll Along, the 1981 musical by Sondheim, Prince and George Furth. It is a fairy tale in reverse, and it's worth seeing not only for any theater fan but for anyone who might have experienced a major disappointment.
Related: Exploring the world of an autistic child through musical theater
By 1981, Sondheim and Prince's string of successes had led to a lot of buzz, and Merrily was expected to be the big musical hit of the season. It featured a cast of young, then-unknown actors, including future stars Jason Alexander, Liz Callaway, Giancarlo Esposito, Tonya Pinkins and Jim Walton. The plot tells the story of Franklin Shepard at the height of his fame as a Hollywood producer and moves backward in time, showing snapshots of the most important moments in Shepard's life.
Audiences, however, were confused by the plot structure, among other things, and they left in droves during the previews. The reviews were largely negative, and the show closed after 16 performances. The musical lived on in legend and on a superb cast album that contains some of Sondheim's best work. But the failure of Merrily hit everyone involved with the show hard, particularly Price, who played one of the leads in the original production.
Making the film was a way for him to work out some unresolved issues: what went wrong and why, who was responsible and how the experience of making Merrily affected the other participants. Price starts by telling the story of the musical's making, from conception to final performance. He interviews cast members, who were ages 16 to 25 when they did the show. Like the musical and the Michael Apted Up films, Best Worst Thing shows us what they've done since. This is where the documentary delivers.
Price could have easily made a "Making of" or a "Where are they now?" Instead, he fuses the two. Merrily is about giving up on some dreams, and so is Best Worst Thing. A few dreams get rearranged, deferred and discarded. And while most seem to have come to terms with their choices, a few what-ifs are still there.
By showing us what's become of the dewy-eyed kids of 1981, he evokes many of the emotions—from ecstasy to disappointment—of Sondheim's musical. Perhaps the most interesting—and surprising—interviewee is James Weissenbach, the original Franklin Shepard, who was fired in previews. One could easily excuse him for passing on this opportunity. Instead, he is gracious and none the worse for wear. Price says that Weissenbach didn't really define himself as an actor and took his firing in stride. He now runs his own talent agency.
Most of the other actors, while still open to taking an occasional role, have tired of the business and moved on to other careers. Abby Pogrebin became a producer and a best-selling author. Ann Morrison runs a theater for adults with special needs in Florida. They all are "happy-but."
Related: Stephen Sondheim talks about his new book
Even Jason Alexander, who went on to major television success, says he was terribly lonely before he got involved in theater. And in a telling scene, Prince brings the actors together and tells them they are all going to be in the show. While some cast members start hugging and kissing each other, Alexander stands off to the side, smiling but a bit removed—like a kid at his first high school dance.
Underscoring all of the action is the original cast album to Merrily, which almost automatically gives Best Worst Thing the best score of any documentary, and probably any movie since Amadeus. Price somehow acquired the rights to the whole album and has easily integrated most of it into his film. This is fitting, since Best Worst Thing is in many ways the album come to life on the screen. Failure usually does not end up this good.
Best Worst Thing That Ever Could Have Happened opened in New York on November 18. It opens Los Angeles on November 25. Additional cities will follow. For more information, visit BestWorstThingMovie.com
Read more from Newsweek.com:
- Exploring the world of an autistic child through musical theater
- Stephen Sondheim talks about his new book
- Sondheim's still here