Beto O'Rourke, Greg Abbott Lead Pack for Texas Governor's Race, Net Millions in Donations
Texas Governor Greg Abbott and Democratic challenger Beto O'Rourke continue to lead in the polls for this year's gubernatorial race in the state, as well as lead in the financial side of the race, according to campaign contribution data released this week.
Tuesday is the deadline for candidates across Texas to file campaign donations and spending for the period of July to December 2021 with the Texas Ethics Commission.
O'Rourke's campaign announced a total of $7.2 million raised in the first month and a half of his campaign since the November 15 announcement of his candidacy, while Abbott's campaign announced an additional $18.9 million raised over the last six months for a total of $65 million, according to The Texas Tribune.
Both campaigns said donations came from residents statewide, while more specific accounting showing the amount of in-state and out-of-state donors will likely be released later this week, according to the Associated Press.
O'Rourke's campaign reported over 115,600 contributions in the 46 days between his announcement and the end of 2021 but did not report a specific average donation amount, the Tribune reported. Abbott's campaign, however, reported around 159,000 donations over the last six months of the year amounting to an average donation of "just over $119."
"These generous contributions from people all across Texas show just how excited Texans are for this campaign," Abbott's campaign said in a statement reported by the AP.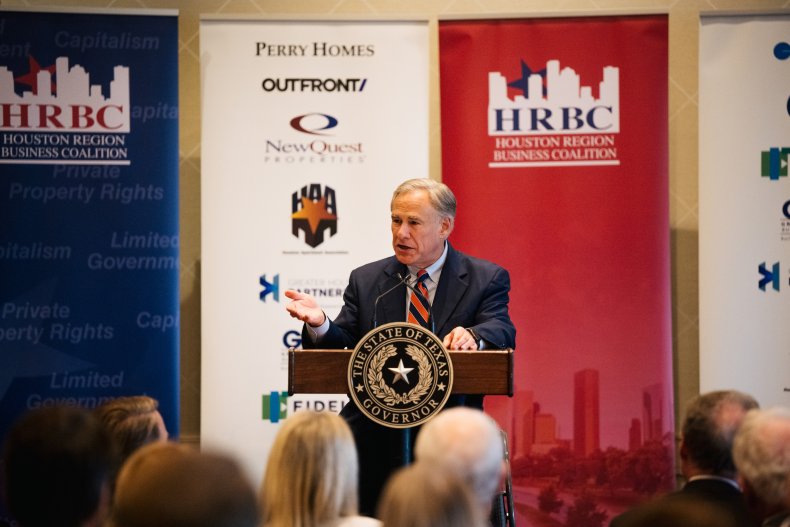 O'Rourke's number includes the $2 million his campaign said they raised in the first 24 hours after his candidacy was announced.
"While Abbott is taking million-dollar checks from the CEOs who profited off of the grid collapse, we're receiving support from people all over Texas who want to ensure that our state finally leads in great jobs, world class schools and the ability to see a doctor," O'Rourke said in a statement, according to the Tribune.
The end of this month is the deadline for Texans to register to vote for the March 1 primary, and early voting begins February 14, the Tribune reported.
Abbott leads O'Rourke in various Texas polls by 1 to 15 percent, with an average lead of about 7.7 percent, according to a RealClearPolitics compilation of Texas polling.
In an October poll regarding the upcoming primaries from The Texas Politics Project at the University of Texas, Abbott led the Republican side with about 56 percent of some 550 people planning to vote in the Republican primary saying they planned to vote for the current governor.