The Daily Debate
Are Young People Going to Save Our Democracy—or Destroy It?
Welcome to the Bulletin,
Kevin McCarthy said he will not run for House speaker again, hours after House Republicans voted to oust

the Congressman in a historic first, throwing the chamber into chaos and without a leader. A

temporary speaker will be chosen

from a list of names McCarthy provided.

Judge Arthur Engoron issued a gag order during the second day of Donald Trump's civil trial after the former president made "personal attacks" toward the judge's clerk. Trump has confirmed that he will testify "at the appropriate time."
At least 21 people have died, and 18 others were injured after a bus carrying tourists crashed off an overpass near Venice in northern Italy and caught fire, city officials said.
President Joe Biden's son Hunter has pleaded not guilty to three firearms charges in a Delaware federal court. If found guilty, two counts carry a maximum prison sentence of 10 years, while the third has a maximum of five years.
Canada wants to "engage privately" with India to resolve the ongoing feud over the killing of a Sikh activist, Foreign Minister Melanie Joly said, a day after New Delhi asked the country to recall more than 40 of its diplomats from the country.
Laphonza Butler was sworn in as California's newest senator, following the recent death of Dianne Feinstein.
Dish Networks has been hit with a fine of $150,000 for failing to properly dispose of its broadcast satellites, marking the first time a fine has been levied by the Federal Communications Commission for space debris.
In the ongoing war in Ukraine, Russia has "no plans for an additional mobilization," Russian Defence Minister Sergei Shoigu said, as "more than 335,000" people have signed up for military service or voluntary units so far this year.
If you like this newsletter, please share it. If you've been forwarded this email, you can sign up on Newsweek.com/newsletter. If you have any story tips, feedback or ideas for what we should do next, please email Emeri B. Montgomery at e.montgomery@newsweek.com. We appreciate your feedback and you starting your day with us.
TL/DR: "There was no intent to defraud. There was no illegality. There was no default. There was no breach. There was no reliance from the banks. There were no unjust profits, and there were no victims," Trump's attorney Christopher Kise said in his opening statement.
Donald Trump testifying in his New York business fraud trial is unlikely to convince Judge Arthur Engoron of his innocence, federal former prosecutor Andrew Weissmann said. Trump appeared in a Manhattan court on the opening day of Attorney General Letitia James' civil trial, attacking both James and Engoron before the trial. At the center of the trial: Disputes over Trump's real estate valuations. Trump's lawyers Christopher Kise and Alina Habba claimed the financials were legal and Trump's assets were "Mona Lisa properties" that could sell at premium costs.
Testimony began with Trump's accountant Donald Bender, who worked for Mazars USA and was allegedly involved in preparing fraudulent statements. "The original numbers come from the Trump Organization, and any changes... would have been approved by the" company, he said. The defense sought to issue a "blanket objection" to his testimony, but Engoron denied it. The judge engaged in arguments with the defense, rejecting claims of the suit being a "witch hunt." Trump supporters and his MAGA movement expressed anger that Engoron heard evidence without a jury even as it was a decision made by Trump's attorneys.
What happens now? Proceedings will resume today, with Bender likely to continue his testimony. Trump indicated he would testify during the trial, which could last through December. Former Trump attorney Michael Cohen could testify among over 150 others. If found guilty, Trump could be forced to pay fines and lose his business licenses. Former Justice Department official John Yoo said that Trump is deploying both a legal and political strategy, that are "at odds" with each other. "Trump has already decided he's going to lose on the law," he said, pointing to Engoron's recent ruling that found Trump liable for fraud. Trump cast the legal system as being biased against him, a messaging that has connected with Republican voters, but attacking Engoron makes it less likely he would rule in Trump's favor, Yoo said. Trump would likely lose the case on appeal.
TL/DR: "The supreme irony is that this is being initiated by self-described conservatives," GOP Representative for California Tom McClintock said. "Do they honestly believe that when the Democrats side with them to remove a Republican speaker, they will then side with them to name a more conservative replacement? Of course not."
Speaker of the House Kevin McCarthy is responding to Representative Matt Gaetz's move to oust him from leadership with three words: "Bring it on." Gaetz filed a motion to vacate the speakership on Monday. Despite beating the odds to secure the passage of a last-minute stopgap funding bill to avert a government shutdown, Kevin McCarthy has found himself on the frontlines of more GOP infighting, further widening the partisan chasm within his party.
Gaetz, a far-right conservative, has repeatedly threatened to try to remove McCarthy over collaborating with Democrats on key policy issues and potentially providing continued funding to Ukraine. Democratic members of the House of Representatives met his motion with laughter. Some Republican lawmakers have jumped to McCarthy's defense, including Representative James Comer, who told Newsmax on Monday that he plans to vote against ousting the speaker. However, some have sided with Gaetz, such as Tennessee Representative Tim Burchett and Colorado Representative Ken Buck, who said McCarthy is not to be "trusted."
What happens now? Sources say McCarthy will move to try to kill the resolution to oust him as early as today. As part of the deal to secure his speakership in January, McCarthy agreed to allow for a single House member to file the motion to remove him at any time, meaning that if Gaetz's motion makes it to a vote, only a simple majority is needed to oust him. Only five Republicans would have to join all their Democratic colleagues in agreeing to remove McCarthy. But there is a chance that some Democrats could choose to strike down Gaetz's measure. However, most are staying silent and allowing the GOP to tear itself apart. Democratic Rep. Dan Goldman told MSNBC that he has seen "no reason" to save McCarthy but admitted that the speaker will need to win over at least a few Democrats to hold onto his position.
TL/DR: "I think the government's case looks extremely strong. They have multiple cooperating witnesses who worked very closely with him and are going to say that they committed a crime with him. It's hard to imagine that doesn't carry the day here," former federal prosecutor Sarah Paul told the Financial Times.
Sam Bankman-Fried, founder of the now-bankrupt crypto company FTX, will appear in court to face charges of defrauding investors and conspiracy stemming from the collapse of FTX in November of 2022. He has pleaded not guilty. Prosecutors called his alleged scheme "one of the biggest financial frauds in U.S. history." The trial is getting extra publicity from the release of a book by American author Michael Lewis, titled Going Infinite: The Rise and Fall of a New Tycoon.
Bankman-Fried launched FTX in 2019, two years after launching the hedge fund Alameda Research. He soon boasted of 1 million users, including celebrities, buying and selling cryptos, with Forbes estimating his net worth to be ~$26 billion and FTX at $40 billion. But things fell apart for the once-responsible crypto poster child and political donor after rival Binance said it would sell all its FTX's currency, FTT. The massive sale tanked FTT's value and traders rushed to cash in their holdings, causing a bank run. Bankman-Fried was arrested in the Bahamas in December.
What happens now? The trial — which will have broader implications than just whether or not Bankman-Fried is found guilty — will begin today in a Manhattan court with a jury selection and will last about six weeks. He could spend the rest of his life in prison if convicted and sentenced to the statutory maximum. The trial represents the first test for authorities' efforts to regulate the crypto world and will broaden insights into the lawless sector. Thousands of pages of evidence and (possibly) testimonies will be presented by Bankman-Fried's closest friends — three of whom have pleaded guilty and are cooperating with prosecutors — insiders and his ex-girlfriend, Caroline Ellison. The defense remains focused on casting the blame on others. Bankman-Fried is expected to be tried for five additional counts, including bribery of a foreign official, in March 2024.
TL/DR: "It's an unjustified policy, and it's also a very asymmetric policy. It's the most powerful nation on Earth against a very small country that has no quarrel with any country around the world," Cuban Vice Foreign Minister Carlos Fernández de Cossío Domínguez told Newsweek.
President Joe Biden can take at least four immediate steps to improve Cubans' lives without relying on Congress or facing backlash at the ballot, Cuban Vice Foreign Minister Carlos Fernández de Cossío Domínguez told Newsweek. Despite calls to remove long-standing sanctions, the U.S. defends its position over alleged human rights abuses by the Cuban government, which Cuba denies.
After Biden boosted ties with Vietnam, de Cossío suggested four action points. First: "Correct the mistake of putting Cuba on an arbitrary list of the State Department of countries that sponsor terrorists." Although Havana was removed in 2015, Donald Trump added Cuba back to the list. Second: Remove sanctions on "shipping companies" that "deprive" Cubans of fuel supplies. Third: "Stop the policy of going after Cuban medical cooperation," a policy Washington claims amounts to modern slavery as staff were reportedly unpaid and forced into expeditionary missions. Fourth: "Suspend the possibility of courts taking action on demands placed for people that claim property in Cuba against investors."
What happens now? With a 2024 election that could potentially see Biden in a rematch with Trump, de Cossío said all four points could be addressed without substantial political risk. "None of them we believe will cost him votes," de Cossío said. "We believe that he has not gained any votes... by keeping the policy put in place." Domestic politics have played a role too. A Cuban diaspora community in the U.S. helped push Florida into Republican hands, while Democrats, like Bob Menendez, strongly oppose easing restrictions. But with Democrats' hopes of winning back Florida fading and Menendez's political future in question, Biden may need to soften the policy—should he see fit. While there's been some progress, talks on substantive issues remain stalled. A White House National Security Council spokesperson said the U.S. "continue(s) to look for ways to support" Cubans while "maintaining restrictions on the Cuban government and its military, intelligence, and security services."
TL/DR: "I have denied untruths where they talk about the highest level of combat readiness of our forces, because I simply did not sign that and it is not accurate," said Serbian President Aleksandar Vucic. "We don't even have half the troops we had two or three months ago."
Serbia has withdrawn 4,500 troops near the border with Kosovo, after deploying 8,350 there to quell tensions in the aftermath of a deadly gun battle involving Kosovo police and armed Serbs last month. Serbia, Russia's closest ally in Europe, could be turning its back on Moscow after the two had contradicting responses to the incident.
Kosovo accused Serbia of orchestrating the attack as a false flag operation to justify an invasion to retake the region, pointing to Belgrade's concurrent buildup of troops on the border. Experts highlighted similarities between Serbia's troop placement and those made by Russia before it invaded Ukraine. Russia immediately jumped to Serbia's defense, blaming Kosovo for the violence and stoking fears that the tension could be harnessed by Belgrade and Moscow to further destabilize East-West relations in Europe. Despite its fierce rivalry with NATO—and a slew of pro-Russian candidates surging in European polls—Serbia has requested the presence of more NATO troops in Kosovo. This could force a wedge between Russia and Belgrade, undermining Moscow's attempts to propagate "Ukraine fatigue" in Europe.
What happens now? The U.S. and other NATO nations have welcomed Serbia's decision to reduce troops from the border. But the tension in Kosovo has not dissipated, and more violence could be on the horizon. Some experts, including The Guardian's Julian Borger, have suggested that Serbia may be taking the U.S., NATO and E.U. "for a ride," and that Belgrade has been placating the West's attempts to coax it out of Russia's orbit in an attempt to prompt NATO to let their guard down in Kosovo, potentially setting the stage for another military conflict in Europe. Kosovo will now look to NATO to step up its peacekeeping operations, but may be left frustrated by the U.K.'s pledge of just 200 new troops—the bloc's only troop surge—and NATO General Secretary Jens Stoltenberg's insistence that the conflict could be solved through "E.U.-facilitated dialogue."
TL/DR: "BEWARE!! There's a video out there promoting some dental plan with an AI version of me. I have nothing to do with it," Tom Hanks' post said.
Actor Tom Hanks is warning his fans against believing a video that he said appears to show him endorsing a dental plan. The video was created using artificial intelligence (AI), Hanks alleged in a post on Instagram, saying it was done without consent. It is unknown who produced the ad.
Hanks' post is reviving discussions about AI's impact on content creation. AI technology renderings have become much more realistic over the years, and recreating famous faces and voices has been a strong point of contention. AI is one of the main fights in the SAG AFTRA actors union strikes, as members feel their livelihoods are jeopardized and essentially could be replaced. One day before Hanks' post, Zelda Williams, daughter of late actor Robin Williams, spoke on the strike as a Disney short film will her father's voice without consent, saying the AI takeover isn't theoretical, but rather "very very real." Other celebrities whose voices have been reimagined by AI include Bruce Willis, Taylor Swift, Anthony Bourdain and Val Kilmer.
What happens now? SAG-AFTRA resumed negotiation talks with major studios on Monday. Actors fear that AI would destroy the potential of future minor roles in productions, such as background actors, if they can be added to films more cheaply. The Alliance of Motion Pictures and Television Producers (AMPTP) says this will not happen and has proposed better actors protections. However, SAG-AFTRA believes the AI threat will be too risky for their careers.
Jimmy Kimmel Takes Aim at Donald Trump in Blistering 'Live' Return
Jimmy Kimmel launched a blistering takedown of former President Donald Trump as he made a return to his talk show for the first time in several months, following the Writers Guild of America strike.
With the industrial action having concluded in late September, late-night talk shows—which had been off the air since the May 1 strike announcement—returned to screens, including ABC's popular Jimmy Kimmel Live!
And after missing out on weighing in on the number of legal woes that Trump has faced in the months that he was off the air, Kimmel dedicated several minutes of his opening monologue to mocking the 2024 presidential hopeful.
The Full STORY
"It most certainly can be charged as a misdemeanor, a criminal misdemeanor. Now, does that mean that it's grounds for expulsion? I don't think so. You know, if you start to do this, you're going to find a lot of folks are pushing for the expulsion of others. The fact that over hundreds of years, we've only expelled five members should tell you something. They always had that power, but I think both sides recognize that down this road lies madness. If we start to expel members, it's going to become an insatiable appetite," Fox News legal analyst Jonathan Turley dismissing GOP calls to expel Representative Jonathan Bowman from the House over his recent fire alarm incident.
"I've done many very difficult things being one woman standing many times with many long hours and personal sacrifices, but there is a limitation to human capacity. If Congress does not pass a debt commission this year to move the needle on the crushing national debt and inflation, at least at the next debt ceiling increase at the end of 2024, I will not continue sacrificing my children for this circus with a complete absence of leadership, vision, and spine. I cannot save this Republic alone," GOP Rep. Victoria Spartz, threatening to resign if a national debt commission is not created by the end of this year.
"We thought new innovation was needed to happen here," Ek replied. "We thought we can come in and offer a great experience that both makes consumers very happy and allows new creators new avenues. And the truth of the matter is some of it has worked, some of it hasn't. We're learning from those and we are moving on and we wish all of the ones we didn't renew with the best of success they can have going forward." Spotify CEO Daniel Ek on why Meghan Markle and Prince Harry's $20 million deal collapsed.
President Joe Biden's son, Hunter, is scheduled to appear in a Delaware court for arraignment on gun charges. He will enter a "not guilty" plea. Also, New York Times bestselling author Alex Marlow's book — Breaking Biden: Exposing the Hidden Forces and Secret Money Machine Behind Joe Biden, His Family, and His Administration — releases today. The book will unveil the findings of an investigation into the corruption within the Biden family.
Oklahoma lawmakers will hold a special session as Gov. Kevin Stitt demands a tax cut for all Oklahomans to put the state "on a path to zero income tax" and increase "fairness and transparency in our tax system and our budget process."
Michael Duane Zack, the 54-year-old man convicted of killing two women in 1996, is scheduled to be executed at 6 p.m. at the Florida state prison.
Atlanta Federal Reserve President Raphael Bostic is scheduled to participate in a conversation on the "Economic Outlook for 2024: Inflation, Rising Interest Rates, Labor Market, and Uncertainties" before the Leadership Atlanta alumni roundtable at 8 a.m. ET. Job opening data for August will be released at 10 a.m.
Trending
5 MIN READ
3 MIN READ
4 MIN READ
4 MIN READ
3 MIN READ
4 MIN READ
2 MIN READ
TRENDING

In Russia-Ukraine War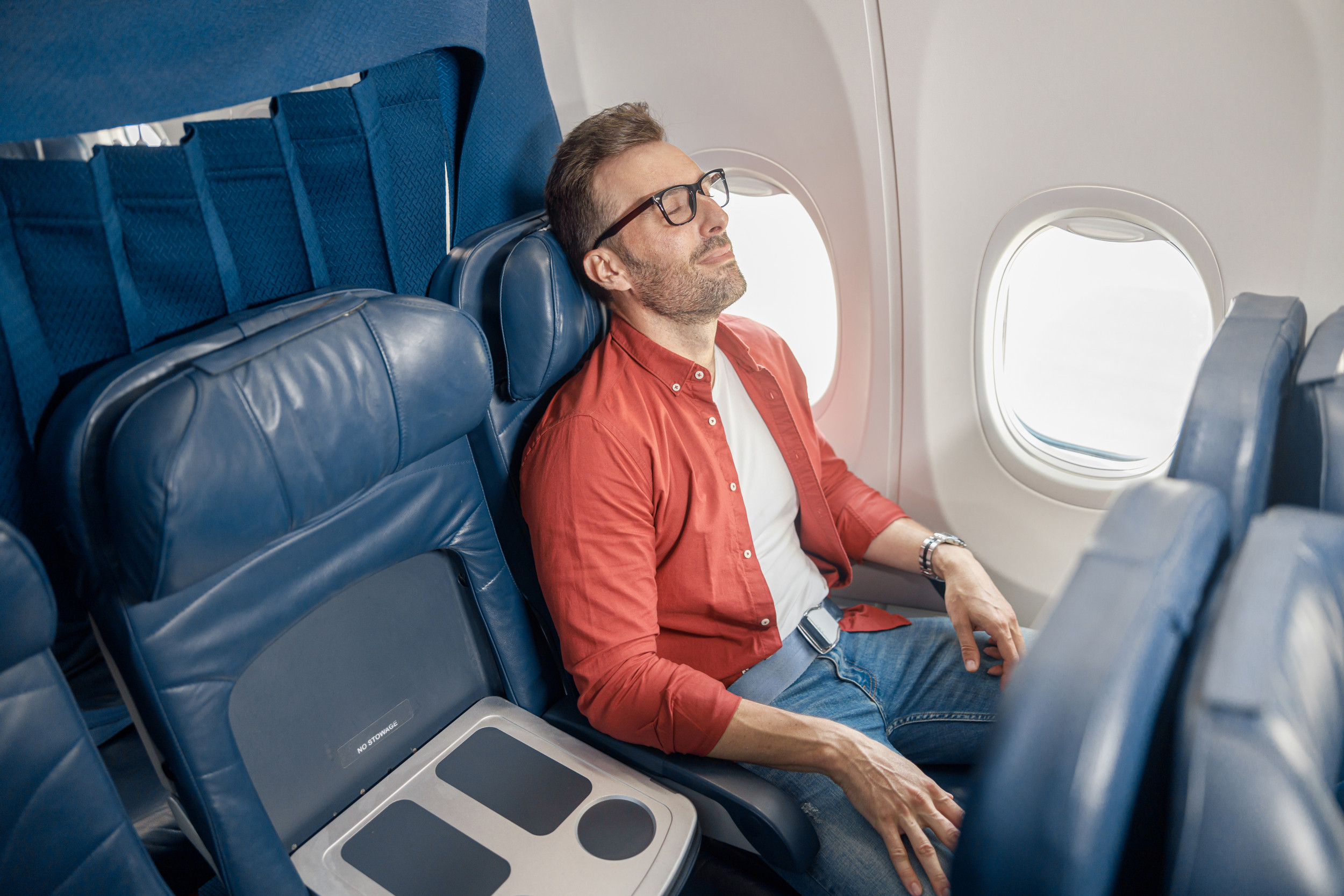 Several TikTok users were amused and impressed by the father in the latest viral clip, with one writing "props to that dad."
2 MIN READ
4 MIN READ
3 MIN READ
3 MIN READ
1 MIN READ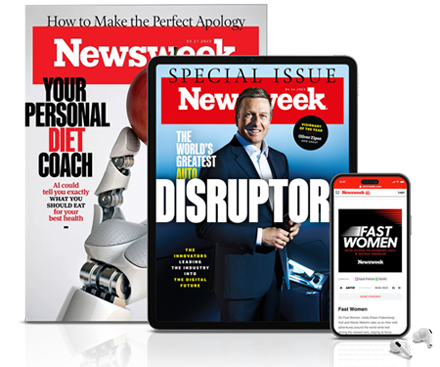 Newsweek magazine delivered to your door
Unlimited access to Newsweek.com
Ad free Newsweek.com experience
iOS and Android app access
All newsletters + podcasts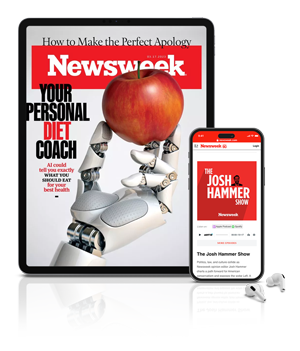 Unlimited access to Newsweek.com
Ad free Newsweek.com experience
iOS and Android app access
All newsletters + podcasts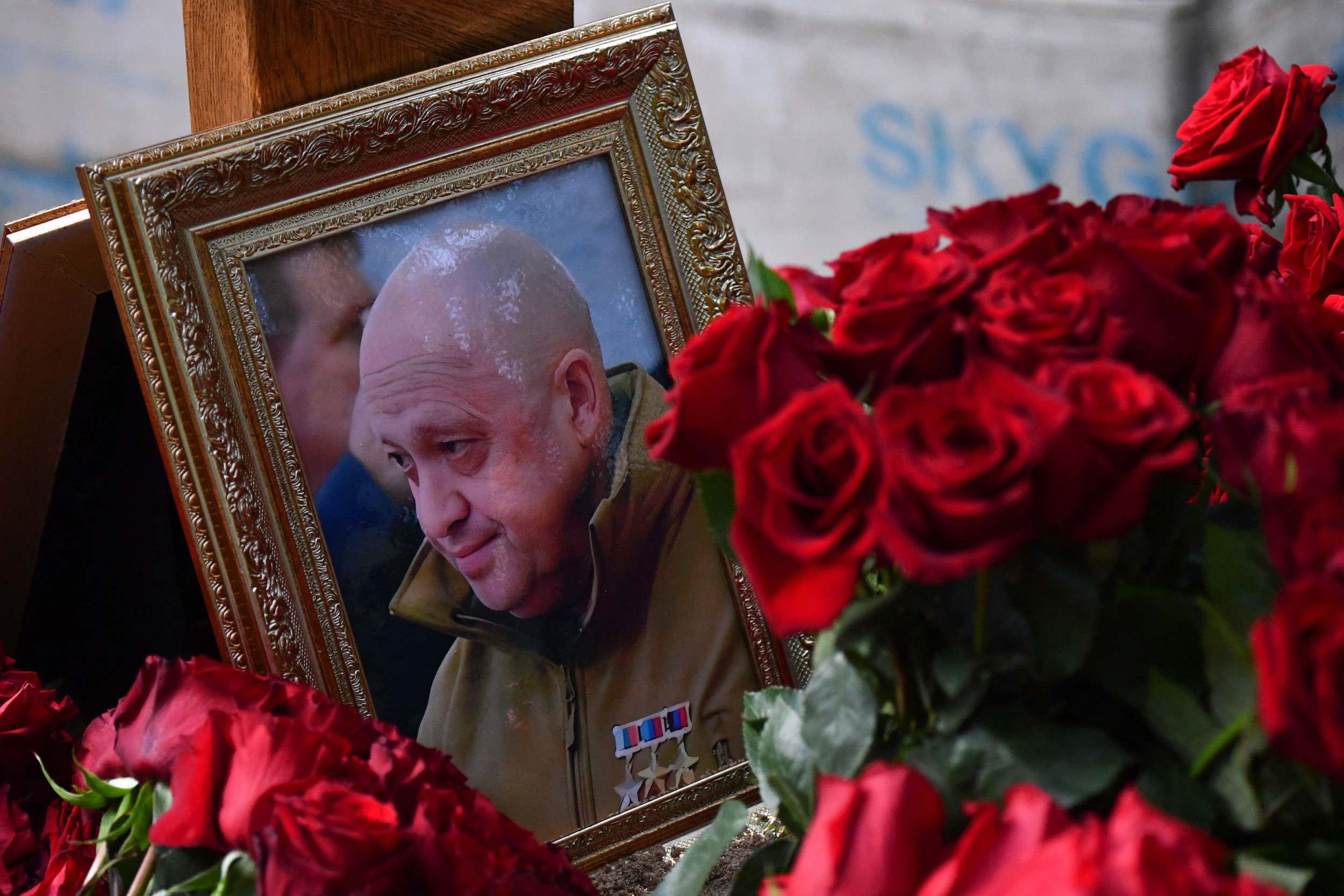 Three Wagner assault troops have reportedly already departed from Africa to participate in fighting in Ukraine.
2 MIN READ
2 MIN READ
2 MIN READ
2 MIN READ
2 MIN READ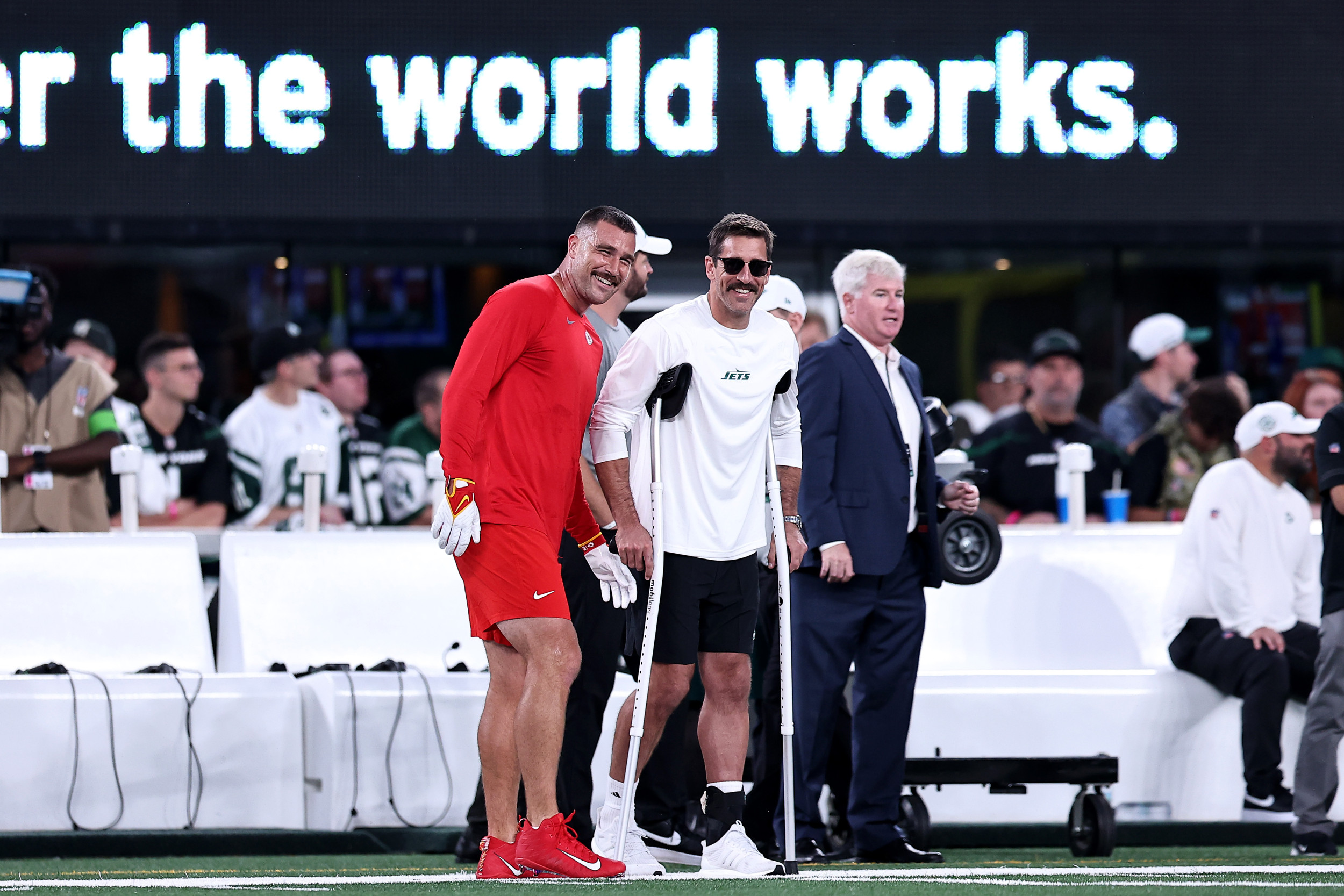 While it's typical to be in a walking boot for six weeks, Rodgers told McAfee on Tuesday he was in a shoe in 13 days.
4 MIN READ
2 MIN READ
2 MIN READ
2 MIN READ
2 MIN READ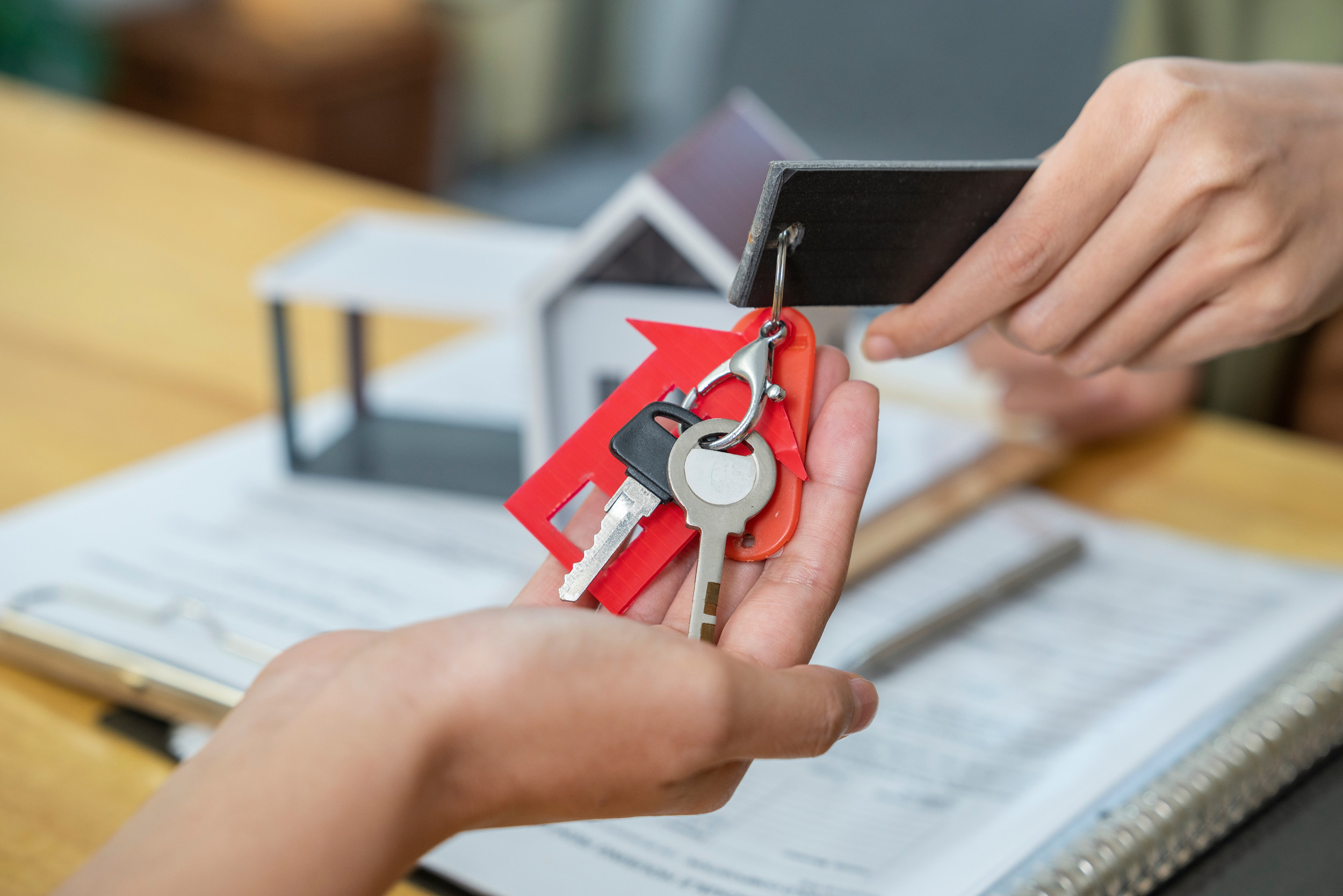 Although owning a home is how most people grow equity and build wealth, the current situation requires some careful thought.
4 MIN READ
4 MIN READ
4 MIN READ
3 MIN READ
3 MIN READ