The Daily Debate
It Is Time to Ax the Monroe Doctrine?
Welcome to the Bulletin,
House Democrats give Speaker Kevin McCarthy the votes needed to pass a short-term spending bill Saturday to keep the government open through mid-November. The bill includes natural disaster relief, among other bipartisan agreed on points, but no economic support for Ukraine. It will now go to the Senate for approval.
Representative Jamaal Bowman pulled a fire alarm at the Cannon building on Saturday as lawmakers voted on the short-term spending bill.
Special Counsel Jack Smith has added to his gag order request against former President Donald Trump, including homing in on a recent incident in which the former president raised questions about whether he purchased a firearm.
Proud Boys member Christopher Worrell, who disappeared days before he was supposed to be sentenced for his role in the U.S. Capitol riot was found unconscious by federal agents after he tried to return home, the FBI said on Friday.
Charles Edward Littlejohn, a former contractor for the Internal Revenue Service, was charged Friday with leaking tax information to news outlets about thousands of the country's wealthiest people between 2018 and 2020, according to the Justice Department.
MyPillow CEO Mike Lindell, a former advisor to Donald Trump, has said that he has had to reassure vendors repeatedly that his company is not on the verge of collapsing because of pending lawsuits, financial issues and his credit line decreasing.
Ethan Crumbley, the teenager who killed four students at Michigan's Oxford High School in 2021, will be sentenced to life in prison with no chance of parole.
In the ongoing war in Ukraine, Russia is set to hold nationwide exercises in preparation for "the danger of armed conflicts involving nuclear powers" on October 3. This will be the first time that Moscow has held such drills. On Friday, Russian President Vladimir Putin met with Andrei N. Troshev, former chief of staff of the Wagner group, in an apparent effort to exert further control over the militia the Wagner group following the death of Yevgeny Prigozhin, who led the group until his death in a plane crash in August.
A world without cigarettes is possible. Approximately 9 out of 10 adult smokers don't quit. These smokers deserve access to better alternatives to continued smoking. Learn more.
If you like this newsletter, please share it. If you've been forwarded this email, you can sign up on Newsweek.com/newsletter. If you have any story tips, feedback or ideas for what we should do next, please email Emeri B. Montgomery at e.montgomery@newsweek.com. We appreciate your feedback and you starting your day with us.
TL/DR: "She was a political giant whose tenacity was matched by her grace. She broke down barriers and glass ceilings but never lost her belief in the spirit of political cooperation," California Gov. Gavin Newsom said on the death of Sen. Dianne Feinstein.
The Democrats' majority in the Senate is even smaller with the death Sen. Dianne Feinstein of California. Feinstein died at the age of 90 on Thursday night after three decades in the Senate, her family announced on Friday. Feinstein, the oldest member of the Senate and longest-serving female senator announced in February that she would retire at the end of her term. MAGA supporters mocked her death, taking to X, formerly Twitter, to deride her.
Her death has left many wondering what happens next for the Senate and what will happen until a new senator is elected in 2024. Her loss, which leaves Democrats with a 50-49 edge, will unlikely change the split since Vice President Kamala Harris would still cast a tiebreaking vote. However, because Senate Democrats may need every vote to move quickly on the federal budget before the government is forced to shut down at midnight, the pressure is on California Gavin Newsom to pick a replacement for the remainder of Feinstein's term as soon as possible.
What happens now? Newsom previously hinted that Representative Barbara Lee would be his first choice to replace Feinstein. However, since Lee is already running in the Senate race, Newsom said he would prefer to select someone else. He faced criticism for replacing Harris, who was the Senate's only Black woman, with Alex Padilla, a Latino man, and has since vowed to select a Black woman to fill any future vacancies, which many widely thought was a signal that Lee would be his choice. Representatives Adam Schiff and Katie Porter are also running in the Democratic primary in solid blue California.
TL/DR: "Putin is looking for any chink in our armor, any weakness, and this is a self-inflicted weakness which is totally unnecessary," Bill Browder, the head of the Global Magnitsky Justice Campaign and prominent Kremlin critic, told Newsweek.
The race is on to reach a spending deal to stop a fourth federal government shutdown in the past five years ahead of midnight striking at the end of the fiscal year. But the rippling impacts would be felt further afield than U.S. territory—a shutdown could hinder Ukraine's ability to fight Russian forces in its grueling counteroffensive, handing the Kremlin an advantage Kyiv can ill afford and playing right into Russian President Vladimir Putin's hands.
The shutdown will impact "almost everything," from domestic U.S. services to the war in Ukraine, and is an "impending disaster" for Kyiv, Bill Browder, the head of the Global Magnitsky Justice Campaign and prominent Kremlin critic, told Newsweek on Friday. But military aid for Ukraine has tripped up negotiations to avoid a shutdown. A new bipartisan proposal to fund the government just until November was announced earlier this week, and included $6 million for Ukraine—something that has proved sticky with some vocal House Republicans skeptical of sending more aid to Kyiv.
What happens now? Kyiv now finds itself in a critical position, balancing sustaining its counteroffensive into the winter months with an awareness that next year's presidential elections could mean a change in Washington's support for its resistance. The U.S. is the single biggest contributing nation of military aid for Ukraine. But questions remain over how the shutdown would impact Ukraine's military aid pipeline from Washington. Experts suggest it could be a longer-term issue, but a "lapse in funding for Ukraine or any significant cut would absolutely have a negative effect on their ability to succeed," John Kirby, strategic communications coordinator for the National Security Council, told MSNBC earlier this week.
TL/DR: "It's not surprising that Melania and Ivanka are protecting themselves and separating their money from the former president. Of course, his creditors may argue that those transfers are fraudulent and designed to avoid paying Trump's debt if Trump is ever unable to do so himself," Neama Rahmani, President of West Coast Trial Lawyers told Newsweek.
Former First Lady Melania Trump could be the one to save the New York businesses of her husband former President Donald Trump. This week's sweeping ruling against Donald, his sons Donald Jr. and Eric, and the Trump Organization has put the Trump family at risk of his New York real estate empire. Tuesday's decision from New York Justice Arthur Engoron stripped the Trumps of control over some of their signature properties that helped create the former president's early image.

But legal experts say Trump could keep his hands on those properties with the help of family members like Melania, or his eldest daughter Ivanka, both of whom are not subject to Engoron's ruling. Trump could also transfer his New York properties to Ivanka. Melania may be looking for more money and property from Donald in the case of a divorce. This week, Page Six reported that Melania renegotiated her prenuptial agreement with Donald as his presidential campaign moves closer to the 2024 election. A trust for their son Barron and property are among the top items for the former first lady.
What happens now? The reports of Melania's prenup renegotiations come as Trump is embattled in several costly legal fights against his four indictments, the defamation case he lost to columnist E. Jean Carroll and his recent defeat in the Trump Organization civil case. However, there might not be any money left to get. Trump may be broke by the time the presidential election is over," Former federal prosecutor and President of West Coast Trial Lawyers Neama Rahmani told Newsweek. "He lost his defamation case to Jean Carroll and will have to pay more damages for defaming her again. He's already been found liable in the New York civil fraud case, lost his New York business license and has to dissolve his companies, and may get hit with a judgment of tens or hundreds of millions of dollars," Rahmani said.
TL/DR: U.S. Ambassador to Japan Rahm Emanuel is drawing ire from Beijing and apparently causing some disquiet in Washington over his recent remarks about China's leadership.
U.S. ambassador to Japan Rahm Emanuel has said a lot about China's political leadership in recent weeks, drawing ire from Beijing and causing some disquiet in Washington. President Joe Biden has sent top officials to Beijing since the Chinese spy balloon incident in order to mend ties, but it's been a one-sided outreach. With an upcoming summit between Biden and Chinese President Xi Jinping, Biden's national security aides have reportedly asked Emanuel to tone it down.
As Washington and Beijing spar over trade, technology, Taiwan, and other things, Emanuel has taken aim at China in at least five posts on X this week. He also weighed in on the ousters of former Foreign Minister Qin Gang, a pair of rocket force officials, and China's defense minister, referencing some of Beijing's touchy subjects—the longevity of its leadership and Xi's tendency to purge officials. He also drew comparisons to China's "wolf warrior" diplomats, whose statements have strained relations with their host countries in recent years.
What happens now? Biden and Xi are expected to meet on the sidelines of the Asia-Pacific Economic Cooperation Summit in San Francisco in November as the world's two largest economies seek to stabilize strained ties. Although talks between top officials of both sides raise hope of a Biden-Xi meeting, China's Ministry of State Security suggested this month that the meeting will take place if the U.S. shows "sufficient sincerity." China has said it is in talks with the U.S. on who will represent the country for the summit and will announce "in due time." The Wall Street Journal reported that Vice Premier He Lifeng and Chinese Foreign Minister Wang Yi are discussing possibilities to visit the U.S. and prepare for a potential Xi-Biden meeting this fall.
TL/DR: You might need to ditch the coat this Winter, as El Nino is forecasted to bring more blistering temperatures.
If you thought winter could help us escape record-breaking temperatures, think again. The National Oceanic and Atmospheric Administration (NOAA) predictions reveal a much different winter outlook this year across the U.S.— with "over a 95% chance" of strengthening El Niño riding through the upcoming winter, according to NOAA's Climate Prediction Center meteorologist Scott Handel.
El Niño is characterized by hot sea surface temperatures in the Pacific Ocean, occurring roughly every 2-7 years. Its effects ripple beyond the Pacific, influencing global weather patterns. There is a 70 percent chance of an intense El Niño event by the November-December-January season, Handel said, marking a significant shift from the past three winters, which were dominated by La Niña, El Niño's counterpart, which cools ocean surface temperatures. Data from the University of Maine show that since mid-March, the average sea surface temperature worldwide has been higher than ever since records began in 1981.
What happens now? What will that look like? It depends on where you live. For October, most of the country is favored to have "warmer than normal temperatures," Handel said, particularly true for areas spanning from the Northeast and Great Lakes to the Western Gulf Coast region. Overall, drier conditions are expected in the Pacific Northwest and much of the Midwest this winter. Wetter-than-average forecasts are expected across the Southeast and along much of the East Coast, while regions like the Northeast and Great Lakes anticipate warmer temperatures. The winter forecast across the Southern U.S. is more uncertain due to lingering warm ocean temperatures. The Pacific Northwest, Northern Rockies, and parts of the Great Lakes are predicted to have warmer and drier conditions, consistent with anticipated El Niño effects.
TL/DR: "After my first visit to the Hoover Dam in February 2021, I knew I had to swim across Lake Mead," Thomas said. "Water levels in the lake are in danger of dropping so low that a swim may not always be possible across this beautiful and important body of water."
Water levels in Lake Mead, which straddles the border between Arizona and Nevada, offer swimmers a rare opportunity, including one Colorado resident seeking to become the first person ever to swim across the lake. The lake has suffered from years of drought, reaching record-low levels last summer before starting to recover after a year of above-average rain.
This increase has prompted cancer survivor ultramarathoner Sarah Thomas to attempt to swim across the lake on October 6 as part of a fundraising initiative. An experienced long-distance swimmer, Thomas believes the decreasing water levels in the lake are in danger of dropping so low that a swim may not be possible, so she is taking advantage of this uptick to attempt the feat, which she expects to last 30 hours. Lake Mead has become a cause celebre of climate activists in the U.S., with AccuWeather meteorologist Alex DaSilva telling Newsweek that while the lake is "much above last year's levels," it is "still below" those recorded in 2018, 2019 and 2021—all of which were drought years.
What happens now? Thomas hopes to raise money for Swim Across America through her swim, which will see her start in South Cove before following the lake for 50 miles until it reaches the Hoover Dam. When she does need to refuel or hydrate during the mammoth swim, her team will toss her the item from a nearby boat, and she will consume it while treading water. If Thomas succeeds, it will be another record to add to her list, which includes being the first person to complete a four-way crossing of the English Channel in 54 hours and 10 minutes in 2019, a two-way crossing of the North Channel in 21 hours and 46 minutes, and a two-way swim lengthwise of Lake Tahoe.
Evangelical Christians are Saudi Arabia's Surprise New Best Friends
Handing out Bibles is illegal in Saudi Arabia. Proselytizing could carry the death penalty. The birthplace of Islam and the Prophet Muhammad ranks among the lowest countries in the world for human rights. It was home to 15 of 19 of the 9/11 attackers.
Delaware resident Pam Laurion loves it.
She has been on three trips to visit sites that tie back to biblical history, encouraged by reforms under Saudi Arabia's de facto ruler Mohamed bin Salman, who has begun opening to the outside world and says he seeks to promote a more moderate form of Islam even as he is accused of entrenching absolute rule — and of complicity in murder.
The Full STORY
"Dianne made her mark on everything from national security to the environment to protecting civil liberties. She's made history in so many ways, and our country will benefit from her legacy for generations," President Joe Biden on the death of Sen. Dianne Feinstein.
"We don't take an oath to a king or a queen or to a tyrant or a dictator. And we don't take an oath to a wannabe dictator. We don't take an oath to an individual. We take an oath to the Constitution, and we take an oath to the idea that is America, and we're willing to die to protect it," said U.S. Army General Mark Milley, who is stepping down from his Trump-appointed role as the nation's highest ranking military officer on October 1.
Donald Trump and Florida Gov. Ron DeSantis will be keynote speakers at the California GOP Fall 2023 Convention in Anaheim.
U.S. prosecutors face a deadline to obtain a return of an indictment by a grand jury President Joe Biden's son, Hunter, in his tax case under the Speedy Trial Act. Hunter was indicted earlier this month for allegedly purchasing a firearm while using illegal drugs.
The 2023 Ryder Cup matches begin at Marco Simone Golf and Country Club in Guidonia Montecelio, northeast of Rome, Italy. The 44th edition will run through Oct 1. The U.S. currently holds the cup following their 19-9 victory over Europe in 2021.
Trending
2 MIN READ
3 MIN READ
3 MIN READ
3 MIN READ
7 MIN READ
2 MIN READ
3 MIN READ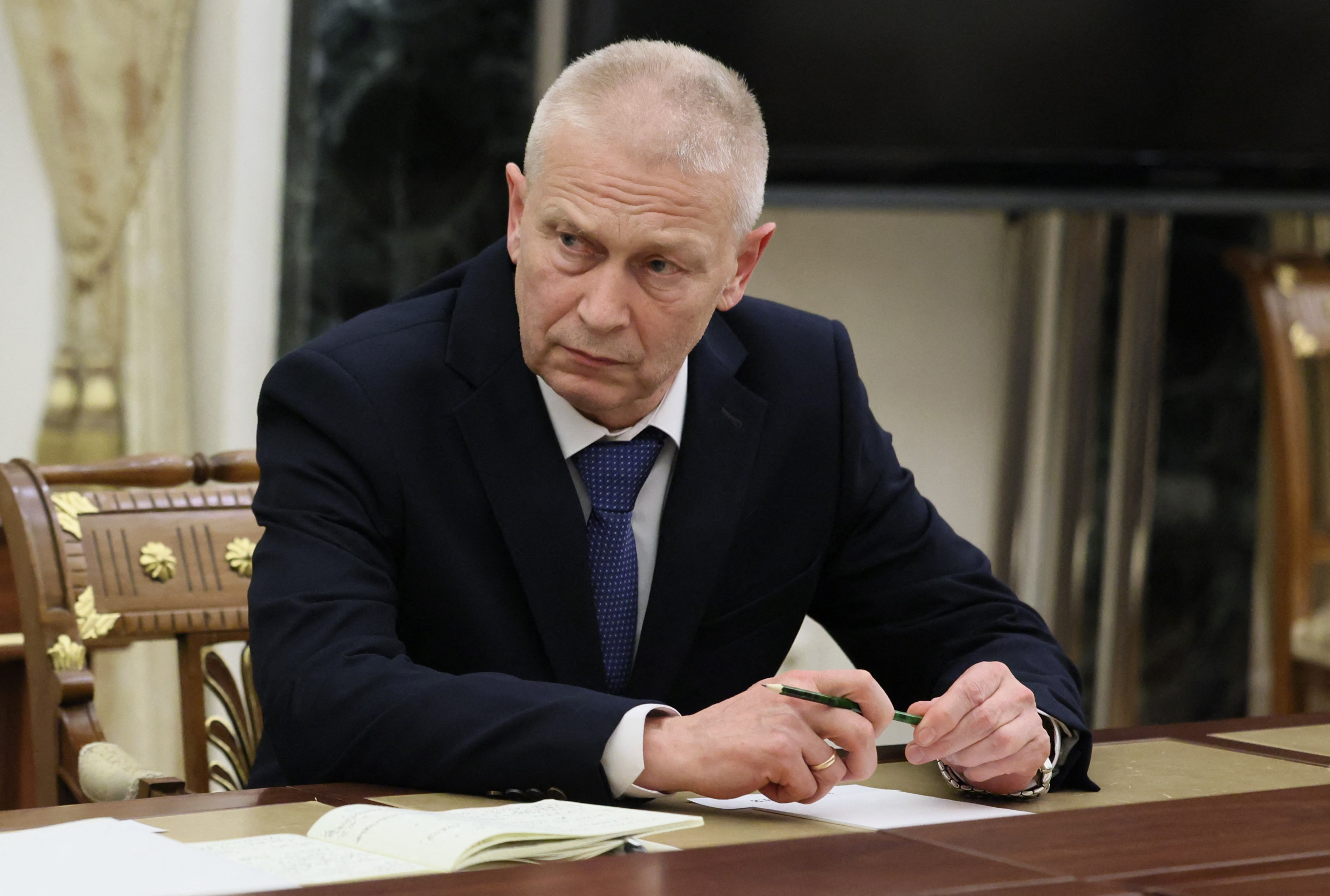 The Russian president tasked the former chief of the mercenary group, Andrey Troshev, with finding troops for combat formations.
2 MIN READ
2 MIN READ
3 MIN READ
3 MIN READ
2 MIN READ
TRENDING

In Russia-Ukraine War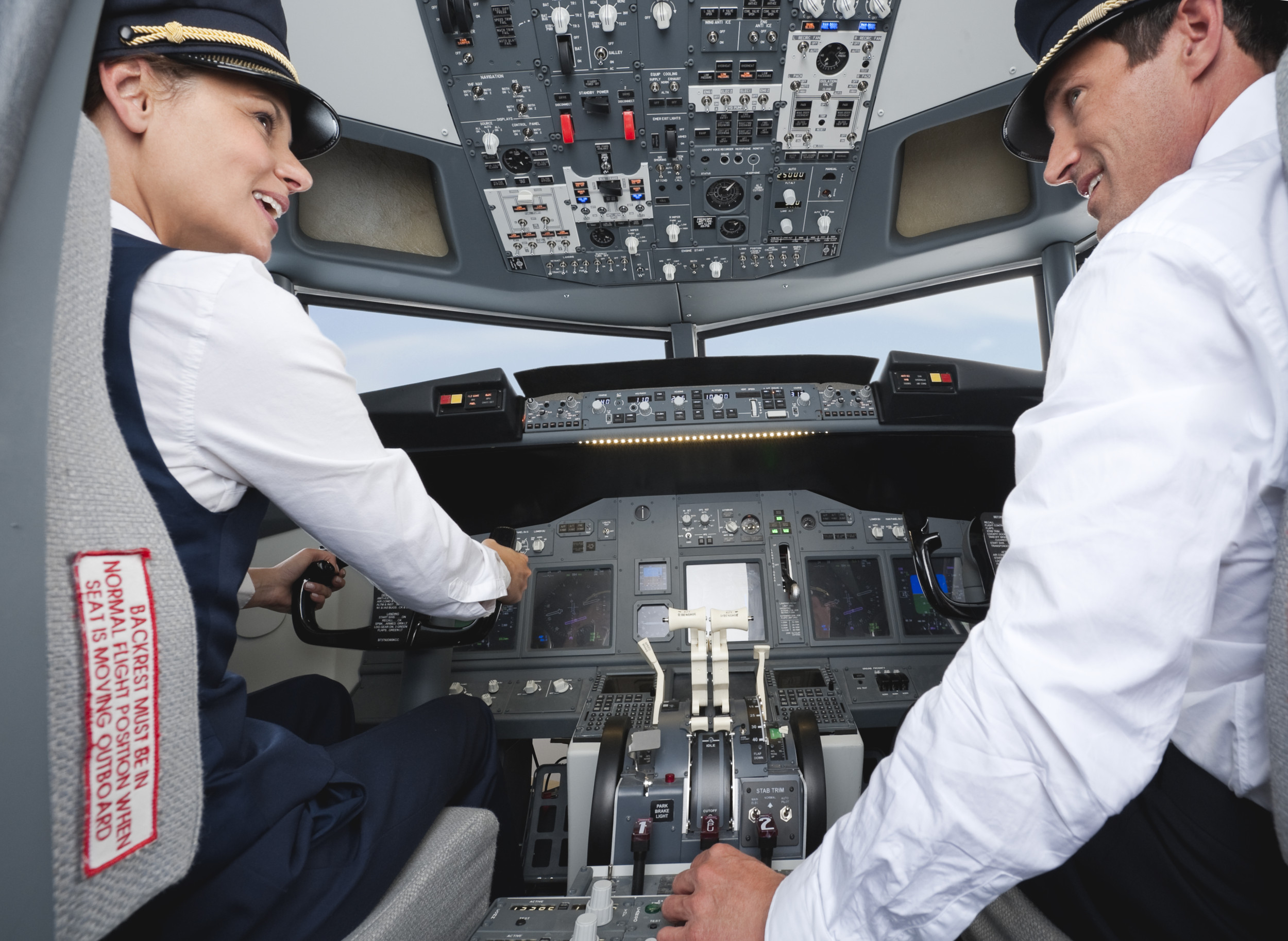 Social media users were amazed by the plane landing amid "unseen tumultuous currents" in the viral clip.
3 MIN READ
3 MIN READ
1 MIN READ
3 MIN READ
3 MIN READ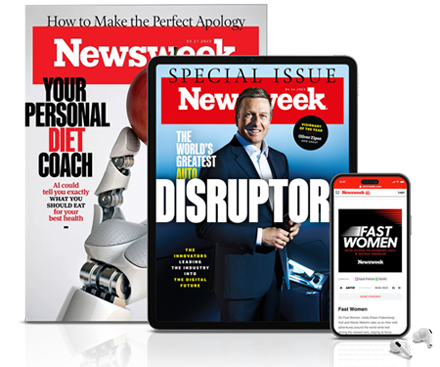 Newsweek magazine delivered to your door
Unlimited access to Newsweek.com
Ad free Newsweek.com experience
iOS and Android app access
All newsletters + podcasts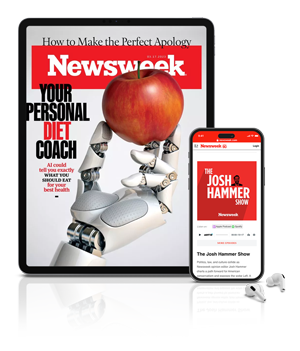 Unlimited access to Newsweek.com
Ad free Newsweek.com experience
iOS and Android app access
All newsletters + podcasts
After a dramatic day in Congress, the Senate signed off on a measure that will keep the government open for at least the next 45-days.
2 MIN READ
2 MIN READ
2 MIN READ
2 MIN READ
2 MIN READ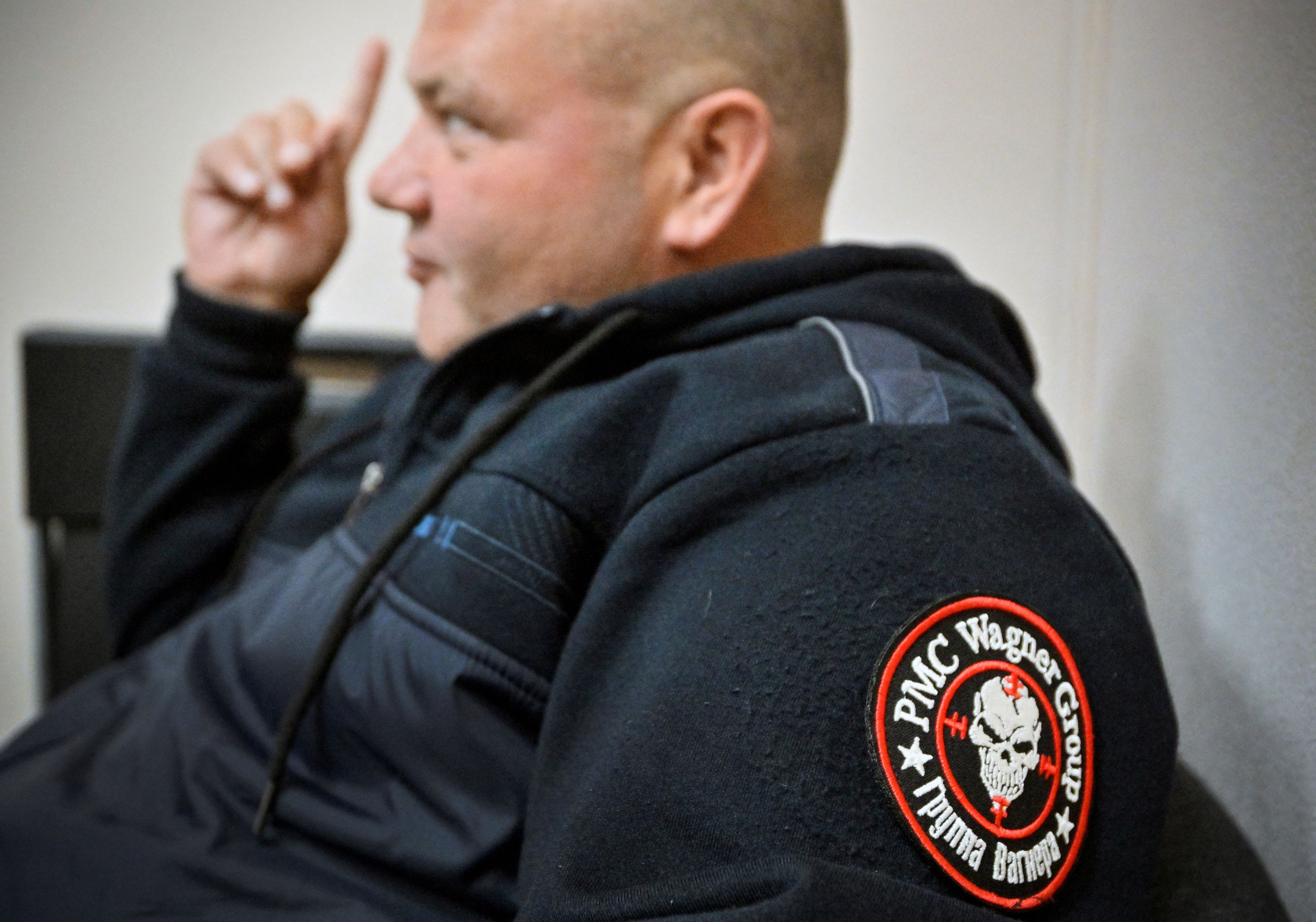 The Kremlin struggled to explain President Vladimir Putin's apparent U-turn on using mercenaries in his full-scale invasion of Ukraine.
2 MIN READ
2 MIN READ
3 MIN READ
2 MIN READ
3 MIN READ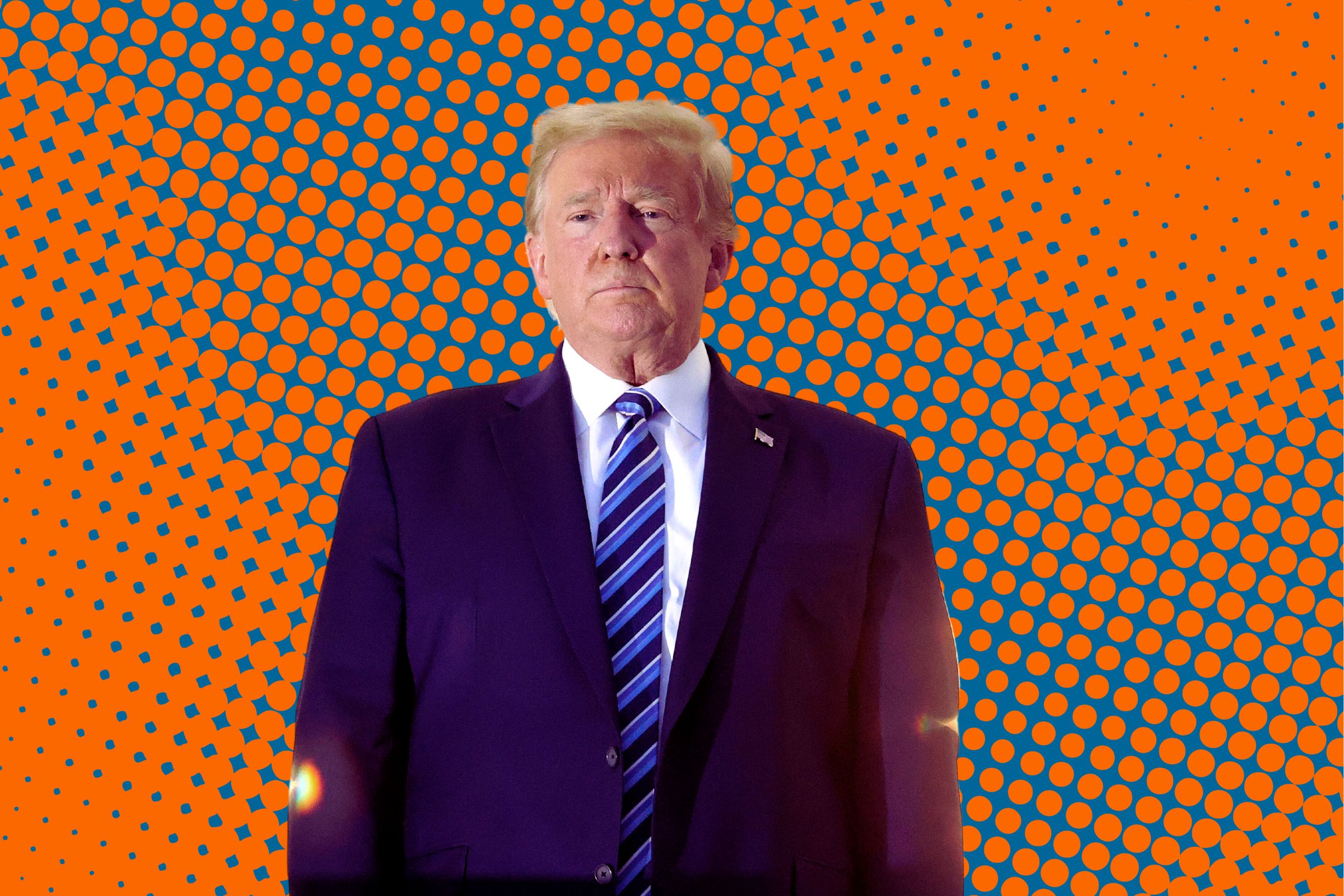 The former president is facing a major financial hit after a judge ruled Trump did commit fraud while inflating the value of his properties for years.
3 MIN READ
3 MIN READ
2 MIN READ
4 MIN READ
3 MIN READ
2 MIN READ
2 MIN READ
2 MIN READ
3 MIN READ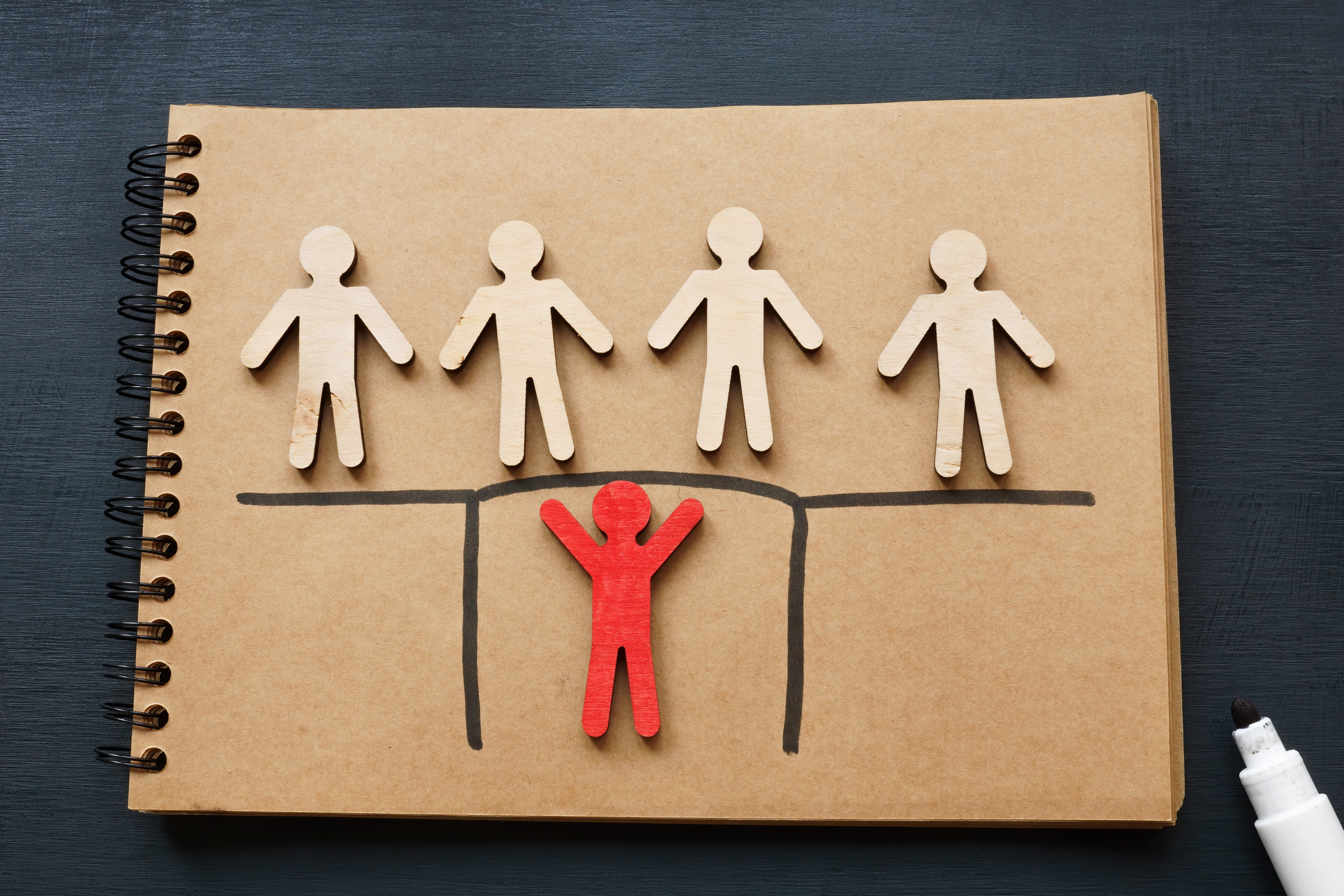 What happens when, even after embracing authenticity, leadership still falters? What's the next frontier?
2 MIN READ
3 MIN READ
3 MIN READ
4 MIN READ
6 MIN READ