The Daily Debate
Should Biden Step Aside?
Top Stories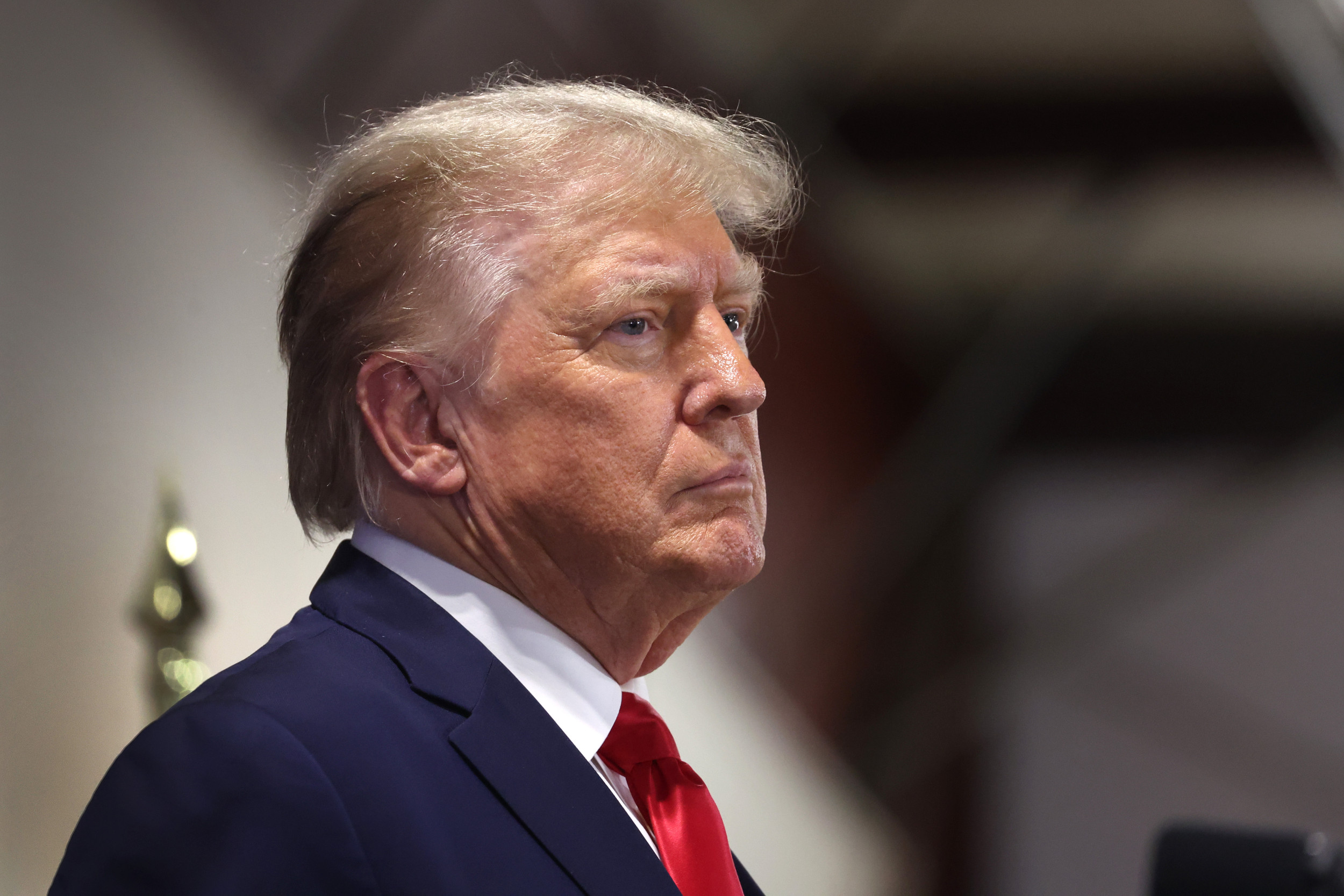 Watchdog group Citizens for Responsibility and Ethics earlier this month filed suit to ban Trump from 2024 presidential election ballots in Colorado.
2 MIN READ
Welcome to the Bulletin,
United Auto Workers will expand strikes to 38 General Motors and Stellanti locations in 20 states until the companies "come to the table with a serious offer," President Shawn Fain announced Friday.
Democratic Sen. Robert Menendez of New Jersey and his wife Nadine have been indicted by federal prosecutors on bribery charges stemming from their relationship with three businessmen
Dallas Mayor Eric Johnson is leaving the Democratic Party to become a Republican, saying while his city was able to thrive, Democratic policies elsewhere in the nation have put cities in "disarray."
Vice President Kamala Harris will lead the first White House Office of Gun Violence Prevention, intended to seek ways around Congressional inaction for stronger gun control legislation and curb rising violence.
Amazon will introduce ads to its Prime Video platform in early 2024, announcing an ad-free tier of $17.98 per month. The move has angered some viewers.
The CDC's advisory committee voted 11-1 to recommend a maternal vaccine to protect newborns from respiratory syncytial virus, or RSV– the first of its kind. The vaccine, made by Pfizer, still needs recommendation from the CDC.
A Guantanamo Bay judge has ruled 9/11 defendant Ramzi bin al-Shibh incompetent to stand trial, determining abuse while held in CIA custody rendered him psychotic.
Nearly 50 people have been arrested in an attempt to storm seats of government in Accra, Ghana amid ongoing protests over a looming economic crisis.
In the ongoing war in Ukraine, Russia said Ukrainian missiles targeted the Russian Black Sea Fleet's headquarters in Sevastopol in occupied Crimea, in another day of attacks on Russian naval command centers as Kyiv looks to force Moscow's forces from the peninsula.


A world without cigarettes is possible. Approximately 9 out of 10 adult smokers don't quit. These smokers deserve access to better alternatives to continued smoking. Learn more.
If you like this newsletter, please share it. If you've been forwarded this email, you can sign up on Newsweek.com/newsletter. If you have any story tips, feedback or ideas for what we should do next, please email Emeri B. Montgomery at e.montgomery@newsweek.com. We appreciate your feedback and you starting your day with us.
TL/DR: Ukrainian President Volodymyr Zelensky thanked President Joe Biden for the new tranche of military aid in Washington, D.C., saying it "has exactly what our soldiers need now."
President Joe Biden announced a new military aid package for Ukraine worth $325 million during Ukrainian President Volodymyr Zelensky's visit to Washington despite growing opposition from Republicans. Zelensky's second wartime visit to Washington, D.C., was spent meeting with leaders of Congress on Capitol Hill as he sought more support for Ukraine's counteroffensive. Zelensky met with military leaders at the Pentagon, followed by a red-carpet welcome at the White House and a private meeting with Biden. Zelensky said Ukraine would "lose the war" without the aid, Senate Majority Leader Chuck Schumer said.
Although Zelensky didn't get the hero welcome he received last time, several lawmakers praised the wartime leader, including House Speaker Kevin McCarthy, who faces opposition from his far-right flank. Zelensky's visit comes at a delicate time; Polls show that Americans are growing wary about the war. Congress has approved $113 billion in funding to Ukraine. Zelensky dealt a blow during his visit as Ukraine's staunchest supporter, Poland, said it would no longer send weapons to Kyiv amid a grain dispute.
What happens now? Biden's new military package comes as his request for $24 billion for Ukraine is hanging in balance as several Republicans have expressed opposition. The new package will include air defense systems, more artillery and ammunition, and more anti-tank weapons, Biden said, adding that the first U.S. Abrams tanks (pledged previously), will reach Kyiv next week. Zelensky stressed that Ukraine must have long-range missiles, the Army Tactical Missile System, or ATACMS. But National Security Adviser Jake Sullivan said that ATACMS will not be provided, at least for now. Zelensky arrived in Canada earlier today and is scheduled to address the Canadian parliament and meet with Prime Minister Justin Trudeau.
TL/DR: "The time is right for me to take on different roles, knowing that we have truly talented teams and a passionate, principled leader in Lachlan." Rubert Murdoch wrote in a letter Thursday
The Fox era under Rupert Murdoch is officially over. Murdoch announced he is stepping down from his chairman's role at the top of the Fox Corp. and News Corp. boards after a 70-year career. His son, Lachlan Murdoch, will take over both chairmanships while continuing as executive chair and CEO.
What does this mean for Fox News? Political shifts could ensue with Lachlan reported to be even more conservative than his father and shown influencing Fox News towards the right during the Trump administration. Some have credited the network's promotion of false election fraud claims to Lachlan which resulted in a $787.5 million defamation lawsuit settlement with Dominion Voting Systems. Some viewed the transition in a positive light, with News Corp. stock shares shooting up after the announcement. The number one cable news network under Lachlan could help Donald Trump ahead of the 2024 election. Shortly after Fox announced Murdoch's retirement, several MAGA supporters took to X (formerly Twitter) to celebrate, while others criticized the Murdoch family.
What happens now? Rubert Murdoch will be appointed chairman emeritus when the transition is made official in November. The media giant continues to face a plethora of lawsuits as it transitions chairmans. New York City's pension funds and the state of Oregon sued Fox Corporation earlier this month, accusing the Fox News' parent company of harming shareholders by opening itself up to defamation lawsuits, and is facing a defamation claim from the voting company Smartmatic seeking $2.7 billion in damages. It is unclear how the change in leadership could influence Fox's coverage, especially as presidential campaigns ramp up in advance of the 2024 primaries.
TL/DR: "People are frustrated with politics because it does feel like we've been fighting the same political fights since at least the Reagan era, if not earlier," progressive political consultant Kait Sweeney told Newsweek.
Public trust in the federal government reached a historic low, and most Americans say they're deeply unhappy with both major political parties and their choices in 2024 candidates, a Pew Research Center study revealed. 16% of U.S. adults said they trust the federal government, the lowest in nearly 70 years. 65% of Americans said they always/often feel exhausted by politics, and 55% said politics made them feel angry. "The breadth and the scope of the negativity is jarring," the study's co-author, Hannah Hartig, told Newsweek.
Americans' approval of Congress, the Supreme Court, and other institutions has declined for years, driven by deep polarization. The share of adults who dislike both parties is up to 28%, four times higher than in 1994. The study raises warning signs for President Joe Biden and Donald Trump; Only 4% of Democrats and 13% of Republicans were extremely or very satisfied with the 2024 field. Voters will head to the polls "picking the lesser of two evils," GOP pollster Robert Blizzard said.
What happens now? The public's dissatisfaction has given rise to more interest in third-party candidates, the study found. But a majority of respondents don't think an independent, third-party candidate will win the presidency anytime soon. A majority of Americans also hold an unfavorable view of the Supreme Court, favor term limits for members of Congress, and support ending the Electoral College system. The 2024 election has shone a spotlight on the age of elected officials. At 80, Biden is the oldest person to hold the office in U.S. history, and if 77-year-old Trump wins, he would be the oldest person ever elected president. Heading into the election, Blizzard said one thing is clear: "This will be the most negative, aggressive, disgusting presidential campaign of all time... It'll be a race to the bottom."
TL/DR: "None want to use the ruble because of the difficulty in paying to a Russian bank and in converting the ruble to other currencies," Macro Advisory CEO Chris Weafer told Newsweek. "Most now prefer to use the yuan… as it has the greatest convertibility of the other alternatives."
African countries are turning away from the Russian currency to pay for goods they import from Russia, as they turn to the Chinese currency instead in search of flexibility, stability, and safety. Russian central bank data showed that the share of Russian ruble payments for exports to Africa tumbled to ~13% in July 2023 from ~24% in July 2022, while African trade with Russia increased to 3.7% of Russia's exports from 2.3%.
The ruble has suffered since Russia's invasion of Ukraine amid Western sanctions and military costs. Last month, it plunged to the lowest since March 2022, extending declines that have taken the currency >27% lower this year. As Moscow pushed states to pay for products in rubles or BRICS currencies, India purchased discounted oil in its local currency. However, Russia cannot access up to $1 billion each month in Indian banks due to the Indian central bank's conversion restrictions. Brazil and Argentina are among a growing number of countries that moved to settle trade in yuan.
What happens now? Russia is working with Indian authorities to find a way to access the rupees trapped in Indian banks. Macro Advisory's Weafer said: "From January, when the United Arab Emirates joins BRICS, I expect to see a greater use of the UAE's (currency), the dirham in bilateral Russian trade also." Meanwhile, China has been working to boost the yuan and weaken the dollar's grip on the global economy. China has even called for energy trade with the Gulf Arab states to be settled in yuan. If realized, it would cause considerable disquiet in Washington, but it may be consistent with Saudi Arabia's increasing hedge against the U.S. Still, the dollar's foothold in energy and other markets makes the global safe haven particularly difficult to replace in the near term.
TL/DR: A SSA inspector general's 2022 report found that $368 million in overpayments could have been avoided if the agency had "effective controls over benefit-computation accuracy."
Social Security recipients have been hit with payback demands following overpayment, and the government agency is facing questions over how millions were incorrectly paid out. For many, SSA benefits — paid based on earnings records to those aged 62 or older or to people with a disability/enough work credits — form the bulk of their income. The SSA regained $4.7 billion of overpayments in 2022, while $21.6 billion remained outstanding, the inspector general's 2022 report revealed.
Seattle news station KIRO-TV found examples of why overpayments are being made, with partial blame on recipients, but a chunk was due to SSA processes and staffing levels. A SSA spokesperson acknowledged "resource constraints" but told Newsweek that "our payment accuracy rates remain very high." A Center on Budget and Policy Priorities 2022 report found that staffing is at its lowest level in 25 years, with 4,000 workers leaving during the pandemic. A hiring freeze was implemented due to budget shortfalls.
What happens now? SSA acting commissioner Kilolo Kijakazi previously said the agency was "rebuilding" its workforce. The SSA spokesperson told Newsweek that "improving our business processes to serve our customers better remains a top priority," adding that the agency is "making better use of data and technology to prevent some overpayments." The agency's current staffing numbers are unknown. Another Center on Budget and Policy Priorities report said: "With additional funding for the coming year, the agency could invest in the staff and technology it needs to better serve the public," noting that President Joe Biden has "requested an increase of 10 percent (about $1.3 billion) in Social Security's customer service budget in 2024," which will help the agency "restore service to an acceptable level."
TL/DR: "We forget what it feels like to be safe, and that brings us to this lawsuit...We need to get people off the streets," Sacramento County District Attorney Thien Ho said.
Officials are turning against California's unhoused population, urging the courts to weigh in on the homelessness crisis. On Tuesday, Sacramento County District Attorney Thien Ho joined a list of ongoing lawsuits concerning the homeless population and sued the city for failing to enforce local laws in cleaning up homeless encampments— that he says results in the nation's capital "collaps[ing] into chaos."
California's issue of escalating homelessness has reached a breaking point. The state has the largest homeless population in the country, possessing a third to nearly half of unhoused Americans. San Francisco and Santa Ana have also been at the center of legal battles, and the state has even asked the Supreme Court to weigh in on the encampments statewide. State organizations filed a legal brief asking Supreme Court justices to appeal Martin v. Boise, which upended homeless policy in West Coast cities, stating California's problem is different with billions of dollars funneled into homelessness programs. Republicans have used the encampments in California as proof of failed Democratic policies, but even liberal voters and public officials in the state have become frustrated with the situation.
What happens now? The growing homelessness crisis continues mounting political pressure on California's top officials. Governor Gavin Newsom, who has helped clear homeless camps himself, recently announced that the state was sending cities and counties an additional $38 million to "clean up encampments." Some advocates suggest that encampment crackdowns will only further negatively affect the homeless population and insist on further funding into programs. Sacramento's Homeless Union plans to intervene in the Sacramento DA's lawsuit.
I Worked for Putin—He Was Rational, Patient and Logical
All in all, I worked in the team of Russian President Vladimir Putin's speechwriters for three years. I was present at dozens of meetings he held, both public and non-public. He seemed to be absolutely rational—perfectly logical and always in search of reasonable decisions.
Не looked just like a good corporate manager who knew how to ask proper questions and get proper answers. He was very patient and never disrespectful towards others. Adequacy was the key word.
I remember the meeting he held in the summer of 2010 during which something like 20-25 governors and members of the cabinet were present. After his introductory speech, journalists were escorted out of the room and the session became non-public.
The Full STORY
"I don't understand why anybody votes against bringing the idea and having the debate, and then you got all these amendments if you don't like the bill. This is a whole new concept of individuals that just want to burn the whole place down. That doesn't work," House Speaker Kevin McCarthy to reporters after MAGA Republicans contributed to a failed vote on Pentagon funding.
"So I took 10 people to the speech, and they were with me virtually every moment that I was there, and if I wasn't talking with them, I was taking pictures with people, so there would have been no occasion for this to happen. It's completely absurd," Rudy Giuliani denying allegations he groped Cassidy Hutchinson on January 6, 2021, later adding that he's thinking of "going after her and the publication" during an appearance on Newsmax.
"If the United States is concerned about China and wants to pivot towards Asia, then you have to ensure that Putin doesn't win in Ukraine. Because if Ukraine wins, then you will have the second biggest army in Europe, the Ukrainian army, battle-hardened, on our side, and we'll have a weakened Russian army, and we have also now Europe really stepping up for defense spending." NATO Secretary-General Jens Stoltenberg said during an event hosted by the Council on Foreign Relations.
It's a busy day for economic events. Federal Reserve officials, including Fed Gov. Lisa Cook, Minneapolis Fed President Neel Kashkari, and San Francisco Fed President Mary Daly, are scheduled to speak at various events from 8:50 a.m. ET. S&P flash services and manufacturing PMI figures are due at 9:45 a.m.
Idaho murder suspect Bryan Kohberger will be back for a court hearing, where Judge John Judge will hear the defense's arguments regarding their motion to dismiss the charges against him. Kohberger is charged with four counts of first-degree murder in the deaths of University of Idaho students and one count of burglary.
Chinese President Xi Jinping will meet his Syrian counterpart Bashar Al-Assad, who arrived in the eastern city of Hangzhou during his first visit to the Asian country for the first since 2004. The leaders will meet on the sidelines of the Asian Games.
Trending
2 MIN READ
3 MIN READ
3 MIN READ
2 MIN READ
3 MIN READ
2 MIN READ
3 MIN READ
TRENDING

In Russia-Ukraine War
3 MIN READ
4 MIN READ
3 MIN READ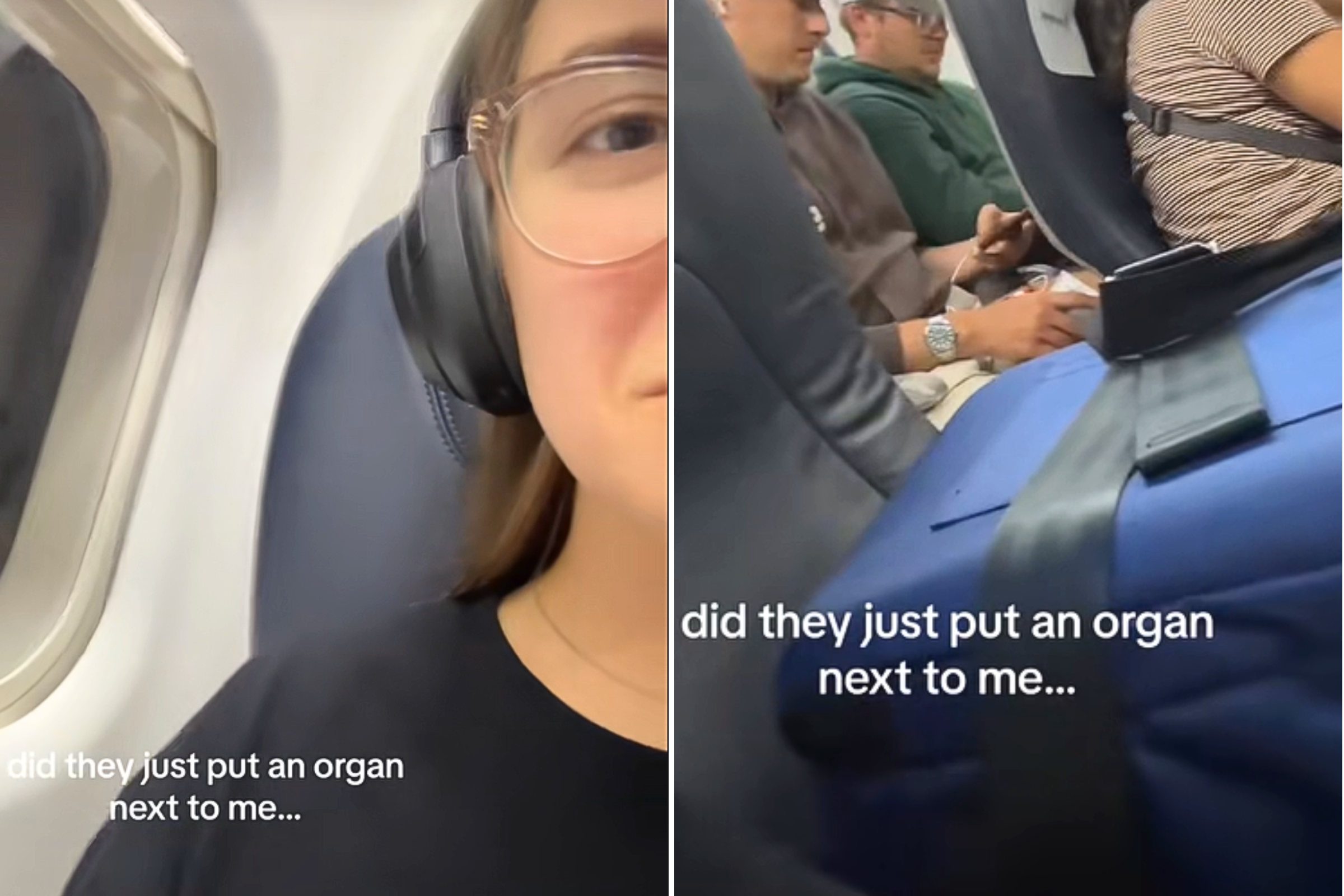 "Thinking back, they probably wouldn't have put a real transplant organ next to me, but it's still a cool thought," the woman told Newsweek.
2 MIN READ
4 MIN READ
2 MIN READ
1 MIN READ
2 MIN READ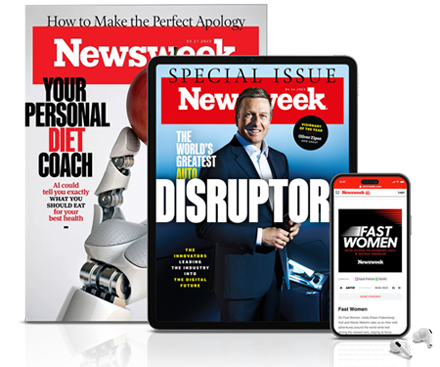 Newsweek magazine delivered to your door
Unlimited access to Newsweek.com
Ad free Newsweek.com experience
iOS and Android app access
All newsletters + podcasts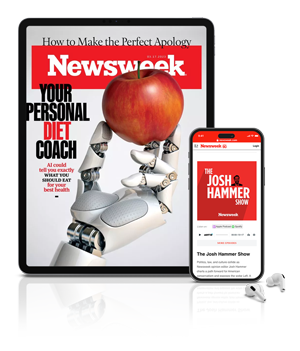 Unlimited access to Newsweek.com
Ad free Newsweek.com experience
iOS and Android app access
All newsletters + podcasts
Biden responded to a challenge from UAW President Shawn Fain to show up in person to support autoworkers as they continue to strike against manufacturers.
2 MIN READ
2 MIN READ
2 MIN READ
2 MIN READ
2 MIN READ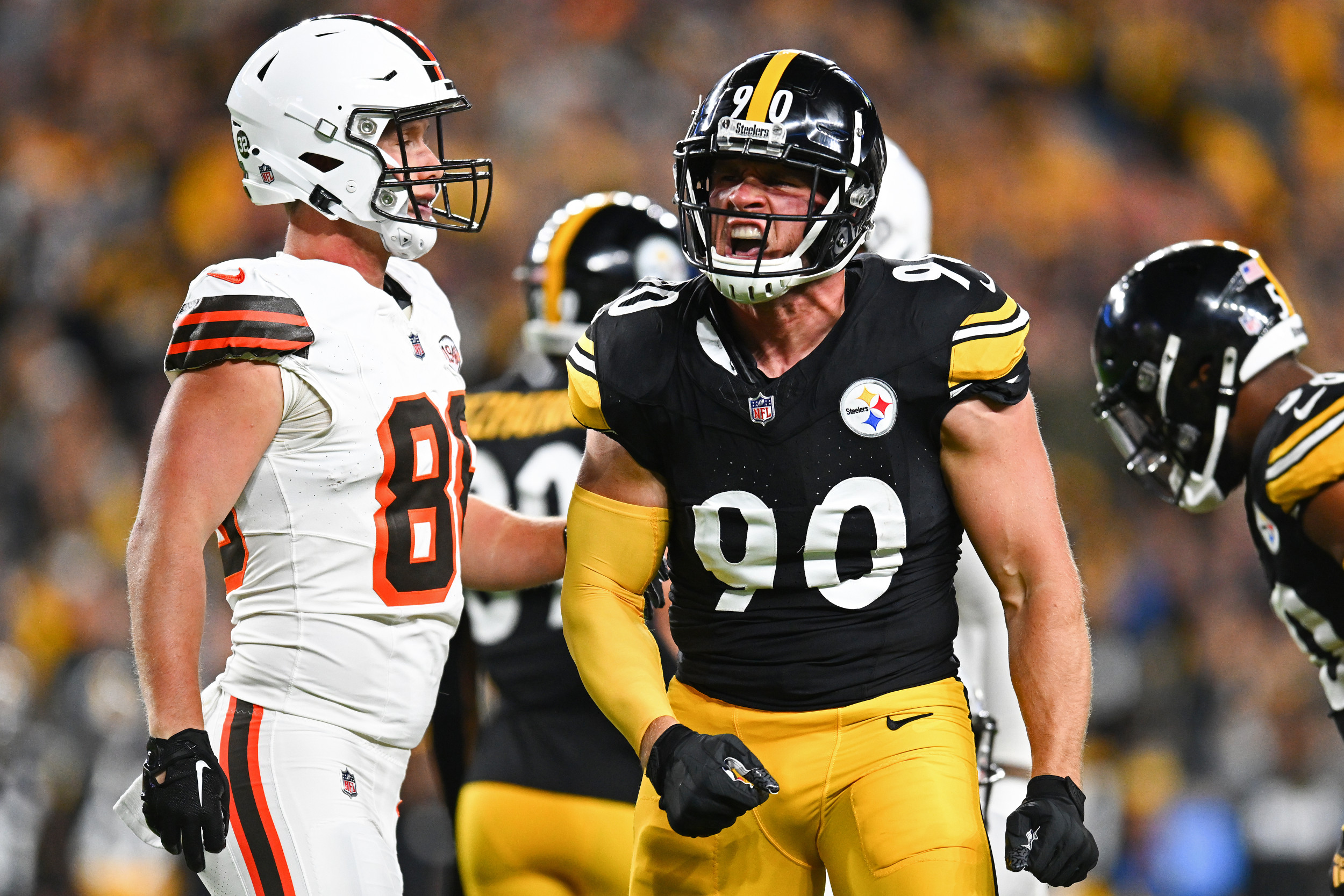 Steelers LB T.J. Watt became the franchise's all-time leader in sacks during a Week 2 win over the Cleveland Browns. Check out the leaders for all 32 NFL teams.
2 MIN READ
2 MIN READ
3 MIN READ
3 MIN READ
2 MIN READ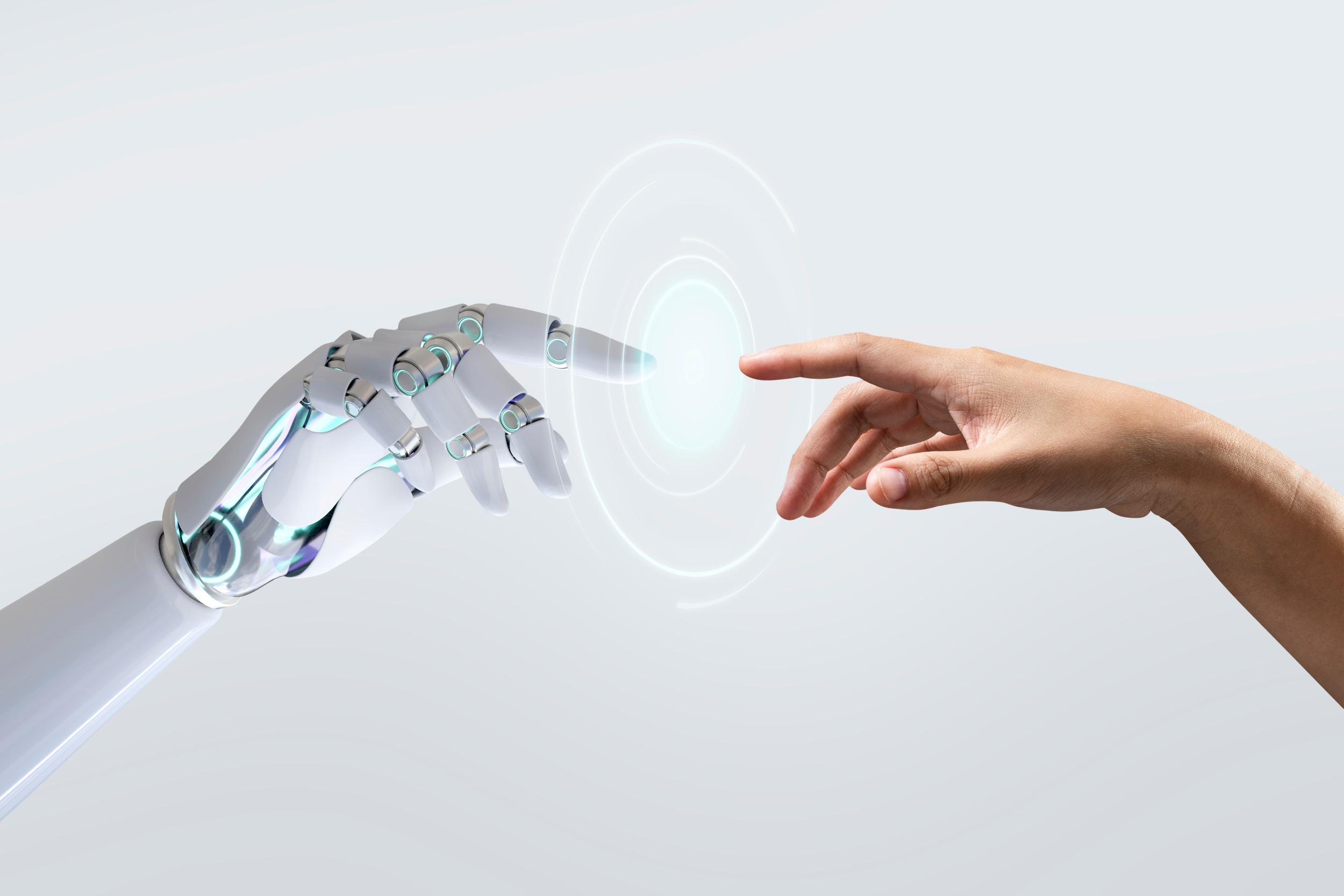 Now is the time to push for the government to reduce red tape and firehose access to capital.
4 MIN READ
5 MIN READ
4 MIN READ
3 MIN READ
3 MIN READ