The Daily Debate
Biden Has Made 500,000 Illegal Immigrants Eligible to Work. Will This Solve the Migrant Crisis?
Welcome to the Bulletin,
Rupert Murdoch announced he is stepping down as Fox Corporation and News Corp. chairman Thursday. His son Lachlan Murdoch will step in as sole chairman of both companies. Read his resignation letter here.
House Republicans voted against the advancement of a defense bill on Thursday. This is the third time GOP House members have rebelled against Speaker Kevin McCarthy amid a looming government shutdown.
A bus crash has left one student dead and 48 others injured after it rolled over on an interstate in Orange County, New York.
Convicted killer Alex Murdaugh pleaded guilty, for the first time, to 22 counts of committing financial fraud and money laundering before the South Carolina U.S. District Court.
Roughly 800 military personnel are being sent to Eagle Pass, Texas, after an influx of 4,000 migrants crossing the border prompted the mayor to declare a state of emergency.
India has suspended visas for Canadian citizens citing "security threats" after Canada Prime Minister Justin Trudeau accused the Indian government of being involved in the assassination of a prominent Sikh activist.
The Biden administration is extending legal status to nearly 500,000 Venezuelan migrants by 18 months, due to political instability in Venezuela.
Nine deputies have been charged in the alleged beating death of a Tennessee inmate last October after he experienced a psychotic episode and "died of a heart attack while being restrained."
Actress Sophie Turner filed a lawsuit against estranged husband Joe Jonas for the return of two kids to England. The celebrity couple announced a divorce earlier this month after four years of marriage.
In the ongoing war in Ukraine, Kyiv carried out a large-scale drone attack across the Black Sea and Crimea. Meanwhile, Russia carried out one of the biggest missile strikes across Ukraine that left many regions without power. At least 2 people were killed and several others were injured, including a 9-year-old girl.


A world without cigarettes is possible. Approximately 9 out of 10 adult smokers don't quit. These smokers deserve access to better alternatives to continued smoking. Learn more.
If you like this newsletter, please share it. If you've been forwarded this email, you can sign up on Newsweek.com/newsletter. If you have any story tips, feedback or ideas for what we should do next, please email Emeri B. Montgomery at e.montgomery@newsweek.com. We appreciate your feedback and you starting your day with us.
TL/DR: "There's been some speculation out there that the United States rebuffed Canada in terms of talking about their investigation... We're coordinating, and we're consulting with Canada closely on this issue," National Security Council Strategic Communications Director John Kirby said.
The U.S. called on India to cooperate with a Canadian investigation into potential links tying the Indian government and the killing of Sikh leader Hardeep Singh Nijjar as the Biden Administration seeks to deepen its partnership with New Delhi. Nijjar, a supporter of the establishment of an independent Sikh state called Khalistan, was killed in British Colombia in June. India had accused Nijjar of leading the outlawed Khalistan Tiger Force. Now, it has suspended visa processing for all Canadian citizens in response to the fallout.
India-Canada relations plunged to a new low after Ottawa said it is investigating "credible allegations" between India and Nijjar's death. India dismissed the allegations as "absurd." Both sides expelled top diplomats and issued travel advisories. Canada is home to ~800,000 Sikhs, and many support the 1940's Khalistan separatist movement. It gained momentum in 1984 after hundreds of Sikhs (1.7% of India's population) were killed in an Army raid. While no longer an active insurgency, PM Narendra Modi's government has cracked down on separatists and raised the issue with Canada over its failure to tackle Sikh extremism.
What happens now? The tensions are expected to impact trade relations between Canada and India, which is one of the primary importers of Canadian lentils. It also has the potential to complicate America's "strategic partnership" with India, though Kirby asserted that ties between New Delhi and Washington were "separate and distinct" from this issue. The dispute comes at an unwelcome time for many other developed countries, including the U.K. and Australia, which have also forged closer ties with India to combat China's growing influence. Britain — which is working with India on a post-Brexit deal — said it will continue negotiations as the Canadian probe progresses. While many of them could wait to see what comes out of Canada's probe, the bigger question is, what lies ahead if the investigation finds India's involvement? It's hard to predict at this point, but it does have the potential to change things significantly for India, which is portraying itself as a rising global power.
TL/DR: Stakeholders claimed that the Chinese state was using soft power to sway American institutions, raising concerns about their impact on the U.S. Many Confucius Institutes state they aim to promote the Chinese language and culture.
Concerns are raised that the Chinese Communist Party (CCP) is influencing the American education system by offering millions of dollars in funding to schools, posing a national security threat, stakeholders testified at a House Committee on Education and the Workforce hearing. Ryan Walters, Oklahoma's superintendent of public instruction, alleged that the Confucius Classrooms program—run by Chinese government-sponsored Confucius Institutes—sought to "undermine" the U.S.
Research suggests that more than $17 million was given to 143 school districts by the Confucius Classrooms initiative across 34 states and the District of Columbia in the past ten years, Nicole Neily, president of Parents Defending Education, said. This funding impacted 182 schools, some near 20 military bases. The testimony comes amid deteriorating U.S.-China relations, fueled by the spy balloon incident, trade war, and more. Although many Confucius Institutes have shut down, Confucius Classrooms — "a smaller version" of the institutes — "frequently survive the closure," a 2022 report found.
What happens now? Walters called on Congress to "pass a law to ban schools from accepting money from hostile foreign governments." The testimony comes as even other countries, including the U.K., is grappling with how to treat Confucius Institutes. While Republican lawmakers appeared to largely agree with the testimony, Democrats questioned whether Chinese institutions were unduly targeted with criticism. While the Confucius Institutes are accused of links to the Chinese state, it remains unclear how many are active in the U.S. and whether their educational funding was having a demonstrable malign influence on the American education system.
TL/DR: "We know correcting these records cannot fully restore the dignity taken from LGBTQ+ service members when they were expelled from the military," Hicks said. "But this is yet another step we're taking to make sure we do right by those who served honorably."
The Department of Defense (DOD) has launched a new outreach campaign to contact LGBTQ+ veterans who were discharged from the military because of their sexuality, with many expected to have their records corrected and their honor restored. The repeal of the controversial "don't ask, don't tell" policy — which effectively barred openly gay people from serving— calls for veterans who feel they "suffered an error or injustice" due to the law to come forward.
In a statement, the DOD lamented that due to the nature of their discharge from the military, some LGBTQ+ veterans ousted under the policy were left "without access to the benefits and services they earned," with the Pentagon pledging to restore them. The law, which was introduced in 1994, was repealed by Congress in September 2011, but by that point, more than 13,000 people had been removed from service for "homosexual conduct" under varying conditions, including honorable, general, other than honorable, and unknown.
What happens now? The Defense Department's move means that those who were discharged under "don't ask, don't tell" and could be eligible for a discharge upgrade will not have to apply for the upgrade themselves—a process that veterans have said is extremely difficult and often unsuccessful. The DOD will instead automatically seek out those eligible and assess their suitability for an upgrade, and once this process is complete, it will move on to reviewing records of those who served before the policy was instated. The agency has also launched a website containing resources for LGBTQ+ veterans who feel they were unfairly treated by the military.
TL/DR: "It will be interesting to see how it [M1 Abrams tanks] performs during intensive mechanized combat operations in mud and snow, in a region with lots of streams and rivers," military expert Michael Peck told Newsweek.
U.S.-made M1 Abrams tanks will "add a little more punch to Ukraine's counteroffensive," but doubts remain over how much of a difference it will make at the front lines. It will only be effective if Ukraine wields them alongside combined-arms tactics, military expert Michael Peck told Newsweek, adding that "31 vehicles aren't enough to significantly affect the war." Although Defense Secretary Lloyd Austin said that the Abrams would "add another formidable armored capability to join the Leopards that are already on the battlefield," some experts were skeptical.
Experts like post-doctoral researcher Marina Miron suggested that Ukraine will need to consider several things with their new M1 Abrams in the coming months. Abrams uses a lot of fuel and has been used mostly in dry weather conditions, unlike Ukraine's muddy and winter freeze. But Ukraine shows no signs of stopping, having made small yet significant gains in its counteroffensive to reclaim Russian-occupied territory.
What happens now? Washington said that Abrams would arrive in Ukraine soon. Kyiv will hope to use them to push southward to the Russian-controlled city of Tokmak and then to Melitopol and the Sea of Azov. "Using them in Zaporizhzhia would be less than logical with the rainy season starting, given that these tanks can get stuck in the mud," Miron said. Ukraine would also need to consider having three different types of tanks on the battlefield — Abrams, the Challenger, and Leopard tanks — which could create "a logistical nightmare." Pitfalls in the maintenance, training, and a shortage of ammunition could "undermine the usefulness of M1s." It's hard to tell how the Abrams will fare against Russian defenses like mines and dragon's teeth, she added, which have slowed Ukraine's counteroffensive efforts.
TL/DR: "We need to do everything we can to get people back to work," Warner Bros Discovery CEO David Zaslav said. "We really have to focus as an industry, and we are, on trying to get this resolved in a way that's really fair."
Hollywood writers and producers are nearing an agreement to end the five-month standoff that has seen the Writers Guild of America (WGA) take unprecedented strike action, shutting down large swathes of the entertainment industry. 11,000 members of the WGA went on strike in May after negotiations reached a stalemate over the use of AI and disagreements on compensation.
The WGA and the Alliance of Motion Picture and Television Producers (AMPTP), which represents Walt Disney, Netflix and other media giants, held a meeting for the first time in a month yesterday with Disney CEO Bob Iger, Netflix co-CEO Ted Sarandos and Warner Bros Discovery CEO David Zaslav all in attendance. CNBC reports that people in the room described the session as "encouraging." Several Hollywood releases are on hold. There have been bumps as late-night TV has taken quite the hit. Drew Barrymore was accused of being a scab for bringing her show back on air amid the strike. However, Elon Musk supported Bill Maher's return to TV. There also has been progress, as Netflix removed AI content creation from a job listing.
What happens now? Negotiators for both studios and the striking writers are due to meet today and are hoping to finalize a deal, according to sources close to negotiations. While those involved are reportedly hopeful that a deal can be reached, if negotiations fall apart, the strike could last through the end of the year. The details of a potential deal are not known, though the WGA has been pushing for new regulations that would require studios to staff TV shows with a certain number of writers, as well as introducing compensation throughout the process of preproduction, production, and postproduction. It is not known whether these demands will be met by studios, which have been bearish in their economic outlook, with Warner Bros Discovery recently warning investors of the effects of the strikes by adjusting its earnings expectations and forecasting a loss of $300 million this year.
TL/DR: The West Coast city's air pollution is the seventh worst in the world
San Francisco has the seventh most polluted air worldwide. According to monitoring company IQAir, the Bay City has an air quality index (AQI) rating of 123, posing unhealthy conditions for sensitive individuals. Data shows the air quality has drastically shifted —from being deemed "good" on Monday to nine times the annual WHO pollutant guideline as of Tuesday.
The culprit: wildfires. Fires across the U.S. and Canada have worsened air quality for months and contributed to smoky conditions, which in turn brutally affected air quality warnings in northern and eastern states. California, Louisiana, the Pacific Northwest, and more are grappling with unhealthy air as massive fires continue to ablaze, including the Tiger Island Fire and The Deep Fire, which have both burned roughly 35,000 acres. Meteorologists told Newsweek that California's wildfire risk was extremely low due to a wet winter. However, excessive rain also spurred a superbloom, which provided many small plants to use as ample wildfire fuel. For more stories related to climate, visit Newsweek's Better Planet hub and sign up for our weekly newsletter
What happens now? AirNow expects San Francisco's air quality to remain moderately poor through Saturday. San Francisco Chronicle meteorologist Anthony Edwards predicted highest concentrations of smoke "will likely remain in the North Bay, but parts of the Peninsula and East Bay will experience periods of haze in the next few days" Canada's worst wildfire season on record will need a lot of help in slowing down. Professor of earth system sciences, Mark Maslin, told Newsweek that Canada's wildfires will end once there's enough precipitation to dampen the ground enough that fires can't either spread or catch in the first place. He also added that when the temperature's also lower, "you find that less combustion actually occurs."
Map Reveals Your Neighborhood's Risk of Natural Disaster
Maps from the Federal Emergency Management Agency (FEMA) can now show you whether the area you live in is at high risk from natural disasters and hazards.
Created after U.S President Joe Biden signed the Community Disaster Resilience Zones Act into law in December 2022, a series of maps show areas that are "most at risk from the effects of natural hazards and climate change," according to FEMA. They also serve as a "geographic focus for financial and technical assistance" from federal funding agencies.
The National Risk Index Counties map shows the counties across all 50 states at biggest risk from a variety of natural disasters, including earthquakes, floods, hurricanes, wildfires, geological hazards such as avalanches and landslides, and extreme winter weather.
The Full STORY
"Our job is not to do what is politically convenient. Our job is not to take orders from the president, from Congress, or from anyone else about who or what we criminally investigate. As the president has said, I reaffirm today I am not the president's lawyer. I will add I am not Congress' prosecutor. The Justice Department works for the American people. Our job is to follow the facts and the law. That is what we do," U.S. Attorney General Merrick Garland testifying before the House Judiciary Committee over his handling of criminal probes.
"Because even where we have some differences, my commitment to Israel, you know, is ironclad. I think without Israel, there's not a Jew in the world that's secure. I think Israel is essential." President Joe Biden to Israeli Prime Minister Benjamin Netanyahu during a long-anticipated meeting in New York.
"I have no reason not to trust them. To the extent the West is reliable, Russia is equally reliable. For the last 50 years, we have been waiting at the doorstep of the E.U., and, at this moment in time, I trust Russia just as much as I trust the West." Turkey's leader Recep Tayyip Erdoğan during a PBS interview.
"It's hard to answer because I don't know a lot about what's happening in Travis' love life. I try to keep his business kind of his business and stay out of that world. But having said that, man, I think he's doing great, and I think it's all 100 percent true." Philadelphia Eagles center Jason Kelce on the romance rumors sparked between his brother, Kansas City Chiefs tight end Travis Kelce, and pop star Taylor Swift.
Ukrainian President Volodymyr Zelensky will conclude his U.S. trip with a visit to Washington, D.C., where he will meet with congressional leaders. He is scheduled to deliver a speech to the Senate leadership and court for a military package for Kyiv.
Market participants will watch for the weekly initial jobless claims report and other economic data, including current account deficit and existing home sales, from 8:30 a.m. ET.
Darden Restaurants is expected to report a rise in revenue as it releases its first-quarter earnings report. Investors will watch for comments on the company's future expectations amid rising costs.
Anthony Sanchez, 51, is scheduled to be executed for the 1996 rape and murder of a 21-year-old University of Oklahoma dance student, Juli Busken. Sanchez will receive a lethal injection at the Oklahoma State Penitentiary in McAlester at 10 a.m. ET.
Trending
2 MIN READ
5 MIN READ
2 MIN READ
3 MIN READ
2 MIN READ
2 MIN READ
2 MIN READ
TRENDING

In Russia-Ukraine War
4 MIN READ
2 MIN READ
2 MIN READ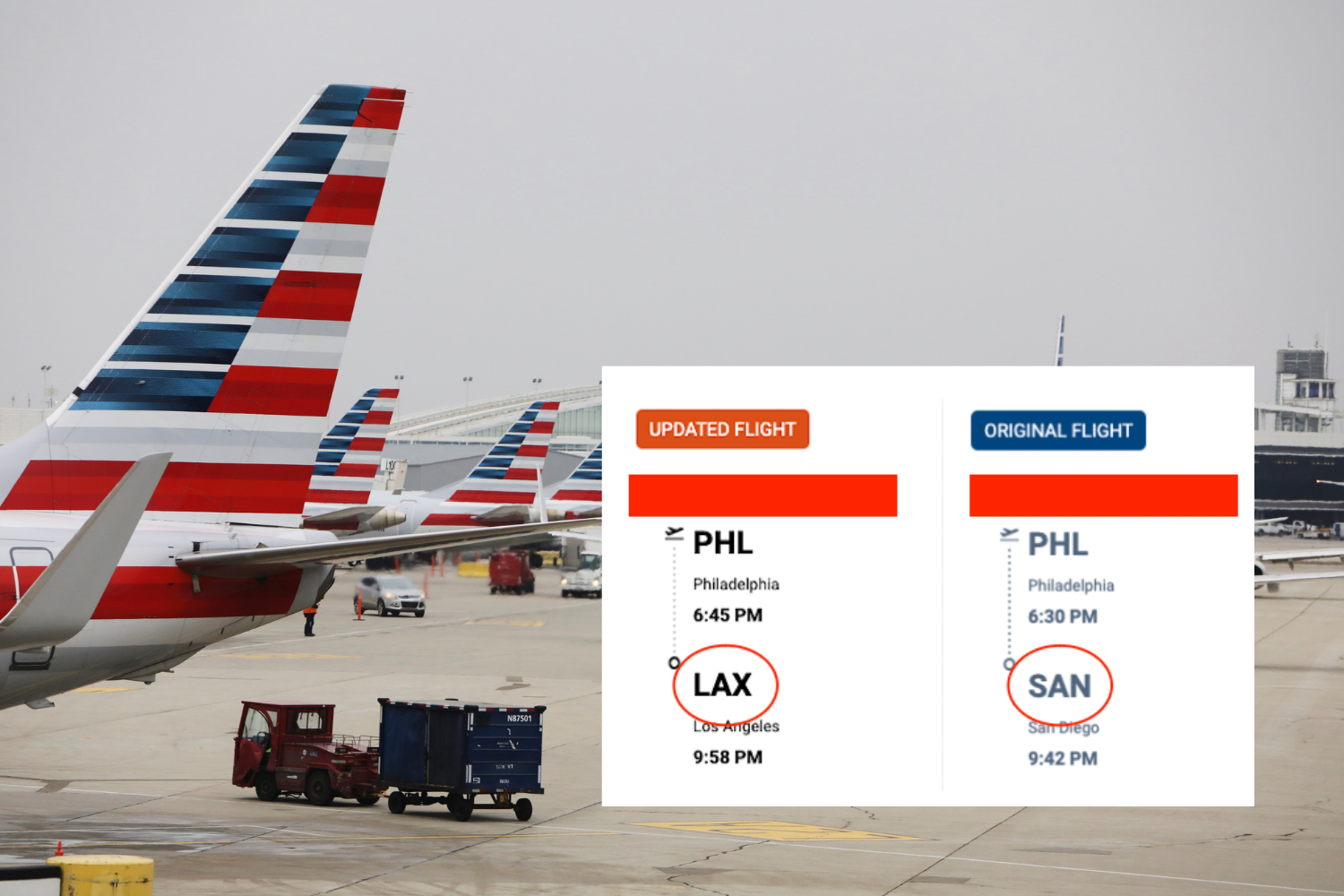 "I would never let an airline just choose for me which city I'm going to," the passenger told Newsweek.
2 MIN READ
1 MIN READ
2 MIN READ
4 MIN READ
3 MIN READ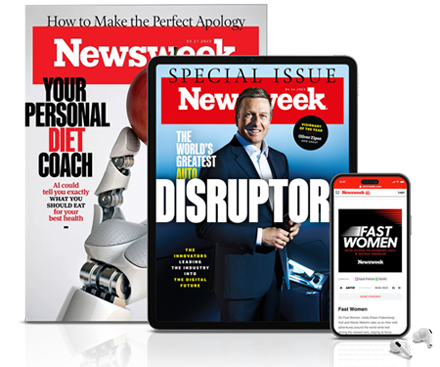 Newsweek magazine delivered to your door
Unlimited access to Newsweek.com
Ad free Newsweek.com experience
iOS and Android app access
All newsletters + podcasts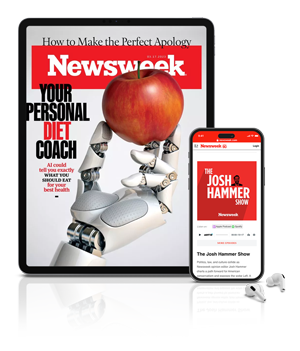 Unlimited access to Newsweek.com
Ad free Newsweek.com experience
iOS and Android app access
All newsletters + podcasts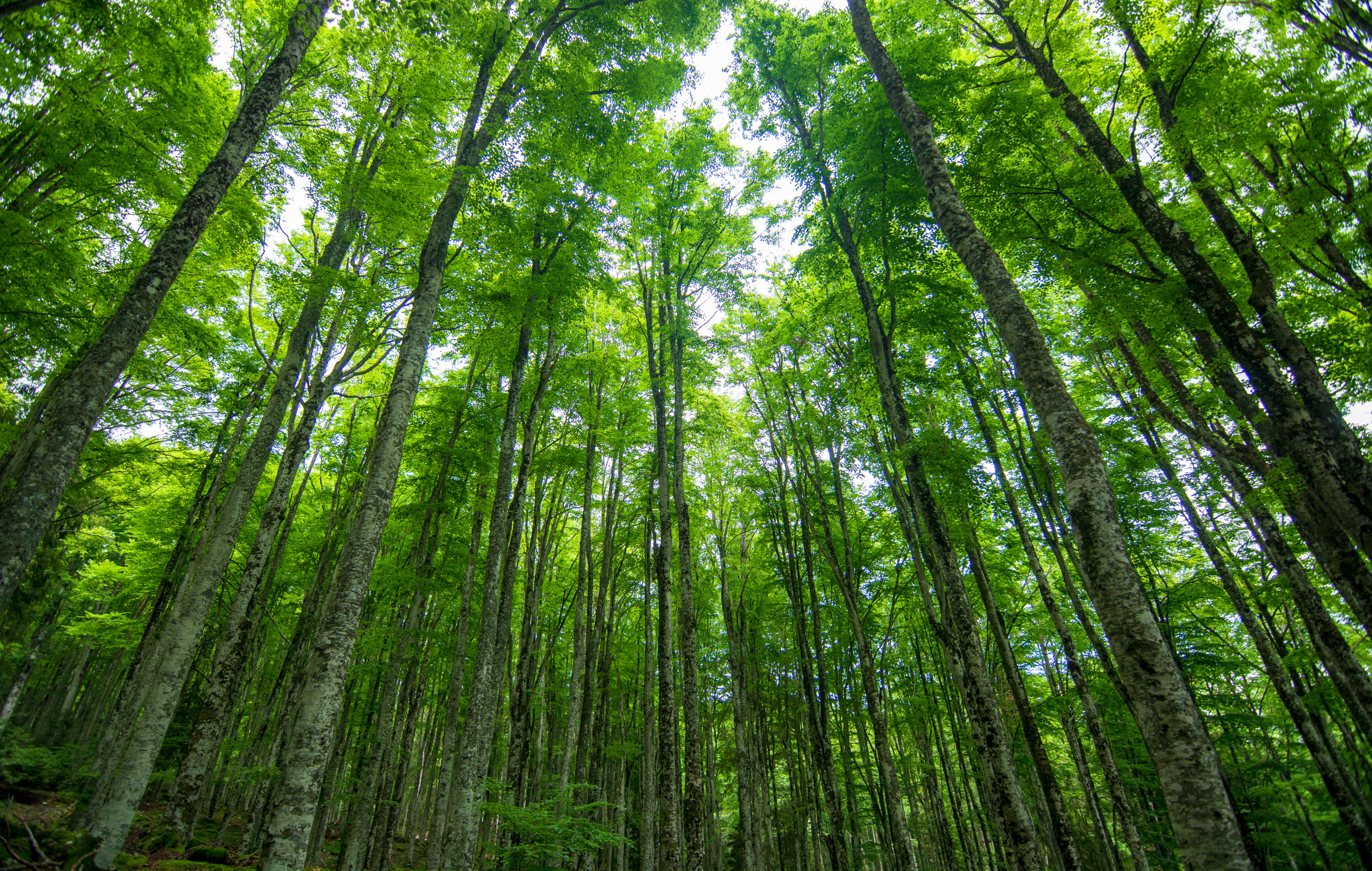 The tree, found in urban Brazil and called the Ilex sapiiformis, or Pernambuco holly, was first discovered in 1838 and has not been seen since.
2 MIN READ
3 MIN READ
3 MIN READ
2 MIN READ
3 MIN READ
2 MIN READ
3 MIN READ
4 MIN READ
3 MIN READ