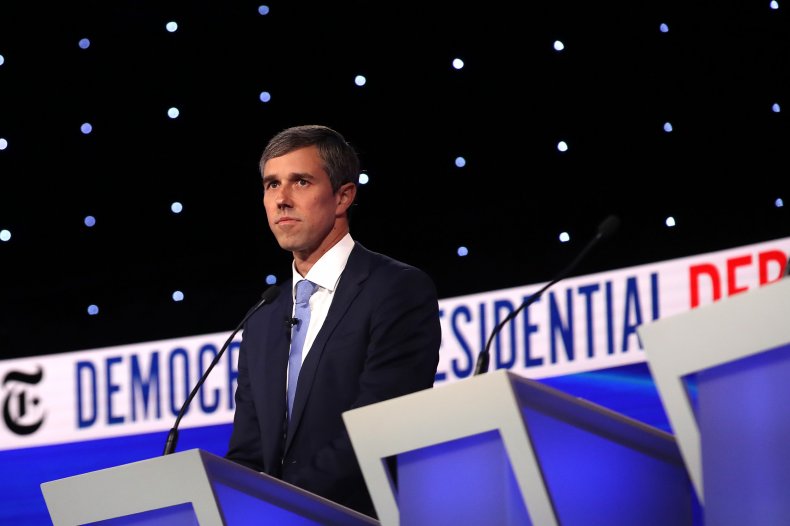 Former Congressman Beto O'Rourke appeared to take his mandatory assault weapons buyback proposal a significant step further Wednesday, when he described a process whereby police officers would manually confiscate unlawful weapons.
In an MSNBC interview with Morning Joe hosts Joe Scarborough and Mika Brzezinski, the 2020 presidential candidate was asked how he would implement his mandatory buyback program to account for non-compliant gun owners. O'Rourke replied that there must be "consequences" under any law that is "flagrantly abused."
"In that case, I think that there would be a visit by law enforcement to recover that firearm and to make sure that it is purchased, bought back, so that it cannot be potentially used against somebody else," O'Rourke told the Morning Joe co-hosts.
After 22 people were killed in a mass shooting in the former congressman's hometown of El Paso in August, O'Rourke rebooted his candidacy around a new organizing principle: an uncompromising push to buy back the nation's millions of assault weapons.
O'Rourke has taken a more hardline tack than most of his 2020 competitors in that his buyback program would be mandatory. He has previously vacillated on how such a program would be carried out, given the deep-seated anxiety already extant within right-wing circles about government-sponsored gun confiscation.
When pressed about the issue at the Democratic debates in Ohio on Tuesday, O'Rourke avoided addressing the need for confiscation directly. He said that he would "expect" gun owners to generally abide by the program, but clarified that "we don't go door to door to do anything in this country to enforce the law."
"If someone does not turn in an AR-15 or an AK-47, one of these weapons of war, or brings it out in public and brandishes it in an attempt to intimidate... then that weapon will be taken from them," O'Rourke proclaimed. "If they persist, there will be other consequences from law enforcement. But the expectation is that Americans will follow the law."
O'Rourke has previously sparred with some of his Democratic presidential colleagues about his mandatory buyback proposal. After South Bend, Indiana, Mayor Pete Buttigieg described such an idea as "confiscation," O'Rourke replied on Twitter, accusing Buttigieg of deriding the idea.
Senator Cory Booker also weighed in on Buttigieg's apparently dismissive comments, saying he was "doing the NRA's work for them."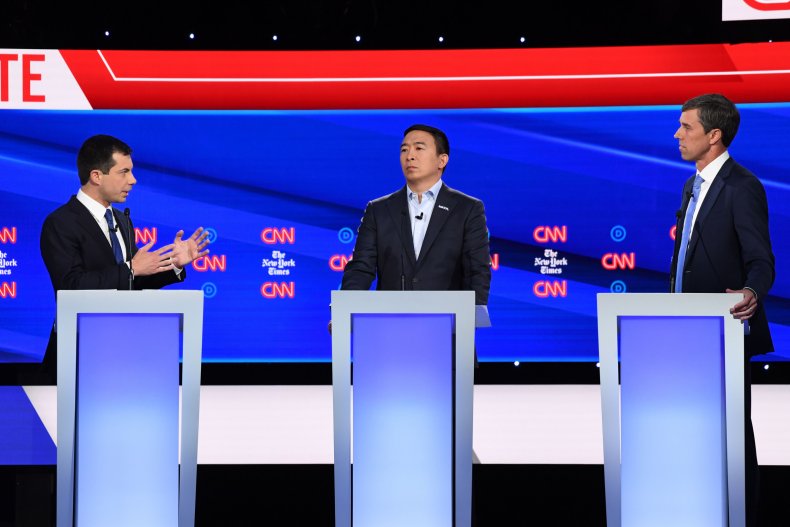 In response to a request for comment from Newsweek, Lauren Hitt, a spokesperson for the O'Rourke campaign, strenuously denied any inconsistency between the candidate's previous statements and his comment on Morning Joe on Wednesday. Hitt said that such an escalation of police involvement would only apply in instances where the violation of the buyback program is done "publicly" and "flagrantly."
"This is how it works with any law," she said, clarifying that "Beto will still not send people randomly door to door to collect guns."
The public generally supports restricting assault weapons in American society, though some conflicts arise when a specific plan of implementation is considered. In a Monmouth University survey from September, slim majorities of U.S. adults both supported a ban on future sales of assault weapons and opposed a mandatory buyback program. Notably, 27 percent of self-described National Rifle Association members and 42 percent of gun owners who were not NRA members indicated support for a future assault weapons ban.
In a separate survey commissioned by The Hill, support for removing assault weapons was measured even higher. Sixty-nine percent of registered voters backed a future assault weapons ban, and 59 percent endorsed a mandatory buyback program.
But despite the public's apparent support for such an initiative, questions remain about how the government could effectively and peacefully remove any of the 5 to 15 million AR-15-style rifles currently estimated to be in circulation.
Australia had relatively significant success in implementing a mandatory buyback program after a gunman slaughtered dozens of people at a cafe in 1996. In the year following the shooting and the subsequent enactment of the National Firearms Agreement, the country embarked on a program to repurchase all of the firearms it had newly prohibited, including automatic and semi-automatic rifles and shotguns.
A comprehensive review of the post-buyback research from criminologists Peter Reuter and Jenny Mouzos reported that Australia managed to remove 20 percent of all firearm stock in the country within one year of working to rescind just newly outlawed weapons.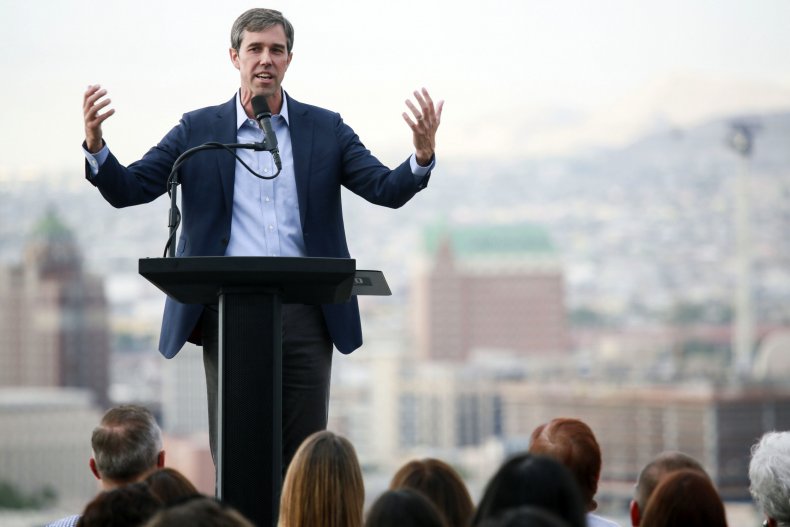 In Victoria, which contains around 25 percent of the total population of Australia, around 70 percent of registered weapons which were rendered illegal were forfeited to the government. Across the entire country, anywhere from 40 to 80 percent of prohibited weapons were bought back, a resounding success compared to other countries' programs.
The Harvard Injury Control Research Center reported that 13 mass shootings took place in Australia in the 18 years preceding the agreement. Over the subsequent fourteen years, no mass shootings occurred.
"The drop in firearm deaths [outside of mass shootings] was largest among the type of firearms most affected by the buyback," the report also noted.
When New Zealand launched its buyback program after a mass shooting targeting Muslim worshipers, the initial results proved less promising. Six weeks after the beginning of the mandatory program in July, less than 10 percent of the country's newly outlawed weapons had been returned to the government, according to the Associated Press. Gun owners have until December 20 to hand over prohibited weapons.
Domestically, states have run into comparable challenges even getting gun owners to register their weapons, let alone turn them in. After the passage of New York's sweeping gun control package, the NY SAFE Act, in 2013, one estimate suggested that only 4 percent of assault weapons in the state were registered as required by the law. In California, a gun-rights group estimated that less than 4 percent of all assault weapons newly encompassed by a registration law were documented with the state or in the process of being so.
While these laws may be challenging to implement thoroughly, or even moderately, the data does show some tangible measure of success. A recent study from Stanford Law School found that the 1994 federal assault weapons ban was associated with a decrease in the number of mass shootings and the lethality of shootings that did occur until 2004, when the statute expired.
The Clinton-era law was notorious for defining assault weapons in a somewhat contrived way, identifying weapons in many cases based on superficial characteristics. Nevertheless, by more tightly regulating the weapons it did cover, the law appears to have improved public safety, according to the study.