Ted Cruz Challenger Beto O'Rourke Says He'd Vote to Impeach Trump After Putin Comments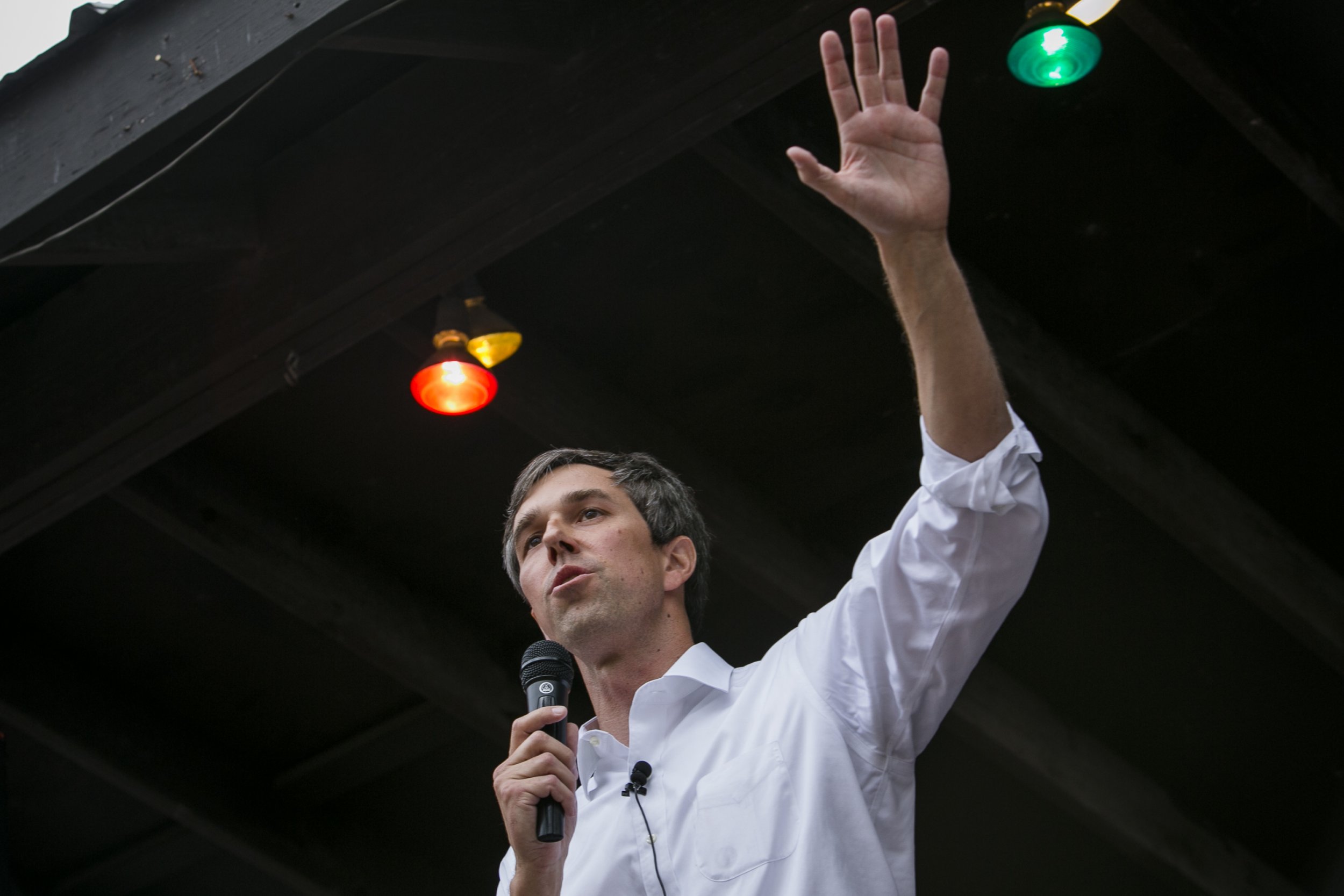 President Donald Trump deserves to face impeachment for seeming to side with Russian President Vladimir Putin during a joint press conference on Monday, said Beto O'Rourke, a Democratic congressman who is campaigning for Ted Cruz's Texas Senate seat.
Related: Impeach Trump ad links Putin threat to Revolutionary War and Paul Revere
"Standing on stage in another country with the leader of another country who wants to and has sought to undermine this country, and to side with him over the United States—if I were asked to vote on this, I would vote to impeach the president," said O'Rourke on Tuesday, according to The Dallas Morning News.
"Impeachment, much like an indictment, shows that there is enough there for the case to proceed," he continued, "And at this point there is certainly enough there for the case to proceed."
O'Rourke also slammed his opponent Cruz for not criticizing Trump for taking Putin's word.
"I have great confidence in my intelligence people, but I will tell you that President Putin was extremely strong and powerful in his denial today," Trump said Monday, adding that he didn't "see any reason why it would be" Russia. The comments drew criticism from Democrats and many Republican leaders before Trump tried to backtrack on his remarks when speaking to reporters Tuesday.
Cruz on Monday night said: "I think we need to be acting vigorously to prevent Russian aggression. And I think it's a mistake to be apologizing for Vladimir Putin." When a reporter asked if he believed Trump apologized to Putin, Cruz said, "You have my statement."
O'Rourke faulted Cruz for not mentioning Trump.
"I heard him talk about Russia, but I did not hear him say a word about the president's conduct," the Democrat said.
Cruz responded to O'Rourke on Twitter saying his challenger was "looking to raise even more far-Left $$, yet again calls for impeaching @realDonaldTrump. This partisan extremism may resonate great in Hollywood, but it doesn't reflect the views of the vast majority of Texans. #RecklessAndOutOfTouch."
Calls to impeach Trump bubbled up again after his remarks alongside Putin in Helsinki.
Democratic Representative Al Green, who has forced two votes to impeach Trump that failed by wide margins, on Monday tweeted, "#ImpeachmentIsNotDead," and quoted former CIA Director John Brennan's tweet that Trump's press conference "rises to & exceeds the threshold of 'high crimes & misdemeanors,'" a phrase from a section of the U.S. Constitution on impeachment.
"It was nothing short of treasonous. Not only were Trump's comments imbecilic, he is wholly in the pocket of Putin," Brennan tweeted. "Republican Patriots: Where are you???"
Green added that the section of the Constitution "was created for a time such as this and a President such as Trump," and that, "It's past time to do more than talk."
"When a President puts democracy at risk and endangers the Republic, there is but one solution prior to an election, IMPEACHMENT," Green tweeted on Tuesday afternoon.