Election Day Would Be a National Holiday in 2024 if Beto O'Rourke Becomes President, 2020 Candidate Says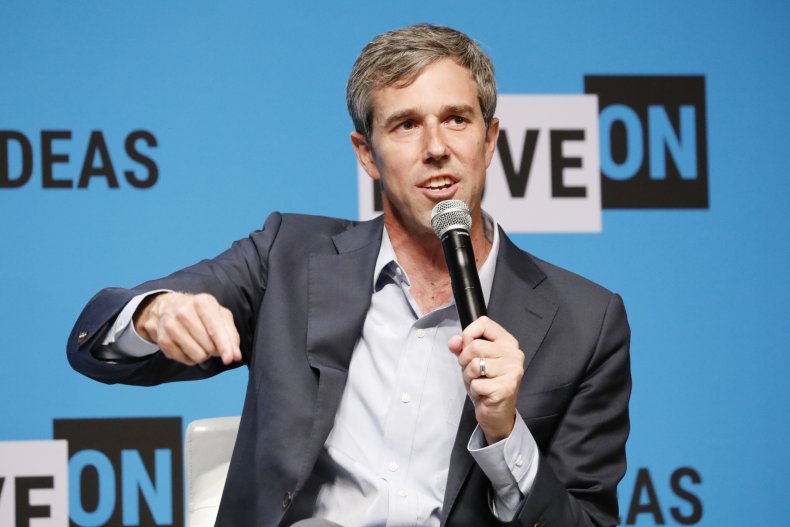 Former congressman and 2020 hopeful Beto O'Rourke released a multifaceted proposal on Wednesday to reform the electoral process and rejuvenate voter participation. The plan, to be implemented alternately by new legislation and constitutional amendments, would establish a national voting holiday, define term limits for government officials and expand the voter rolls.
O'Rourke's signature effort revolves around increasing public participation in elections by facilitating how individuals become part of the electorate and simplifying the actual electoral process, in part through declaring a national holiday for voting. The current voting-day landscape is often more troublesome for minority voters than for the electorate as a whole.
A 2018 survey from the Public Religion Research Institute and The Atlantic found that 16 percent of black and Hispanic voters reported difficulty getting off work in order to cast a ballot, twice the share of white voters who reported similar issues. Black and Hispanic voters were also substantially more likely than their white peers to be told that their names weren't on the voter rolls even though they are registered. Hispanics were more than twice as likely as whites to report harassment at the polls.
"Showing up to vote in-person on a workday can be hard—especially for families with two income-earners, the elderly or disabled, and hourly wage-earners," O'Rourke's proposal observes.
To help tackle these in-person, same-day voting challenges, O'Rourke's plan would also expand access to early voting, up to two weeks, and encourage the use of vote-by-mail.
In order to increase public confidence in election outcomes and make Congress a more representative body—it currently skews more white and male than the U.S. population—O'Rourke would seek to increase voter registration by 50 million people and raise turnout to 65 percent. This would be accomplished by two central pillars of his voter engagement platform: overseeing a national shift to automatic voter registration and same-day registration.
Automatic registration would entail registering eligible voters anytime they interact with a government office. Same-day registration would allow unregistered voters to add their names to the voter rolls on Election Day. The Brennan Center for Justice writes that there is strong reason to believe streamlining the registration process "will lead to measurable improvements in voter turnout."
Another plank of O'Rourke's platform includes establishing limits on congressional and Supreme Court terms, which could only be enacted through a constitutional amendment. O'Rourke argues that such a policy would inspire young people to participate more directly in their democracy and improve demographic representation in the country's most powerful institutions.
"If we are to reclaim our democracy, we must draw people back into the political process, expand the franchise, and guarantee that every voice counts," his proposal argues. "Voting is a fundamental right of every citizen, and our government ought to be doing everything in its power to make exercising this civic duty as seamless and easy as possible, both for those currently registered to vote, and the 35 million new voters that Beto will bring into our system by 2024."