Beto O'Rourke Says Trump's 9/11 Tweet Incites Violence Against Rep. Omar, Muslim Americans, During South Carolina Campaign Stop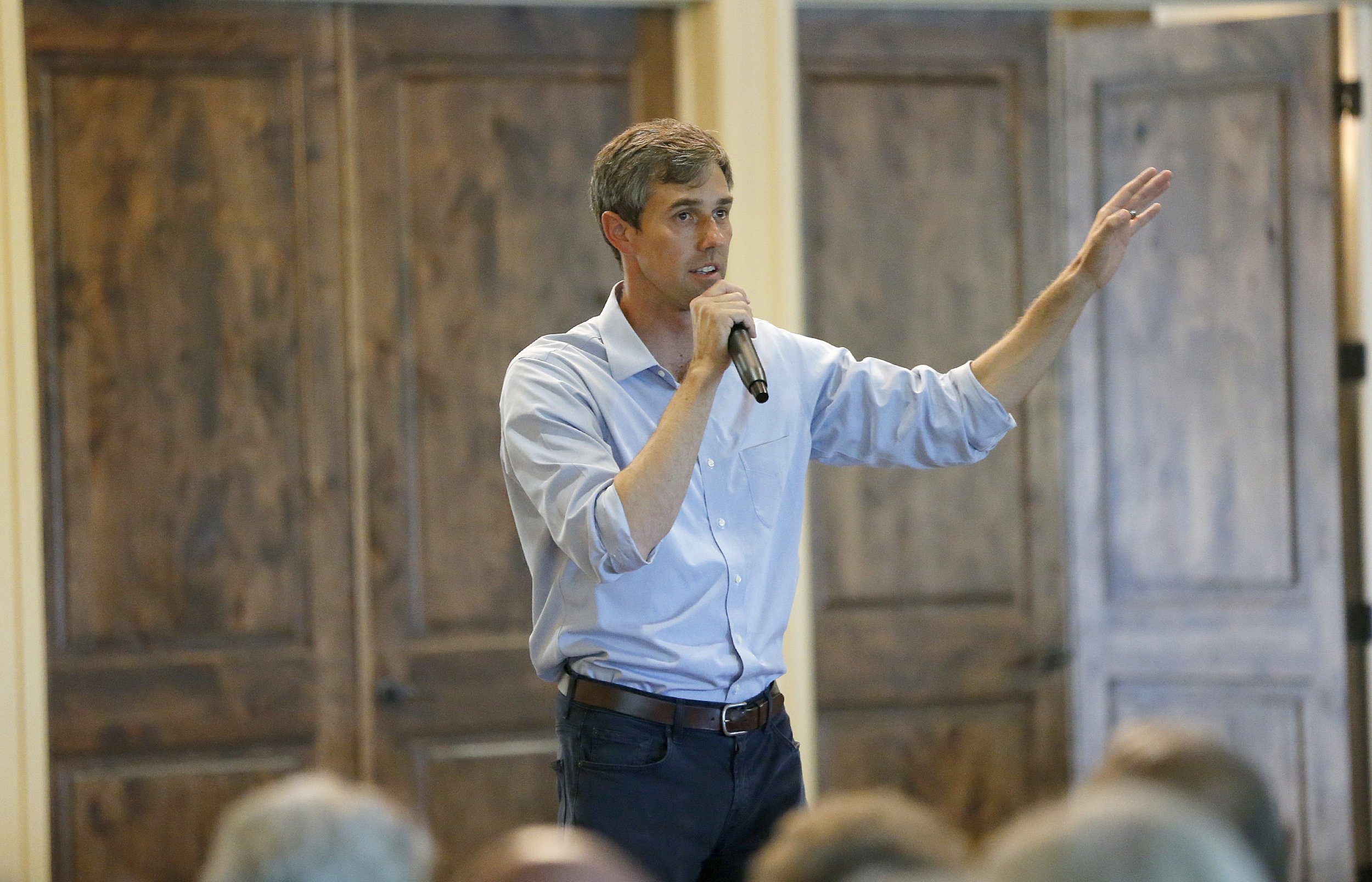 During the tail-end of a campaign event in South Carolina on Saturday, former Congressman and current presidential candidate Beto O'Rourke joined a chorus of other politicians slamming President Donald Trump for "inciting violence" against Minnesota Rep. Ilhan Omar.
O'Rourke's public disavowal came after Trump uploaded an edited video Friday — which he retweeted Saturday — that juxtaposed Omar speaking at a conference for a Muslim lobbying group with a clip of the Twin Towers burning. The caption read "We Will Never Forget."
"This is an incitement to violence against Congresswoman Omar, against our fellow Americans who happen to be Muslim," O'Rourke said Saturday. "This is part and parcel of what we've seen from an administration that has described Mexican immigrants as rapists and criminals."
The remarks also came after O'Rourke faced criticism for not directly defending Omar by name when he tweeted on Friday, "We are stronger than this president's hatred and Islamophobia. Do not let him drive us apart or make us afraid."
O'Rourke was in South Carolina to accept his first endorsement from a fellow politician, Rep. Marvin Pendarvis. Recent polling shows the former Texas lawmaker in a distant third place for the Democratic nomination, sandwiched below frontrunners Sen. Bernie Sanders and former Vice President Joe Biden but above Senators Kamala Harris, Elizabeth Warren and Cory Booker. Several of those prospective nominees issued repudiations of the Trump tweet on Friday night; Warren also went as far as to say it incited violence.
"The President is inciting violence against a sitting Congresswoman—and an entire group of Americans based on their religion," Warren wrote on Twitter. "It's disgusting. It's shameful. And any elected leader who refuses to condemn it shares responsibility for it."
Despite the immediate uproar over the tweet, Trump pinned the Sept. 11 video to the top of his Twitter profile to ensure that it's the first thing users see when they visit his page.
The video features a clip of Omar speaking at an event for Council on American-Islamic Relations, a Muslim advocacy and lobbying group. During her remarks, she referred to the 9/11 hijackers as "some people" who "did something." By removing context from Omar's speech, Trump's edited clip carries the implication that Omar was downplaying the actions of the terrorists. In fact, she was speaking about the consequences the attacks had for a wide swath of Muslim Americans.
"For far too long we have lived with the discomfort of being a second-class citizen and, frankly, I'm tired of it, and every single Muslim in this country should be tired of it," she said last month. "CAIR was founded after 9/11 because they recognized that some people did something and that all of us were starting to lose access to our civil liberties." (CAIR was in fact founded in 1994, but grew in size following the Sept. 11 attacks.)
Also on Saturday, Nancy Pelosi released a statement that didn't mention Omar by name but criticized Trump's attempts to use the Sept. 11 terrorist attacks to score political points.
"The memory of 9/11 is sacred ground, and any discussion of it must be done with reverence. The President shouldn't use the painful images of 9/11 for a political attack," the leading Democrat said. "As we visit our troops in Stuttgart to thank them and be briefed by them, we honor our first responsibility as leaders to protect and defend the American people. It is wrong for the President, as Commander-in-Chief, to fan the flames to make anyone less safe."