Beto O'Rourke to Take on Trump at Border Rally to 'Show the Country the Reality of the Border'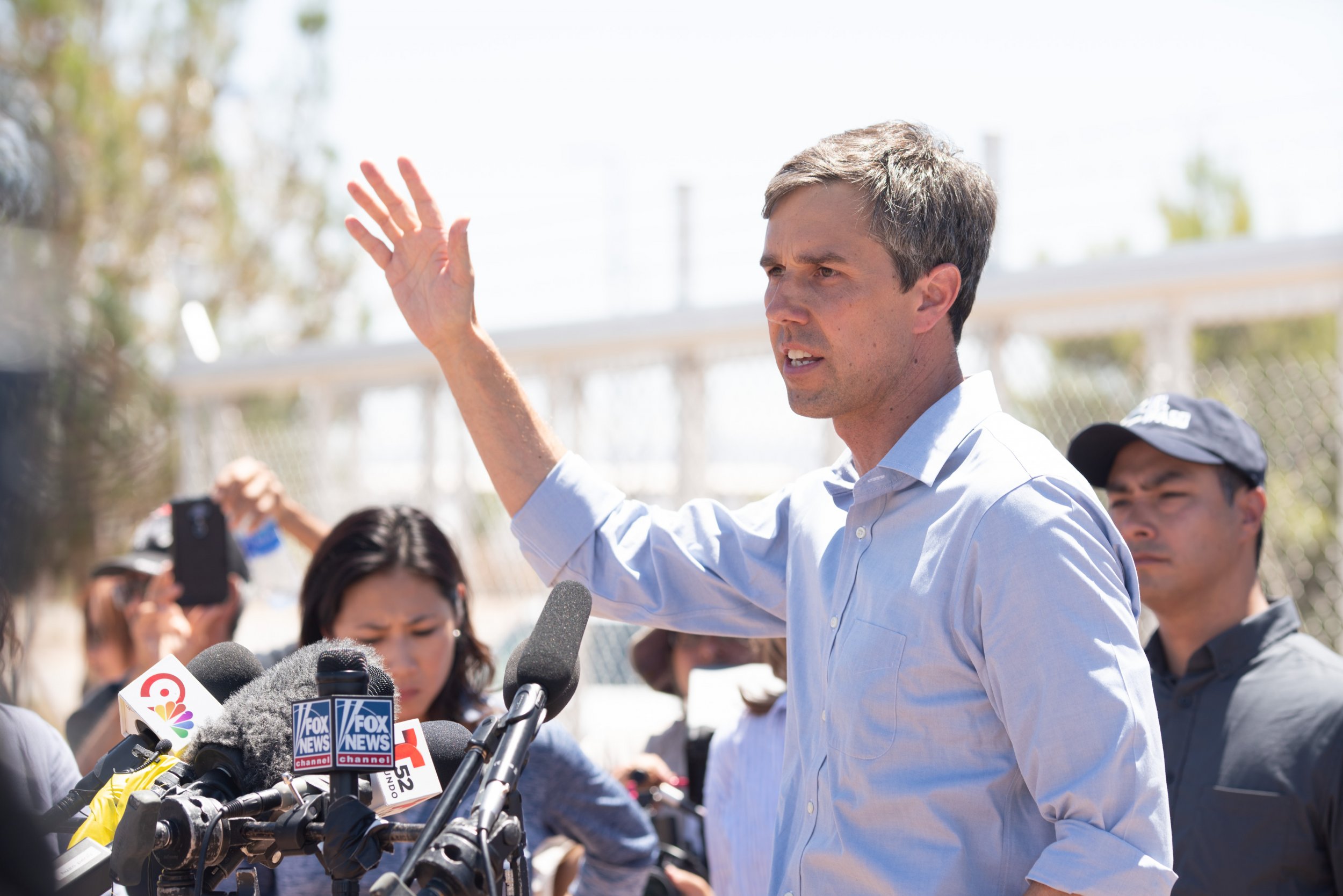 As President Donald Trump prepares to hold a rally along the U.S.-Mexico border to promote his sought-after border wall, former Congressman and Senate candidate Beto O'Rourke will host an event of his own.
O'Rourke plans to lead a group of protesters to march through his hometown of El Paso, Texas, as Trump's Monday evening campaign style rally gets underway. O'Rourke's protest will aim to stop the spread of "lies and a false narrative about the U.S.-Mexico border," according to a statement released Friday.
"Beto O'Rourke will join with his city on Monday evening to show the country the reality of the border—a vibrant, safe, binational community that proudly celebrates its culture, history, diversity and status as a city of immigrants," the statement said. "While some try to stoke fear and paranoia, to spread lies and a false narrative about the U.S.-Mexico border and to demand a 2,000-mile wall along it at a time of record safety and security, El Paso will come together for a march and celebration that highlights the truth."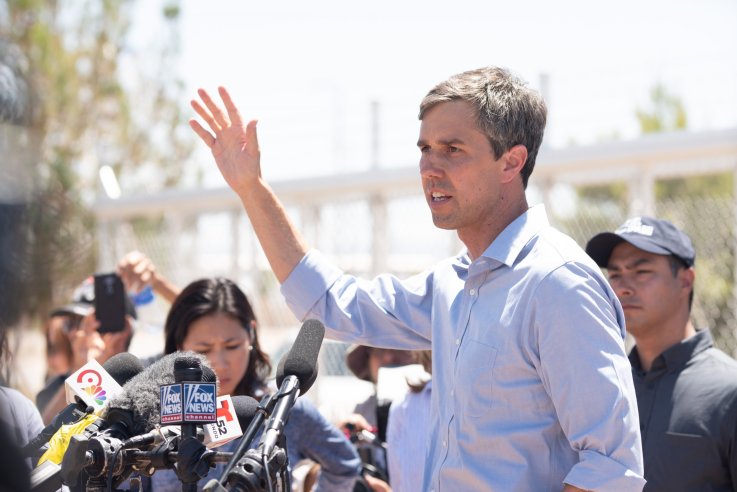 Despite losing his Senate race against GOP Senator Ted Cruz, O'Rourke's ability to turn a deep red state into a battleground for Democrats and come within three points of the incumbent hoisted him to national prominence, prompting talk of a 2020 presidential run.
And with less than a week remaining before another government shutdown will commence if a spending bill isn't passed, lawmakers on the Hill—including Republicans—have no appetite for another shutdown. The likelihood of Congress agreeing on a border security deal that provides the president with his wall is diminishing.
"The border city of El Paso, Texas, used to have extremely high rates of violent crime — one of the highest in the country, and considered one of our nation's most dangerous cities," Trump said Tuesday evening in his State of the Union address. "Now, immediately upon its building, with a powerful barrier in place, El Paso is one of the safest cities in our country. Simply put, walls work and walls save lives."
The president has repeatedly made inaccurate and false statements about drugs and crime along the border, including those about El Paso. The city's violent crime rate from 1985 to 2014 not only declined or increased at the same rate as other similar sized cities across the country, it was also consistently lower overall, according to information compiled from the FBI by PolitiFact. The town's fence construction in the late 2000s appears to have not deterred violent crime, as it slightly ticked up around the same time period. And the majority of illegal drugs that cross the border come through legal ports of entry rather than through areas lacking fencing, as Trump has continued to misleadingly suggest.
"[Trump] will promise a wall and will repeat his lies about the dangers that immigrants pose," O'Rourke said in a blog post. "With El Paso as the backdrop, he will claim that this city of immigrants was dangerous before a border fence was built here in 2008."
This story has been updated to include comments from O'Rourke's blog post.
Beto O'Rourke to Take on Trump at Border Rally to 'Show the Country the Reality of the Border' | U.S.