Betsy DeVos, Elaine Chao Accused of Resigning to Dodge 25th Amendment Calls
Betsy DeVos and Elaine Chao have been accused by senior Democrats and campaigners of resigning their Cabinet positions so as to avoid calls for them to push for President Donald Trump's removal from power via the 25th Amendment.
Chao, who served as transportation secretary, became the first Cabinet member to resign in the wake of the recent violence at the Capitol and was followed by DeVos, formerly education secretary.
Both cited the recent chaos in Washington, D.C., in which Trump supporters stormed the Capitol after a rally linked to his baseless election fraud claims, when detailing their departures.
Calls for Trump to have his presidential power removed through Section 4 of the 25th Amendment have mounted and such action would require Vice President Mike Pence and majority of the Cabinet to agree upon the undertaking.
"Elaine Chao and Betsy DeVos aren't taking some brave moral stand by resigning now. They knew how terrible he was. By getting out now, they avoid the 25th Amendment debate," Citizens for Responsibility and Ethics in Washington said in a tweet.
"They're enabling Trump, not standing up to him."
The Democratic Coalition, an organization that worked to oppose Trump's initial run for office and has opposed him throughout his term, posted a similar sentiment.
"These cabinet officials aren't resigning over Trump's incitement of the riot," the group said. "They're resigning to duck their responsibilities under the 25th amendment. Chao, DeVos, they are all cowards."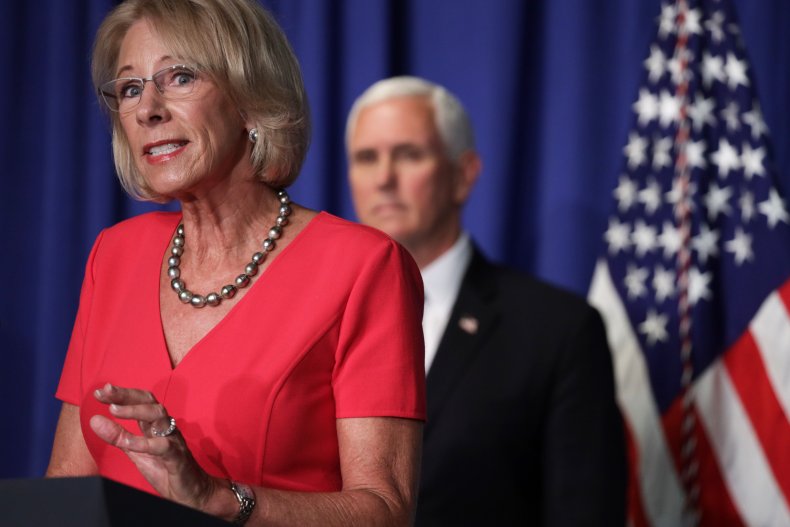 Several Democratic lawmakers also made such remarks.
"At this late a stage, resignations help little beyond serving as late attempts at self-preservation," Rep. Alexandria Ocasio-Cortez (D-NY) said, reacting to Chao's resignation. She suggested if Chao objects to the events "this deeply," then she would be "working the Cabinet to invoke the 25th amendment - not abdicating the seat that allows her to do so."
Sen. Elizabeth Warren (D-MA) said of DeVos' resignation: "Betsy DeVos has never done her job to help America's students. It doesn't surprise me one bit that she'd rather quit than do her job to help invoke the 25th Amendment."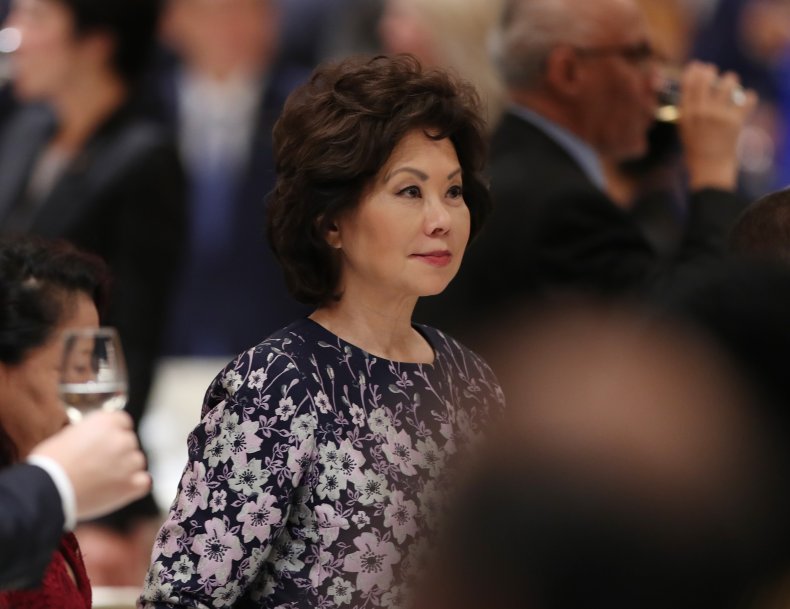 The prospect of the acting secretaries replacing the pair being open to the 25th was questioned by Rep. Ted Lieu (D-CA).
"I don't know who the acting Secretaries are to replace Betsy DeVos and Elaine Chao," he tweeted. "Can someone enlighten me as to whether they believe in America and would be the kind of patriot who would support the 25th Amendment to remove @realDonaldTrump?"
In a message to Department of Transportation colleagues, Chao said she had been "deeply troubled me in a way that I simply cannot set aside," by the events at the Capitol.
DeVos said in hers that the behavior in Washington, D.C. was "unconscionable for our country." She told Trump in her resignation letter: "There is no mistaking the impact your rhetoric had on the situation, and it is the inflection point for me."
Newsweek has contacted the Education Department and the Transportation Department for further comment from the outgoing secretaries.