Bette Midler has urged her followers to "save the sperm" in order to claim child support payments following the repeal of Roe v. Wade.
The eccentric actress, who is known for making contentious political statements on Twitter, has confused some social media users with her statement, while others have applauded her outspoken tweet.
"Hi, ladies; just a brief note to remind you to 'Save the Sperm,' next time you have sex, so that if you get pregnant, you have the evidence to SUE and WIN 18 years of child support!" the actress, 76, tweeted.
Midler's tweet comes amid a number of reactions by celebrities to the Supreme Court overturning Roe v. Wade, the landmark 1973 case that protected abortion rights.
The decision allows for abortion bans in roughly half of the states in the U.S. Thirteen states, mainly in the South and Midwest, already have laws on the books that ban abortion if Roe was overturned.
In other states, there will be battles over dormant abortion bans that were enacted before Roe was decided in 1973 or new laws that strictly limit when abortions can be performed.
While Midler's statement evokes the anger that many are feeling over the decision, some fans were left confused by her reasoning.
"There is such a thing as a DNA test," reads one tweet.
Another added: "This poor old bat doesn't understand the children can easily be DNA tested.
A further tweet said: "I don't want to win that contest. It's not about catching an unsuspecting 'dad.' It's about my not wanting to bring a child into the world when I don't want one."
Others have celebrated Midler's tweet, with one fan saying: "Good advice from fabulous Ms. M."
Another wrote: "Women of childbearing age should save this tweet."
A further tweet added: "Based on SCOTUS ruling, child support should begin at inception; so, 18 years and 9 months."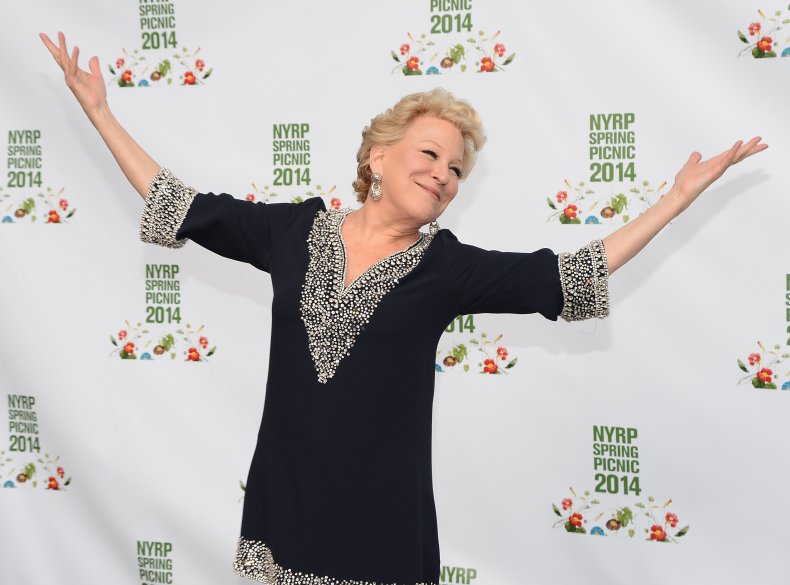 As news of the Roe v. Wade decision circulated on Friday, Midler reacted with a series of furious tweets, branding the headline-making decision "absolutely tone-deaf."
"They did it. THEY DID IT TO US! #SCOTUS has overturned #RoevWade, enshrined in the Constitution as settled law for over 50 years," wrote the singer and actress. "How dare they? This #SCOTUS is absolutely tone-deaf to the will and even the actual needs of the American people. #WakeUpAmerica."
Midler then took aim at a person on TV for saying, "'have your baby and then give it up for adoption; adoption is a beautiful and noble thing to do.' She's delusional. Many babies are never adopted but are shunted from foster home to foster home where they are abused & used as slaves until they age out.
"This is so short-sighted and selfish of the right wing. 1) it's none of your goddamned business what I do with my body! 2) the country will soon be littered with orphans that no one wants; are they going to raise every unwanted child to adulthood? No f****** way!
"They won't even pay for teachers and decent schools! They won't pay for child care! They want more white people and don't care how they get them or what shape they're in when they are grown."
In a further controversial tweet, Midler wrote: "GET READY, GAYS. YOU'RE NEXT."