Bette Midler Urges People to Ignore Trump in Scathing Open Letter: 'Face It! You Lost!'
Bette Midler has tweeted a scathing open letter directing at Donald Trump, mocking the president's refusal to concede and urging people to ignore him.
The Hocus Pocus star is famously not a fan of the Trump administration, often tweeting her disdain for the president—and she did not hold back in her latest tirade on Twitter.
"Dear Donnie," she began. "I know you are a bottomless pit of need, but really, dude, the rest of us have lives to lead, and we just can't pay any more attention to you."
Referencing the coronavirus pandemic, she added to her two million followers: "There's 250,000 people dead, the economy sucks, and I'm not feeling too good myself."
She ended her open letter by telling Trump: "Face it! You lost! Grow a pair and go!"
The actress and singer's tweet has garnered 16,000 likes at the time of publishing.
Earlier on Thursday, the 74-year-old condemned Republicans who refuse to concede victory to Joe Biden.
"It is becoming increasingly hard to stand by and watch these criminals try to dismantle the United States of America," she wrote. "What they are doing by sowing all this distrust will lead to the end of our Republic, or civil war."
Midler also made headlines this week when she told Kayleigh McEnany to "go f***" herself in a scathing tweet mocking the education and qualifications of the White House press secretary.
On the subject of allegations of voter fraud in Michigan, the Harvard-educated press official tweeted on Wednesday: "After presenting 234 pages of sworn affidavits raising allegations of fraud in Wayne County, Michigan voting, the Wayne County Board of Canvassers has DECLINED to certify their portion of the Michigan vote."
To which, Midler shot back by saying Harvard "has a lot to answer for."
"With all due respect, Kayleigh, go f*** yourself," Midler responded, adding: "IMHO, Harvard has a lot to answer for."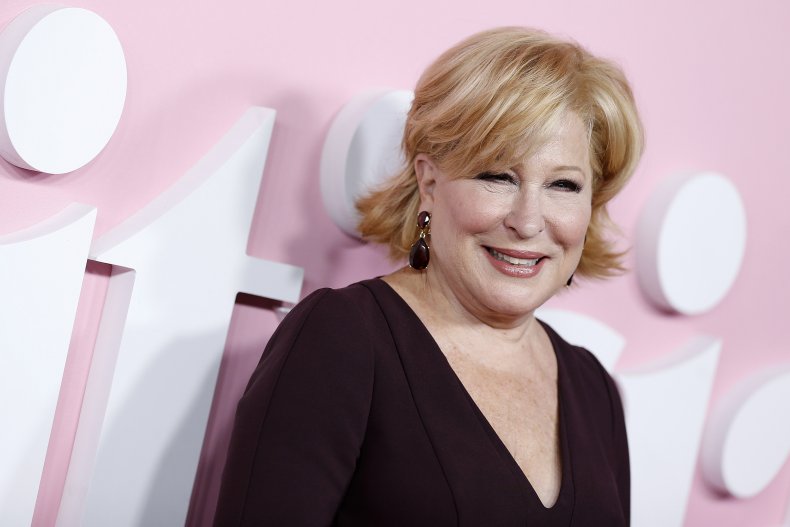 Last month, Midler called Trump "cruel and bloodthirsty" in a lengthy Twitter rant.
"He's utterly schizoid, somedays he's a 'good-humored moron,' other days, he's a 'cruel and bloodthirsty fiend,'" she wrote in response to a tweet that suggested Trump knew he would lose the election and was purposefully doing damage before leaving the White House. "He will topple the Republic, and walk away unscathed."
In 2019, the president engaged in an exchange with the "Wind Beneath My Wings" singer, labeling her a "washed up psycho."