Bette Midler Takes Aim at Kayleigh McEnany, Says Harvard 'Has a Lot to Answer For'
Bette Midler told Kayleigh McEnany to "go f***" herself in a scathing tweet mocking the education and qualifications of the White House press secretary.
It's no secret that the actress and singer is not a fan of President Donald Trump and the spat erupted when McEnany tweeted about allegations of voter fraud in Michigan.
"After presenting 234 pages of sworn affidavits raising allegations of fraud in Wayne County, Michigan voting, the Wayne County Board of Canvassers has DECLINED to certify their portion of the Michigan vote," McEnany tweeted Wednesday.
The Harvard-educated White House official boasted that the Wayne County board's actions had aided the Trump administration's attempts to hang on to power.
"With all due respect, Kayleigh, go f*** yourself," Midler responded. The 74-year-old Hocus Pocus actress then mocked McEnany's education, adding: "IMHO, Harvard has a lot to answer for."
McEnany's pleasure at the news from Michigan was shortlived, however. The county board reversed its decision and the results—more than 800,000 votes—were certified. Wayne County, the most populous in the state, voted overwhelmingly for Joe Biden.
Midler is not one to hold back when it comes to sharing her feelings on social media and she has been criticized this year for posts about everything from Donald and Melania Trump to coronavirus.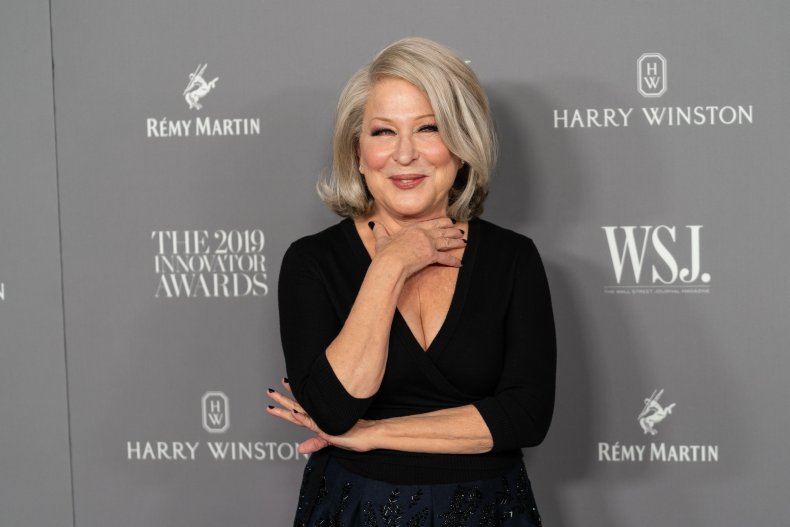 Last month, Midler called Trump "cruel and bloodthirsty" in a lengthy Twitter rant.
"He's utterly schizoid, somedays he's a 'good-humored moron,' other days, he's a 'cruel and bloodthirsty fiend,'" she wrote in response to a tweet that suggested Trump knew he would lose the election and was purposefully doing damage before leaving the White House. "He will topple the Republic, and walk away unscathed."
In 2019, the president engaged in an exchange with the "Wind Beneath My Wings" singer, labeling her a "washed up psycho."
Midler was criticized for taking aim at Melania Trump while she delivered a speech to the Republican National Convention in August. The actress mocked her accent and joked that the Slovenian-born first lady "still can't speak English." Other Twitter users said Midler's tweet was xenophobic.
Newsweek has contacted the White House for comment on Midler's post about McEnany.