Bette Midler Calls Trump 'Utterly Schizoid,' Says He Will 'Topple the Republic' if He Loses Election
Bette Midler has unleashed another scathing attack on Donald Trump as election day draws near.
The actress is a frequent and highly vocal critic of the President whom she has now deemed "cruel and bloodthirsty" in a rant in which she did not hold back.
"He's utterly schizoid, somedays he's a 'good-humored moron', other days, he's a 'cruel and bloodthirsty fiend'," the Hocus Pocus star tweeted Sunday night in response to a tweet which suggested Trump knows he is going to lose the election and is thus, acting to cause damage before he leaves office.
"He will topple the Republic, and walk away unscathed," she added. "Until #SDNY gets him."
Midler then went on to compare the incumbent to fascist dictator Mussolini, following Trump's balcony addresses over the past week.
"Yesterday, Trump went back to the #Balcony," she wrote. "The #Mussolini wanna-be loves a photo-op, and the #Balcony is his new 'happy' place. He's so stoned, he doesn't remember how the #Mussolini saga ended. But we do."
The 74-year-old actress also condemned Trump for his upcoming Florida rally, labeling him the "most criminally selfish man in the world."
"#ORLANDOFLORIDA! #TyphoidMary is winging in to infect you tomorrow! YES, the most criminally selfish man in the world, #DJTrump will be braying at you for 2 hours tomorrow, spittle flying, happy to to sicken you, and not just from Covid-19. A real oinker. #VOTEBIDEN2020"
Trump is returning to the campaign trail today with a rally in battleground state, Florida.
White House physician Sean P. Conley said Trump "is no longer considered a transmission risk to others" on Saturday evening.
"This morning's COVID PCR sample demonstrates, by currently recognized standards, he is no longer considered a transmission risk to others," Conley said in a statement, adding that the president is 10 days "from symptom onset, fever-free for well over 24 hours and all symptoms improved."
Midler was one of a number of high profile celebrities to question the validity of Trump's COVID-19 diagnosis, labeling it "convenient" last week.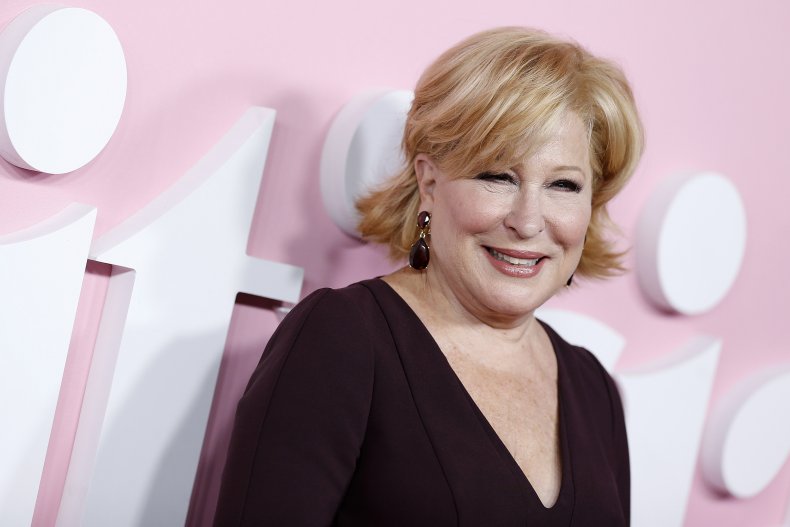 "Just learned that Hope Hicks tested positive for COVID. Timing's so interesting," she said. "I guess Trump's quarantining will mean no rallies, and no more debates. Convenient."
She added: "It's awful to always think the worst, but after four years of relentless lying? Can't be helped. No trust left."
Midler recently came under fire for poking fun at Melania Trump's English after the First Lady spoke at this year's Republican National Convention.
"Oh, God. She still can't speak English," Midler tweeted during the Slovenian born former model's speech, leading to many deeming her "racist" on Twitter.