Bette Midler Questions Trump's COVID Quarantine, Says It's 'Convenient'
Bette Midler has responded to news that President Donald Trump and Melania Trump are in quarantine and the actress thinks the timing is "convenient."
The Hocus Pocus actress is famously not a fan of the President or his administration.
Taking to Twitter Friday morning Midler tweeted: "Just learned that Hope Hicks tested positive for COVID. Timing's so interesting. I guess Trump's quarantining will mean no rallies, and no more debates. Convenient."
She added: "It's awful to always think the worst, but after four years of relentless lying? Can't be helped. No trust left."
The tweet was sent less than an hour before the President and First Lady both confirmed that they tested positive for coronavirus and are isolating at the White House.
Taking to Twitter Thursday night, the President shared the news with the public, tweeting: "Tonight,@FLOTUS and I tested positive for COVID-19. We will begin our quarantine and recovery process immediately. We will get through this TOGETHER!"
The two first went into quarantine after advisor Hope Hicks tested positive for the virus after Hicks has traveled with them on Air Force One.
The First Lady tweeted early Friday morning: "As too many Americans have done this year, @potus & I are quarantining at home after testing positive for COVID-19. We are feeling good & I have postponed all upcoming engagements. Please be sure you are staying safe & we will all get through this together."
Several others have echoed Midler's views on the Trumps' coronavirus diagnosis, with some speculating if he is lying.
However, Trump's physician, Sean Conley has released a statement on the President's condition, saying he received "confirmation that both President Donald Trump and First Lady Melania Trump have tested positive for the SARS-CoV-2 Virus."
Midler recently came under fire for poking fun at Melania Trump's English after the First Lady spoke at this year's Republican National Convention.
"Oh, God. She still can't speak English," Midler tweeted during the Slovenian born former model's speech, leading to many deeming her "racist" on Twitter.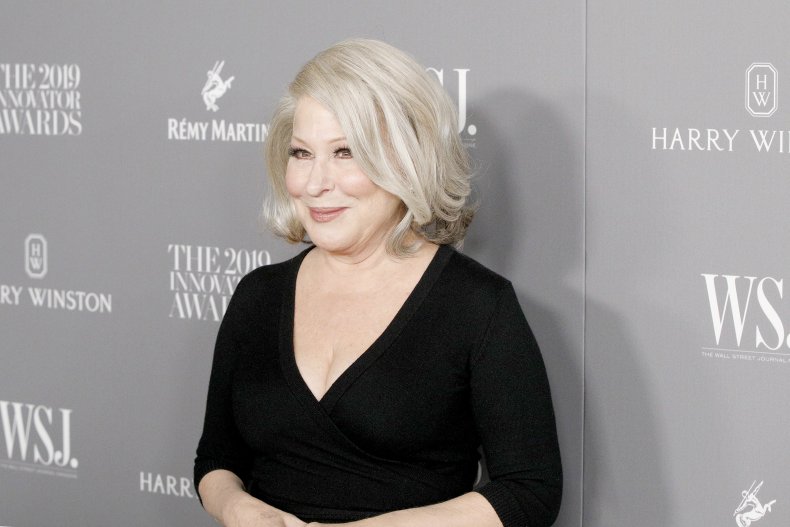 At the first presidential debate, Trump made a point of saying that he does not wear a mask as much as democratic nominee Joe Biden does.
"I don't have, I don't wear a mask like him. Every time you see him, he's got a mask. He could be speaking 200 feet away from him, and he shows up with the biggest mask I've ever seen," the President said.
Now, with just over one month before voters head to the polls on November 3, the President and his inner circle will now be required to quarantine for 15 days.