4 Unbelievable Moments From the Betty Broderick Case That 'Dirty John' Missed Out
Dirty John took the world by storm when it first premiered in 2018 on Bravo. Season two followed in 2020 on the USA Network and recently landed on Netflix U.S. The second outing focuses on the true story of Betty Broderick (played by Amanda Peet), who shot and killed her husband Daniel Broderick III (Christian Slater) and his second wife Linda Kolkena in November 1989.
Betty and Dan met in their late teens and married four years later in 1969. They had four children together and while Dan completed his medical degree and later law degree, Betty worked long hours to support Dan and the family.
In 1982, Betty began to suspect Dan was having an affair with his 21-year-old assistant Linda (Rache Keller), which Dan denied. Three years later, Betty's suspicions and paranoia were finally justified when Dan moved out of the family home and confessed to having a three-year-long affair with Linda.
What occurred afterwards was years of a messy divorce on both sides and an emotional custody battle, which saw Dan win sole custody of four children, which ultimately devastated Betty.
Seven months after Linda, 28, and Dan, 44, married, Betty fatally shot the couple on the morning of November 5, 1989. As they slept, Betty fired the gun five times, killing them both.
At her two trials, the first being declared a mistrial, Betty admitted to killing Dan and Linda but argued in her defence she was driven to do so by years of abuse at the hands of Dan.
At her second trial, Betty was convicted of two counts of second-degree murder and later sentenced to 32-years-to-life in prison.
To create the series, showrunner and creator Alexandra Cunningham relied on Betty's memoir Betty Broderick: Telling on Myself, court documents and interviews before and after Linda and Dan's death.
As the series is only an eight-part drama, there are inevitably details and events which were missed out from the small-screen adaptation.
1. Betty's rumoured boyfriend
The series depicts Betty being entirely alone following her split from Dan and their divorce but this was not the case. Betty reportedly had a boyfriend named Bradley T Wright.
Speaking on the Oxygen podcast, showrunner Alexandra Cunningham explained why she opted not to include Betty's rumoured boyfriend in the series.
She explained: "When we started out, I actually wanted to include him. But the reason I chose not to do that had a lot to do with how Betty herself talked about him and regarded him."
She added: "It was clear that his presence in her life did not affect any of her interactions with Dan or her thought process or decision making."
2. The state of Betty and Dan's marriage
At face value, the series suggested Betty and Dan were happily married until 1982 when Dan crossed paths with Linda.
However, in Betty's daughter Kim's memoir, Betty Broderick, My Mom: The Kim Broderick Story, Kim detailed Betty and Dan had been on rocky terms for years.
She even detailed a time when her mother threw a bottle at Dan's head following an argument.
3. What happened next to Betty Broderick's children
Dirty John: The Betty Broderick Story ends with the conclusion of Betty's trial in episode eight and want happened next to Betty's kids does not play out on screen.
Two of Betty Broderick's children, Kim and Lee, testified at their mother's trial in 1991. Kim testified her mother intended to take her own life after the shooting but had run out of bullets, reported L.A. Times.
In media interviews since their mother's incarceration, the Broderick children have remained divided on their mother's intentions and fate.
For example, at her 2010 parole hearing, Lee argued for the release of her mother. However, Lee's sibling Dan testified at the same hearing that Betty should remain in prison, reported CBS.
On one hand, Lee argued her mother could live her life "outside prison walls" while Dan argued Betty was "hung up on justifying what she did."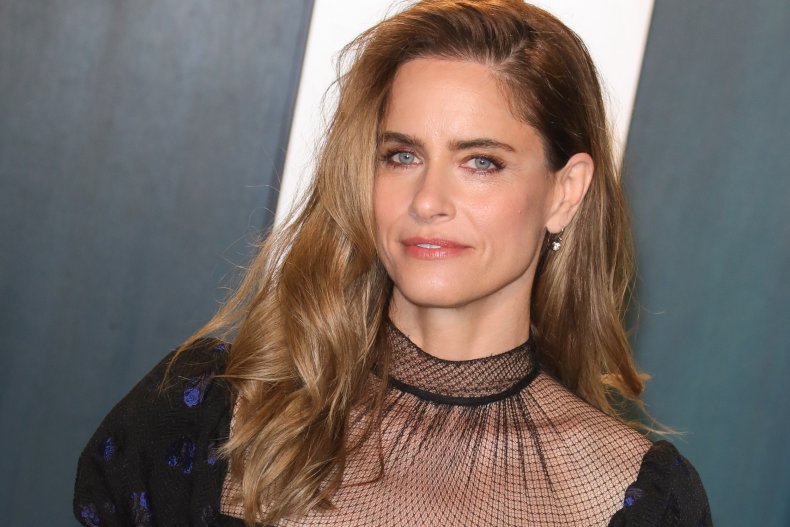 4. Betty Broderick's whereabouts today
The end of the series sees Betty convicted of the second-degree murders of Dan and Linda but sadly, due to the show's timeline, what happened next has been missed out entirely.
Betty, now aged 73, was sentenced to 32 years in prison and has been denied parole twice, once in 2010 and again in 2017.
She will not be eligible for parole until 2032. She will be 84 years old.
Dirty John: The Betty Broderick Story is streaming on Netflix now.