Betty the Cat's Grumpy Facial Expression Has Internet in Stitches
A cat named Betty has gone viral on Reddit for her unique and grumpy facial expression in a post on the subreddit r/aww. The image of Betty has a lot of people talking with 138,000 upvotes in less than a week.
Redditor RPBN shared an image of presumably their cat, Betty, on January 4. The cat has an irritated and mad look on its face as it lounges sitting down. The cat's distinct facial expression is hard to miss and quite unique for a cat.
"This is Betty, and she hates every single one of you," the post is captioned.
The Redditor has also shared other images of their cat on Reddit with the same iconic face viewers have come to know.
According to Statista, as of 2018, there were 373 million pet cats in the world. The Humane Society of the United States reported there are 84.9 million households with pets in the United States according to a 2019 to 2020 survey. About 42.7 million households have at least one cat, which equates to 34 percent of the country's population.
People are seriously loving the cat Betty, and the post has been upvoted 91 percent with 1,900 comments. Some people are making jokes while others really appreciate the furry feline.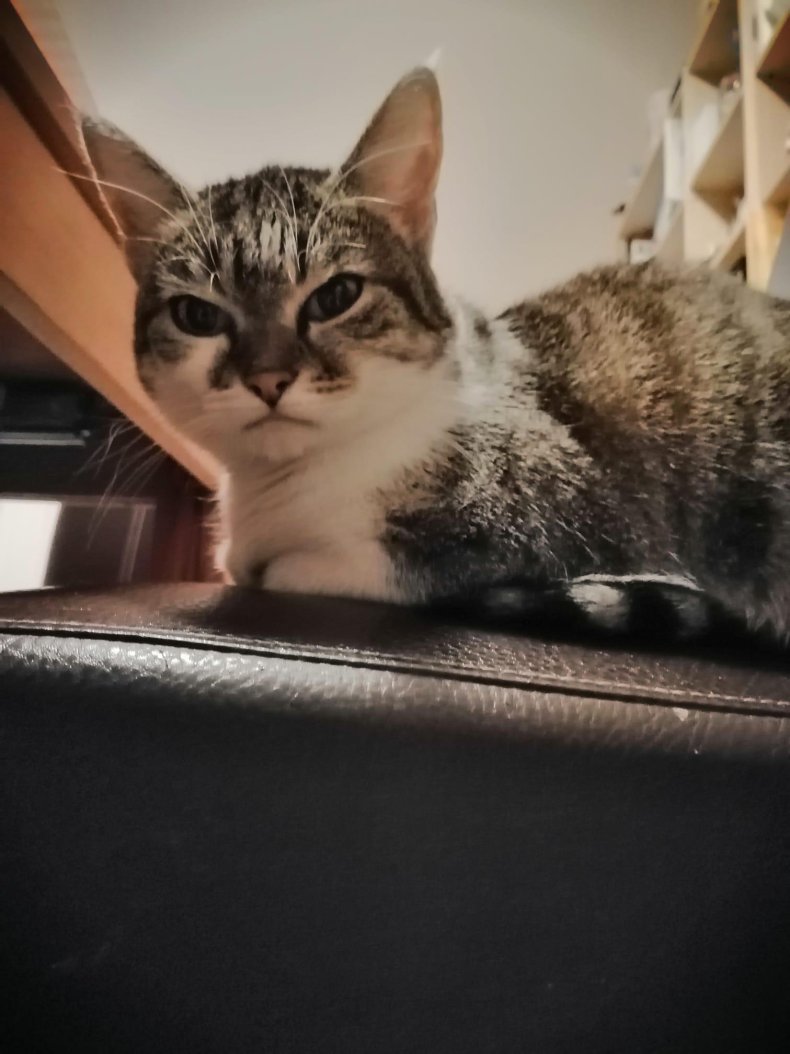 One Redditor made a joke out of it, and doesn't call Betty's face resting b**ch face, but rather "resting Betty face."
Another user said their wife would somehow "be convinced" that the cat Betty wouldn't actually dislike her, which would then lead "to action which would inevitably make Betty hate her more."
While a Reddit user gave up some information, admitting to loving to hug "angry cats."
A lot of people seem to like Betty. One user even wanted the original poster (OP) to "tell Betty" the cat that they "love her."
A viewer admitted to loving cats "with super-expressive faces" like Betty's. "They're so d**ned colorful!" they added in a comment.
Another Redditor thought Betty looked "offended" in the shared image, saying that she's also "adorable," and to "give her an extra head pat from me...if you think she'll let you keep your hand."
Other viewers really appreciated Betty as well with comments like "I still love her," and "That is an amazing face."
While one viewer admitted to hating Betty, although they "respect her hate."
A Reddit user also wrote they've "never wanted to be friends with someone so much" as they do Betty.
Newsweek reached out to Redditor RPBN for comment.
Updated 01/11/2022, 1:42 p.m. ET: This story has been updated with a new photo of Betty the cat.