Betty White Had 26 Dogs, No Kids and Other Things You May Not Have Known About the TV Icon
Betty White, the last living "Golden Girls" star, passed away on Friday, bringing her exuberant life to a conclusion.
White was about two weeks shy of her 100th birthday when news broke that she died at her home. Having rose to fame for her roles on The Mary Tyler Moore Show and Golden Girls, White's career also includes her playing the part of producer for the show Life With Elizabeth, the sitcom that earned White her first Emmy.
Decades after Golden Girls stopped making new episodes, White remained a beloved icon for people of all ages and her agent said he believed she'd "live forever" despite her increasing age.
"I will miss her terribly and so will the animal world that she loved so much. I don't think Betty ever feared passing because she always wanted to be with her most beloved husband Allen Ludden. She believed she would be with him again," Jeff Witjas, her LA agent and close friend, told PEOPLE.
Ludden was White's third husband and the two were married for nearly 20 years until his death in 1981. While the two had a long-lasting relationship, they never had kids and White reportedly never regretted not birthing a child.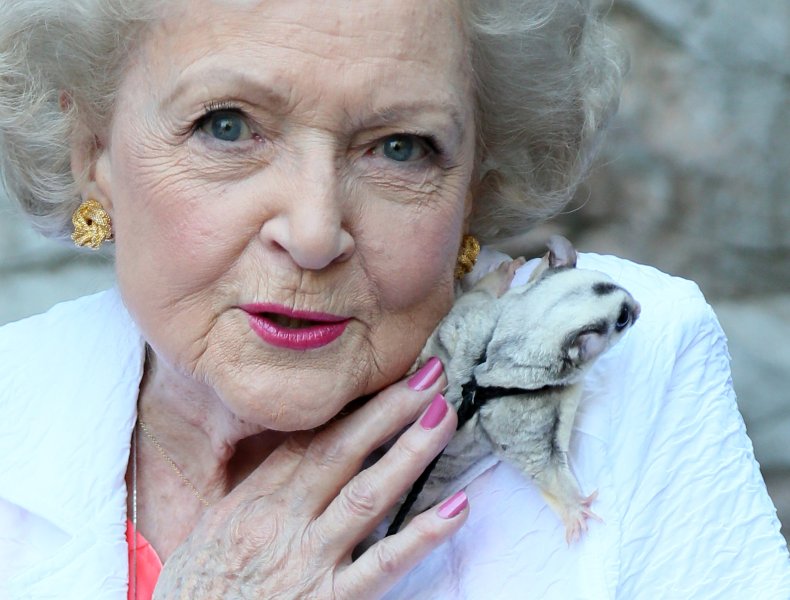 She told Katie Couric on CBS Sunday Morning in 2012 that had she gotten pregnant, her child would have been her "whole focus." But, she didn't regret having kids because it gave her a chance to focus on her career. Being a compulsive person, she didn't believe she could successfully manage both, kids and a career.
However, White was a mother, just not to children she birthed. Ludden had three children who were young when they were married and she added the role of stepmother to her credits. During a conversation with actress Sandra Bullock, White reportedly said she was "blessed" to have her three stepchildren.
White also had a deep love for animals and she told People in 1999 that at one point, she had "26 dogs." Having grown up going camping with her family, White is also an honorary United States Forest Ranger.
At 88 years old, she accepted the honorary designation at a special ceremony held by the U.S. Forest Service. During the ceremony, she said her parents would have been more proud of this award than any other she ever won. It's also an award that touched her personally.
White told ABC News that camping with her family made her want to work with animals and become a forest ranger. However, at the time, women were not allowed to become forest rangers. So, she was pleased when she saw so many women in their ranger uniforms at the ceremony.
White's also holds the Guinness Book of World Record title for Longest TV Career for an Entertainer (Female), which she was awarded in 2014. While she doesn't remember the name for the show where she made her television debut in 1939, she told the Guinness Book of World Records that she wore her high school graduation dress and danced the "Merry Widow Waltz" with her high school president.
Had she not become one of the biggest names in Hollywood, White knew "hands down" what she wanted to do as a career. She told the Guinness Book of World Records in 2014 that she would have been a "zookeeper."
While all interesting facts about White, one of the most inspiring tidbits of information about her has to do with the things she wished she'd done differently. When asked by the Guinness Book of World Records if she has any regrets about her career, White responded:
"I have no regrets at all. None. I consider myself to be the luckiest old broad on two feet."