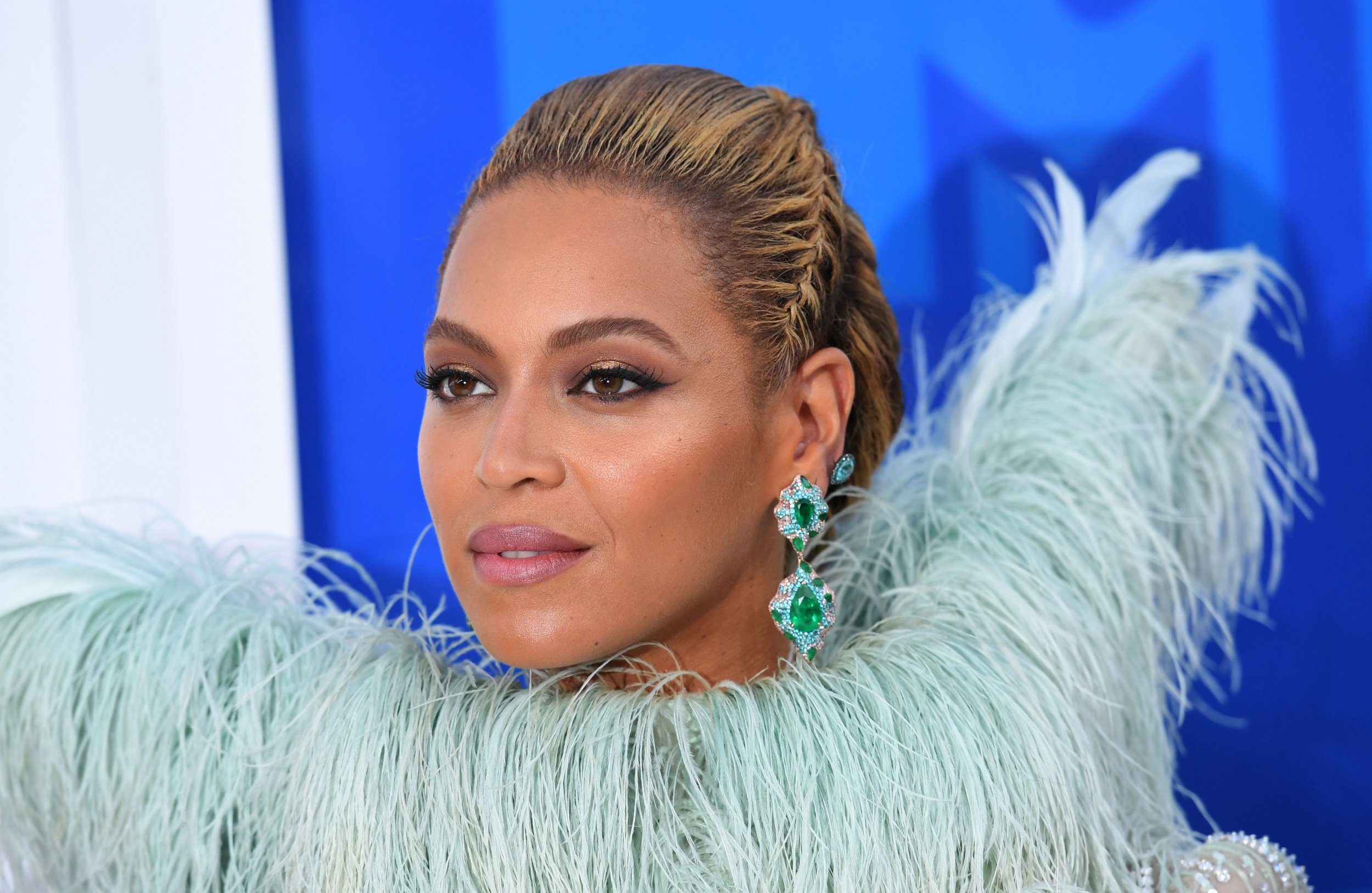 Beyoncé marked her 35th birthday with a star-studded Soul Train-inspired party Monday night.
The singer celebrated her special day, which actually took place Sunday, with husband Jay Z, their daughter Blue Ivy, P. Diddy, Destiny's Child band mates Kelly Rowland and Michelle Williams, and Alicia Keys among those in attendance.
Queen Bey has good reason to celebrate, too. Her sixth studio album, Lemonade, released in April, earned critical acclaim, her Lemonade short film on HBO will compete at the Emmy Awards later this month, and her ongoing Formation World Tour is the highest-grossing tour by a musician this year. And she stole the show at the MTV Video Music Awards with a medley of hits last week.
The "Hold Up" singer took a break from her tour Monday to gather some of her nearest and dearest in New York for a celebration that took inspiration from the hit '70s musical variety show Soul Train.
Jay Z donning a full afro wig and bandana, á la the late Jimi Hendrix, may be the best thing to happen to your Tuesday:
Adding an extra touch of adorable to proceedings, Jay and Bey's four-year-old daughter Blue Ivy took a turn on the microphone to wish her mother a happy birthday in front of a roomful of A-list guests.
Beyoncé also gave her guests an intimate performance as she danced up close and personal with husband Jay, while everyone cleared the dancefloor for the couple.
The singer's birthday Sunday marked something of a social media-wide holiday with Snapchat creating special filters so fans could toast her in style. Stars including Nicki Minaj and Mariah Carey also shared their well wishes.
Beyoncé posted her own thank you to fans on her Instagram page late Monday night, saying: "I strive to make you proud."