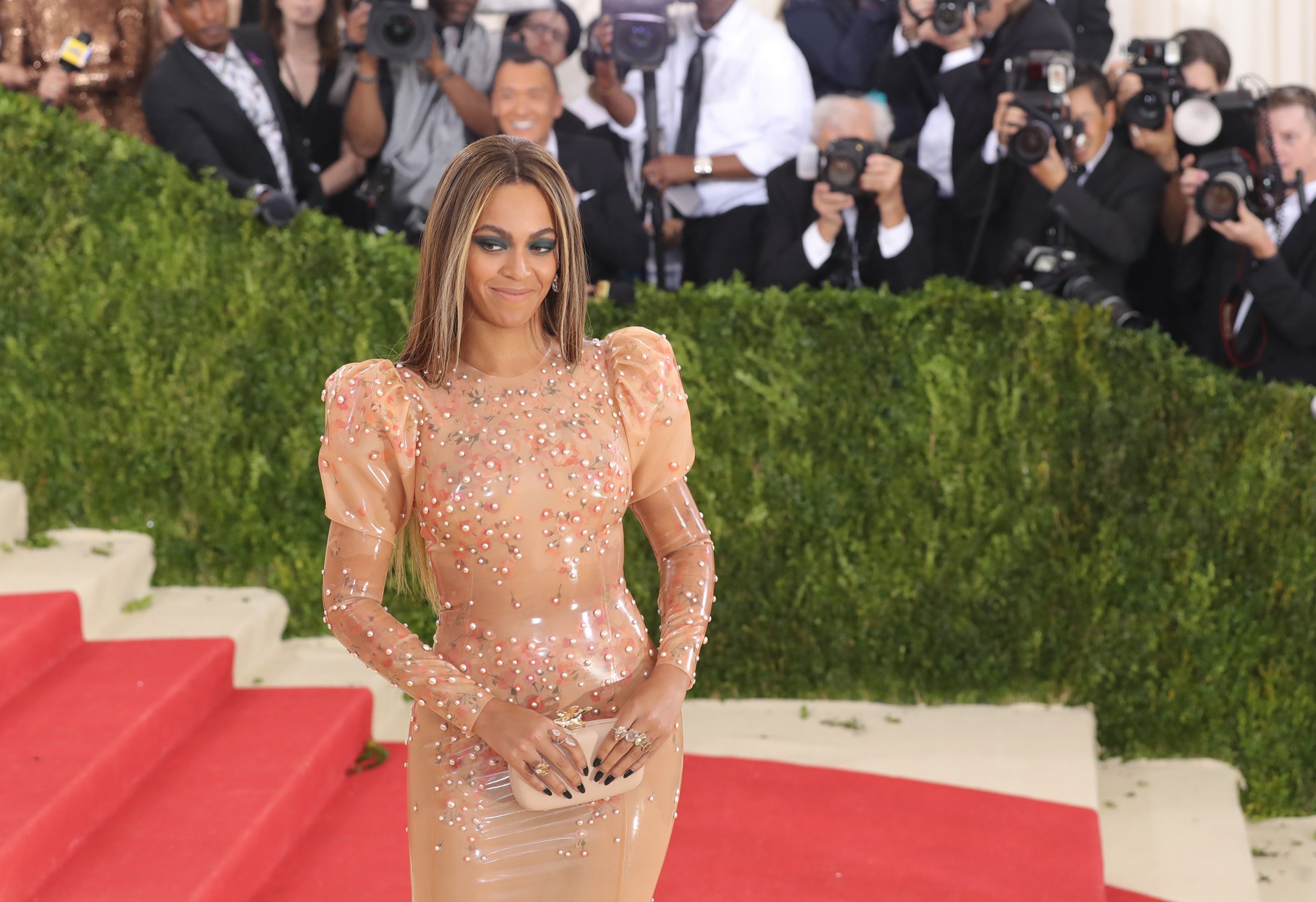 Beyoncé is out to prove that her Lemonade is 100-percent homemade.
The singer, whose latest opus was released in April, has moved to dismiss a lawsuit by independent filmmaker Matthew Fulks, who claims she ripped elements of his short film Palinoia into a one-hour HBO special that accompanied the album, as well as in a teaser trailer for the film.
In a lawsuit filed in June, Fulks alleged the work copied visuals, including "graffiti and persons with heads down," "red persons with eyes obscured," "parking garage" and "feet on the street."
Fulks claimed he had been approached by Columbia Records, Beyoncé's record label, about working on a music video for another act and submitted Palinoia as an example of his work. Some months later, he said, Lemonade was released.
However, lawyer Tom Ferber, who is representing the "Formation" singer and her company Parkwood Entertainment, filed a motion to dismiss the lawsuit Friday, according to The Hollywood Reporter.
Ferber said "even a cursory review of the parties' works makes clear, at the level of copyrightable expression, the works are markedly dissimilar."
"The protagonist in plaintiff's film is a white man who is distressed in the wake of a failed relationship, while the defendants' protagonist is an African-American woman who progresses through stages of suspicion, denial, anger and, ultimately, reconciliation in her relationship," the motion continued. "Defendants' film depicts its protagonist's dilemma in the context of African-American culture, it has a Southern Gothic feel, and its ending is upbeat and joyous—none of which describes plaintiff's film. There is no actionable similarity between the parties' works."
As well as suing Beyoncé, Fulks' lawsuit names Columbia Records' parent company Sony, Parkwood Entertainment and HBO as defendants.
Lemonade was nominated for an Emmy Award earlier in July and also dominated the MTV Video Music Awards nominations Monday.
A hearing is tentatively scheduled for August 25.