Are Beyoncé and Kim Kardashian Friends? Their Relationship Explained
Beyoncé has posted a sweet birthday message for Kim Kardashian on her website.
Kardashian turned 41 on October 21 and the singer marked the occasion by sharing an image of the reality TV star as a baby on the homepage of beyonce.com.
Next to the photo were the words "Happy Birthday Kim Kardashian."
The website also offered birthday wishes to rappers Doja Cat and Snoop Dogg, who were born on October 21 too—though some years apart.
The Kardashian message has sparked speculation that the two women's rumored feud is over. Here we take a look at the turbulent history of their relationship.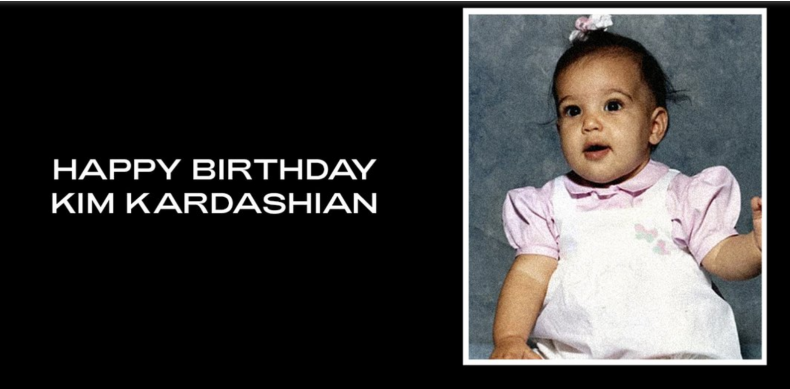 Are Kim Kardashian and Beyoncé Friends?
When Kardashian began dating Kanye West, the couple were often photographed with Jay-Z, Ye's long-time collaborator and friend, and his wife Beyoncé.
Rumors of a falling-out surfaced in 2014, after Beyoncé and Jay-Z did not attend Kardashian's 2013 baby shower or her wedding to West in May 2014.
It was speculated that the couple did not attend because Rachel Roy, a friend of Kardashian's, would be present.
According to 2014 reports in Us Weekly, Roy was the woman whose conversation with Jay-Z at the Met Gala sparked the infamous elevator fight between him and Beyoncé's sister, Solange Knowles. (Beyoncé fans later speculated that Roy could be the "Becky with the good hair" mentioned in Lemonade.)
On the day of West and Kardashian's wedding in Florence, Jay-Z and his wife were instead in the Hamptons, Us Weekly reported.
A few days earlier, Beyoncé had posted a picture from West and Kardashian's Vogue shoot with their daughter North on Instagram, adding the caption: "Wishing you a lifetime of unconditional love. God bless your beautiful family."
Things became more strained between the two couples when West launched into a rant about Jay-Z, with whom he had made the Watch The Throne album, during a concert in Seattle in October 2016.
"There will never be a Watch the Throne 2," West proclaimed, per Entertainment Tonight.
He also accused Jay-Z of not being there for him after Kardashian had been the victim of an armed robbery in Paris.
"Don't call me, after the robbery, and say 'How you feelin'?' You wanna know how I'm feeling? Come by the house."
A month later, he took aim at Beyoncé after losing to her for video of the year at the MTV VMAs.
"Beyoncé! I was hurt," he said at a Sacramento show, according to Vanity Fair.
"Out of respect, MTV told me, 'Mr. West, out of respect to you, I will let you know that Beyoncé is winning the VMA tonight for Formation' over [Drake's] Hotline Bling and [West's] Famous.
"Beyoncé, I was hurt, because I heard that you said you wouldn't perform unless you won video of the year over me, and over Hotline Bling."
In May 2018, West admitted in an interview that he had been upset the Carter-Knowles couple had not attended his wedding.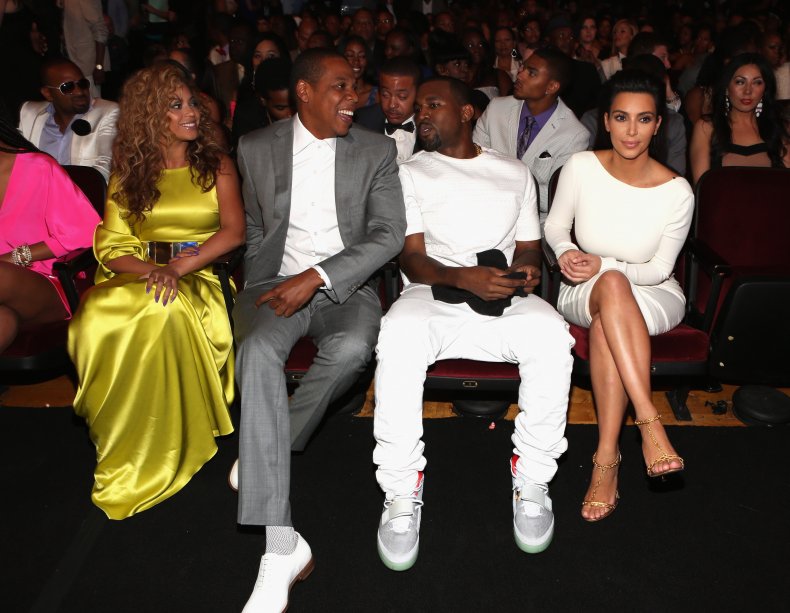 "I was hurt about them not coming to the wedding. I understand they were going through some things, but if it's family, you're not going to miss a wedding," he said.
He added, however, that they had patched up their relationship and were texting "positive energy."
When West and Kardashian's third child, Chicago West, was born in January 2018, Beyoncé and Jay-Z reportedly sent the baby girl a $26,000 bracelet.
Later that year, however, RadarOnline reported that West's increasingly political outbursts and Kardashian's relationship with President Donald Trump had upended their relationship once again.
"Beyoncé and Jay-Z know that Kanye is seeing a future in politics, but they feel that they cannot associate themselves with them from this point forward. They want nothing to do with either one of them," a source close to the singer told the outlet.
Recently, it seems Beyoncé and Kardashian have mended their relationship.
In January 2020, the singer sent Kardashian the PR box for her latest Ivy Park collection.
Kardashian shared pictures and videos of her trying on the clothing on Instagram.
In one video she said: "Thank you Beyoncé, so much," while she wrote in her story: "Congratulations @beyonce and @adidas on such a successful launch.
"I love everything and can't wait to wear it all!"
When Beyoncé performed "When You Wish Upon a Star" in the Disney Family Singalong in April, Kardashian live-tweeted her reaction.
The reality TV star wrote: "Beyonce sounds so beautiful."