Beyoncé's 'Renaissance': All the Controversies So Far Since Album's Release
Beyoncé's latest album, Renaissance, was met with rave reviews from critics and fans upon its release last Friday, but it has also already caused several well-publicized controversies.
On Tuesday, Beyoncé removed a sample of the song "Milkshake" from a Renaissance track. The move came days after Kelis, who scored a hit with "Milkshake" in 2003, accused Beyoncé of "theft" for allegedly not telling her about the sample.
The news about the Kelis sample may be the latest update on controversies surrounding Renaissance, but issues regarding the album began before it even officially dropped. The album leaked online days before its release date after record stores in Europe reportedly put Renaissance on shelves early. While many fans decried the leak and vowed to honor Beyoncé by waiting for the official release, others began sharing the song collection and deciphering lyrics.
Kelis' complaint also wasn't the only criticism leveled at the songwriting credits on Renaissance. Diane Warren, the songwriter behind massive hits "If I Could Turn Back Time" (Cher) and "I Don't Want to Miss a Thing" (Aerosmith), angered the Beyhive on Monday for asking on Twitter, "How can there be 24 writers on a song?" in reference to the Renaissance track "Alien Superstar."
The-Dream—a collaborator on Renaissance—was among the many people who lashed out at Warren, writing a stern message to her on Twitter about sampling credits and Black culture. In the aftermath, Warren said she didn't mean her comment "as disrespect."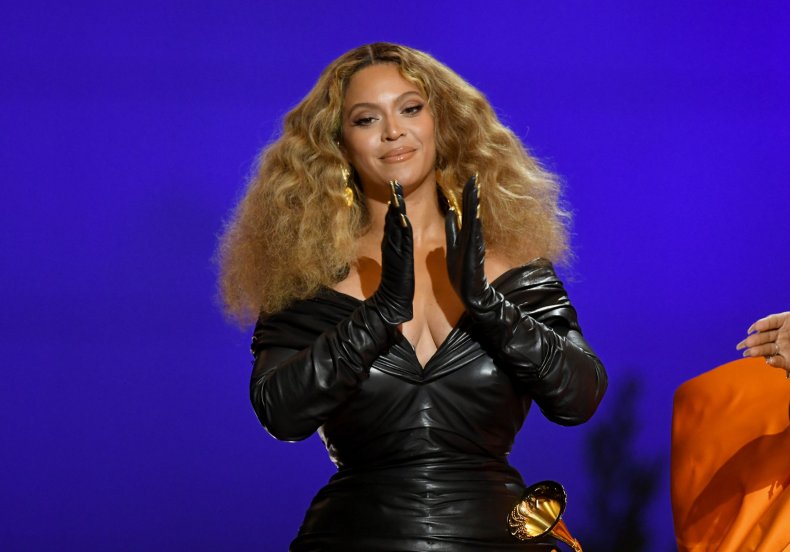 Lyrics from the album have also resulted in public backlash, especially Beyoncé's use of the ableist slur "s**z" on the track "Heated." The term comes from the word "spastic," which refers to the disability "spastic cerebral palsy." Fellow music superstar Lizzo used the same slur in the single "Grrrls" but changed the lyric shortly after the track was released in June. Similarly, a recent statement from Beyoncé's representatives announced she will edit out the term on "Heated."
During the outcry about "Heated," Monica Lewinsky also called on Beyoncé to change the lyrics to an older song, "Partition," which was included on Beyoncé's eponymous fifth album in 2013. The track references Lewinsky's affair with then-President Bill Clinton.
"[U]hmm, while we're at it... #Partition," Lewinsky wrote in a Monday tweet that contained a link to an article about the "Heated" controversy. Beyoncé has not indicated she will change the words to "Partition," but Lewinsky received numerous angry replies on Twitter from fans.
Many social media users have celebrated some of Renaissance's raunchier lyrics, while others have expressed disapproval. Fox News personality Brian Kilmeade agrees with listeners who have said that Beyoncé's words have gone too far.
While filling in as guest host on The Ingraham Angle on Monday, Kilmeade discussed the removal of "s**z" from "Heated" before denouncing other language on the album. After contributor Raymond Arroyo mentioned that Beyoncé uses the N-word on Renaissance, as well as "filthy terms for male/female genitalia," Kilmeade chimed in that the singer shouldn't use such language because "she's a parent."
"We haven't really seen her in a while. Barely dressed, dancing around, and now she comes back more vile than ever, putting out X-rated lyrics," Kilmeade said.
Fans of the pop singer were swift in expressing their disapproval of the conservative pundit's comments.
"Beyoncé? vile? You know mom's don't stop being sensual women when they give birth right? If you and your wife schedule bi-weekly love making that's your business. I think you have a twisted view of women in America," read one tweet that was typical of the Beyhive's reaction.
Newsweek reached out to Beyoncé representatives for comment.