Beyoncé's Handwritten Birthday Thank You Message to Fans: 'We Have Grown Up Together'
Beyoncé thanked fans for helping celebrate her 40th birthday earlier this month through a handwritten note that was shared Thursday on the singer's website.
Within the note, Beyoncé acknowledged the years her supporters have known her and said individuals who suggest women are "supposed" to experience feelings of being "old or unhappy" once they turn 40 "got it ALL THE WAY F'd UP."
Her note began by mentioning the conclusion of the Virgo zodiac season, which ended on September 22. She said she was hopeful other Virgos enjoyed their birthdays before diving into her message of thanks for the individuals who sent along personalized well-wishes for her birthday on September 4.
"I cried tears of joy and was covered in chilly bumps," Beyoncé wrote of the birthday videos, posts, playlists and more that she said she received and "will cherish forever."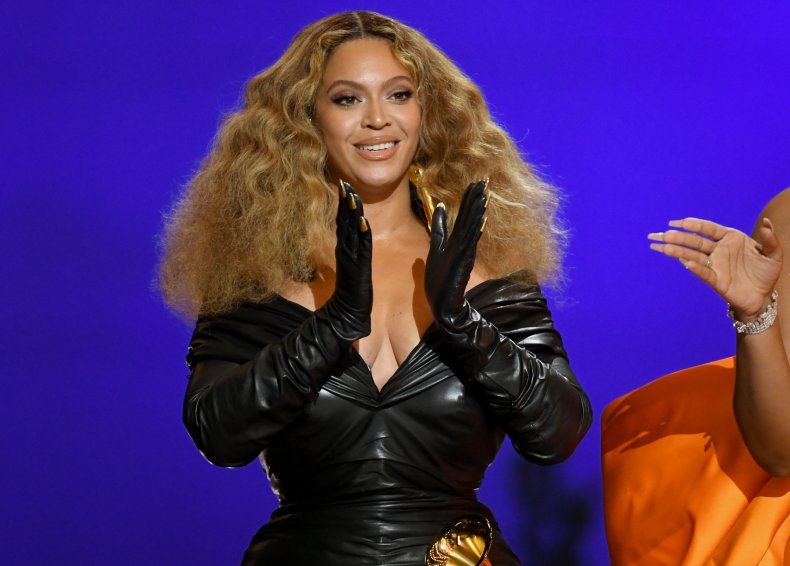 "I'm grateful to everyone involved, especially the fans, for the time and level of detail it took to organize such beautiful tributes. I admire and respect all of you and I thank you from the bottom of my heart," she added.
Her note went on to say she has come to "really understand" the meaning of being "alive and to live in the moment." She wrote that she had believed she understood such things when she was younger and while celebrating her 21st and 30th birthdays, "but I didn't."
"The more mature I become, the more I understand and the deeper my joy grows," she wrote. "There's a freedom and liberation knowing that I've made it to the other side of my sacrifice. I'm finally giving myself permission to enjoy the seeds I've worked so hard to plant my whole life."
Beyoncé noted she did not feel "old" or "unhappy" the way some women might expect to feel upon turning 40 and added, "This has absolutely been the best I've felt in my life. I'm so grateful to be GROWN, GROWN!"
She concluded her message by acknowledging the years her most dedicated fans have been familiar with her work as an artist.
"Most of y'all met me when I was 15, and we have grown up together," she wrote. "You bring sooooo much joy into my life. I hope my art can continue to bring a little joy into yours."
Her note concluded with an "I love you" followed by the word "deep" repeated 40 times.
Beyoncé's message to fans followed photos she shared on her website earlier this month that documented her life and career through her 40th birthday, according to E! Online.
Several other musicians and artists have also paid tribute to Beyoncé this month in honor of her birthday. On September 4, Harper's Bazaar shared a video featuring birthday messages from Oprah Winfrey, Stevie Wonder, Taylor Swift, Reese Witherspoon and more as the stars wished Beyoncé a happy 40th.
Newsweek reached out to Beyoncé's publicist for further comment and will update this article with any response.