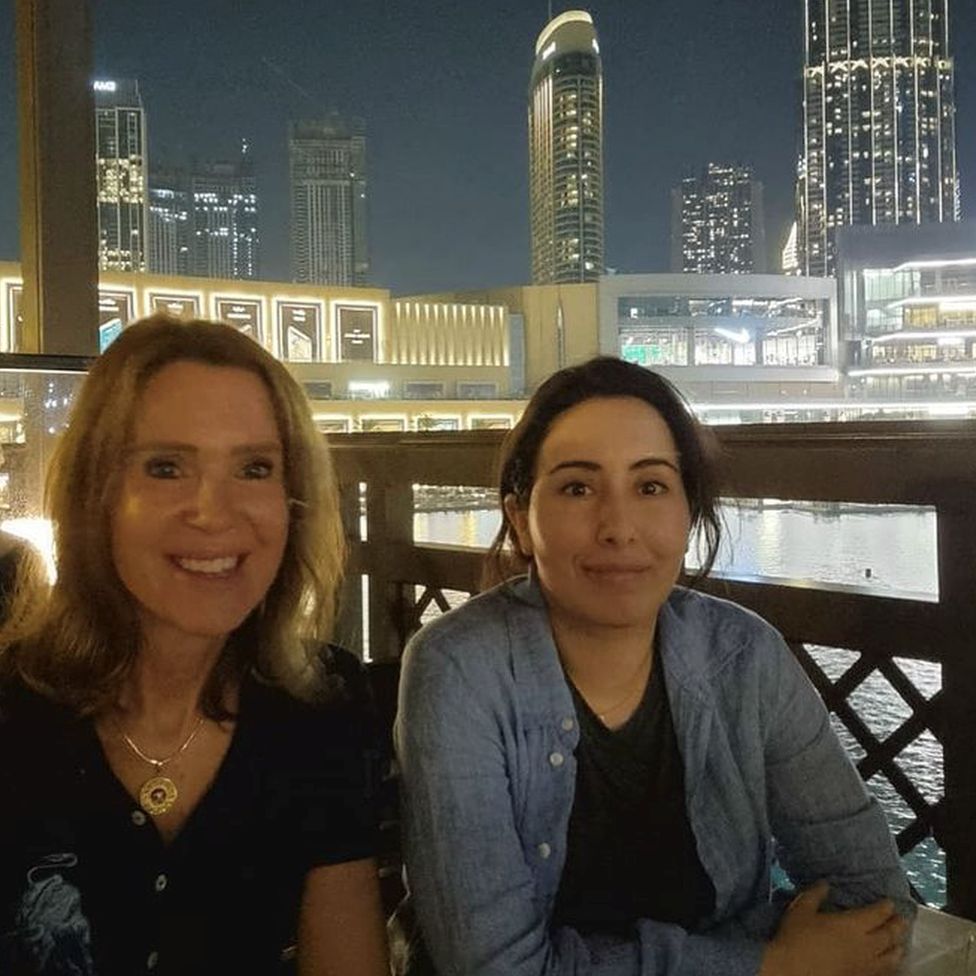 Queen Elizabeth II and her family may seem like the superstars of global royalty but they are by no means the only monarchy.
Royal families are found all over the world, including in: Spain, Monaco, Dubai, Thailand, Saudi Arabia, Norway, Sweden and Holland.
Their lives are just as dramatic... sometimes more so.
1. Prince Albert of Monaco
Prince Albert of Monaco was once notable among global royalty for his reluctance to marry.
He is father to U.S. actress Jazmin Grace Grimaldi, born in 1992, after a brief relationship with Tamara Rotolo, who was at the time holidaying in the Cote D'Azur.
Ultimately Rotolo chose to raise her daughter outside royalty's searing glare, Harper's Bazaar reported. Albert did not publicly acknowledge Jazmin's existence until 2006, at which point the paparazzi descended on her.
A year earlier, in 2005, Nicole Coste, a flight attendant from Togo, came forward to tell the world the prince was the father of her toddler son Alexandre.
The prince later confirmed her claims though neither child is in the line of succession to the Monegasque throne as the law required the parents to be married.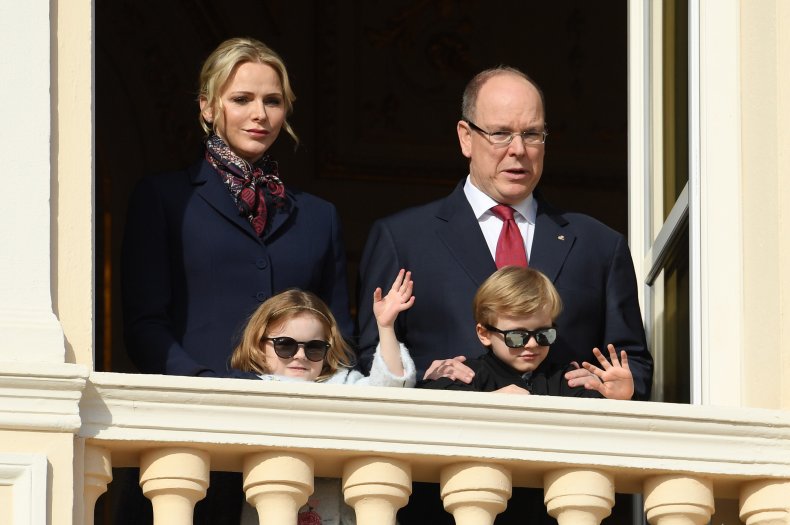 Albert took the throne in 2005 after the death of his father Prince Rainier and in 2011 finally married Princess Charlene. The couple have twins, Princess Gabriella and heir to the throne Prince Jacques, born in December 2014.
More recently, Albert was a footnote in the story of Prince Andrew's relationship with Jeffrey Epstein based on the account of U.S. literary agent John Brockman.
In an email to a client, Brockman detailed how he had been at Epstein's New York mansion when he saw Prince Andrew getting a foot massage.
Quoted in magazine New Republic in 2019, the email stated he overheard Andrew say: "In Monaco, Albert works 12 hours a day but at 9pm, when he goes out, he does whatever he wants, and nobody cares. But, if I do it, I'm in big trouble."
There is no suggestion Albert had any relationship with Epstein.
2. Prince Carl Philip and Princess Sofia
Princess Sofia of Sweden's pre-royal life was more colourful than most who pass from the normal world to the rarefied corridors of the Royal Palace.
In 2014, aged 20, she was a glamor model for a Swedish men's magazine and in 2005 was a contestant on the country's version of reality show Paradise Hotel.
She met Prince Carl Philip in 2010 when they happened to be eating in the same restaurant, and married five years later at the royal chapel in Stockholm in June 2015.
The couple have three children together after their youngest was born in March.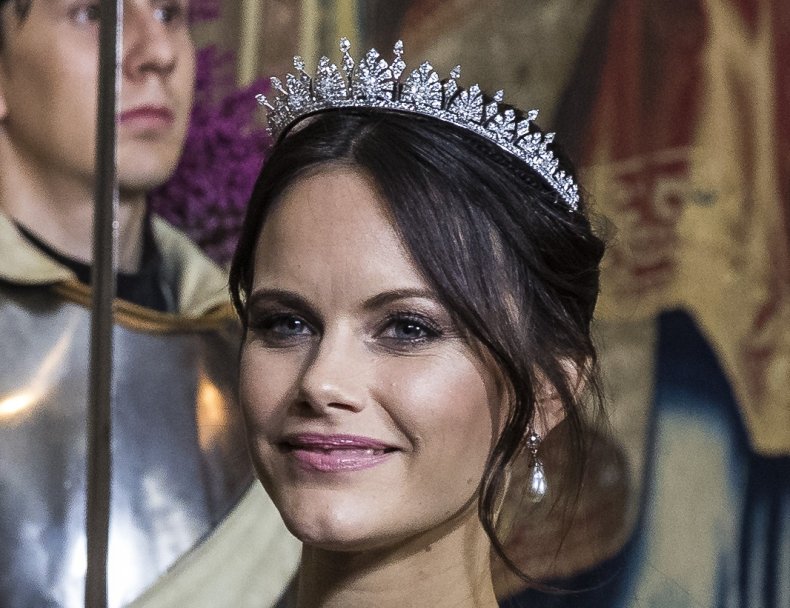 3. Mohamed Bin Salman
Crown Prince Mohammed bin Salman, often known as MBS, has been the de facto ruler Saudi Arabia since his father King Salman took the throne in 2015, according to the BBC.
However, a U.S. intelligence report in February found that he approved of the killing of Jamal Khashoggi at the Saudi consulate in Istanbul in October 2018.
The Washington Post journalist was the victim of an "extrajudicial killing for which the state of the Kingdom of Saudi Arabia is responsible," a U.N. investigation found.
The scandal emerged just months after MBS met Queen Elizabeth II in London in March 2018.
He gave Meghan Markle a set of chandelier earrings as a wedding present to mark the moment she tied the knot with Prince Harry in May that year.
However, the jewellery proved controversial after she wore them to a state dinner in Fiji on October 23, 2018, just weeks after Khashoggi's death, U.K. newspaper The Times reported.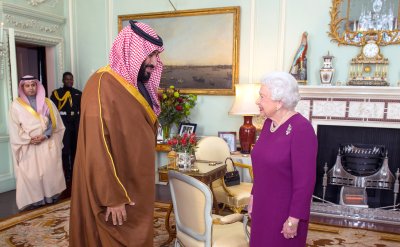 4. Prince Seeiso of Lesotho
Prince Seeiso is the younger brother of Lesotho's King Letsie III and also a close personal friend of Prince Harry.
The Duke of Sussex is a regular visitor to the country, which is located within the borders of South Africa, including on his gap year in 2004.
The two princes set up a charity together in 2006 called Sentebale, which supports the mental health of young people with HIV and AIDS.
More recently Prince Seeiso was a guest at Harry and Meghan's 2018 royal wedding in Windsor Castle.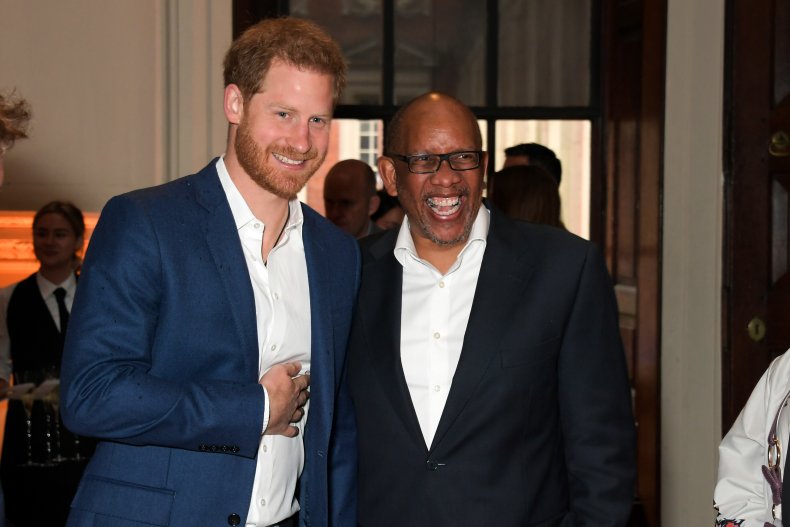 5. Maha Vajiralongkorn of Thailand
Thailand's King Bhumibol Adulyadej was the world's longest reigning monarch until his death, aged 88, in 2016 after 70 years on the throne.
"His majesty has passed away at Siriraj Hospital peacefully," a statement issued at the time read.
King Maha Vajiralongkorn then acceded to the thrown and has been described as the "playboy king" in the British newspaper The Sun.
He spends much of the year in Germany where local tabloid Bild reported he saw out coronavirus lockdown with an entire floor booked out at four-star Grand Hotel Sonnenbichl in the resort of Garmisch-Partenkirchen.
The new king named his mistress, Sineenat Wongvajirapakdi, as an official consort in 2019 during a ceremony in which she lay at his feet while he anointed her.
However, he stripped her of the title months later that October for trying to elevate herself to the same status as the queen, the BBC reported.
Last year, he re-instated the rank, with a notice in the Royal Gazette stating she "is not tarnished" and adding: "Henceforth, it will be as if she had never been stripped of her military ranks or royal decorations."
6. King Felipe VI and Queen Letizia of Spain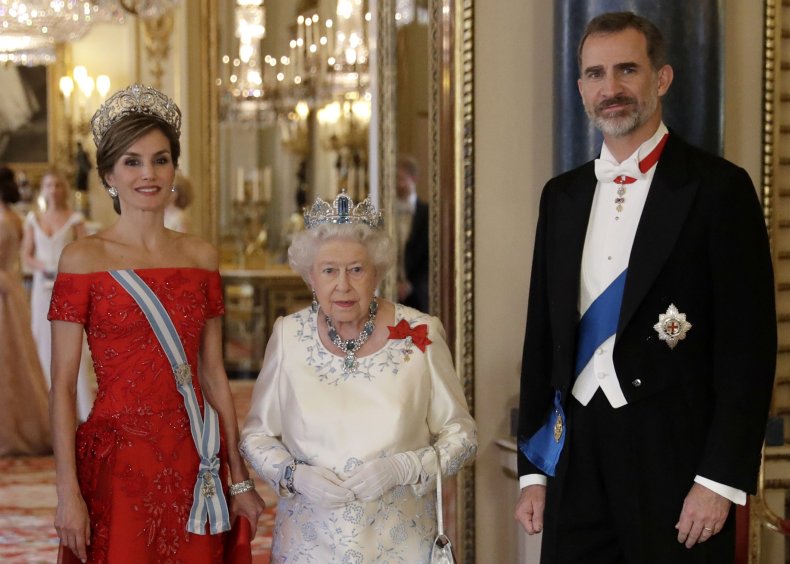 King Felipe VI of Spain acceded the throne in 2014 after his father King Juan Carlos abdicated.
According to Spain's El Mundo newspaper he told Rafael Spottorno, chief of the royal household, he did not want his son to spend a lifetime waiting for the throne.
Quoted in the Daily Telegraph, the departing monarch said: "I do not want my son to wither waiting like Prince Charles."
Prince Harry and Meghan have said much about their dislike of the media, but Felipe had a warmer relationship with at least one journalist—his wife Queen Letizia.
Born Letizia Ortiz the former Spanish news host fell in love with the royal in 2002 while covering the sinking of the oil tanker Prestige in Northern Spain, Hello! reported.
They married in 2004 and have two children, Leonora and Sofia.
7. Willem-Alexander of the Netherlands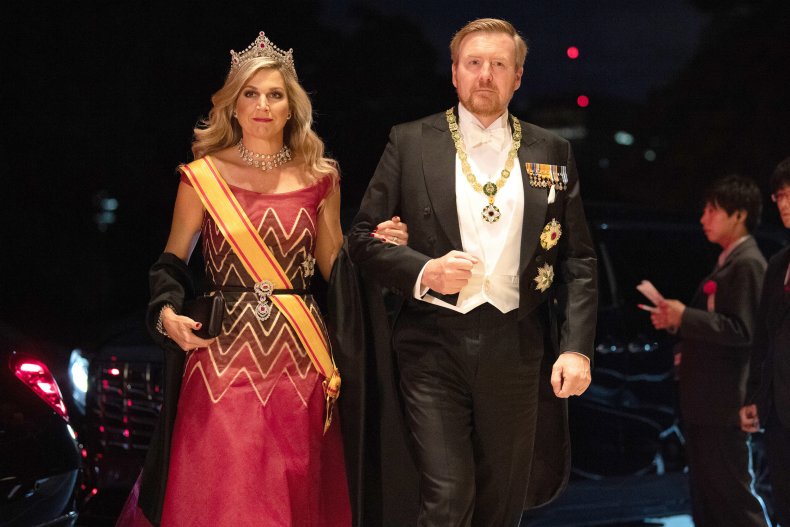 King Willem-Alexander of the Netherlands became Holland's first male sovereign in more than a century when his mother Queen Beatrix abdicated in January 2013.
His wife Queen Maxima was an Argentine economist who previously worked in New York for Deutsche Bank.
However, their engagement was controversial after it emerged her father Jorge Zorreguieta had been a minister in the Argentine government in the '70s and '80s at the time of a brutal military junta, The Independent reported.
An investigation by the Dutch parliament allowed the marriage to go ahead after it found Zorreguieta probably knew of atrocities committed during the dirty war but she, as a child, did not, according to the newspaper.
Needless to say, he was barred from their 2002 wedding and he also missed the investiture ceremony which made his daughter queen in 2013.
8. Princess Latifa
Princess Latifa captured the world's imagination when she tried to flee her family by boat in February 2018. Her actions came after she recorded a video describing how she had been barred from overseas travel.
Eight days into the voyage across the Indian Ocean the princess was brought back to Dubai after a commando raid on the boat, the BBC reported.
For years, the world heard nothing from her until in February videos published by Sky News showed her describing being imprisoned by her father Prime Minister Mohammed bin Rashid al Maktoum.
Princess Latifa said in the footage: "So I am in a villa. I am a hostage. This villa has been converted into a jail. All the windows are barred shut, I can't open any window.
"There are five policemen outside and two policewomen inside the house and I can't even go outside to get any fresh air."
She added: "I am doing this video from a bathroom because it is the only room with a door that I can lock."
More recently, pictures of Latifa outside Dubai have surfaced and campaigners fighting for her freedom have reported positive developments.
Last week, David Haigh, cofounder of the Free Latifa campaign, told Sky News: "We are pleased to see Latifa seemingly having a passport, travelling and enjoying an increasing degree of freedom, these are very positive steps forward."
9. King Harald V of Norway
King Harald V of Norway had a disrupted childhood after Germany invaded during World War II, when he was six years old.
His mother fled with him and his two sisters and they lived out the war in America before returning home after Norway was liberated in 1945.
In 1968 he married the love of his life Queen Sonja amid controversy over the fact she was a "commoner," i.e. not from royal or aristocratic lineage.
10. Henri, Grand Duke of Luxembourg
Luxembourg has a grand duke rather than a king as it is a Grand Duchy and the current sovereign is Grand Duke Henri.
He was born in 1955 and has studied in America, Britain and Switzerland, where he met his future wife at the University of Geneva in 1980.
He married Cuban-born Maria Teresa Mestre the following year on on February 14, 1981, and the couple now have five children together.