B.I. Leaves iKON: Change Petition to Bring Back K-Pop Star Hanbin Hits 350,000
A petition by fans to reinstate K-pop star B.I. to the band iKON has attracted over 350,000 signatures, after the rapper dramatically left the group on Wednesday.
The 22-year-old musician, real name Kim Han-bin, announced he was quitting both the band and YG Entertainment, the agency that represents him, after drug use allegations were labeled against him. Korean tabloid magazine Dispatch reported that B.I. was caught attempting to purchase marijuana and LSD in 2016, but the police did not investigate him.
Upset fans have now created a Change.org petition calling for the singer to be reinstated to the band, called "HANBIN SHOULDN'T HAVE TO LEAVE IKON."
The summary of the petition states: "Hanbin was accused by Dispatch of 2016 drug use on June 11, 2019. There has been an official statement released, informing us that YG Entertainment orders drug tests every month or so from the USA and NONE of the IKON members, INCLUDING HANBIN tested positive. Please get this out for Hanbin or YG Entertainment to see!
"Ikonics and fans don't want Hanbin to leave ikon when he did nothing wrong. He doesn't deserve to. We just want him to be in a positive mental state and obviously at the time when he was thinking about doing drugs, he wasn't not. Hanbin only mentioned he was thinking about drugs due to his pain, but NEVER took drugs due to being too scared. Please sign this!"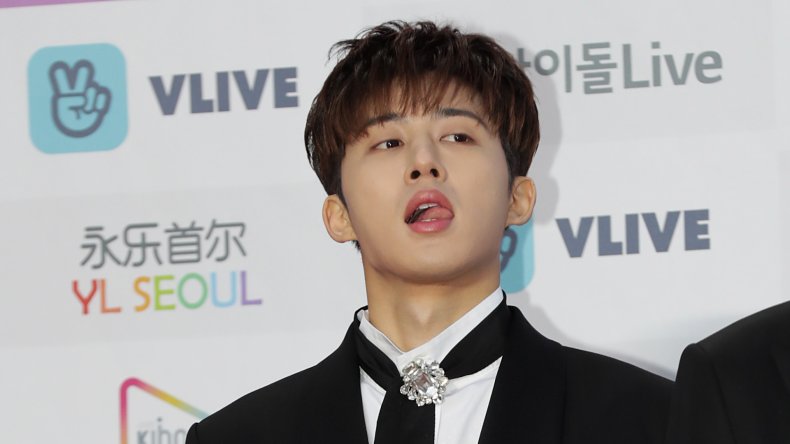 In its first nine hours live, the petition attracted over 350,000 signatures. In the comments underneath the petition one person wrote, "HE DID NOTHING WORTH ENDING HIS WHOLE CAREER OVER." while another said, "HANBIN DESERVE BETTER TREATMENT!!!"
Illegal drug use is a serious offense in South Korea and can carry sentences of up to five years in prison. Previous K-pop stars to be axed by YG over drug allegations include Seungri and Park Yoo-chun.
B.I. had previously apologized for his actions and announced his departure from the group in a statement on Instagram:
"First, I would like to sincerely apologize for stirring up trouble due to my tremendously inappropriate actions. It is true that I wanted to rely on something that I shouldn't have had any interest in due to going through a hard and painful time. However, I was too scared and fearful to do it," he said.
"Even so, I am so ashamed and apologetic to fans who were greatly disappointed and hurt because of my wrong words and actions. I intend to humbly self-reflect on my mistake and leave the team. Once again, I bow my head down and sincerely apologize to fans and the members. I apologize," B.I. added.
If the petition fails, it remains to be seen what will happen now to iKON, as B.I. was both the band's leader and the creative powerhouse responsible for writing and producing the group's material. Since first forming in 2014 the group has released two albums, "Welcome Back" and "Return," as well as three number one singles in South Korea, "My Type," "Apology" and "Love Scenario."