Why Is B.I. Leaving iKON? K-Pop Star Kim Hanbin Quits After Illegal Drug Bust
Fans of K-Pop star B.I. have been left devastated after it was announced that the rapper is leaving the band iKON as well as YG Entertainment, the agency that represented him.
The announcement comes following the news that 22-year-old B.I., real name Kim Han-bin, was allegedly caught attempting to purchase marijuana and LSD in 2016, as reported by Korean tabloid magazine Dispatch.
In a post on Instagram, B.I. apologized for his actions and explained why he was leaving the band.
"First, I would like to sincerely apologize for stirring up trouble due to my tremendously inappropriate actions. It is true that I wanted to rely on something that I shouldn't have had any interest in due to going through a hard and painful time. However, I was too scared and fearful to do it," he said.
"Even so, I am so ashamed and apologetic to fans who were greatly disappointed and hurt because of my wrong words and actions. I intend to humbly self-reflect on my mistake and leave the team. Once again, I bow my head down and sincerely apologize to fans and the members. I apologize," B.I. added.
In a statement, YG Entertainment confirmed the rapper's departure and the termination of his contract:
"We bow our heads and apologize for disappointing everyone with our artist Kim Han Bin's problem. Kim Han Bin is feeling heavy responsibility due to the impact of this matter. Taking the matter seriously, he has decided to leave the team and terminate his exclusive contract. YG has become keenly aware of our responsibility for managing our agency artists. Once again we sincerely apologize for causing concern."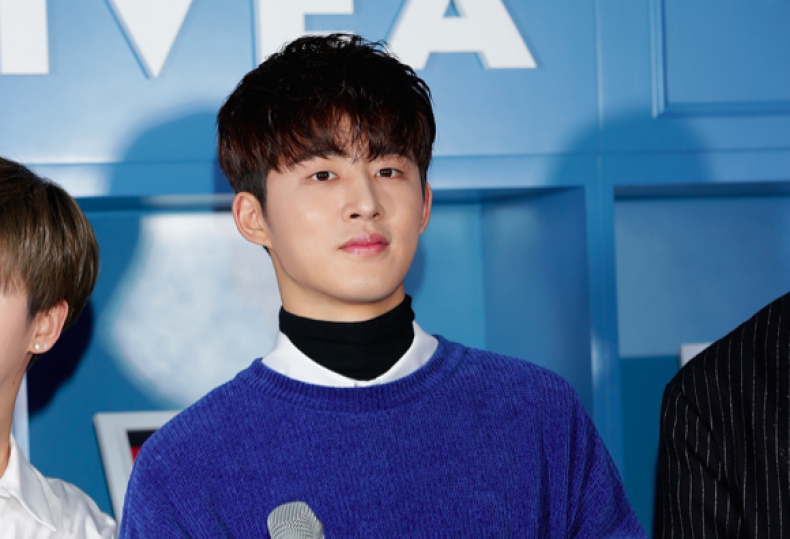 The purchase and consumption of illegal drugs is a serious offense in South Korea and can carry sentences of up to five years in prison. Celebrities who are caught are often paraded in front of the nation's media for apology tours.
Fans expressed their shock and dismay over B.I.'s departure on social media.
One person on Twitter stated: "To iKON and the iKONICs all around the world ARMYS are with you. My heart is so sad right now, no artist or their fans deserve this. YG you lost a beautiful gem, Kim Hanbin. Stay strong guys everyone is here for you, we support you. Stay strong Hanbin we love you."
Another posted: "MA WHO WILL SING HANBIN'S PART NO NO NO THEY'LL END UP CRYING MY HEART CAN'T TAKE THIS," while one person simply wrote, "iKON isnt iKON without you, kim hanbin"
Other fans blamed YG Entertainment for B.I.'s departure.
"I hate Dispatch and YG Entertainment. We lose one of the best composers and artists," one wrote. Another said, "YG Entertainment is going down after making inconsiderate and insensitive decisions with regards to their artists entirety as a person. Hanbin doesnt deserve you YG."
As the leader of iKON, B.I. was responsible for the songwriting and production of all the group's material. After forming in the reality survival program Mix & Match in 2014, the band released their chart-topping debut album "Welcome Back" in 2015, along with the number one singles "My Type" and "Apology." The group released a follow-up album, "Return," in 2018.