Biden Admin Commits to No Crack Pipes, Avoids Partial Government Shutdown
The Biden administration has repeated, once again, that it is not planning to buy crack pipes for drug addicts in recovery. Senator Marsha Blackburn (R-Tenn.) threatened a partial government shutdown unless the administration committed again to not supplying the paraphernalia in its "safe smoking kits" meant to help reduce harm for users.
"No federal funding will be used directly or through subsequent reimbursement of grantees to put pipes in safe smoking kits," Health and Human Services (HHS) Secretary Xavier Becerra wrote in a Tuesday letter sent to Congress members.
Blackburn threatened to place a hold on a stopgap House bill that would help avoid a partial government shutdown this weekend unless the Biden administration explicitly stated it wouldn't fund crack pipes in its recent substance-abuse harm-reduction program.
Conservative news outlets, starting with The Washington Free Beacon, incorrectly reported that the administration would fund the distribution of crack pipes as part of a $30 million grant program for community groups seeking to prevent overdose deaths and minimize health risks among drug users.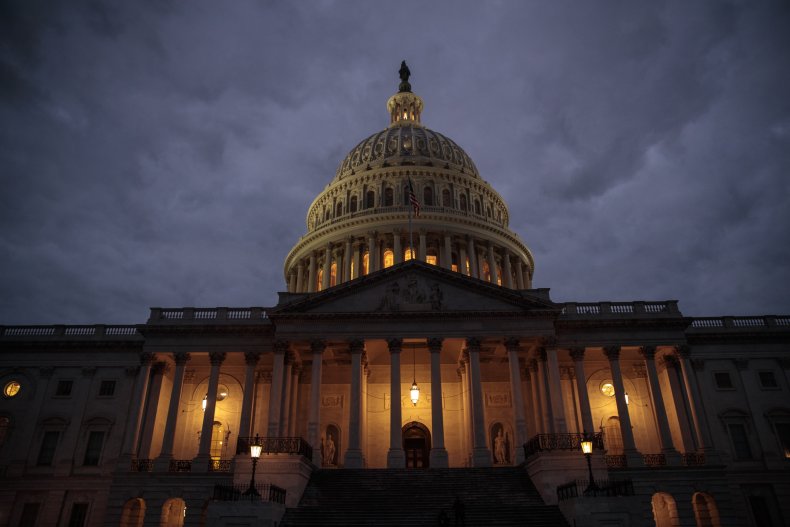 Becerra and the White House repeatedly and publicly stated that the "safe smoking" kits never contained crack pipes, and that funding wouldn't go toward such pipes in the future.
Congress members such as Blackburn and Jim Jordan (R-Ohio) both shared social media posts against what Blackburn calls "government-funded crack pipes."
In response to Becerra's Tuesday letter, Blackburn told The Wall Street Journal, "What we do know from the letter is they realize we are watching and that they will not be putting any money into this drug paraphernalia. They had to put something in writing and now we know where they are currently."
Last week, the Democrat-led House passed a continuing resolution to fund the federal government through March 11. While Blackburn's threat could've caused a delay, the bill now awaits the Senate, where it must be approved by Friday in order to avoid a partial government shutdown this weekend.
Democratic Senate Majority Leader Chuck Schumer has said he plans to hold a vote on the resolution before the weekend. Republican Senate Minority Leader Mitch McConnell said on Tuesday, "There's no danger of a government shutdown," as six Republicans, led by Sen. Mike Lee (R-Utah), threatened to oppose the measure unless they got a vote on an amendment to defund any remaining federal vaccine mandates.
A recent Supreme Court ruling blocked a Biden administration mandate requiring private businesses with over 100 employees to vaccinate all employees. However, other federal vaccine mandates are still being challenged in courts or have taken effect among other groups of federal workers, health care employees and military service members.
The safe smoking kits are one piece of equipment on a list of 20 items the HHS approved for possible funding in its harm reduction program.
"A safe smoking kit may contain alcohol swabs, lip balm, other materials to promote hygiene and reduce the transmission of diseases like HIV and hepatitis," White House Press Secretary Jen Psaki said in a February 9 press briefing.
Newsweek contacted HHS for comment.