The U.S. is in the midst of an unprecedented surge in illegal border crossings. There have been nearly 1 million encounters at the southern border between the Department of Homeland Security and illegal immigrants. The only effective means of controlling this massive influx has been a Trump-era public health policy known as Title 42, which allowed DHS to expel migrants during the pandemic; since March 2020, nearly two million migrants have been turned away under Title 42 authority. But the Biden administration plans to lift Title 42 in just one week, a move that will open the floodgates, further exacerbating a crisis we are ill equipped to handle.
Yet the Biden administration has someone found a way to blame President Trump for the mess at the border. In a 20-page plan for how to handle the crisis at the border after Title 42 is lifted, DHS Secretary Alejandro Mayorkas writes that he inherited a broken and dismantled immigration system—something Americans know is untrue by just looking at the apprehension numbers in 2019 and 2020.
In fact, Majorkas inherited a secure border and proceeded to oversee the dismantling and destabilizing of efforts made by President Trump that were stemming the tide of illegal aliens flowing into our country. This then in turn incentivized millions to come.
Perhaps in direct response to criticism that the department had no plan, the memo tells us that the department has been planning for months. But it shouldn't take months to regurgitate old measures and call it a plan.
Even more ironic is the fact that per the memo, the department is planning on "maximizing" the use of Expedited Removal, a policy used by border officials to remove unlawfully present individuals that was expanded during the Trump Administration—then suspended by Biden in 2021. In line with the old adage, "if it ain't broke, don't fix it," one wonders what would have happened if the Administration had listened to border security experts in the first place who have continued to advocate for strict enforcement of our nation's immigration laws.
It's no wonder that even some Democrats have voiced concerns about ending Title 42 and are pushing Biden for an extension. And yet, Title 42 is not border security and it should not be used as a substitute for it. This sweeping power was initially utilized to legitimately address the fear of the spread of a communicable disease just days after the World Health Organization declared a pandemic.
When the CDC announced lifting the restriction beginning May 23 because it was no longer necessary, President Biden received criticism across the board, including from his own party, essentially begging for time. Expulsions under Title 42 are solely based on public health considerations and have nothing to do with immigration status. Without other real plans to secure the border, and actively stopping plans that did work like Remain in Mexico, the department has been using Title 42 as a crutch to maintain some semblance of control over the southern border.
It's been a bandaid on a bullet wound, and now President Biden is tearing it off. We can expect massive bleeding—but the patient needed real intervention to begin with.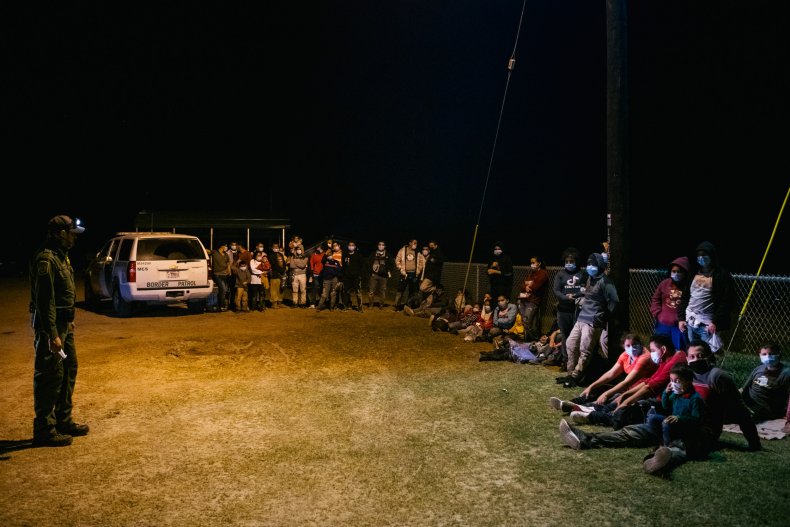 The situation on the border is out of control now but it will get worse. With the increased migration that the pull factor of ending Title 42 will bring, we should brace for increased chaos at the border. While steadfastly refusing to reinstitute the Remain in Mexico policy and fighting it all the way to the Supreme Court, the Administration shows it is not serious about border security.
Seeing an opportunity to take advantage of American's distaste for the chaos on the border, talks of immigration reform legislation are percolating in Congress. Americans can bet that what will be proposed will be under the misnomer of reform. But like Title 42, misdirecting terms like DREAMERS and "pathway to citizenship" only act as a dog whistle to migrants and the dangerous coyotes and cartels who traffic them.
Democrats continue to refuse to address real reform, which would mean first and foremost putting in place real border security. Instead they are circulating an extension of DACA which would only serve to incentivizing illegal crossings.
The American people should not agree to these so-called reforms that don't address border security. They deserve an immigration policy that works. Instead, we're living under a dysfunctional administration that blames the Trump administration for its own failures.
It's time for Biden to stop shifting the blame onto President Trump. He has a lot to learn about controlling the border from him. The American people deserve a secure border.
Evelyn Lim is the former deputy Chief of Staff at the Department of Homeland Security and the Director of Policy and Research at the American Cornerstone Institute.
The views in this article are the writer's own.