Biden Admin Ends Trump-Era Rule Expediting Removal of Some Migrants
The Department of Homeland Security (DHS) is discontinuing a policy expanded under former President Donald Trump that called for the expedited removal of some migrants who were already in the United States.
DHS said in a statement to Newsweek that the agency "conducted a thorough review of the July 2019 expedited removal designation," and that recession "was consistent with the Department's need to prioritize its limited enforcement resources ... by utilizing expedited removal as a border enforcement tool for certain recent entrants."
The document to be published Monday in the Federal Registry comes as hundreds of thousands of migrants continue to try to cross the border every month. The expanded program allowed for the expedited removal of any noncitizen who was encountered anywhere in the country.
Democrats and immigration advocacy groups have been calling on President Joe Biden to completely rescind Title 42, and intelligence officials have said doing so would cause a massive influx of migrants at the southwest border. Homeland Security estimates it's possible that about 25,000 migrants are already waiting in shelters south of the U.S.-Mexico border, Axios reported.
In 2017, Trump issued an executive order for the DHS to expand their use of "expedited removal." In July of 2019, the department expanded the policy in which the expedited removal could be applied to those who are undocumented, committed fraud or misrepresentation, and who had not been present physically in the country for two years prior to apprehension.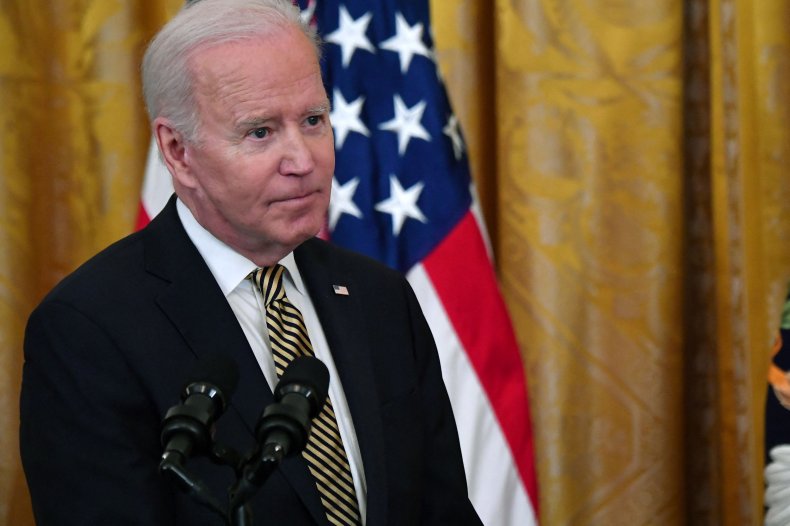 DHS said it believes that the expedited removal is best focused as a "border enforcement tool." Keeping expedited removal would require more time and intensive training for all current officers and agents that would take away from new initiatives being introduced which would better serve the areas.
Additionally, if the policy was kept in place, it would bring new challenges for the Immigration and Customs Enforcement (ICE) workforce. It would also come with an "increased risk of otherwise avoidable legal challenges to the agency's enforcement actions," the document said.
ICE and U.S. Customs and Border Protection (CBP) only have so many facilities set aside for women and family units. Officials said they saw a 37 percent increase in encounters with unaccompanied minors in February compared to the month prior, adding further strain to the facilities. Under Title 42, unaccompanied children are not allowed to be expelled from the United States.
Since Title 42 was initiated, border control agents have used it more than 1.7 million times, expelling single adults and some families. In February, agents had 164,973 encounters along the Southwest land border, a 7 percent increase from the month prior. Of those, 30 percent were from people who had tried to cross the border at least one other time in the past 12 months, according to a U.S. Customs and Border Protection monthly report.
Within the first two months of 2022, border agents saw 319,718 encounters along the Mexican border. In 2021, there was 1,734,686 encounters, more than three times as many from the year before. The department said U.S. border control struggles with staffing problems and could be strained even more if the policy were to remain in place.
Update 3/18/22, 3:24 p.m. ET: This article was updated with additional information.