As Biden Agrees To Cut Free College, Elder Care, Pentagon To Get More Funds Than It Wants
The newest defense appropriations bill, which will give the Pentagon $10 billion more than it asked for, was announced just as President Joe Biden promised he'd nix programs like free community college and elder care from the reconciliation bill in an attempt to please all members of his party.
Senate appropriators supported a 5 percent increase in defense spending for fiscal 2022 and unveiled plans for an additional $24 billion in military spending on Monday. In total, the defense appropriations bill is $725 billion—$10 billion more than requested by Biden.
The announcement came as Biden and Democratic lawmakers worked to compromise on a $3.5 trillion reconciliation bill that would expand social safety programs and infrastructure spending.
Congress is projected to spend more than $7 trillion on the Pentagon over the next 10 years, which is more than double the cost of the Build Back Better Act over the same timeframe.
Yet Biden and Democrats have been working to shrink their bill and reach a compromise between progressive and moderate lawmakers.
On Tuesday, the president met with nearly 20 lawmakers for legislative negotiations and the hope of reaching an agreement.
"After a day of constructive meetings, the President is more confident this evening about the path forward to delivering for the American people on strong, sustained economic growth that benefits everyone," White House spokeswoman Jen Psaki said in a written statement issued on Tuesday evening.
She said the conversations were focused on "shared commitment to the care economy, ensuring working families have more breathing room, addressing the climate crisis, and investing in industries of the future so that we can compete globally," and that there was an understanding about the urgency moving forward with the reconciliation package.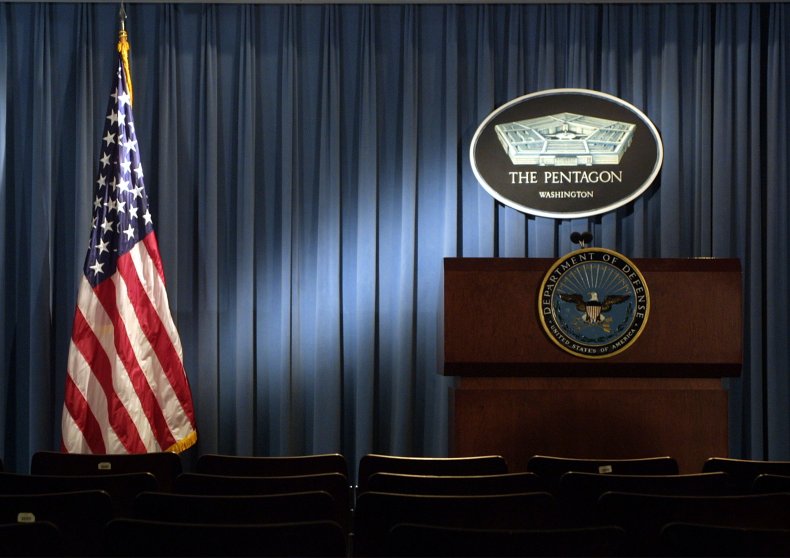 While the spending bill was initially anticipated to cost $3.5 trillion over 10 years, it may be reduced to between $1.9 trillion to $2.2 trillion, said Representative Pramila Jayapal, chair of the Progressive Caucus in the House of Representatives.
As part of the deal between Democrats, the reconciliation bill may include cuts like $322 billion for affordable housing, money for paid family leave and around $400 billion to increase home-based care for the elderly and disabled. Biden also said that aspects of the plan like free community college may be removed and a child tax credit may not last as long as originally planned, Reuters reported.
House Speaker Nancy Pelosi has set an October 31 deadline for the House to pass the $1.2 trillion infrastructure bill that already has Senate approval and bipartisan support.
Jayapal said that Democrats are still optimistic about reaching a deal although details about major parts of the plan, like climate change, weren't final.
Moderate Democratic senators Joe Manchin and Kyrsten Sinema have both been critical of the size of the bill and urged Biden to reduce the cost in order to receive their vote.
In a statement about the proposed defense bill, Sen. Jon Tester, a Democrat from Montana and the chair of the Senate Appropriations Committee's defense panel, said it "strengthens our military and ensures the brave men and women that protect this country have the resources they need to keep Americans safe."
The bill includes a 2.7 percent pay raise for all service members starting in January, a $2.5 billion investment in the Pacific region to combat Chinese military tactics and $4.3 billion to address readiness and operational gaps across the branches.
Appropriations Committee Chairman Sen. Patrick Leahy, a Vermont Democrat, said he hopes the measure passes with the 11 other federal agency budget bills by December 3, which is the expiration of the current budget extension.
The bill does not contain funding for overseas military operations for the first time in more than 10 years and the $3.3 billion intended to support Afghanistan security forces were reorganized to other areas. This included $1.6 billion for facility improvements, $1.3 billion for better infrastructure to develop modern weapons and nearly $1.5 billion to update National Guard equipment.
Appropriations Committee Vice Chairman Sen. Richard Shelby, a Republican from Alaska, criticized the proposed spending bill and said Democratic leaders need "a top-line agreement that does not shortchange our nation's defense."
His comments come as Democrats in Congress fight to make progress over the details and size of their own reconciliation bill which initially planned to provide free community college, child care and universal pre-K, medicare expansion, decreased prescription drug prices, paid family and medical leave and more.